The Job Interview/My Worst Job, Channel 4 |

reviews, news & interviews
The Job Interview/My Worst Job, Channel 4
The Job Interview/My Worst Job, Channel 4
Flashes of promise, but mixed results for Channel 4's inconsistent CV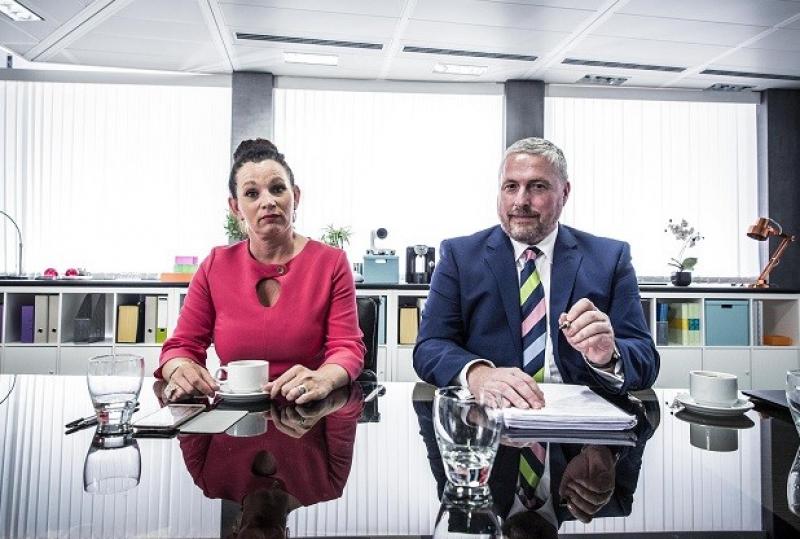 Just the job: interviewers Lorraine Kitchen and Rod Lloyd
First appearances can be deceptive. You should notice them, take heed of them and then park them. This was the advice of Phillipa Darcy who, along with her daughter, Bertie, was interviewing candidates for a job as assistant manager for Whickam House, an estate that doubles as a wedding venue, in Channel 4's latest fixed-rig embarrassment machine.
Real candidates lined up to be interviewed for real jobs, by real bosses, and we get to see events unfold in all their arse-clenching, sweaty-palmed glory.
We would all do well to heed the advice of Phillipa (pictured below, with Bertie). On first glance, mother and daughter seemed to possess all the charm and warmth of a police post-mortem. However, as the process progressed, and we came down to the final candidates – Isabel, (focused, capable, a bit posh) and Amy (effusive, warm, clever) – the emotional journey had been fixed firmly on the employer, who ended up mentoring the unsuccessful candidate. Whether the cameras increased the emotional commitment or not, it was unashamedly feelgood stuff.
This question of authenticity is, of course, one the producers were keen to address – the jobs are real, the people are real… but then so are the cameras, and that, to be honest, is enough to throw everything off-kilter. Like this show's nearest companion, First Dates, it's rarely able to shake off an acute sense of self-awareness. Plus there's the fallout of televising candidates crashing their own career chances so spectacularly. It's central to the show's raison d'etre – laughing at someone's abject failure one minute, before getting all misty-eyed at a potentially life-changing development for someone else the next – but I imagine some of these involved will be having serious second thoughts about their appearances after the event.
Before this, we met Rod Lloyd and Lorraine Kitchen, interviewing for a phone job at Low Cost Vans, a company based in Wales. They could easily hold an entire series on their own such was the spark between them, and theirs was also the application process that seemed to contain more emotional swell, as single mum Jody went up against unemployed former wire-brush factory worker Ian. If there was real purpose to the show, it was to be found here, as Lorraine refused to accept that years spent out of the workplace raising children was a barrier to success or ability. Somewhere, on the outskirts of Swansea, a welcome war has just been waged on gender inequality.
If you hadn't had your fill of teary, job-based lols, then My Worst Job followed, in which celebrity talking heads, including Stephen Mangan and Grace Dent, were paid to dismiss all aspects of their former jobs in a smug and offhand manner that possessed all the cadence of comedy, but none of the content. It sat in stark contrast to the genuine fear that we'd just seen from people desperate to work and felt like a thoughtless and clumsy bit of scheduling. It also missed the central problem with most people's jobs: it's not the office clown, or the birthday cards, or even that prick Dave from ad sales that's the problem. It's the tiresome, relentless predictability of it all… actually maybe My Worst Job did reflect that, after all.
Somewhere, on the outskirts of Swansea, a welcome war has just been waged on gender inequality
rating
Explore topics
Share this article