Keeping Faith, BBC One review - this summer's watercooler drama |

reviews, news & interviews
Keeping Faith, BBC One review - this summer's watercooler drama
Keeping Faith, BBC One review - this summer's watercooler drama
New BBC Wales drama promises to grip from opening episode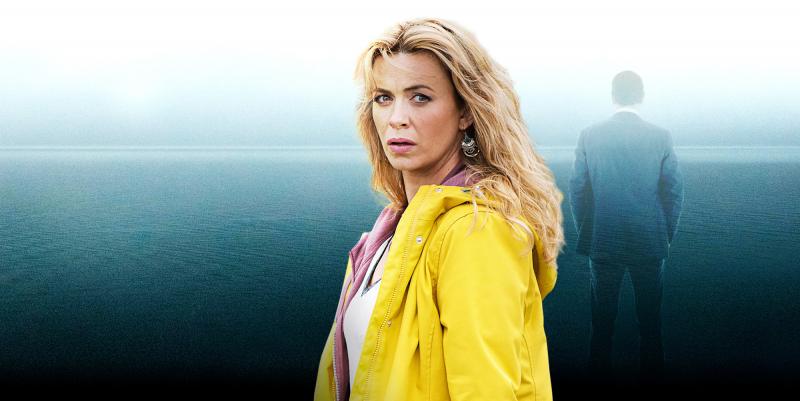 Eve Myles is grounded yet magnetic as Faith
How well do you know the person you love? Are they someone completely different when you're not around? This is the central question Eve Myles (main picture) has to answer in the BBC's latest mystery drama.
Faced with the sudden disappearance of her seemingly lovely husband, she must piece together where he's gone and what she's been missing.
Keeping Faith was broadcast in Welsh on S4C last November, and played on BBC Wales earlier this year, following a string of recent Welsh-made dramas. Like them, there's your obligatory gorgeous scenery, but where Hinterland and Hidden went for Scandi-lite crime investigations, everything felt a little fresher here. The missing person genre is nothing new, but this was an energetic and tight hour of television, shorn of the sometimes stilted dialogue dual-language productions can suffer from.
We met Faith Howells (Myles) preparing for a night out with the girls, calling on husband Evan to squeeze her into the chosen dress. While she painted the town, he put their children to bed: a familiar scene to many families. But on Faith's return, he dumped her on the downstairs sofa (designated the "drunk bunk") and returned to bed – something was up with Mr Howells, but Faith hasn't been noticing for a while now.
She's in a constant battle with her clothes, trying to cling to a social and professional life she's let slip
What followed next could only be described as the day from hell. Cursed with a nightmare hangover, Faith was forced to return early from maternity leave after her husband failed to turn up for work. Clients ranged from the lecherous to the obnoxious, but it soon became clear this wasn't Evan's way of forcing Faith to return to their legal firm. As the Groundhog Day-style clock ticked from AM to PM, rumours started spreading about Evan's disappearance and Faith was running out of reasonable explanations.
Life in the Welsh village was set up brilliantly by the frantic nature of Faith's day. There's shades of Broadchurch here, where everyone knows everyone else's business and familiar faces continue to pop up. The usual roll call of Welsh performers make appearances: Mark Lewis Jones, Suzanne Packer, Boyd Clack, and an unrecognisable Matthew Gravelle (Joe Miller in Broadchurch) sporting a thick goatee and thicker accent. No doubt everyone will have a role to play as Evan's mysteries are revealed.
Anchoring it all is Eve Myles in a career-best performance as Faith. She performs the role with musicality, her vocal range pulling somersaults as she hops between wild nights out to quiet desperation. There's a sincerity and vulnerability to her portrayal; a woman who's been ignoring the cracks in her life for too long. She's in a constant battle with her clothes, trying to cling to a social and professional life she's let slip. Where she goes over the next eight episodes will be fascinating.
And there's plenty of work to be done: deep in Evan's cupboard she found a poor Austin Powers costume and an ID for "Alec Fenton". When she chased up a sighting at a local carvery, a man turned up at the kitchen window to scare the kids. What is going on? No idea, but the first episode has done an excellent job of creating a setting and characters for the story to flourish.
Anchoring it all is Eve Myles in a career-best performance as Faith
rating
Explore topics
Share this article