In the Long Run, Series 2, Sky 1 review - Idris Elba's warm-hearted comedy returns |

reviews, news & interviews
In the Long Run, Series 2, Sky 1 review - Idris Elba's warm-hearted comedy returns
In the Long Run, Series 2, Sky 1 review - Idris Elba's warm-hearted comedy returns
An entertaining brew of culture clash, social commentary and belly laughs
Thursday, 17 October 2019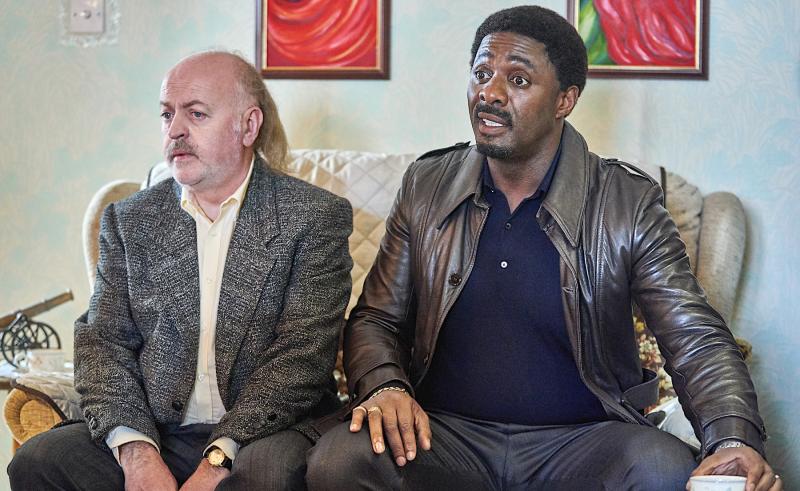 Bagpipes (Bill Bailey) and Walter (Idris Elba)
Dust off the record player: Idris Elba's Eighties comedy In the Long Run (Sky 1) has returned for a second series.
Loosely based on Elba's childhood, the show brings us into the day-to-day life of a
West African
couple, their British-born son, and the community in their Leyton council estate.
Tonight's episode picked up right where the last series left us. Amidst rumours of job cuts, Walter Easmon (Elba) has stepped up as union representative for his colleagues at the factory. His brother Valentine (Jimmy Akingbola) has moved into a bachelor pad — the junk-filled flat above their local pub. Meanwhile, the Easmons' neighbour Kirsty (Kellie Shirley) grapples with the undesirable task of telling her husband, Bagpipes (Bill Bailey), that their daughter's biological father has moved back into the estate (pictured below, Jimmy Akingbola, Isabelle Allen and Sammy Kamara).
The first series established In the Long Run as a thoroughly charming and socially resonant sitcom about immigrant family life. Its core criticism was its gentleness: the soft edges of its politics, and the way its jokes elicited smiles rather than fits of laughter. There is good news here. This season retains the warmth of the original while promising a few more belly laughs. There are great one-liners, like Bagpipes' clumsy compliments ("You could be buried in shoes like that. Definitely smart enough for an open coffin"). The physical comedy has also kicked up a notch, from the suave but slapstick Valentine to the loveably awkward Rajesh (Neil D'Souza).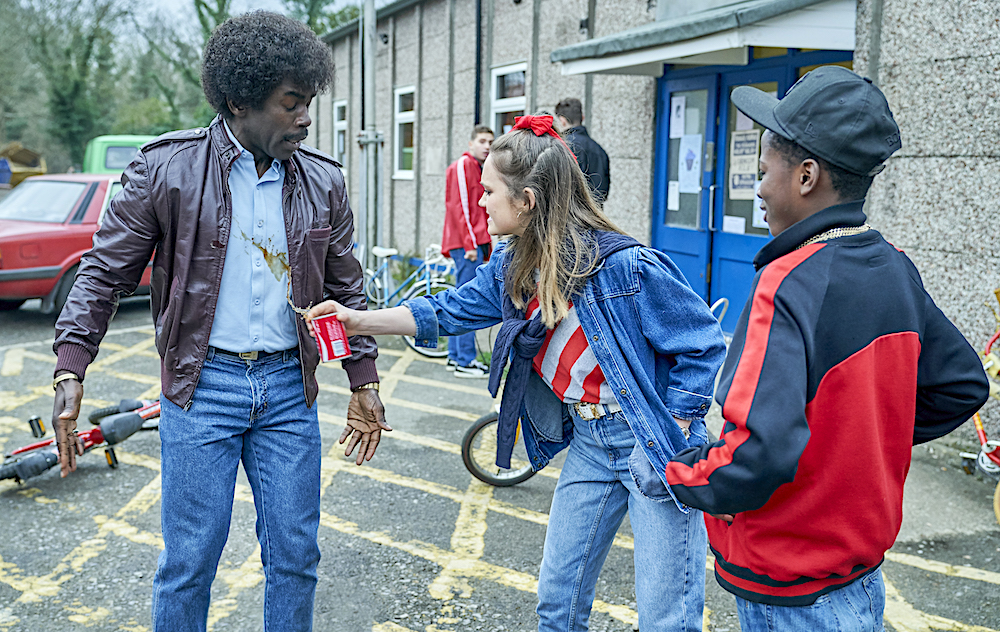 The show continues to be carried by the charm and chemistry of its core characters. In his new union role, family man Walter is displaying a little more of the vigour for which Elba's characters are known. His wife Agnes (Madeline Appiah) remains the show's stand-out — she offers a candid voice for the immigrant experience and, with good nature and sharp tongue, holds every other character to account. But if there is a surprising star of this episode, it is Rajesh, Walter's gawky manager, who stiffly supports Walter's negotiations with lines like "God bless". He seems poised to do some comedic heavy lifting this series, as well as introducing another cultural lens to the action.
The pacing is still a little uneven. Some scenes crescendo too quickly, some plod, some jokes fall flat. But it is spurred along by clever touches. Interior scenes are bathed in warm oranges, clear blues and minty greens, a nostalgic nod to Eighties interiors and eye candy for these cozy autumn nights. Plus the cracking soundtrack, as varied and vibrant as the first series, is still a reason to watch in itself.
Culture clash is a core theme and to date, social commentary has been delivered thoughtfully but briefly. With tonight's scenes of the factory walkout, and a looming confrontation between Bagpipes and his daughter's Trinidadian father, this series may bring a more complex discussion of race and community. Hopefully this will include more airtime for the Easmons' son Kobna (Sammy Kamara) — the show's stand-in for a young Elba — and his swirling sense of belonging as a second-generation immigrant.
Each of these themes were touched on in the first series and would be welcomed back. In an era of questioning what it means to be British, they are likely to resonate with many viewers. Judging by this promising opener, the new series could solidify the show's reputation as a joyful, entertaining, and even edifying British comedy.