Marcella, Series 2, ITV review - more twisted tales of detection |

reviews, news & interviews
Marcella, Series 2, ITV review - more twisted tales of detection
Marcella, Series 2, ITV review - more twisted tales of detection
Into darkness with Anna Friel's highly unstable DS Backland
Tuesday, 27 February 2018
Anna Friel as DS Marcella Backland: how on earth does she keep her job?
Marcella's writer Hans Rosenfeldt was the creator of Scandi classic TV drama The Bridge, the one that made detectives with emotional disorders the flavour du jour, but you do have to wonder what kind of police force would continue to employ DS Marcella Backland (Anna Friel).
On a good day she's merely rude, argumentative, whiny and confrontational. But on a bad day she goes batshit-crazy and starts assaulting people, such as her about-to-be-ex husband's about-to-be-wife, then looks all panicky and claims she can't remember what happened.
Despite having a long-term history of these blackouts, she evidently hasn't had any meaningful treatment for them, but since anything she does merely earns a weary rebuke from the long-suffering DI Sangha (Ray Panthaki), and in any case Marcella is sleeping with DI Williamson (Jamie Bamber) who oversees Sangha, she has the status of an immovable object.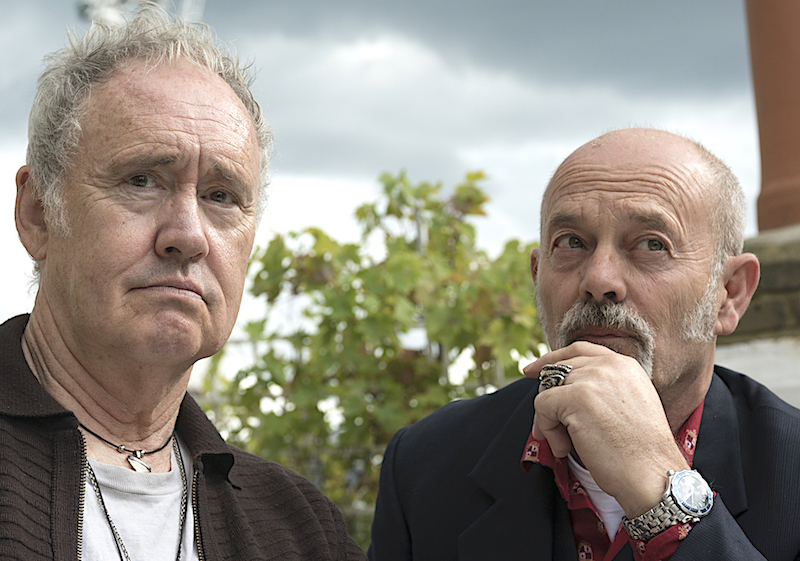 However, Rosenfeldt uses Marcella's volatile state as a source of handy dramatic leverage – if he needs a violent change of pace or wants the narrative to veer off at a wild tangent, he can just lob in one of Marcella's weird episodes (complete with bursts of speeded-up images which crackle like digital lightning), and with one giant bound he's free.
Nonetheless, there is an underpinning of plot and character taking shape here. The mouldering corpse of a schoolboy has been found walled up in a house in Mornington Crescent, whom Marcella instantly identified as a friend of her son Edward (Asher Flowers) – Rosenfeldt also appreciates the value of a plump and carefully-watered coincidence – and now we're looking at a small crowd of potential perps. The most blatant of these is Phil Dawkins, played with sleek and sneering menace by Peter Sullivan. A convicted paedophile with all-too-evident recidivist tendencies, Dawkins has evidently swallowed assorted legal and sociological textbooks during his time inside, from which he concocts elaborately self-justifying responses to the police's questions. He's so obviously guilty that he's almost certainly innocent, though if he didn't commit this particular crime, Rosenfeldt has plenty more up his sleeve.
The author is gearing up to have plenty of malignant fun with Reg Reynolds, the decrepit drummer of an antique rock band called Swiss Coast (jocular, no?), who, though consigned to the Classic Rock twilight zone at home, are seemingly still able to fill arenas in former Eastern Bloc countries. It looks as if Reg and his pals might have been getting up to no good with very young persons at the many parties held at his house, which abuts the location where the first body was found. Reg is played by Nigel Planer like Neil the Hippie's tragic old grandad, suffering aphasia following a stroke, but he isn't so far gone that he isn't aware of the incriminating potential of a scrapbook of old press cuttings. The evil genius in this instance may be Swiss Coast's manager Alan Summers (an aptly cast Keith Allen, pictured above with Planer), whose controlling manner and conspicuous wealth may very well conceal secrets most murky.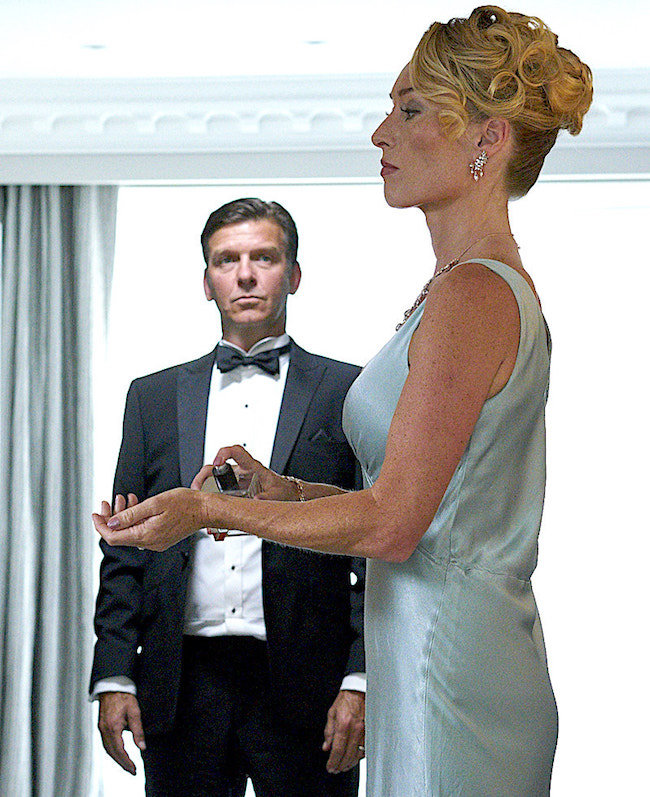 Coming in at another angle is the story of Vince and Maya Whitman (Jason Hughes and Victoria Smurfit, pictured left), who are faintly reminiscent of the property-developing Gibson family in Marcella's first series. Vince is a yobbish businessman who has grown fat by exploiting under-age workers and zero-hour contracts (one victim is Josh Herdman's Eric Davidson, a scary shaven-headed chap who looks like he's gearing up for a mass-killing spree). Maya, on the other hand, plays the virtuous Lady Bountiful who devotes herself to helping needy children via the Whitman Foundation, but her Grande Dame airs are coming under serious threat from her husband's behaviour and the resulting bad publicity. Interestingly, DI Williamson seems to be a little bit too close for comfort to Maya. Plenty more muck to be raked on this subject in future episodes.