Our Girl, Series 4, BBC One review - 2 Section versus Boko Haram |

reviews, news & interviews
Our Girl, Series 4, BBC One review - 2 Section versus Boko Haram
Our Girl, Series 4, BBC One review - 2 Section versus Boko Haram
Implausible military melodrama tackles terrorism in Nigeria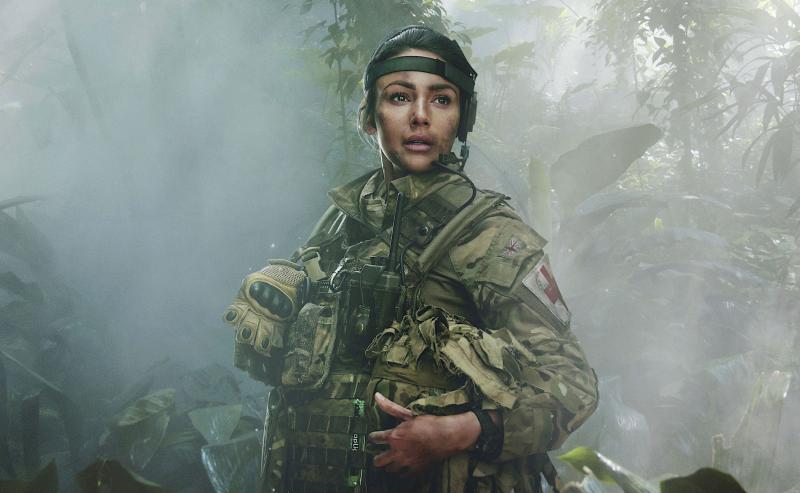 Immaculately dishevelled: Michelle Keegan as Corporal Georgie Lane
I've never been in the Army, but I can't imagine anybody involved with the making of Our Girl (BBC One) has either.
This fourth series continues the
drama
's traditional formula of carting Corporal Georgie Lane (Michelle Keegan) and her fellow-members of 2 Section off to some mysterious or exotic location (Kenya, Nepal and now Nigeria), and mixing up humanitarian work with a few military shenanigans while deluging the whole lot in a thick layer of soap.
Writer Tony Grounds has sought to add a twist of emotional poignancy by reminding us of the fate of Georgie's former lover, dashing SAS glamour-boy Elvis Harte (Luke Pasqualino, aka d'Artagnan from The Musketeers), who was killed at the end of the last series. Traumatised Georgie has spent six months recuperating by doing "regimental duties" back at the barracks in Preston, but she still sees Elvis's face every time she closes her eyes.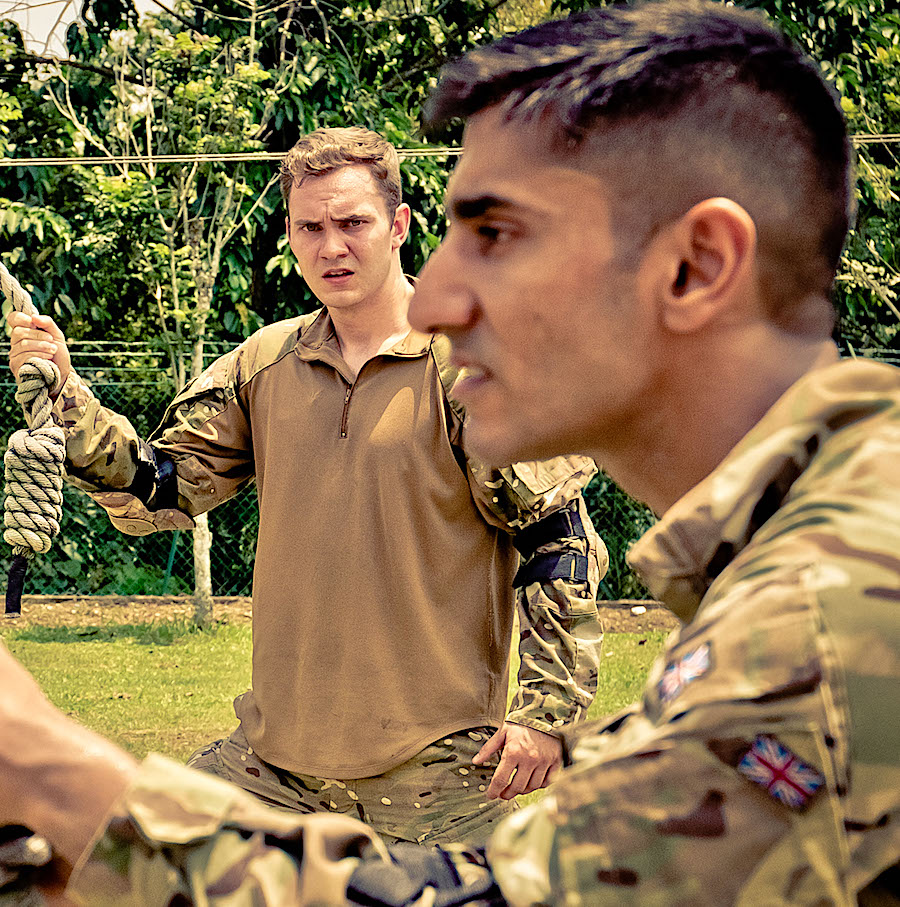 But she's driven by her mission to see the world and make it a better place, so she's back with the team as they undertake a "training and mentoring" exercise in Nigeria. Their task is to train Nigerian soldiers in stuff like house-to-house fighting and get them ready to take on the murderous fundamentalist fanatics of Boko Haram. Meanwhile Georgie, who's a medic by training, is bringing much-needed medical assistance to the local population.
Lip service is paid to ripped-from-the-headlines events like suicide bombings or the mass kidnappings of schoolgirls by Boko Haram, but this brutal actualité is jarringly at odds with the superficial and melodramatic tone of the show. 2 Section is a kind of Grange Hill in battledress, with its deliberate mix of ethnic and regional characters – Rab the comical Asian lad from Leeds (Harji Bhambra), strong, silent Sergeant King (Rolan Bell), burly scouser Brains (Simon Lennon), gregarious Private Maisie Richards (Shalom Brune-Franklin) etcetera (pictured above, Rab and Brains). As they purport to go about their Army business, there's always room for a bit of facile social commentary. For instance, Maisie asks posh Captain James (Ben Aldridge, more of a headmaster than a commanding officer) about Nigeria's natural resources. The Cap'n puts on his geography teacher hat and explains that Nigeria has oil, gas, diamonds and gold. So, says Maisie, "Why don't they just share it out and then everyone can be rich?" Captain James (pictured below), passing up the chance to give a lecture on capitalist exploitation and geopolitics, wisely restricts himself to "then what would we do for a living?"
The role of Georgie is enough in itself to torpedo any connection between Our Girl and anything resembling the military life, or any other life for that matter. She seems to take command of 2 Section when she feels it necessary, and the indulgent Captain James tactfully stands aside. When the troops are attacked by Boko Haram's child soldiers, Georgie is adamant that a wounded boy can't be interrogated by Nigerian soldiers until he's had medical treatment ("we don't behave like that," she announces archly), but the sullen youth thanks her by spitting in her eye and declaring that "we will kill you all".
Georgie has also undertaken her own one-woman mission to track down the kidnapped girls (despite tortuous ongoing multi-national efforts). Seeing a suspicious look in the eye of a local woman, Georgie instantly concluded that she knew where the missing girls were being held, and resolved to track them down. End result: Georgie and several comrades have themselves been kidnapped by the terrorists. Her reckless idiocy should be a court martial offence, but we know it won't be. Awfully silly all round.