Our War: Into the Hornet's Nest, BBC Three |

reviews, news & interviews
Our War: Into the Hornet's Nest, BBC Three
Our War: Into the Hornet's Nest, BBC Three
Moving, memorable documentary follows the Arnhem Company as they pick a fight against the Taliban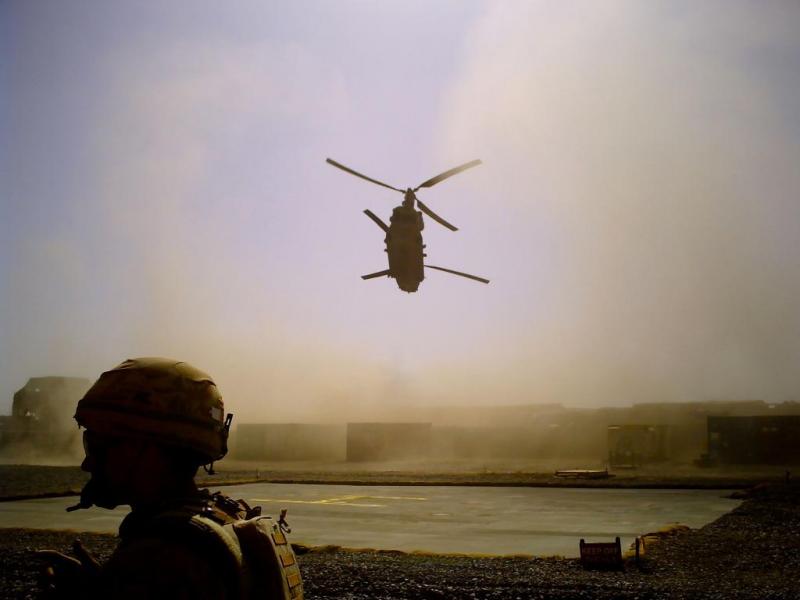 Our War: 'a little bit more kinetic than we expected'
It is a Hollywood truism that any film that begins with amateur footage of happy, smiling people ends in tears. Our War was no exception: fit young men messed about in the sun and somersaulted into the Med. However, their R&R was soon over and our boys were back in Afghanistan. As one member of Arnhem Company, 2nd battalion Duke of Lancaster's Regiment, so articulately put it: "I wouldn't come here on fucking holiday."
The company's nickname is the Lions of England – which immediately brings to mind the First World War phrase "lions led by donkeys". This turned out to be ominously true. Its mission was to "pick a fight" with the Taliban in Helmand so that a vital road link could be completed without interference. The fact that the operation was dubbed "Kick the Hornets' Nest" suggested the top brass knew they were asking for trouble and, by Jiminy, they got it. The daring and persistence of the insurgents had been seriously underestimated. Jokes about boredom soon sounded hollow as grenades came raining down from a mere 10 metres away.
The British army is still an institution in which the accents get posher the higher you go
It was, in the words of one participant, "a little bit more kinetic than we expected". "Kinetic" is doublespeak for hectic, frantic and chaotic. The sense of bloody flux was augmented by the superbly edited footage from helmet-cams and mobile phones. Kingsman Darren Deady was shot and another almost squashed when a Chinook helicopter, sent to medevac Darren back to Camp Bastion, nearly landed on him. After three days in August 2010 the men were hungry, exhausted and dehydrated but they were not immediately pulled back. A wrong turn at night took them into the dreaded "Padaka Horseshoe" – a U-shaped minefield. However, it was only when they had taken shelter in a deserted compound that their "boss" on the ground, Captain Andrew Griffiths, stepped on an Improvised Explosive Device. Andrew was also successfully evacuated and, along with Darren, flown back to hospital in England where they lay side by side. Both men died.
The final scene in which Andrew's father, Brigadier Mike Griffiths – who just happened to be colonel of his regiment – fought to hold back the tears while attempting to justify the Allied cause in Afghanistan was deeply distressing. What he didn't say was more eloquent than what he did. Similarly, the still photographs of the battle-weary men were more powerful than the moving footage. Just because the first series of Our War won a Bafta award should not preclude it from winning another.
Even if you believe that British troops should never have been sent on what has proved to be a fool's errand, there is no denying the bravery of these self-confessed scallies from Liverpool and Manchester. The camaraderie – their unashamed love for each other and their country – shone through and made their losses all the harder to bear. The British army is still an institution in which the accents get posher the higher you go. Donkeys bray but lions roar.
It is little consolation that most of these men actually enjoy what they do: "This, ladies and gentlemen, is fucking war!" The documentary acknowledged the adrenalin rush experienced as shoulder-mounted rocket-launchers shoot near-certain death to the enemy – indeed the viewer shared in it – but the moment passed to leave, at least in this one, a sense of bitter futility. Let's hope Tony Blair caught it.
The sense of bloody flux is augmented by the superbly edited footage from helmet-cams and mobile phones
Explore topics
Share this article