Run for Your Life, ITV review - giving the nation's youth a sporting chance |

reviews, news & interviews
Run for Your Life, ITV review - giving the nation's youth a sporting chance
Run for Your Life, ITV review - giving the nation's youth a sporting chance
Can sport be a secret weapon in the battle against gangs and knife crime?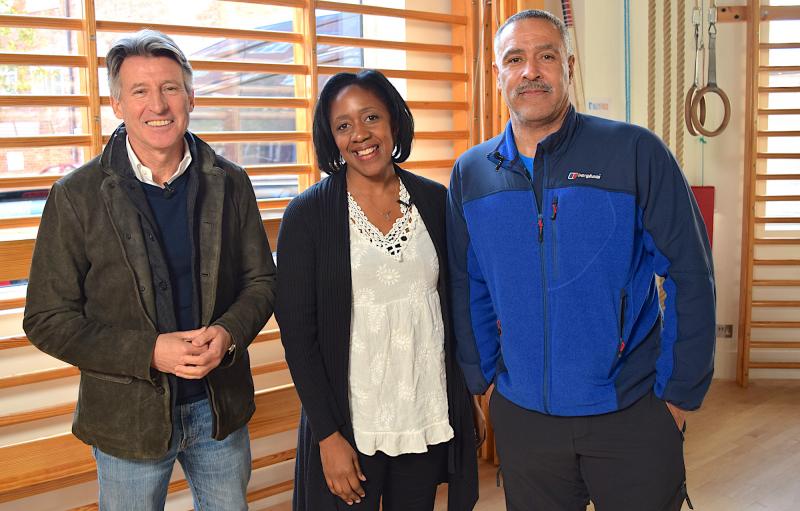 Lord Sebastian Coe and Daley Thompson with Track Academy founder Connie Henry
With the knife crime epidemic seemingly raging out of control, and the government at its clueless worst as it stumbles around hoping for a quick fix, here was a look at a possible solution. Via her Track Academy charity, former triple-jumper and sports journalist Connie Henry aims to use sport as a force for education, personal development and social cohesion.
"One of the things that sport does is it gives you a family" said Daley Thompson, a double Olympic gold medallist and one of the celebrity supporters who have pitched in to help boost Henry's efforts. Daley's comment struck a nerve, since a broken family background seems to lie at the root of a huge proportion of youth crime. Henry's initial objective is to go back to square one, and ensure that there's a qualified PE teacher in every primary school to set the nation's youth on the right path at an early age. Too often, in state schools especially, sport is an afterthought which overworked teachers might cram in if they can find the time.
Is this a mere pipe-dream or a practical aspiration? Well, Henry has rallied some big hitters to her flag. Sebastian Coe, quadruple gold medallist and one of the architects of Britain's 2012 Olympics triumph, fumed eloquently about the ignorance of politicians and the way Britain's youth services have been starved of funding, and argued that sport can boost academic accomplishment as well as physical achievement. "We're the most potent social worker in any community," he insisted. Another gold-winning supporter is Dame Kelly Holmes, who has established her own trust which uses sport and "transformational mentoring" to boost the skills and opportunities of young people (pictured below, Track Academy alumnus Confidence Lawson with Connie Henry).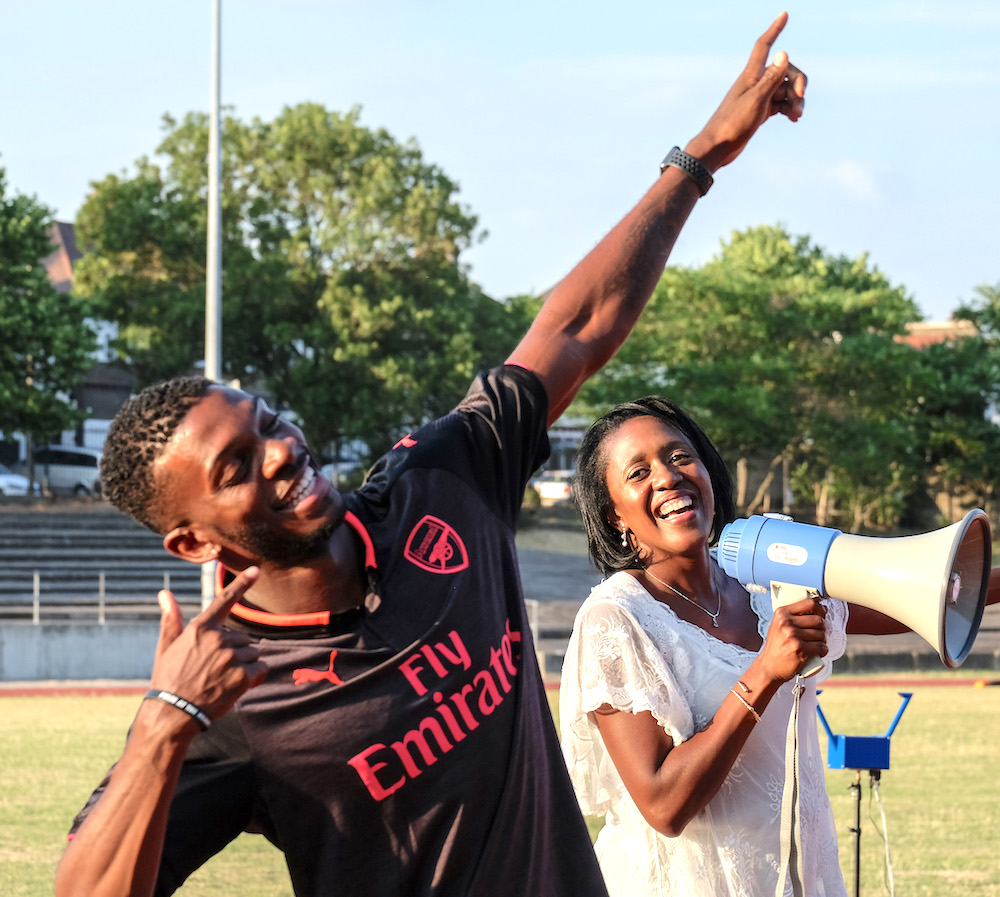 If some of this stuff sounded too much like Brent-esque management-speak or self-motivational hyperbabble for comfort, it was refreshing to get a blast of competitive aggression from Daley Thompson. "Athletics is the greatest thing in the world!" he declared. When he talked about looking his opponents in the eye and relishing the prospect of "kicking their asses," his audience of young wannabe-athletes looked as if they'd been jabbed with a cattle prod.
There was an inevitable whiff of worthiness about this film, but there was no doubting the value of Henry's work. She came over as compassionate and highly motivated, inspired by her own childhood in which parental support was woefully absent. More than one of the budding athletes at her Academy said that they view her as a second mother, and her distress when she described how a traffic jam caused her to miss her son's appearance in a school play almost overwhelmed her.
What Henry and her team are doing may be no less than a matter of life and death, as illustrated by the tragic story of Quamari Barnes, stabbed to death in a random attack outside his school in Willesden in 2017. His father Paul has thrown himself behind Track Academy, volunteering his services as sounding board and counsellor. "Kids do like to be in gangs," said Daley Thompson. "This is another kind of gang."