Timeshift: Battle for the Himalayas, BBC Four |

reviews, news & interviews
Timeshift: Battle for the Himalayas, BBC Four
Timeshift: Battle for the Himalayas, BBC Four
The remarkable story of Everest on film highlights John Noel's restored footage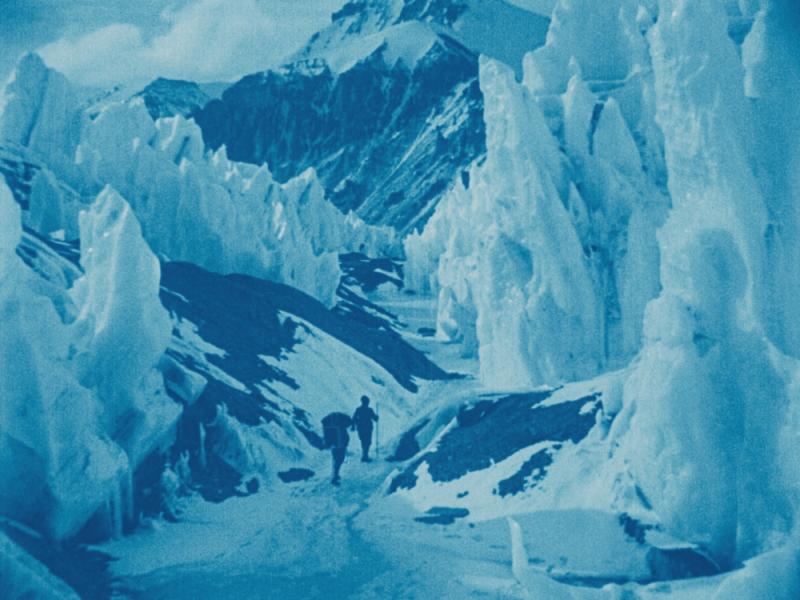 Blue movie: still from John Noel's restored 'The Epic of Everest'
When people talk about the Heroic Age of exploration, the heroes are generally agreed to be the explorers. But we'd know a great deal less about Edwardian chaps pluckily struggling through far-flung snowscapes if there weren't images of them in situ. And the men who caught those images can be counted heroes too. Herbert Ponting pioneered cold-weather photographic techniques in Antarctica with Scott. Frank Hurley hurled himself into a freezing flooded cabin to retrieve now iconic photographic plates from Shackleton's sinking ship Endurance. And then there is Captain John Noel.
It is no exaggeration to say that Noel was the progenitor of Himalayan exploration. In 1913 he blackened his face with boot polish, packed a huge arsenal of guns and illegally entered the closed kingdom of Tibet in order to capture on film the unexplored vastness of the most forbidding mountain range on earth. He got within 40 miles of Everest and brought back captivating images. Once the war was over, it fired up a national desire to conquer the summit for king, country and empire. An army-led expedition followed in 1922, and Noel was there to film its every move as high as his camera could clamber. He shot 10,000 feet of footage, much of it ravishing.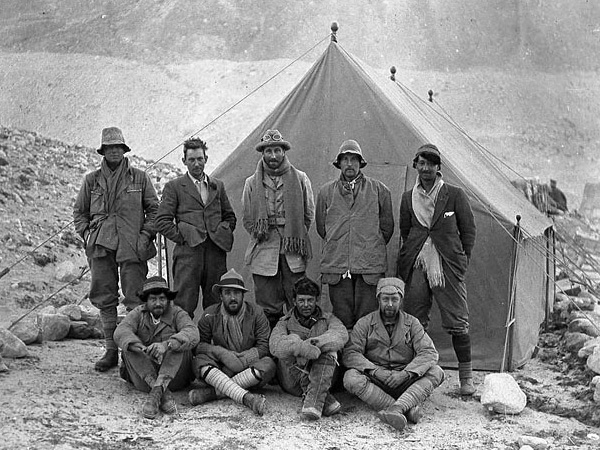 Everything else about the expedition was a bit of a flop, and no one was about to foot the bill for another one. Step forward, Noel, who stumped up in return for the rights to use the footage. The sporting dilettantes who made up the climbing party weren't too keen on having him around. "This isn't Hollywood," said Mallory. "Why do we need a filmmaker?" But why do we know so much of Mallory's subsequent story? Because Noel was there. (Pictured: the 1924 climbing party; Mallory standing second from left)
Coating his camera in rubber, and sending footage down the mountain on yaks to be developed in a specially built studio in Darjeeling, Noel clambered up to an altitude at which filming had never before been attempted. Parked on a bone-chilling exposed ledge, he pointed his lens two miles across the gaping void of the North Col to capture the last images of Mallory and Irvine alive, and the dismal shot of their deaths being semaphored. The Epic of Everest, freshly restored by the BFI, included never-before-seen images of life in Tibet (pictured below), which to the dismay of Tibetans Noel deployed in order to steer the film away from tragedy. Noel was 99 when he died. It was only 10 years later that Mallory's body was discovered.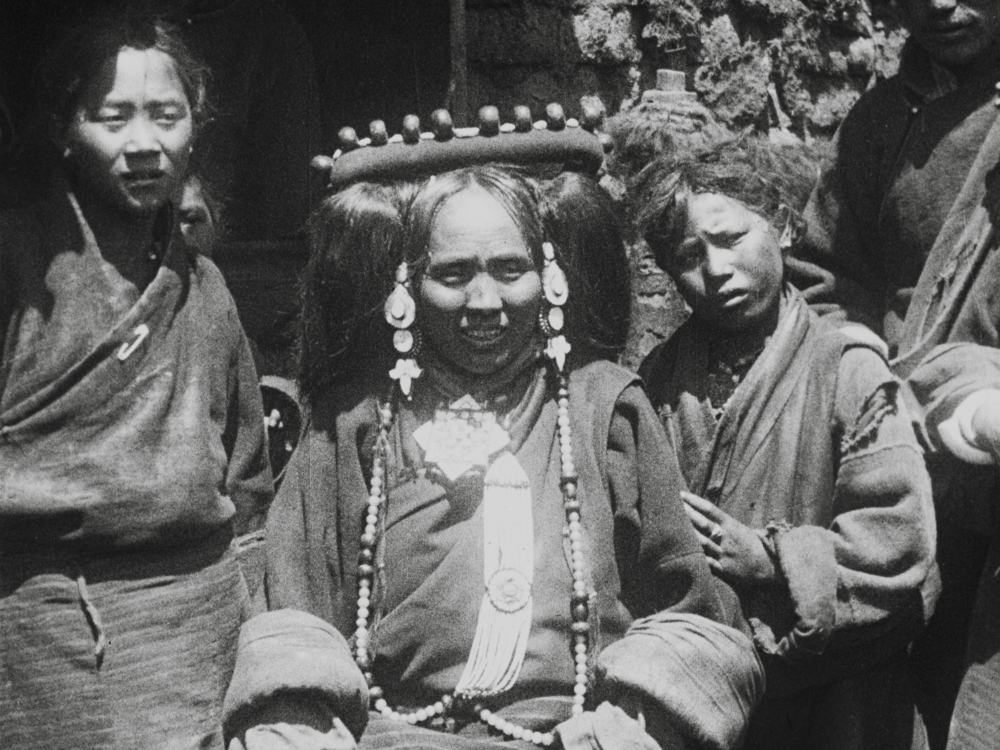 This Timeshift documentary told of the fight over several decades to harness conquest of the Himalayas for propaganda. Noel's efforts were bound up in Britain's continuing imperial sense of itself. By the Thirties the Third Reich was sending cramponed, Nazified Alpinists up the flank of Nanga Parbat, another 8000 metre peak, to vaunt the strength of the Aryan übermensch. Shame loads of them died in the attempt. Meanwhile, a couple of British derring-doers flew over Everest in bi-planes, filming its massive contours and, in the process, demonstrating the need for Blighty to beef up its air force for the coming war. In order to lighten the plane, they did away with heavy parachutes. One of them was Julian Fellowes' great uncle Peregrine, so we heard from him as well as an articulate parade of mountaineers and historians.
The footage of the southern Nepalese flank of Everest provided vital information for John Hunt when planning the successful attempt on the mountain in 1953. The Swiss had only just failed the previous year, and the French had sole access the following year, so it was vital to Britain and the newly formed Commonwealth that they knock the bastard off. That we know all about Edmund Hillary and Tensing Norgay is down partly to the splendid colour film shot by George Lowe on his innovatively light "gun" camera. He was the third man seen clambering down the mountain with them bearing the good news.
The epic story of Himalayan filmmaking widened to include the Italians who were the first to film at the top of an 8000 metre peak, and the Americans who filmed at the top of Everest. It was fascinating from start to finish, both as insight into the political uses of filmmaking, but also for the pure beauty of John Noel's rarely seen images of nature at its most imposing and capricious.
Overleaf: watch footage from The Epic of Everest
Subscribe to theartsdesk.com
Thank you for continuing to read our work on theartsdesk.com. For unlimited access to every article in its entirety, including our archive of more than 10,000 pieces, we're asking for £3.95 per month or £30 per year. We feel it's a very good deal, and hope you do too.
To take an annual subscription now simply click here.
And if you're looking for that extra gift for a friend or family member, why not treat them to a theartsdesk.com gift subscription?