Victoria, ITV |

reviews, news & interviews
Victoria, ITV
Victoria, ITV
The young queen's innocence tested by plotting; downstairs antics aplenty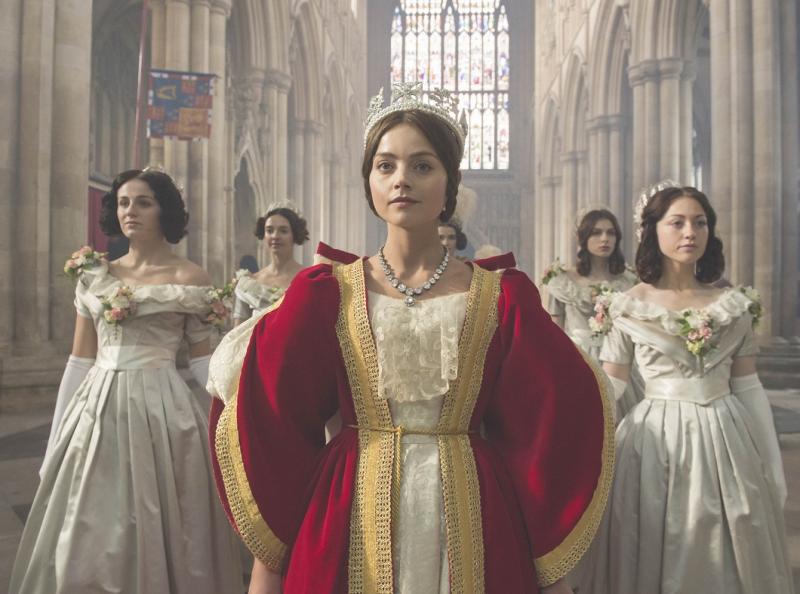 The head that wears a crown: Jenna Coleman as Victoria
From the schoolroom straight to the throne: it was a rapid rise for 18-year-old Victoria, and managing as monarch wasn't helped when everyone around you had their own agenda and was raring to act on your behalf.
Moving nicely from TARDIS to palace – and mercifully from Alexandrina (even worse as the shorter 'Drina) to Victoria – Jenna Coleman in the title role combined wide-eyed innocence with an independence and hints at a steelier impetuosity that delivered well in this opening episode (of eight) of what has already been dubbed the new
Downton
.
And not only because of its primetime Sunday night slot on ITV. The comparison certainly extended to the below-stairs action, which had a multifarious variety that occasionally felt more obligatory than it did organic. Writer Daisy Goodwin faces a challenge in living up to the Fellowes precedent for another reason: when we're following a central character (as equally eponymous here as Andrew Davies' Mr Selfridge), the prism through which we see the world becomes necessarily narrower than when there's a unifying structure – stately pile, grand hotel, whatever – connecting the story as well, when it's as much about the corridors themselves as those who pace them.
But since when has adherence to history got in the way of primetime drama? This first episode had to consolidate settings and draw characters at the same time, and it felt a little disparate. We moved from Kensington Palace, where the heir-apparent had been secluded under the influence of her frosty German-speaking mother (Catherine Flemming) and the sinister Sir John Conroy (Paul Rhys), with only an equally cool German governess, Lehzen (Daniela Holtz), around for support, to Buckingham Palace (though it only became known as that under Victoria, existing until then with the rather more everyday address of Buckingham House). Locations weren't Victoria's strongest point though, with its exterior views of 19th century London added in with a level of computer-generated enhancement that could hardly have stood out more – and for all the wrong reasons.
The city as we saw it here looked unusually clean and tidy, practically chocolate box, even if we were mainly visiting the aristocratic riding and coaching thoroughfares that had Prime Minister Lord Melbourne commuting on horseback from Downing Street to meetings with his monarch. With ne'er a hint of security or ceremony in sight, it should be noted... Days of innocence indeed, which, when you recall that only two decades earlier a PM (Spencer Perceval, for the record,among the many in that post to be completely forgotten by history) had been assassinated, began to look a bit far-fetched.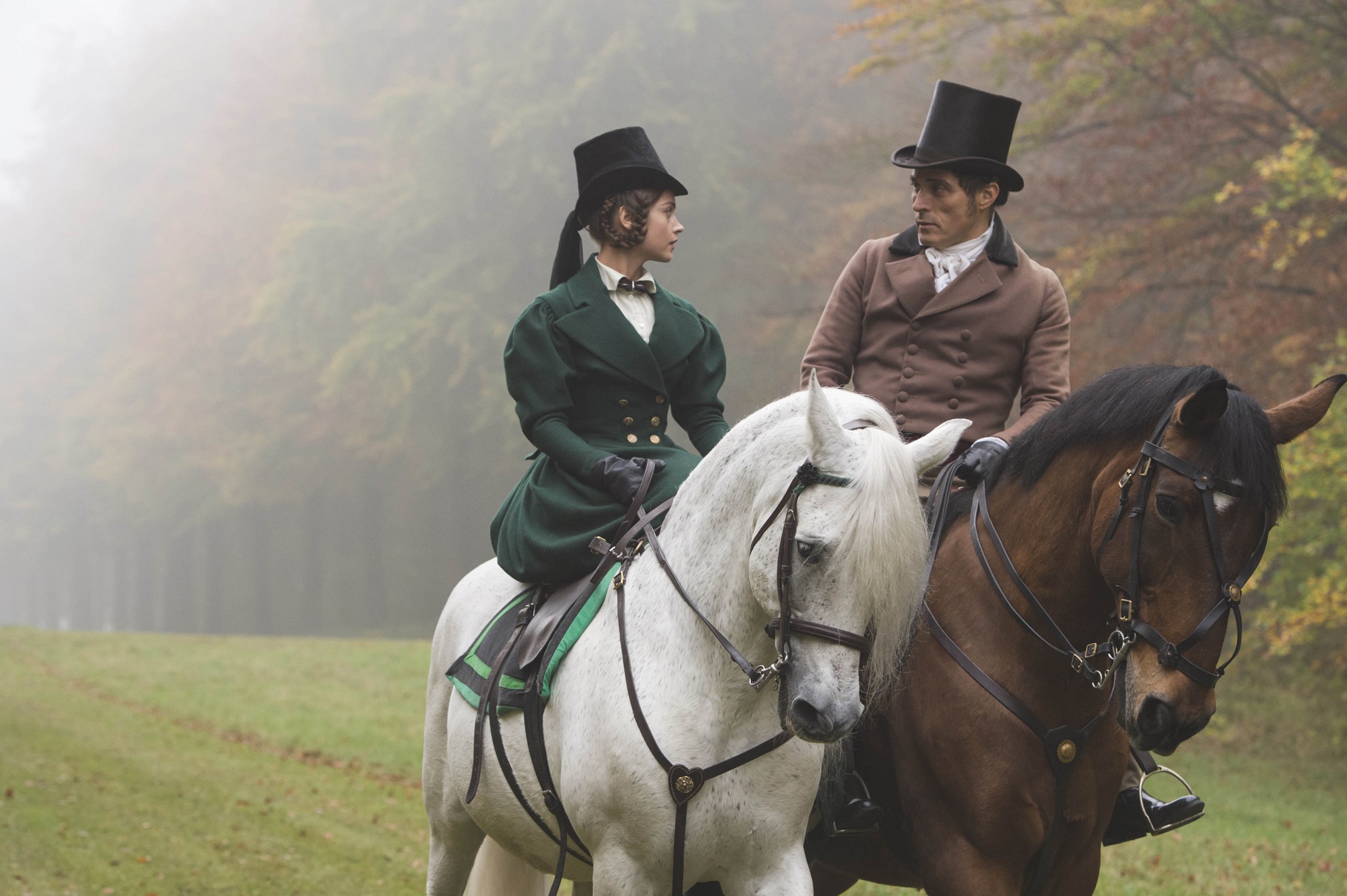 The embroidery going on downstrairs – or rather not, when it came to keeping the royal glove collection in condition – wasn't the only decorating to be found. Rufus Sewell as Lord Melbourne has been transformed from a portly 60-year-old into heartthrob territory, of the kind we expect to glimpse emerging from Austen ponds rather than advising on afffairs of state (Jenna Coleman with Rufus Sewell, pictured above). Whether Victoria's maternal "support" contingent, in the form of the unshapely Duchess of Kent and the hatchet-faced Conroy, was really as scheming as this, we can only guess, though the consultant credit for AN Wilson, one of Victoria's biographers, suggests it might just have been. Either way, gargoyles were being embellished, not only in the architectural sense: we even had the controlling couple trope duplicated in the world below stairs to bring the point home.
But since when has adherence to history got in the way of primetime drama? The immediate issue is that this Victoria creaks a bit, and will be made (or broken) by Coleman. So far the omens look promising, with naivety and determination in roughly equal measure. By the end of this opener she had already been forced to swallow her royal pride – in a plot strand about a suspected pregnancy that could hardly have seemed more improbable, were it not for the fact that it came straight from the history books – which is starting to add a dimension of complexity.
How Goodwin handles her heroine's courtship and marriage to Prince Albert (coming along in the form of Tom Hughes) – not least their sexual passion, that element which for so many years we barely associated with our chilliest imperial ruler – will decide all. If that convinces, other narrative diversions will surely be forgiven.
How Goodwin handles her heroine's courtship and marriage to Prince Albert, not least their sexual passion, will decide all
rating
Explore topics
Share this article