Another Kind of Life, Barbican review - intense encounters with marginal lives |

reviews, news & interviews
Another Kind of Life, Barbican review - intense encounters with marginal lives
Another Kind of Life, Barbican review - intense encounters with marginal lives
Life on the margins brought centre stage in international photography anthology
'Evelyn, Santiago 1983' by Paz Errazuriz
"I start out as an outsider, usually photographing other outsiders, and then at some point I step over a line and become an insider," wrote American photographer Bruce Davidson.
"I don't do detached observation." A large number of the images in
Another Kind of Life
were taken by
photographers
who took care to befriend their subjects. Given that these were people on the margins of society – either from choice or necessity – gaining their trust was no mean feat. Once accepted, though, the photographer was in clover.
In the mid-1960s, Danny Lyon took many memorable shots of Chicago bikers burning the rubber on Route 12. His book The Bikeriders inspired my all-time favourite film, Dennis Hopper's Easy Rider (1969) which, if my memory serves me right, reproduces Lyon's iconic shot of a bunch of bikers charging headlong on their Harleys towards the brow of a hill. Lyon is right behind them, an integral part of this romance on the open road.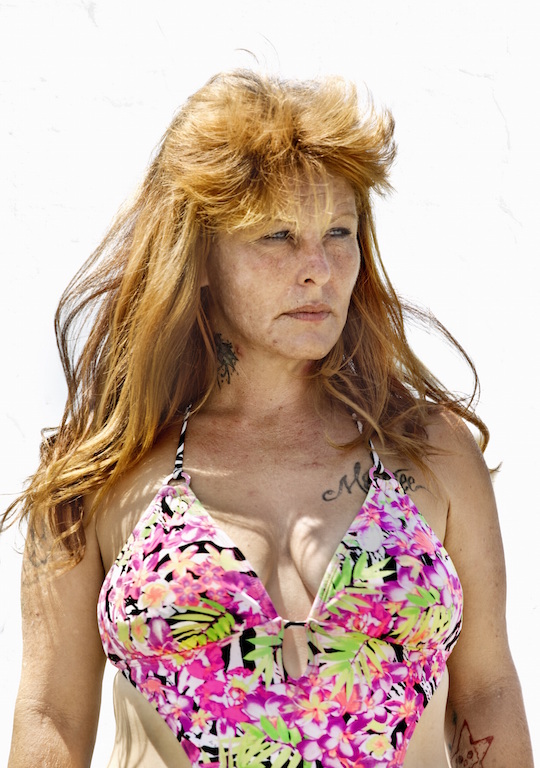 A decade later, Chris Steele-Perkins got up close to third-generation Teds as they raised a shindig in Bradford. The young peacocks look great, their amazing quiffs Brylcreemed to wave-like perfection as they cut a rug in their immaculate drape jackets and beetle crushers. In 1980s Paris, Philippe Chancel mingled with mixed-race kids as they hung out dressed like American rockabillies (Bottom picture: from Rebel's Paris, 1982).
Each group has one thing in common – narcissism. Style was a crucial aspect of their identity, so having their photos taken made perfect sense; it offered recognition and conferred status. It's much harder to fathom why Larry Clark's drop-out friends allowed him to record them injecting heroine and having sex; they seem so far out of it as not to care, though.
In 1983 Mary Ellen Mark befriended Tiny, a 13-year-old girl selling her body on the streets of Seattle. An overwhelming sense of loneliness permeates pictures that range from a defiant Tiny wearing a dinky black veil and blowing bubblegum to her standing beside a wall scrawled with slogans dragging on a fag. She clutches a rag doll under one arm; beneath that tough exterior, she is still a child. (Pictured below: Tiny Blowing a Bubble (During Streetwise), Seattle, Washington, 1983)
Tweeky Dave lifts his T-shirt to show Jim Goldberg the scar created when his biker father shot him in the stomach when he was only 12, so driving him out onto the streets of Los Angeles. One can't look at these pictures without becoming involved in the narrative surrounding them and wondering how important was the role played by the photographer in the life of each subject.
An element of theatre creeps in when the subject is a transvestite. We don't know the name of Diane Arbus's model, Naked Man Being a Woman, N.Y.C 1968. He stands in the sinuous pose of Botticelli's Venus, his genitals tucked between his legs. Curtains have been drawn back to reveal his bed in the alcove behind him. The curtains dramatise his act of self-revelation, but the clothes and rubbish strewn around the room make it clear that the performance is private. And while he reveals his body, nevertheless his expressionless face is masked in make-up.
There's also an element of theatre in the photos taken by Paz Errazuriz of Chile's transvestite community. Errazuriz actually moved into the brothel in Santiago where Evelyn and his brother Pilar worked so as to photograph them getting dressed and applying their make-up, Yet the shot everyone will remember is of Evelyn performing his female persona for the camera (main picture). This luscious portrait could have been taken by Nan Goldin, who is absent from the exhibition, but whose familiar images provide a benchmark for so many of the others. Curator, Alona Pardo left her out of the show to make room for less well-known names; while this may be understandable, its a bit like excluding Rembrandt from a survey of portrait painting!
These photographers spent time establishing a rapport with their subjects so as to become a mirror or mouthpiece for those with no voice; others played a more traditional role, though. Rather than telling a story from within, as it were, the relationship with their subjects was shortlived, but no less fruitful. Some of the most powerful photographs on show were created for money rather than love.
South African photographer, Pieter Hugo went to Nigeria to seek out the Gadawan Kura, wild men who perform with wild hyenas to crowds on the outskirts of cities like Lagos. He paid these awesome nomads to pose under concrete flyovers and in front of derelict buildings so as to emphasise their marginal status. The combination of dejected beasts controlled by heavy chains and powerful men wearing spikey, tassled skirts suggest the presence of a malevolent force lurking on the fringes of civilisation.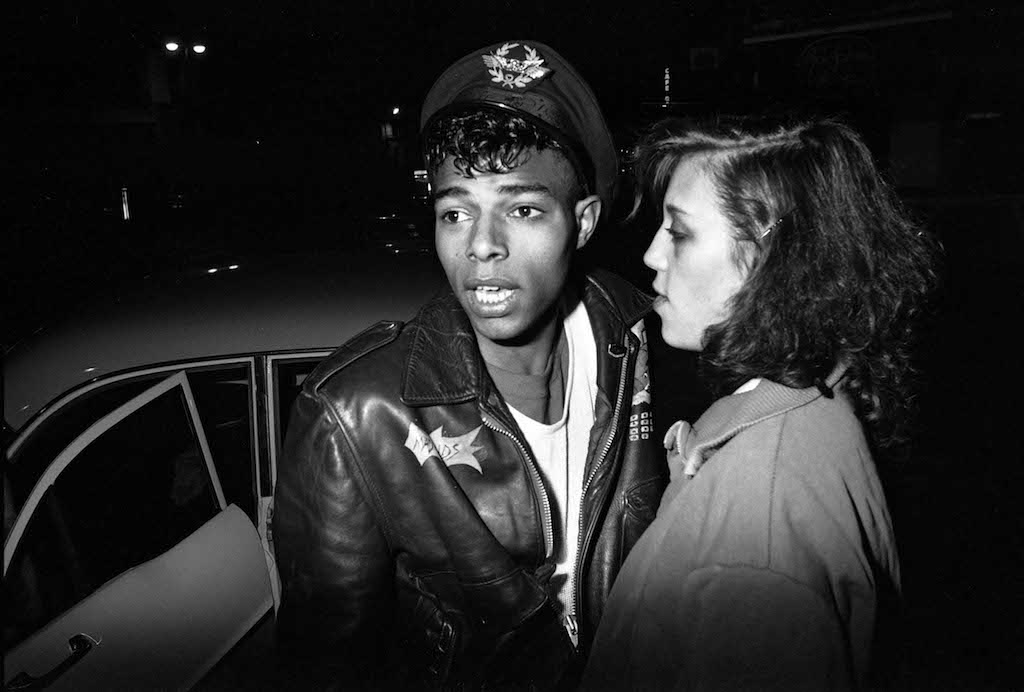 The emotional distance that Katy Grannan maintains from her subjects is crucial to one's perception of them as alienated, vulnerable and alone (top picture: Anonymous, Modesto, CA, 2013). Posing against the vibrant white walls of the streets in San Francisco and Los Angeles, her subjects seem trapped in the unforgiving light of California as surely as moths in amber. Every detail of flesh, hair and fabric is revealed; there's no fall-back position and nowhere to hide. They are literally and metaphorically exposed.
Alec Soth goes into the American wilderness to search out the men who have withdrawn from society to live in absolute solitude. In one of the most sublime images on show, a monk stands surrounded by birch trees; others are less easy to pin down. One man hides up a tree, a school bus stands marooned in desert scrub, and a house, complete with a satellite dish, has been built into a cave in Utah; but the inhabitants of these make-shift homes are nowhere to be seen.
This exhibition is very intense; 20 photographers are included and, although each case is different, every time one wonders about the nature of the relationship between photographer and subject that allowed these intimate pictures to be taken of people existing on the margins of society, where they have found ways to express their anger and disaffection, or simply to survive.
Leaving Nan Goldin out of the show is a bit like excluding Rembrandt from a survey of portrait painting
rating
Share this article