John Berger: Art and Property Now, Somerset House |

reviews, news & interviews
John Berger: Art and Property Now, Somerset House
John Berger: Art and Property Now, Somerset House
A trip through the archives of a mountain-dwelling Marxist sage
Saturday, 08 September 2012
'Berger comes across in this oddball collection of fragments as a thoroughly likeable human being'
John Berger isn't a man who has suffered through appearing to take himself massively seriously. His way of phrasing his most modest utterance as though the fate of the world's dispossessed hangs on his trenchancy is insufferable to some. But generally the world takes this mountain-dwelling Marxist sage pretty much at his own estimation: as a great alternative voice crying out amid the crassness of our market-driven culture.
This pompously titled but intriguing trawl through Berger's personal archive – recently donated to the British Library – takes us through the multi-talented octagenarian's many incarnations: Booker Prize-winning novelist, writer and presenter of the seminal 1972 series Ways of Seeing, pioneering chronicler of peasants and migrant workers, art critic, artist in his own right, screenwriter, multiple collaborator in many media. But it's only when you stand in the darkened final room, listening to The Vertical Line, his collaboration with Complicite's Simon McBurney, that it occurs to you how much of a performer Berger is.
Berger could have been one of the best art critics this country ever produced
That voice, with its oddly Germanic accent (Berger was born and raised in Britain) and characteristic note of rhetorical intensity – all of a piece with his craggy, shaggy-haired appearance – embodies his ideas to the extent that his career seems to have been not so much been about writing his work as acting it.
That said, there's little of Berger's physical persona in the exhibition's first and most interesting room, which uses first-rate loans – Leon Kossoff, Peter de Francia, Prunella Clough – to evoke the atmosphere of post-war London in which Berger's ideas were formed. We see some of Berger's early drawings and prints, and a private view card to an exhibition he held with John Latham. (Pictured below right: Leon Kossoff's St Paul's Building Site, 1954. © the artist, courtesy Annely Juda Fine Art)
Hackney-born, but educated at public school, Berger abandoned creating art in favour of writing as his political consciousness developed. Portraits by the underrated de Francia bring together some of the people with whom he and Berger consorted in smog-bound early 1950s London to discuss what a "committed" art should be; they included historian Eric Hobsbawm and de Francia's then partner Anya Bostock, later the first Mrs Berger. (Pictured overleaf: Peter de Francia's Private View, 1958. © The Estate of Peter de Francia, courtesy James Hyman, London)
Berger's early novel A Painter of Our Time was grounded in this atmosphere of alienated enquiry and struggle, as was the brilliant The Success and Failure of Picasso, written when Berger was writing for publications as diverse as the Sunday Times and New Statesman, which showed Berger could have been one of the best art critics this country ever produced had he carried on in this area.
The exhibition hurtles on towards Berger's annus mirabilis, 1972, when Ways of Seeing was first screened and Berger made his notorious Booker Prize speech, after winning with his novel G, criticising the commercial basis of the award and announcing he would give half his winnings to the Black Panthers.
Heavily indebted to the ideas of Walter Benjamin, Ways of Seeing'was extraordinarily text-heavy by today's standards. Yet it gave mainstream audiences their first exposure to notions about mass-produced images and the representation of women that have since became commonplace. And it gave them their first taste of Berger, looking here like a slightly mad-eyed, hippy university lecturer. By this time Berger, finding life in Britain uncongenial, had moved to France, eventually settling in a remote village in the Alps and becoming increasingly preoccupied with the lives of peasants and migrant workers.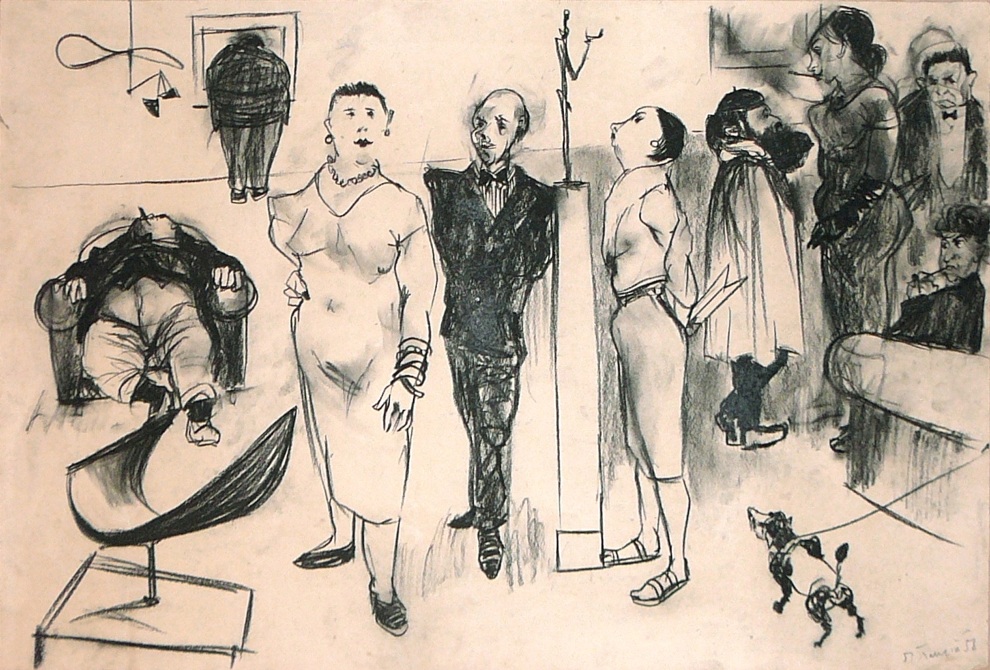 Jean Mohr's photographs of the travails of Turkish workers in Western Europe, taken for his and Berger's book, A Seventh Man, are superb. Yet they hardly go beyond the conventions of photo-journalism with its tradition of limited involvement between artist and subject. Equally, while Berger was instrumental in bringing these subjects to the attention of an "intellectual" audience, his descriptions of peasant life in his Into Their Labours trilogy of novels feel distanced from their subject by both respect and self-regard. Berger in general seems too preoccupied with his own good intentions and the sound of his own poetic-rhetorical voice, to get himself right into the contradictory grit and filth of what he's writing about.
Berger has a fatal weakness for the fine-sounding phrase – which introduces itself into our mind, of course, through his fine-sounding voice. Beside a collection of rather ordinary observational drawings, which he declares to be "about memory", relating to his great passion for motorbiking, is a quotation from his recent Bento's Sketchbook: "You pilot a bike with your eyes, with your wrists and with the leaning of your body. It pursues your gaze, not your ideas." That coda is Classic Berger, and to my mind says not very much.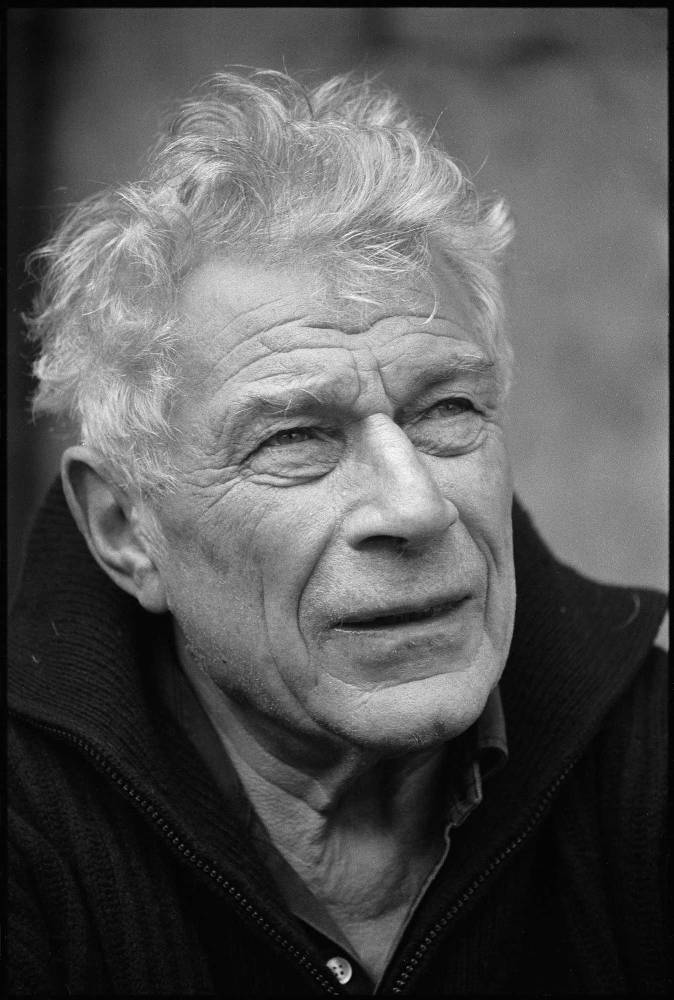 The Vertical Line from 1999, a collage of voices designed to be heard in the now defunct Aldwych tube station, brings things almost up to date. Hearing Thatcher's voice beside Berger's melodious tones, it occurs to you to wonder where this great "Marxist humanist" (to purloin a term from his Wikipedia page) was during the Miners' Strike and all the other mundane recent struggles of the people of his native land. Berger, I dare say, doesn't recognise concepts such as native land. Yet there's the sense that in broadening his aesthetic-struggle to an international plane, he has, paradoxically narrowed it.
If Berger can be seen as having removed himself from real struggle, rather as he accused Picasso of doing in The Success and Failure of Picasso, that is an assessment that Berger himself, and his very many admirers, would no do doubt vehemently deny. And whatever his problematic and annoying aspects, Berger comes across in this oddball collection of fragments as a thoroughly likeable human being. Not everything here is compelling: do we really need to see see Ways of Seeing director Mike Dibb's BBC identity card or an Indian poet's ticket to Berger's The Three lives of Lucy Cabrol? Yet taken as a whole it gives a strong flavour of a perplexingly contradictory, yet unique and cherishable figure.
Berger's career seems to have been not so much been about writing his work as acting it
Explore topics
Share this article