Turner's Modern World, Tate Britain review - the universal artist |

reviews, news & interviews
Turner's Modern World, Tate Britain review - the universal artist
Turner's Modern World, Tate Britain review - the universal artist
The great painter resists the confines of his own era, despite Tate's best efforts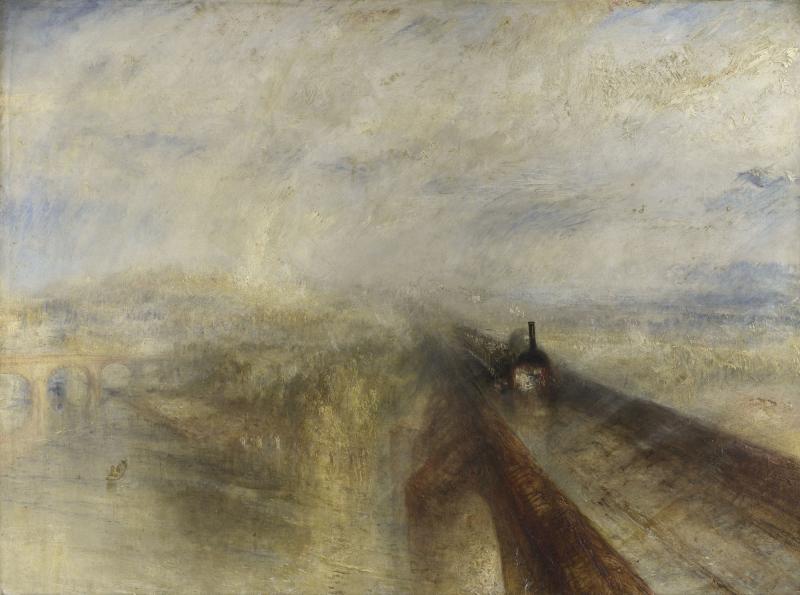 JMW Turner, 'Rain, Steam and Speed - the Great Western Railway', 1844
When Turner's Modern World opened at Tate Britain last autumn only to close again days later, we might have felt then an echo of sensations and sentiments powerfully expressed in the exhibition itself.
Its subject is the dirty cacophony of newly industrial Britain, the startling modernity of which is often neglected in discussions of
Turner
that focus instead on the visionary aspects of his style. Conceived as a counterpart to 2014's
Late Turner: Painting Set Free
, also at Tate Britain, this exhibition, by the same curatorial team, considers Turner as a creature of his age, when the
Industrial Revolution
was at its peak and much of Europe was in the grip of social and political upheaval.
Perhaps it is Turner's curse that he isn't readily confined to his own lifetime, and certainly his work resonates far beyond his own experience, a point made unwittingly by this exhibition. Over the past year, we have learned what sudden, unthinkable change feels like, and as a consequence it is easier now to recognise in Turner's depictions of mines and forges, steam power and warfare, the relentless, discombobulating assault of the modern world.
We never really know what Turner thinks about technology and progress, and Rain, Steam, and Speed - the Great Western Railway 1844 (main picture), is famously ambiguous on this point, presenting the approaching steam train as both a thundering beast and an atmospheric phenomenon – a supercharged landscape painting.
Turner, like Ruskin, surely had some inkling of the polluting effects of coal fires, and it is certainly the case that his paintings, with their unique focus on atmospheric effects, are among the earliest records of air pollution. As the global paralysis of lockdown quickly yielded improvements to the environment, it served to recast Turner's paintings as markers in an unfolding catastrophe that it may be already to late to prevent.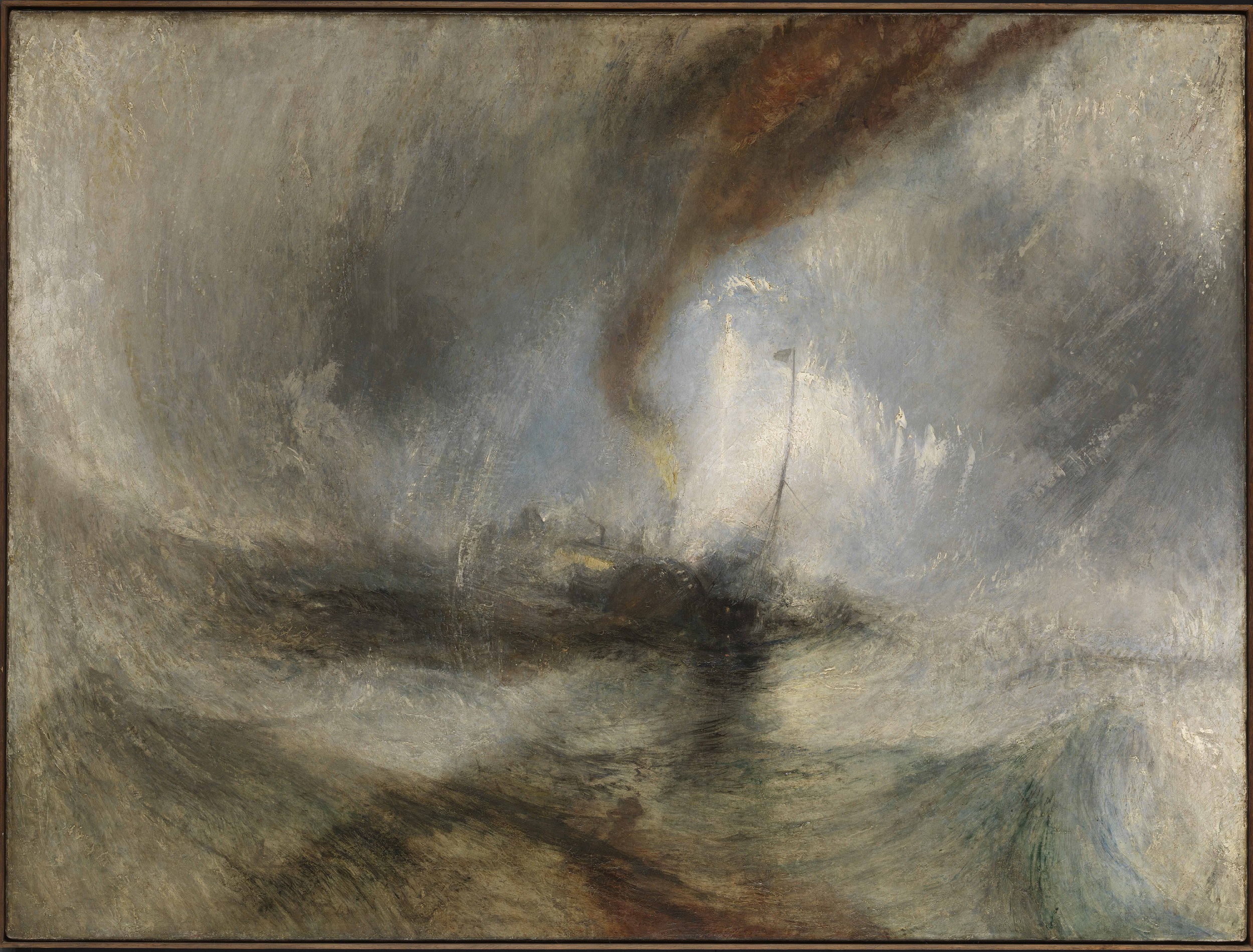 The Tate's peerless collection of Turners forms the core of this exhibition, but the pandemic stymied several loans from American museums. That said, the most significant absence is Slave Ship (Slavers Throwing Overboard the Dead and Dying – Typhon Coming On), 1840, which belongs to the Museum of Fine Arts, Boston and is considered too fragile to travel to London.
To compensate for its absence, Slave Ship is evoked, principally through related oil paintings and watercolours in which Turner addressed the theme of maritime disaster (pictured above: Snow Storm - Steam-Boat off a Harbour's Mouth, 1842). Like Slave Ship, A Disaster at Sea, c,1835, has its origins in real events and it bears striking formal resemblance to Gericault's polemic in paint the Raft of the Medusa, 1819, that had been exhibited in London some 15 years previously. Slave Ship is based on accounts of sick slaves being thrown overboard by slavers intent on cashing in on insurance policies, and it went on show at the Royal Academy in 1840 to coincide with the World Anti-Slavery Convention being held in London at the same time. It was certainly an honourable and impassioned piece of campaigning, even if Tate's insistence that Slave Ship is Turner's apology for investing in a Jamaican plantation some 35 years earlier, feels desperately, and rather pointlessly revisionist.
Of course we might wish that Turner had had the insight to realise from the beginning that the slave trade was irredeemably wicked, but his error of judgement is all too believable. He was a visionary, but he was also reassuringly ordinary – and as confused and fallible and perturbed by his own age as we might now be by our own.
His paintings, with their unique focus on atmospheric effects, are among the earliest records of air pollution
rating
Explore topics
Share this article