Visual Arts Lockdown Special 4: half-way houses |

reviews, news & interviews
Visual Arts Lockdown Special 4: half-way houses
Visual Arts Lockdown Special 4: half-way houses
Some galleries prepare to reopen, others remain closed; online still offers riches
Michael Armitage, Study: Hyenas Attacking Old Leopard, 2020
With the first round of galleries opening their doors in June and a new round getting ready to open in July, we've a half-way home of a roundup this week. This month's re-openings include the National Gallery, the Royal Academy, the Barbican, the Whitechapel, the Ditchling Museum of Art and Craft, the Mosaic Rooms, the Estorick Collection, the Garden Museum and the Tates – Modern, Britain, Liverpool and St Ives.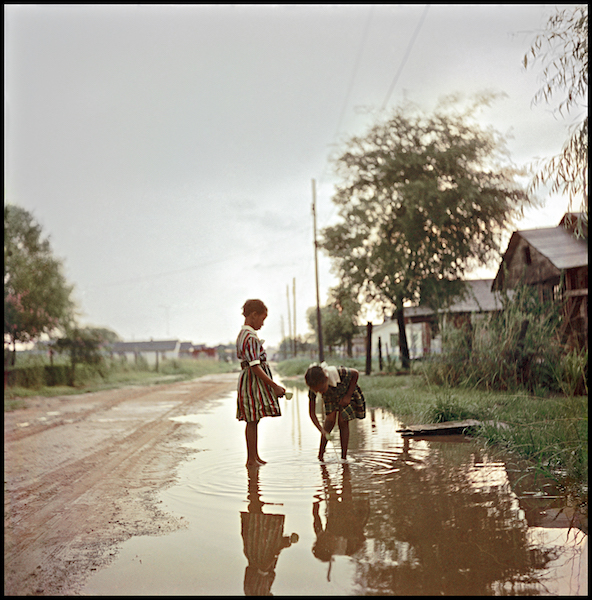 Visitors will typically have quite a different experience. Expect timed tickets and one-ways lanes, face masks and hand sanitiser – everything that has become normal but may come as a new kind of shock in these familiar places. Visit the individual websites for the measures in place at each; prepare to book in advance, too. In spite of the changed circumstances, revisiting the permanent collections and catching the exhibitions are cause for excitement that should amply reward months of patience. Nicolaes Maes: Dutch Master of the Golden Age at the National Gallery, Picasso and Paper at the RA, Radical Figures: Painting in the New Millennium at the Whitechapel and Masculinities: Liberation through Photography at the Barbican – reopenings promise nourishing sights for eyes sore from screens.
While this news is of course thrilling, in both the long and the short term, reduced capacity will have an outsize affect on those who benefit most from free and easy, undirected and unscheduled access. Children, the low waged, those who do not live within accessible distance of galleries and museums, those who are in various ways excluded from the artistic world or feel art as it is isn't for them. In short, many of those who have been hit hardest – clinically, academically, financially and socially – by the pandemic. In recent years, institutions have worked hard to break down barriers and bring people in, but that work was still far from finished before doors closed. They will have to work extra-hard to catch up to where they left off, while making up for the damage done to improvements in access to the arts and culture these last months. Online is only so good, even if your data allowance holds through the month. New varieties of exclusion should not be allowed to take root in this aftermath.
Private galleries welcoming visitors include Marion Goodman Gallery with an exhibition by Dutch photographer Rineke Dijkstra; the two White Cubes – which will host an online exhibition, Another's Tongue, of studies by painter Michael Armitage (pictured top) from July 6th – and the three London Gagosians. Hauser & Wirth's London shows of Polish sculptor Alina Szapocznikow and German artist Isa Genzken should not be missed and a show by Not Vital down in Somerset is a nicely-timed exploration of space. However, the standout from Alison Jacques Gallery is an exhibition of Gordon Parks's photography (pictured above right). A Black American documentary photographer, Parks worked in the strongest documentary tradition – in which images of ordinary people going through times of hardship and celebration, at play, work or travelling, are characterised by dignity and sharply analytical eye. This first exhibition shows two of his stories published in Life – one, a devastating record of racial segregation in the deep south, the other on Black American muslims and their social movements in New York and Chicago.
Physical re-openings do not yet mean that online has been completely abandoned. The Isamu Noguchi Museum in New York is running a series of zoom lectures on different aspects of the prolific and intellectually omniverous sculptor's work (pictured right). Also from the east coast, the Whitney Museum is running weekly art-making sessions centred around art's connection with politics. Upcoming sessions include anti-racism protests and the Mexican muralists of the early twentieth century. Closer to home, the Mosaic Rooms continues to offer a schedule of online talks and a digital cinema club. Highly recommended is Jordan Nasser, an American embroidery artist of Palestinian descent, in conversation with curator Rachel Dedman. The Southwark Park Gallery's lively podcast, Lockdown Elevenses, is also worth catching.
Further openings are scheduled through August and September (the Ashmolean, the Whitworth, Chisenhale Gallery); others, such as the Wellcome Collection, Kettles Yard and Southwark Park Galleries have not yet announced dates. In light of uncertainty around whether this break will be a short-lived hiatus before a second wave, this is understandable. What the future holds remains uncertain.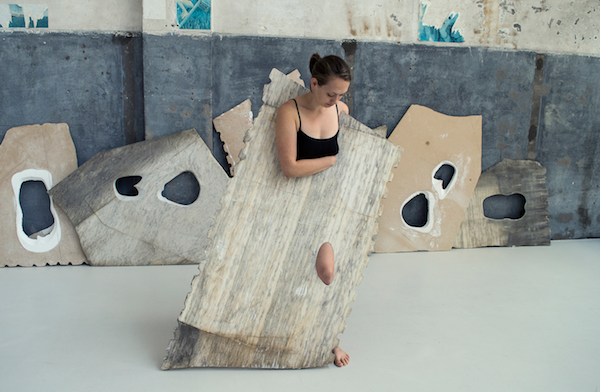 In the meantime, for a shot of hope, have a flick through photographs of artists commissioned by the Museums of Kenya who are completing a funded programme of wall murals. Revisit the work of Zarina, the Indian-born artist who sadly died this April, and whose reflections on Partition and exile were both cerebral and achingly beautiful (pictured above left). For a living artist, take a moment to marvel at the ingenuity of Milena Naef's sculptures in marble (pictured above, centre). If you're lucky enough to live in accessible distance of south London, stroll through the Horniman's splendid (open) gardens (the gallery is yet to announce reopening). And recall that, as the Head Gardener at the Ditchling Museum noted, this May brought woad and roses.
reopenings promise nourishing sights for eyes sore from screens
Explore topics
Share this article