Adam Biles: The Shakespeare and Company Book of Interviews review - the old curiosity bookshop |

reviews, news & interviews
Adam Biles: The Shakespeare and Company Book of Interviews review - the old curiosity bookshop
Adam Biles: The Shakespeare and Company Book of Interviews review - the old curiosity bookshop
Conversations held in a Parisian bookstore offer a tantalising glimpse into the thoughts of some of our most vital writers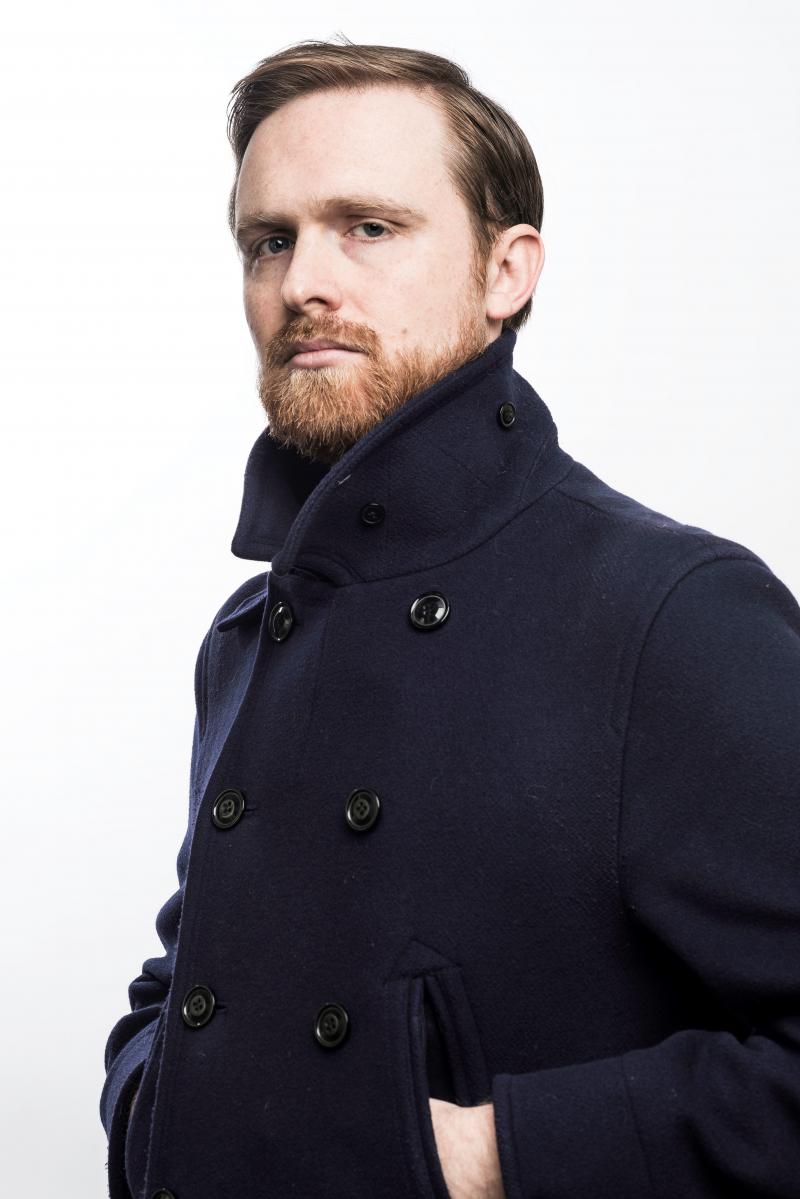 Shakespeare and Company: a hive for writerly minds
Over 10 years in the making, The Shakespeare and Company Book of Interviews reflects its namesake in more ways than one.
To those familiar, it is paean and tribute to one of the most famous literary hangouts in the world; to those unfamiliar it, is an introduction and invitation to this hallowed space: an English-speaking bookshop found in the heart of Paris which has, in its current location since 1951, acted as a meeting-place for a range of writers and artists (both major and minor).
The book itself is a collection of conversations between these figures and literary director Adam Biles, who also acts as editor. Unusual, perhaps, for a book of its type – one attached by name to a particular institution – I get the sense that its progenitors, Sylvia Whitman and Adam Biles, are just as keen to hook in newcomers as they are to provide something summative for long-time fans. This is a refreshing approach to a text that, in other hands, could have felt stuffy and inaccessible.
How is this balance maintained? Well, Whitman's introduction is more than the sum of its parts. Short and understated, she guides us through a particular chronology of Shakespeare and Company, one that concerns its cult-like status as an event space. Commercial success is put to one side in an effort to focus not on the shop's wares but its true heart: the people. "Giving a bed to writers has long been key to our identity," Whitman writes, before remarking more broadly on the "certain electricity… of a group of people" when they come together. Never twee – she cautions against over-romanticising the touch-and-go world of literary events – Whitman nonetheless conveys the magic of gathering, of the kind of collaborative connection that won the iconic shop so many fans (and I'm sure will win them many more). Close your copy for a tea break and you'll see a list of names in small font on the cover: representatives of the "happenings" that Whitman endorses. For every author listed, there are, say, 50 people who attended their talk. The scale of reach soon staggers, and there is the promise of more overleaf: come for the heavyweights, stay for authors and texts whose names you may find yourself typing – along with "copy near me" – into Google later.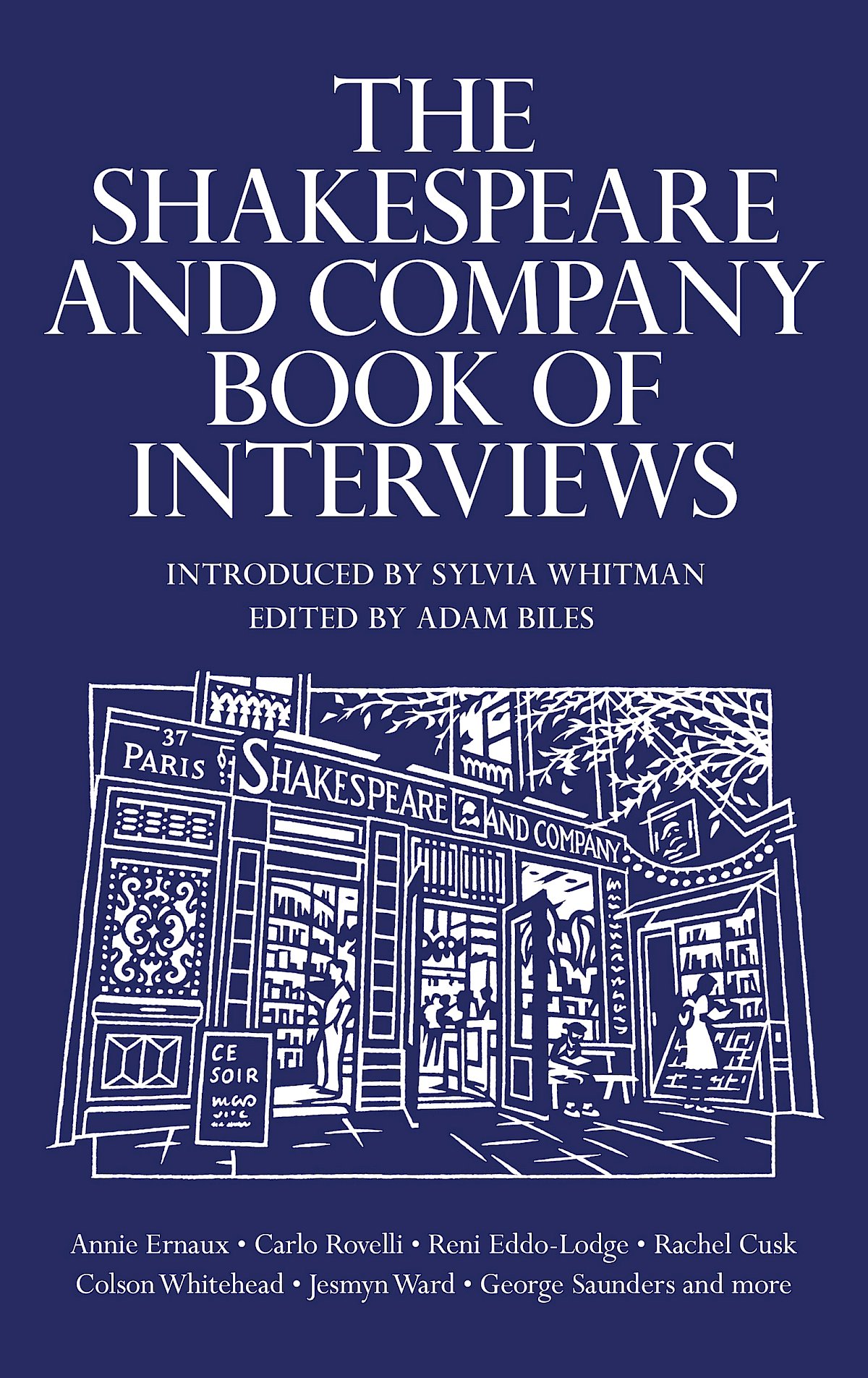 We kick things off with Olivia Laing, who promotes The Lonely City. It's an interesting choice of ordering, because Laing charts the lives and work of nine artists, much the same approach taken by our book of interviews. Not only this, but her work focuses on loneliness, specifically on reframing it (can we think of our own loneliness as tender, rather than shameful?) and challenging it (if you can't connect with people, can you connect with what people make? Art, for Laing, is evidence of commonality). It feels as though this interview speaks to the very point of a shop like Shakespeare and Company. Laing unwittingly summarises the point of a book like this when she conflates the thrill of stumbling across a painting, a novel, or a song that really moves you, with the homophilic joy of speaking at a bookstore she so reveres – of connecting with people.
And from this point onwards, Biles' curatorial choices remain noticeably deliberate. Karl Ove Knausgaard gives a nod to Laing as he talks about solitude during the writing of My Struggle; Carlo Rovelli's mind-bending musings on time inform the interviewer's questions about a book like The Years to Annie Ernaux. Not so rigid as to become hackneyed, the text as a whole remains structured enough to make perfect narrative sense. It also encourages comparisons that would otherwise escape even the most critically talented of readers.
Biles never claims that the range of authors is comprehensive – that simply wouldn't be possible. He has interviewed hundreds of writers, a project that is trimmed and hemmed to fit into just over 200 pages. This means that most of the interviews that he has conducted over the last decade or so do not make the cut. Those that do are there for a reason, because, disparate as the themes shared from author to author might be, there is always that sense of cohesion felt in the high standard of conversation. It was a significant challenge, Biles admits, choosing which conversations to include (I can imagine it was like choosing a favourite child). There are no adequate measurements we can employ to choose between authors, their books and ideas – such is the calibre of stock Biles has accumulated. Rather, he states, it came down to those shivery moments where factors combined in "curious alchemy". One soon recognises that feeling, of an audience struck by awe, of both interviewer and interviewee enlightened, if a little surprised, at the generation of unexpected conversation that comes to so roundly characterise each segment.
If limited by the number of authors Biles can include in this collection, the same cannot be imposed on the sheer variety of ideas floated between those four walls – this is the key to that alchemy. The Rovelli-Ernaux thematic parallel is one of tens that present themselves, one of hundreds that require a bit more digging. We might compare Rachel Cusk's thoughts on the state of the novel to Meena Kandasamy's on the very next page, or consider how George Saunders and Colson Whitehead both grapple with conceptualising "the individual" in their novels on the American ante-bellum. Towards the book's end, as Katie Kitamura speaks on her fourth novel Intimacies, I was struck by how similarly she thought about home as a physical space to Jenny Zhang, an author whose interview took place at Shakespeare and Company three years earlier. There is certainly something electrifying about how these interviews interlink.
This isn't something that will reel every reader in. There is value enough in these interviews as singular entities. I would buy a copy just to read Geoff Dyer on his romp The Last Days of Roger Federer and Other Endings, the final interview in the collection that nods back to themes introduced by Laing. In short, none of these interviews lack in wit, warmth and insight; none feel a superfluous or last-minute addition. "Writing about music is like dancing about architecture," Hari Kunzru charmingly misquotes in his talk on White Tears. If we think of conducting, transcribing and choosing interviews to form this collection in these same terms, then Biles and Whitman, as well as the authors included, have achieved something really quite special.
One soon recognises that feeling of an audience struck by awe, of both interviewer and interviewee enlightened.
rating
Explore topics
Share this article