Alejandro Zambra: Chilean Poet review - from here to paternity |

reviews, news & interviews
Alejandro Zambra: Chilean Poet review - from here to paternity
Alejandro Zambra: Chilean Poet review - from here to paternity
A warm and smart novel of fathers, sons and stanzas
Reasons for rhymes: Alejandro Zambra
Time-honoured advice warns actors never to work with children or animals. Perhaps the literary equivalent should tell novelists not to invent other writers in their books. Especially poets. Unless you can command a wholly convincing poetic idiom of your own – like Nabokov in Pale Fire or AS Byatt in Possession – or happen to be a bard of genius yourself (Pasternak's Doctor Zhivago), imagined verses and versifiers can fall dismally flat on the page.
In his fifth novel, the acclaimed Chilean writer Alejandro Zambra risks double bathos with not one but two poets at the heart of his plot. Yes, he ingeniously mimics the maturing of their work. More important, though, the pursuit of a poetic life becomes the vehicle for a wry and poignant story of masculine self-discovery, and the search for a family to put a solid frame around your lines.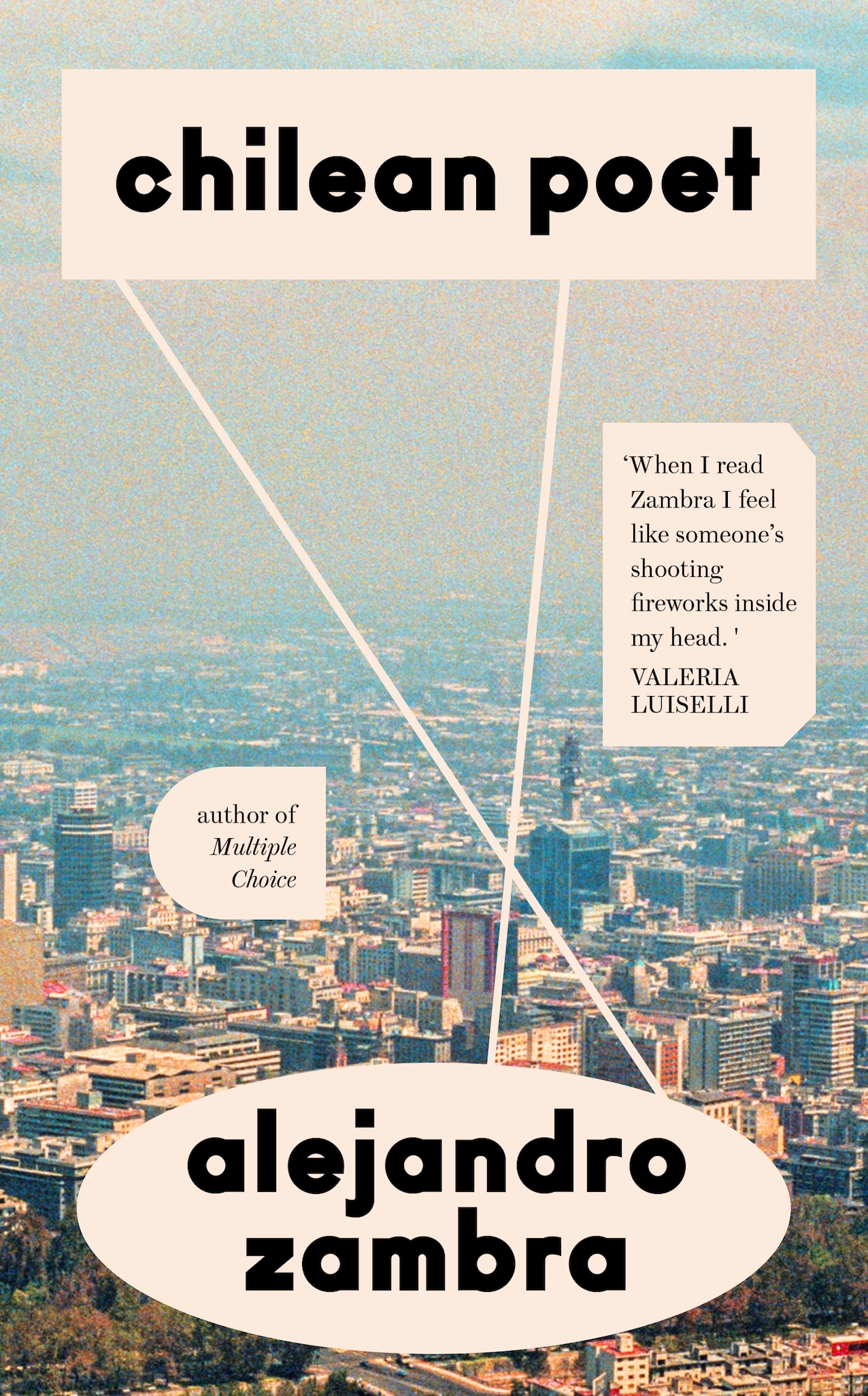 Zambra has emerged as a leading voice of Chile's "post-Pinochet" generation of authors. They grew up in the aftermath of a dictatorship that still scattered jagged shards of pain and grief across the country's life. Chilean Poet, which drops in on its characters at intervals between the early 1990s and the 2010s, merely hints at this social hinterland – apart from its core faith in poetry and poets as a dynamo of freedom and resistance, a source of "real passion and heroism and allegiance to dreams". Not that, on the face of it, the protagonist Gonzalo feels much like a heroic bard. This taxi-driver's son from the Santiago suburb of Maipú (also Zambra's home turf) cultivates his verse as he loves, but then loses, Carla, the posher, fairer daughter of a lawyer. Years later, the pair meet again at a nightclub. Carla now has an unruly six-year-old in tow: Vicente.
Gonzalo is not his father: that honour falls to the comically pompous Léon. However, as he polishes halting verses he forges a greater work of art: his relationship with Vicente as a non-official padrastro (stepfather). Raising the boy with Carla becomes a "beautiful challenge". Nonetheless, "he rose to it".
Given its title, you might expect from Chilean Poet a highly sophisticated homage to the literary acrobatics of Zambra's legendary compatriot, Roberto Bolaño (the book's bantering poets don't think much of him). In the event, much of the first half more closely resembles a sharp-eyed, warm-hearted modern-family romance in the vein of a David Nicholls or Nick Hornby from the Southern Cone. Maybe it's none the worse for that. Carla swings between domestic happiness and discontent (when she sees her son as "an incessant, ferocious punishment"). Gonzalo deems his decreasingly clumsy verses superfluous ("It didn't seem like the world needed those poems"), but sees his nameless bond with Vicente as ever more essential to the lad's growth.
Tugged by literary ambition, Gonzalo departs for New York on a scholarship. The couple split again, and the second act brings poetry itself to centre-stage. Now a teenager, Vicente befriends (and briefly sleeps with) a visiting American journalist named Pru. Bruised after a break-up with a female lover, Pru plunges into a project to interview Chilean poets and report on the state of the art in a nation (with three Nobel literary laureates) where being a poet "is like being a Peruvian chef or a Brazilian soccer player or a Venezuelan model". Or so claims one of her interviewees. Cue a generous dose of barbed but merry literary satire, in which Zambra indulges himself – although most readers will forgive him. It almost takes us into Martin Amis territory via the poets' raucous parties and bubbling feuds. But a bedrock of affection persists for the heirs of Pablo Neruda as they "skulk in the alleyways of myth and desire".
Gonzalo returns to Chile as a university teacher, and resumes his semi-paternal friendship with Vicente – now a fledgling poet himself. Smartly, Zambra deploys both their (quoted) lines and those of other writers to track Gonzalo's stumbling efforts "to apply for the impossible position of father". Or, in any case, for something stronger and deeper than the dodgy post of padrastro. He strives at least to do better than his priapic grandfather, the "Lech", with his loose tribe of neglected offspring. Carla, sadly, takes something of a back seat here as Gonzalo tries to learn "the language of paternity". For both Vicente and himself, the right words alone will ensure that their fraying bonds can hold. Both understand, after all, "that words can wound, throb, cure, console, resonate, remain".
Megan McDowell, Zambra's regular translator, shifts with unobtrusive virtuosity between the fluid vernacular of daily life and the heightened or mysterious idiom where – so these characters hope – the elusive truths of poetry unfold. When, at the close, Gonzalo and Vicente bar-hop while trading poems, we almost approach a Santiago version of the wavering rapport between Bloom and Stephen Dedalus that propels Joyce's Ulysses. From here to paternity is both no distance – and an unbridgeable chasm. Still, both men have the "enveloping and messy rhythm" of their friendship and their verses, "an inconstant music with images that are tentative, bold, turbulent, and warm" – rather like the texture of this genial, shrewd and tender novel.
Chilean Poet by Alejandro Zambra, translated by Megan McDowell (Granta, £16.99)
A bedrock of affection persists for the heirs of Neruda as they 'skulk in the alleyways of myth and desire'
rating
Explore topics
Share this article