Andrew O'Hagan: The Secret Life review – troubling tales from the online underground |

reviews, news & interviews
Andrew O'Hagan: The Secret Life review – troubling tales from the online underground
Andrew O'Hagan: The Secret Life review – troubling tales from the online underground
Shifting selves in the internet's twilight zone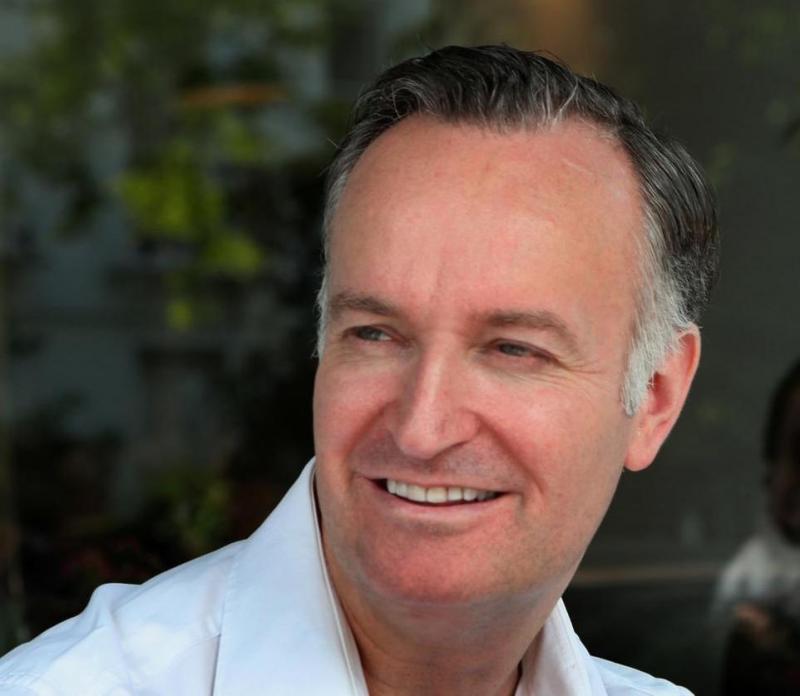 Screen grabs: Andrew O'Hagan
Imagine that you come across a story by a journalist who, writing for the Daily Mail or The Sun, steals the identity of a real young man from a poor neighbourhood of south-east London. He had died of an overdose, aged 20, in 1984.
Not knowing whether this kid's immediate family still lived, the sleuth hi-jacks the name of an actual individual – just as, notoriously, undercover officers of the Metropolitan Police's Special Demonstration Squad did when they infiltrated protest groups.
First, the reporter buttresses this purloined identity with a sheaf of forged documents and an active online presence. Then he takes this spectral avatar down into the depths of the Dark Web, "a place that laughs at authority and authenticity". Now cloned, this long-gone Bermondsey boy scours the online underworld to buy heroin, cannabis and weapons. There, down among the "cyber-purists", his re-animator finds that "The peaceniks come holding grenades". Throughout this experiment in the creation of false selves in cyber-space, our investigator has worried about the subject's, or rather the victim's, mother. He suspects that, if she lived, "the story of his second life would not only surprise her but feel like an invasion". The reporter discovers that she is alive. In a final flourish no tabloid editor would ever stomach, he terminates his story as she opens her door on a quiet East London street to greet him. Did she bless or curse this posthumous abduction? We don't know.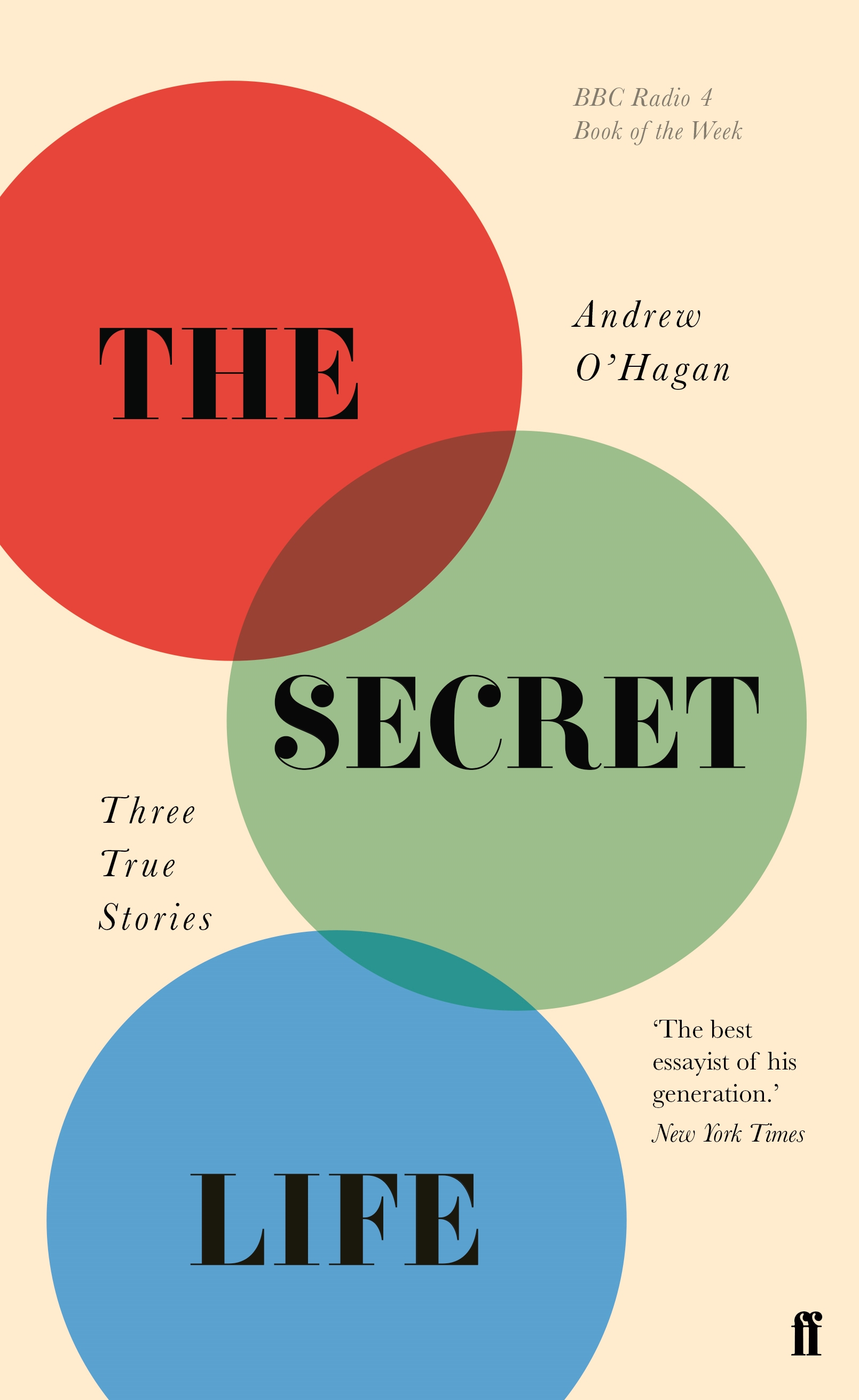 Appearing in some rabid right-wing rag, such a stunt might prompt thousands of words of moralistic invective in, for instance, the London Review of Books. Those denunciations might turn, in a phrase from this book, on "an outrageous defilement of a person's identity". Yet it was the LRB that first published versions of Andrew O'Hagan's trio of reports from "the wild west of the internet". Prima facie, this kind of online soul-robbery makes the odd A-list phone-hack look like a teenage prank. Be careful, though: "The Invention of Ronald Pinn", which recounts O'Hagan's exercise in identity-theft and his trip with resurrected "Ronnie" into "the more criminal parts of the internet", has a playful, tricksy aura. It mixes the Gothic ghost-story with the teasing ploys of Nabokov. Will O'Hagan now admit that he mostly made it up, in the manner of Simon Schama's jeu d'esprit Dead Certainties?
If he did, bravo! If not, and these reports are billed as "three true stories", then O'Hagan's "invasion" of a long-dead person for his own career benefit shames the self-righteous literary culture that lionises him. If he existed, Ronald Pinn came from a deprived area. His relatives, manifestly, had little of the social clout O'Hagan and his chums command. Would the LRB have seized so eagerly on a smart fabrication of a "fake life", with its willing "immersion in wrongdoing and illegality", about an unhappy boy who had OD'd aged 20 in a handsome stucco mansion somewhere near Primrose Hill? Perhaps it's all just fiction. I really do hope so.
Two other sections of The Secret Life deal with the more public faces of the clandestine internet. The book begins with O'Hagan's remorseless, even-tempered take-down of Julian Assange, after his deal to ghost an autobiography with the WikiLeaks founder turned spectacularly sour. Already celebrated, this quietly lethal portrait of a lazy, vainglorious fantasist who "wanted to cover up everything about himself except his fame" not only hammers nails into the coffin of Assange's reputation but buries it far deeper than six feet under. Compared to both Joseph Conrad's Kurtz and Orson Welles's Kane, this "thin-skinned, conspiratorial, untruthful, narcissistic" cult-leader "runs on a high-octane belief in his own rectitude and wisdom".
Almost all bien pensant opinion now thinks that way about Assange. Yet, leaving aside the now-withdrawn rape allegations in Sweden, "Ghosting" also holds up a dark mirror to the mindset of his former champions. By the time O'Hagan stepped on board to ghost the memoir, the skipper of WikiLeaks already looked a dodgy piece of goods. For a writer, that moral ambiguity offered the prospect of a saltier yarn. For all the "paranoia" and "self-regard" he exposes with such relish, O'Hagan still swallows the line that the bulk release of classified documents online represents "a new way of existing in relation to authority". Much is made of the contrast between child-like Assange and his grown-up ghost. Yet you look in vain among the "grown-ups" here for adult debate about the best way to balance democratic scrutiny of the state's covert arm with the need to disrupt the activities of people who like to shred little girls at pop concerts with nails and bolts, or eviscerate pregnant women in bars with carving-knives. Turn this story round, and what the reader sees is a preening parade of over-privileged insiders – the public-school publishers; the celebrity briefs; the Trotskyist toffs; the revolutionary socialites – going into shock as their glamorous, silver-maned show-pony turns into a bucking, foaming runaway. Maybe they should have inspected their pet steed more sceptically beforehand.
O'Hagan's moral compass holds steadier in "The Satoshi Affair". Again based on an abortive deal with a superstar of the transgressive internet, it tells the story of Craig Wright. He is the Australian computer scientist who claims – or almost claims – to be Satoshi Nakamoto, the designer of the Bitcoin system of online value-transfer. This is the piece that most deeply fulfils O'Hagan's promise to deliver "bulletins from the edge of modern selfhood". The ultimate "digividual", the self-cancelling Dr Wright turns out to be Mr Wrong in ways that even he might fail to grasp. Patiently, by way of detailed conversations with Wright, and the financiers and promoters who want to package and sell Bitcoin to the likes of Google or Uber, O'Hagan reveals not just "Satoshi" but his supposed inventor as "an entity made by technology, a myth".
Did Wright really devise Bitcoin, and so via its "blockchain" system of collective validation – a "distributed public ledger" – create a fraud-free alternative finance? Well, he did… and he didn't. It turns out that, as Wright's "proof" of his Bitcoin paternity fades like a switched-off screen, "every version of the truth of this story is untellable". O'Hagan characterises Wright as a sort of "missing person", with an "inner lost boy". He wanders the web, a meme of both truth and falsehood, a presence and an absence, zero and one, like a human – or virtually human – specimen of Schrödinger's Cat. This uncanny inquiry updates the concern with vanishing selves and obliterated lives that has stirred O'Hagan ever since his debut work of non-fiction, The Missing. Its exactitude and excellence also raise, for the critic saddled with digital-era protocols, the vexing question of how to rate a triptych of "non-fiction novellas" that yokes consistently five-star writing with – at least a hint of – one-star ethics.
The Secret Life: three true stories by Andrew O'Hagan (Faber & Faber, £14.99)
Craig Wright wanders the web, a meme of both truth and falsehood, like a virtually human specimen of Schrödinger's Cat
rating
Explore topics
Share this article