Goran Vojnović: The Fig Tree review - falling apart together as Yugoslavia splits |

reviews, news & interviews
Goran Vojnović: The Fig Tree review - falling apart together as Yugoslavia splits
Goran Vojnović: The Fig Tree review - falling apart together as Yugoslavia splits
A moving, gripping novel of family, and national, division
Tuesday, 15 December 2020
Through the hoops of nationalism: Goran Vojnović
Seven years ago, at a literary festival in the Croatian port of Pula, I heard Goran Vojnović talk about the vicious petty nationalism that that had poisoned daily life in the republics of former Yugoslavia.
At that point the splintering of communities, families, even individual selves, by what one of his characters calls the "barbaric shit" of manufactured conflict between neighbours felt to me like a troubling but still-remote problem. Well, here we are in Britain at the close of 2020, ready to drown in a toxic ocean of the same barbaric shit. Time, perhaps, to pay more heed to the many fine writers who have witnessed and chronicled the breakdown of Yugoslavia into a bloodstained patchwork at the hands of manipulative, hate-mongering elites. For their story has become ours.
This third novel by the Slovenian novelist, columnist, director and one-time basketball ace (the sport plays a big role in his work) never foregrounds politics and war. It spans several generations of the same loose-knit clan whose members pass, with their own sharp but limited vision, through the final phase of the Yugoslav federal experiment and into the new age of frontiers and fences. "They've drawn borders through us, through all of us," one of them laments. The Fig Tree reads, for the most part, as a family story that traces the patterns of affection, rivalry and secrecy that bind yet divide the Dizdars and Dordevićes over the decades between the communist dawn of 1945 and the messily fragmented free-market societies of the 2010s. Vojnović refrains from too much period scene-setting or political analysis. Historical events and so-called "ethnic" identities intrude, as in real life, mainly via bureaucratic snarl-ups or running jokes – as when Bosnian and Slovenian kinsfolk trade their usual merrily drunken insults, until a line is crossed and it all goes sour. Yet Vojnović lets us understand how personal and public tensions intertwine. Domestic quarrels echo the not-so-distant rumbles of the conflict someone calls "a war that they all deserved".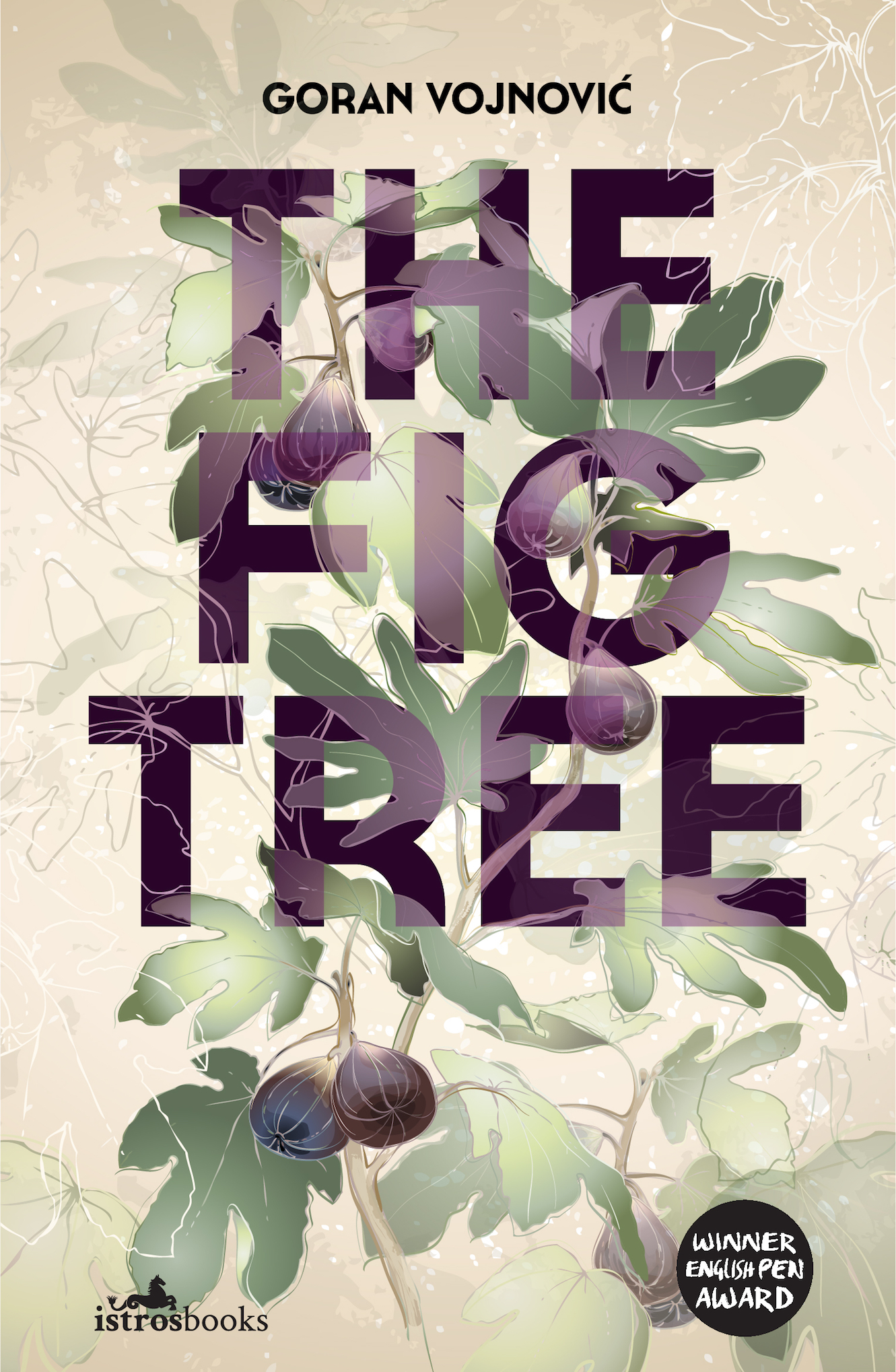 Jadran Dizdar, born in the late 1970s and employed as a basketball expert for a Slovenian gambling site, tells his own story as his fraying marriage to Anya – architect daughter of a Ljubljana bigwig – sends him back to explore his family's fractious past. His people have never quite belonged, never gathered neatly under one flag or another. So the blurry ambiguities of "socialist" Yugoslavia suited them quite well, even if life then consisted of "organised chaos" built on graft and pull, "a vicious cycle of exchanging favours". Grandfather Aleksandar and grandmother Jana, with their beloved Istrian house and its stubbornly rooted (and symbolic) fig tree, embody the mixed destinies that drew Serb, Croat, Slovene and Bosnian into the knot of shared experience that bound many Yugoslavs; Aleksandar has Jewish ancestry, too. And their district was once home to Italians – early post-war victims, in the Istrian peninsula, of the communal cleansing that would later engulf the region. Third-person flashbacks illuminate the outsider's path taken by Aleksandar (who felt "about as communist as he was Serbian"; ie, not much) and by Jadran's errant father, Safet. This moody and volatile Bosnian, who defies the loud and hearty stereotypes, goes missing as war erupts in the early 1990s, his private alienation magnified by the shared insanity around.
Across the generations, Jadran sees cycles of loyalty and betrayal, intimacy and estrangement, repeat. The family's womenfolk – Jana, Anya, his mother Vesna, their forebear Ester, intent only on "survival without humiliation or oppression" – adapt and endure with "chameleon" courage and resourcefulness. The men, in contrast, impulsively break ranks and burn bridges. They become escapees who can never leave the past behind, whether Aleksandar with his sudden flight to take a job in Egypt, or Safet and his bruised retreat into a Bosnian "homeland" that means little to him. Jadran inherits their "deep, boundless hurt" and struggles to transform it into love rather than hatred. He strives to turn the "giant puzzle" of the past into a picture that makes sense, though Anya views it as a paranoid hunt for illusory coherence; "my conspiracy theory". Meanwhile, public conspiracy theories take root. History's background scenery shifts to make gnawing bitterness and grievance not private burdens, but the mainspring of collective life. "Subjugated identities" may fester underground, thinks Aleksandar in his Cairo exile, but cause havoc when they break cover since "everything that's despised and discarded has some sort of special power".
Vojnović writes with a fluency and energy that moves adroitly between tumbling inner monologues and startlingly well-observed set-pieces – whether Safet's haunted return to the Bosnian river of his childhood dreams, or Aleksandar's tender, guilt-ridden care for Jana as she loses her memory in the Istrian hillside house with its grimy rooms and glorious vistas. His changes of scene, period and mood find a superbly skilled advocate in Olivia Hellewell. Her agile, well-paced and thoroughly engaging translation cleverly hints, as well, at the verbal interplay of Slovenian, Serbo-Croatian and Bosnian idioms that mark these characters' differences – and their similarities. This is a story of people who shared so much and yet who quickly drifted so far, so fatally, apart, until only the fig tree was left "resisting the madness which in a matter of years had changed everything, from the landscape to the people". Now, it feels like one that belongs firmly in our own backyard.
The Fig Tree by Goran Vojnović, translated from the Slovene by Olivia Hellewell (Istros Books, £10.99)
Boyd Tonkin has been awarded the 2020 Benson Medal of the Royal Society of Literature
'They've drawn borders through us, through all of us,' one character laments
rating
Explore topics
Share this article