Irvine Welsh: Dead Men's Trousers review - Renton and Begbie make it safely to middle age |

reviews, news & interviews
Irvine Welsh: Dead Men's Trousers review - Renton and Begbie make it safely to middle age
Irvine Welsh: Dead Men's Trousers review - Renton and Begbie make it safely to middle age
Famous Leith junkies still raise a chuckle, but not hell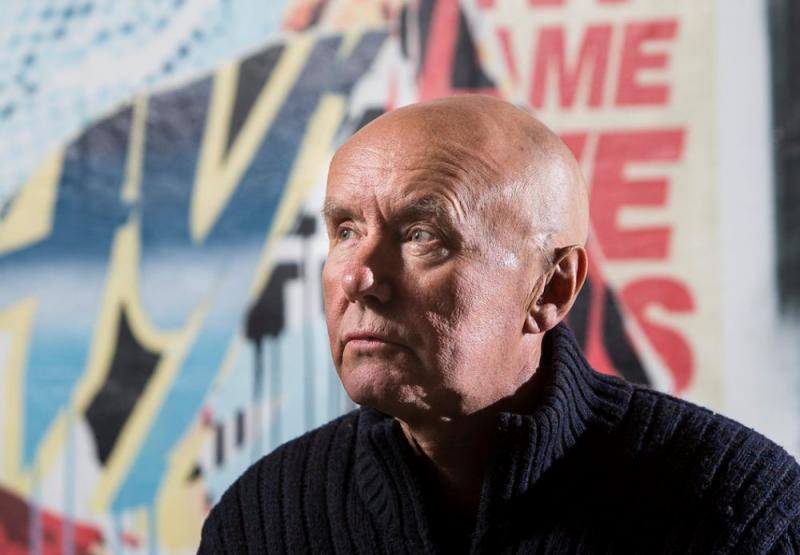 Irvine Welsh: Helping the Trainspotting crew reach their Saga years
When it came out in 1993, Trainspotting was probably the most shocking novel since Lady Chatterley's Lover. It's rumoured to have missed out on a Booker shortlisting because it offended the judges. Certainly, for your reviewer, a Surrey teenager at the time, its savage crackling humour and eye-popping junkie melodrama was the stuff of gleeful fantasy, especially when canonical comic fiction generally meant Jane Austen.
However, a quarter-century on, Dead Men's Trousers is the sixth novel to tell the story of (some of) the principal Trainspotting quartet of Renton, Sick Boy, Spud and Begbie, who are now, we assume, approaching 50. While none of them has exactly picked up the pipe and slippers, can they still be simultaneously funny and poignant? Now in their fifties, the quartet have moved onto bigger things than shooting up and signing on in Leith. But should we care?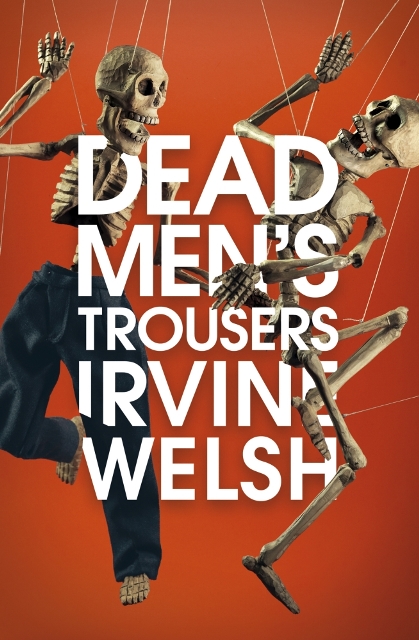 The most recent fictional outing for one of the Trainspotting crew was The Blade Artist (2016), about the improbably rehabilitated Francis Begbie, now a successful sculptor and painter living in California with a wife and children. Like Begbie, Renton has an international jetsetting career, in his case managing DJs, and Sick Boy runs an escort agency. Only Spud struggles on, hand-to-mouth. It's just as well for Welsh's narrative strengths that this lucrative jet-setting has not - without giving anything away - succeeding in reforming these characters totally. Welsh's greatest scenes always involve some kind of excess or grossly breached taboo, blistering set pieces that make readers want to laugh but simultaneously take their breath away in horror.
Yet successful characters offer much less opportunity for such humour. True, tongue is very much in cheek as Welsh toys with the idea that Begbie's artistic career may not be so different from his youthful scams, and Spud's attempts at organ-trafficking also provide rich pickings in the Welsh tradition of comedy-horror. At other times, when Welsh tries to write comedy about, say, Renton's DJ-managing, the attempt to shock just creates a tiresome frat-boy humour, shorn of satirical purpose, better suited to a Seth Rogen film.
He hasn't entirely lost his political edge, but this setting, when three of his main characters are very rich (in two cases undeservedly so) gives him much less to work with. Part four of the novel is set in June 2016, and subtitled "Brexit", but for little apparent reason. Sick Boy's reflection on his declining position on the London housing ladder, the way in which "neoliberal economics have been chasing me out of the city [that] cock-sucks shadowy fifth-home oligarchs from Russia and the Middle East, who deign to show up two weeks in the year to get cunted... " is amusing, but in a novel largely about transatlantic jetsetters who aren't above a spot of being cunted themselves, these arguments can seem like so much grandstanding.
You can always tell the status of a Welsh character by the blondness and waist measurement of his girlfriend
There are other problems. It's still very male-focused, not to say misogynistic. It might be plausible to depict an entirely male friendship group of 1980s junkies, but Renton and Begbie now work in gender-balanced fields, and the women in the novel are almost exclusively trophies, victims, or whores. You can always tell the status of a Welsh character by the blondness and waist measurement of his girlfriend.
For much of the middle section, Dead Men's Trousers is engrossing, its multiple narrators (following the model of Trainspotting) vivid and varied, and its plotting deft and energetic. For the most part, however - unlike Trainspotting - the reader's undergarments are safe. A 25-year fictional career over multiple novels places Begbie and Renton in the unlikely company of such conservative stalwarts of the literary establishment as Bertie Wooster, or Sherlock Holmes, or even (perhaps closest in terms of scabrous humour) Harry Flashman.
For all the sound and fury about "neoliberal Christmas" (the subhead for part one), Renton and Begbie have become a cultural brand, safe and replicable.
Dead Men's Trousers by Irvine Welsh (Jonathan Cape, £16.99)
Women in the novel are almost exclusively trophies, victims, or whores
rating
Share this article