Jung Chang: Big Sister, Little Sister, Red Sister review – China's century in three women's lives
Jung Chang: Big Sister, Little Sister, Red Sister review – China's century in three women's lives
Action-packed group portrait of the 'fairy-tale' sisters who helped shape a nation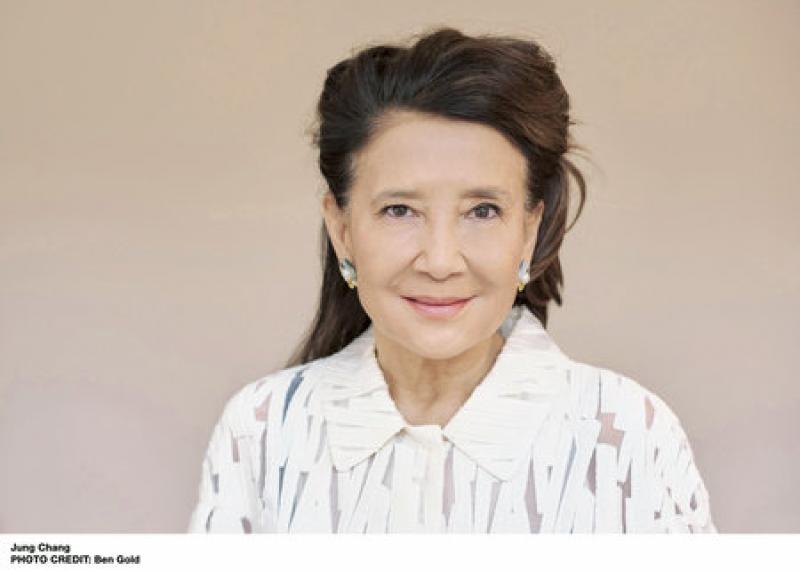 Soong saga: Jung Chang
In 1930, a couple of romantically involved Chinese expats in Berlin – both revolutionaries in their own way – went on a farewell date. One of them, Deng Yan-da, was due to return home to continue his clandestine political work. The pair saw Marlene Dietrich smoulder through The Blue Angel. Two decades later, Deng's former partner, Soong Ching-ling, asked a German friend to send a disc of Marlene singing "Falling in Love Again" to her in China.
She had not forgotten her Berlin affair. What complicated Ching-ling's amorous nostalgia was her current role: as vice-chair of the newly installed Communist government, and formal deputy to Mao Ze-dong. As for Deng Yan-da? The then Chinese leader Chiang Kai-shek had had him murdered in 1931 as he tried to establish a "Third Party", neither Nationalist nor Communist, radical but committed to pluralism. In keeping with his values, Deng had written to a friend from Berlin that Chinese women "are living inside prisons enduring pains unendurable to others. We should be liberating them and helping them."
The siblings who form the subjects of Jung Chang's three-panelled portrait enjoyed privileges and opportunities beyond the dreams of almost all Chinese women. Yet the lingering impression left by this biographical triptych, crowded almost to the point of surfeit with drama, colour and character, is that the Soong sisters of Shanghai remained prisoners of a kind as well. Allied not just by marriage, but by commitment and principle, to the mightiest men and movements of their age, all became powers not so much behind as beside the throne – a high-profile "fairy-tale" trio viewed either as saintly godmothers of change or wicked manipulators who shaped China to their selfish ends. Chang's narrative emphasises their agency, and their authority. One of the sister's political interventions, we are told, "saved her country as well as her husband". However, both as women and as elite actors in a fast-moving history beyond their control, we seem to see them through the bars of a gilded and luxurious cage.
As in her bestselling saga Wild Swans, Chang uses the fate of one family as a prism to illuminate many facets of the modern Chinese past as upheaval succeeds upheaval throughout the 20th-century. Ei-ling Soong (her given name means "Kind Age") was born in 1889; Ching-ling ("Glorious Age") in 1893, and May-ling ("Beautiful Age") in 1898. Their father, businessman and political operator Soong Charlie, had been educated by Methodists in the US and spoke English better than Chinese; he had married Ni Kwei-tseng, a daughter of "China's most illustrious Christian clan". All three studied at Wesleyan University in Georgia. The sisters' slangy, sharp and revealing English-language letters light up this book. Western, Christian and cosmopolitan connections moulded the Soong girls' lives (there were also three brothers). In later life, Ei-ling and May-ling became "virtually New Yorkers" – the city they loved most. As happened with other post-colonial elites across the world, the Soongs came to occupy leading roles in a country about whose everyday life they knew, at first hand, remarkably little.
"Red Sister" Ching-ling married the revolutionary Sun Yat-sen, the so-called "Father of China". In her notably hostile – and carefully documented – portrait, Chang undermines the heroic myth of his role in the early years of the Republic after the Qing Dynasty fell (in 1912). For her, Sun's unscrupulous manoeuvres "unleashed decades of bloody internal strife". Yet his timely alliance with Soviet Russia and protection of the fledgling Communist Party – not to mention Ching-ling's later devotion to its cause – secured Sun's place in the Mao-era pantheon of heroes.
"Big Sister" Ei-ling, "the most brilliant mind in the family" (according to May-ling), grew into a "paragon of self-control", a strong-minded and decisive businesswoman. She married the entrepreneur HH Kung, who would become prime minister and finance minister in the Nationalist governments of Chiang Kai-shek. Chiang – the "consummate schemer" of a Generalissimo who seized power in 1928, fled from Mao's forces to Taiwan in 1949, and died in 1975 – became husband to the charming, mercurial and "tigerishly self-willed" May-ling. While most of "the extended Soong family" flourished at the heart of Chiang's regime, Ching-ling acted as one of Mao's most energetic and resourceful fellow-travellers (her Party membership, however, stayed a secret).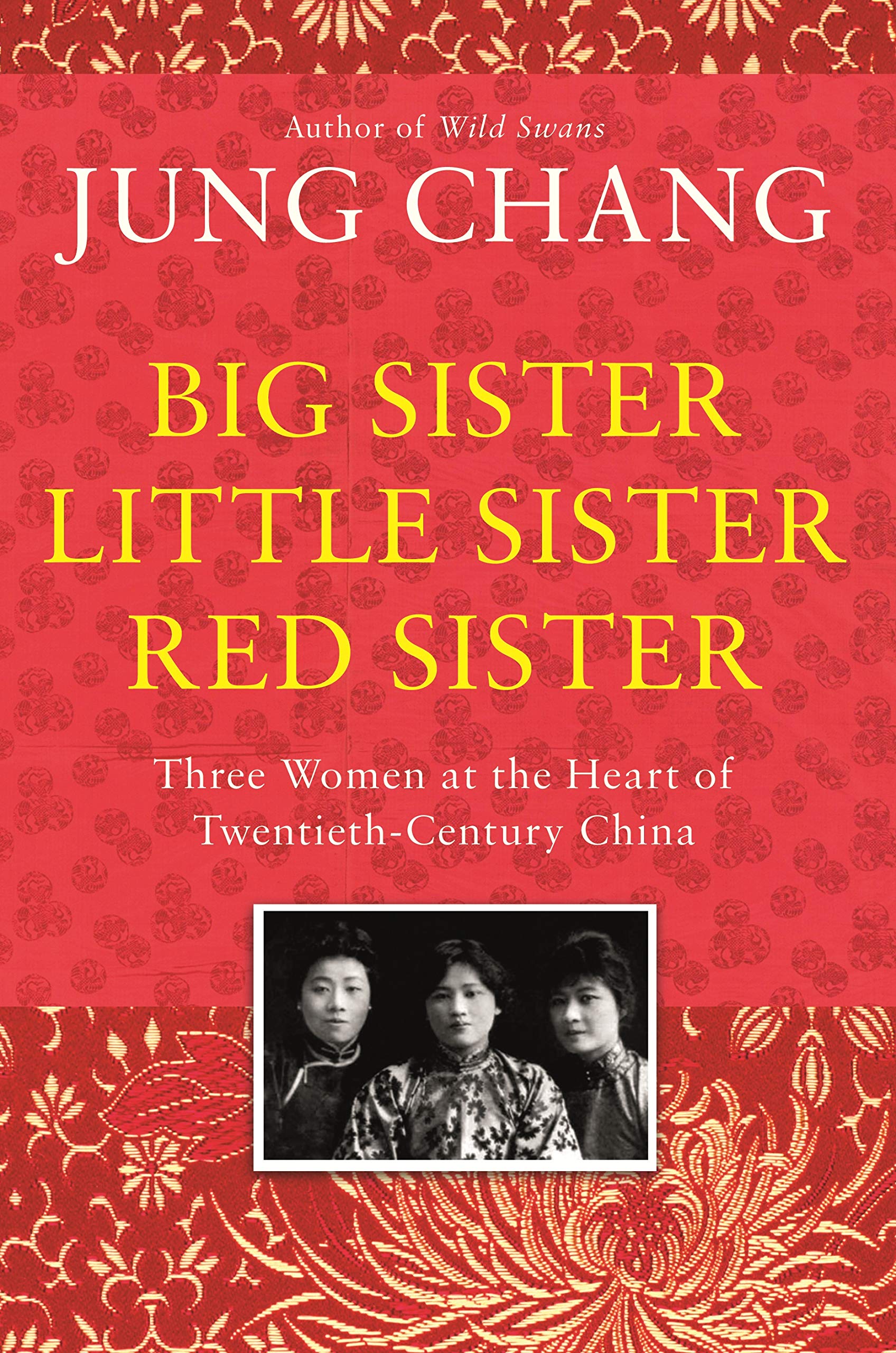 The Soong sisters not only enjoy ringside seats as civil strife and then world war engulf China. Sometimes, they help direct the action themselves: as Chiang trashes the democracy of the early Republic en route to his "unapologetic dictatorship", as the Japanese brutally invade Manchuria and then torment much of China, and as Mao recovers from defeat to begin the Communists' "Long March" to power. Chang's insistence on viewing key events through a family lens can feel strained – as when she almost ascribes Mao's Long March itself to May-ling's efforts to broker the release of Chiang's son Ching-kuo (from his first marriage) out of captivity by a Northern warlord. She makes much of May-ling's and Ching-ling's childlessness as the force behind their respective "mother of the nation" poses.
The Second World War convulses the nation, Mao triumphs in the aftermath, and Big and Little Sisters retreat to Taiwan with Chiang (prior to their long stretches in New York). Chang's pages seethe and roil with incident. It can be hard to keep up. Moreover, for all the fascination of the women's lives, the reader seldom warms to them. The exigencies of survival had, unavoidably, thickened their skins.
The "colossal corruption" of HH Kung and Ei-ling, first in their Shanghai fiefdom and then on Taiwan, led President Harry Truman to denounce the Soong and Kung clans as "all thieves, every damn one of them". May-ling, as the revered "Madame Chiang Kai-shek", turned into a global byword for monarchical extravagance, although Chang underlines her personal kindness. As for Ching-ling, during the war US General Joseph Stilwell had found her "the most simpatico of the three women, and probably the deepest". Later, as Mao's honorary right-hand woman (though deprived of actual power): "Politically, she was priceless" to the Communist regime. Sun Yat-sen's widow, who informally adopted two wayward children, lived on as a "pure decoration" for the Party through the darkest hours of Mao's Great Famine and the Cultural Revolution. She might write private letters "frank with anger and revulsion at the cruelty and atrocities all around"; but, in public, "she did not protest".
Chang's focus on these three extraordinary lives repeats a formula that has served her well. It allows her to stride over a vast, ceaselessly dramatic century of world-shaking events (May-ling addressed the US Congress, "energetically and impressively" in 1995, and, amazingly, only died – aged 105 – in 2003.) Yet her heart, I regularly felt, lay not with these charismatic if armour-plated women but with the lost hopes of liberal democracy in China: with the ideals of Deng Yan-da; with the fragile Republic of the 1920s, its free institutions and "tolerance of dissent"; finally, with the democratic Taiwan built after Chiang Kai-shek and the Soongs had lost their iron grip on the island. The three sisters emerge as divas, as icons, as legends – but not quite as the heroines of this epic tale.
Big Sister, Little Sister, Red Sister: Three Women at the Heart of Twentieth-Century China by Jung Chang (Jonathan Cape, £25)