Karla Suárez: Havana Year Zero review - maths, phones and mysteries in down-at-heel Cuba |

reviews, news & interviews
Karla Suárez: Havana Year Zero review - maths, phones and mysteries in down-at-heel Cuba
Karla Suárez: Havana Year Zero review - maths, phones and mysteries in down-at-heel Cuba
A smart, romantic romp through the island's darkest days
Tuesday, 23 February 2021
Call from the past: Karla Suárez
Havana, 1993. Far away, the fall of the Soviet empire has suddenly stripped Fidel Castro's Cuba of subsidy and protection, while the US blockade strangles options for an economic reboot close to home. State-imposed "austerity" ushers in the "Special Period", when cuts, shortages and even hunger return.
"A butterfly had fluttered its wings on the other side of the Atlantic," as Karla Suárez's narrator – a mathematician – puts it. The chaotic fallout that ensues strikes hard "on this island, in this unstable system". You might expect a
novel
set in Havana during those bleak days to make for a gruelling read. Suárez, a prize-winning Cuban novelist who graduated as an electronic engineer, veers off at an altogether different tangent. She converts the blacked-out, empty-shelved streets of a place that felt "like being in a country at war, but without the bombs" into a twisty maze of plot-rich intrigue: a puzzle quest that Umberto Eco might have saluted. Her characters have an attractive flair for flying in the face of reality. So does this ingenious and entertaining book.
The narrator, who calls herself Julia, is under-employed teaching maths in a technical college, and has broken up with the older lover (and former professor) she dubs Euclid. But at the "bottom of the abyss" of the Special Period, when her homeland has hit "the minimum critical point of a mathematical curve", Julia and her band of friends find an obsession that pushes the graph of their spirits sharply up again. Did the versatile Italian scientist Antonio Meucci, who during the 1840s worked in Havana as technical director of the Teatro Tácon, invent the telephone in their city?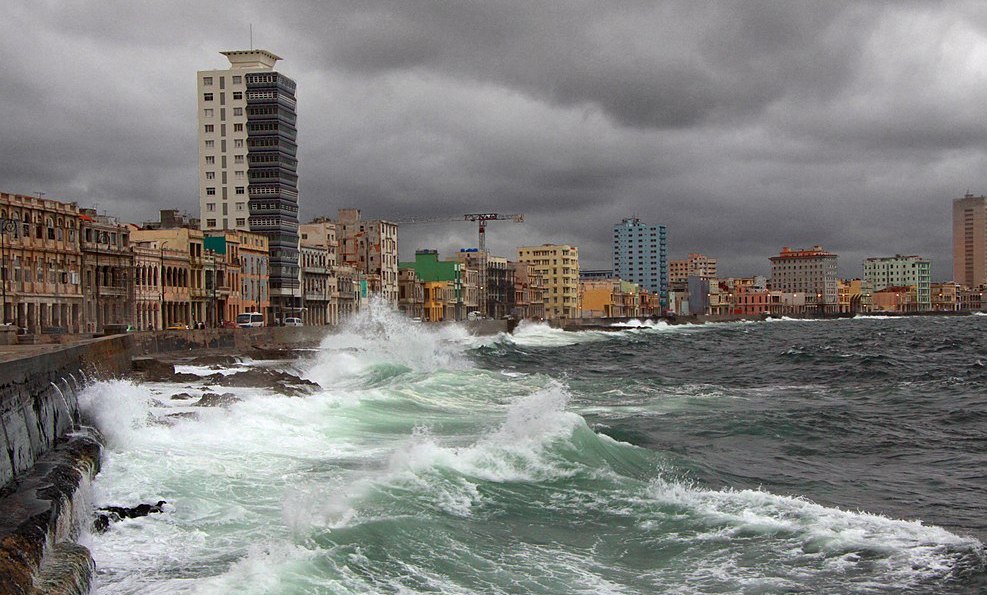 During his Cuban sojourn, the Florence-born Meucci's experiments with electric-shock therapy for rheumatism had accidentally led him to the discovery of a crude form of "speaking telegraph". He went on to refine the technology over the decades after, in 1850, he moved to Staten Island in New York (where a museum still commemorates his work). To confirm down-at-heel and barely-connected Havana as the cradle of the phone ("invented in this city where telephones hardly ever work!") would glorify, and enrich, both investigators and nation. Cue an Eco-ish (and sometimes Hitchcock-like) hunt for a crucial document that contains Meucci's drawings and formulae. If unearthed, it will authenticate his, and the city's, claim to precedence over that Scots-Canadian-American usurper, Alexander Graham Bell. In retrospect, Julia reflects that "I simply needed an objective, something to save me from the emptiness of that year". Meucci's elusive McGuffin of a lost paper fills a time of frugal veggie meals, lingering power cuts, sweaty queues and endless treks through car-less streets with mystery, suspense and bursts of electrically-charged hope.
Who now possesses the tantalising proof of the Italian's breakthrough? Could it be the charismatic, womanising, undependable Euclid himself. Or Julia's alluring new beloved, Ángel by name and seemingly by nature? Or even Leonardo – the intense writer who lives in a cosy, well-appointed garage and needs the precious document in order to finish a career-boosting novel about Meucci and his invention? What does the meddlesome Italian journalist Barbara know, or not know, about the vanished manuscript? Down in Brazil, Euclid's estranged daughter Margarita somehow seems to be pulling everybody's strings. Might she be "the demiurge who had constructed the labyrinth in which we found ourselves?"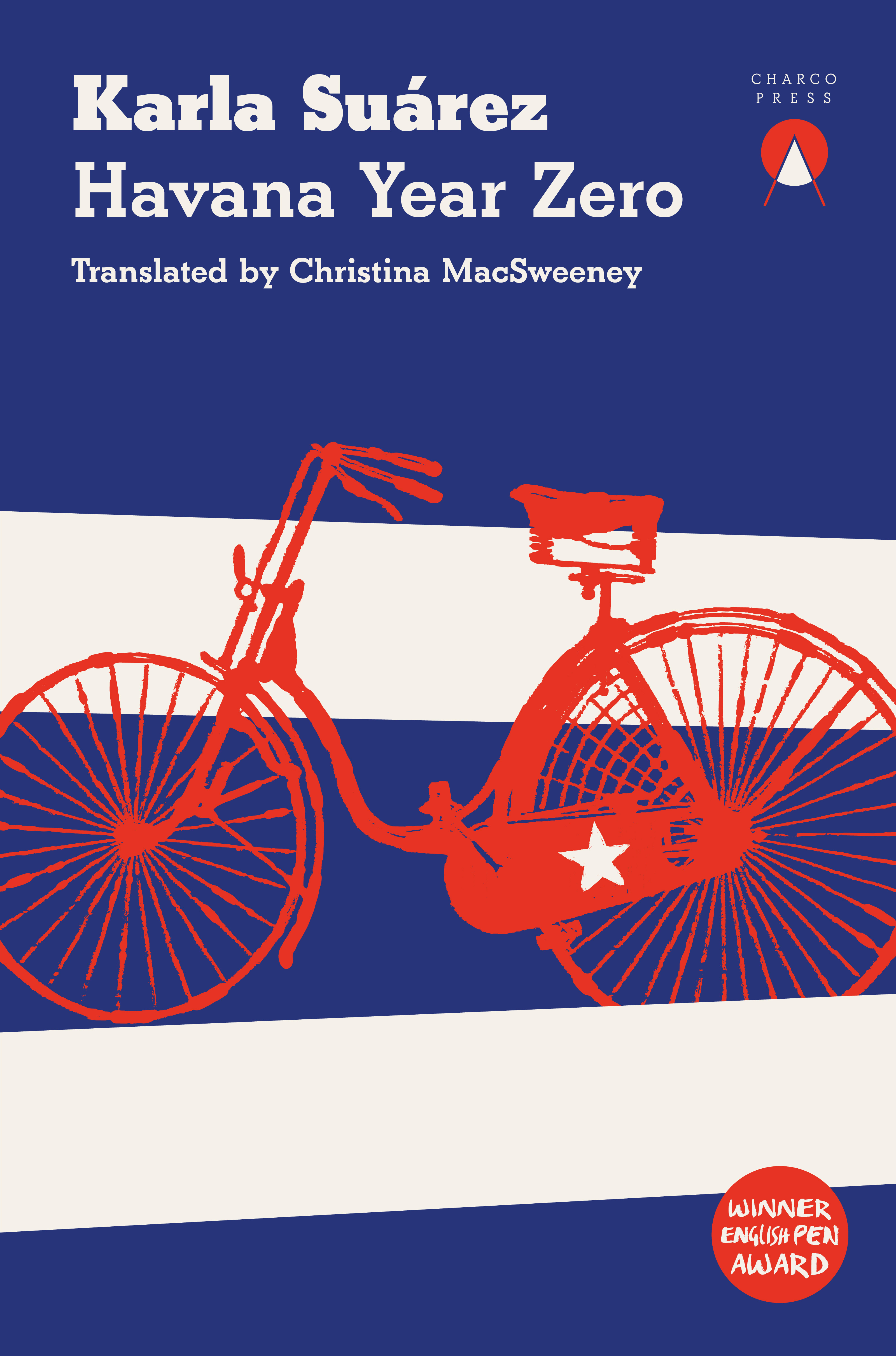 With an exuberant voice, deftly and saltily captured by translator Christina MacSweeney, Julia serves as our spirited, confiding guide along a winding trail towards the truth of Meucci's prototype Cuban telephone. Through her eyes we glimpse Havana at its lowest ebb, a city of iron rations – cabbage looms large – under dim lights in cramped, overcrowded apartments (pictured above: the Malecon in Havana, by Guillaume Baviére). Somehow, Julia's good cheer, infectious vim and erotic optimism never fade – she even has a virtuoso riff on the geometrical properties of male organs she has known. Meanwhile, her mathematical mind restlessly (and cleverly) seeks links between her city's plight and the concepts in her toolbox. Chaos theory, for instance, helps account for the "disorder" of post-Soviet Cuba as its instability pushes the system towards another "point of bifurcation", like that of the revolution in 1959.
Yet Julia's smart conceits – chaos, complexity, fractals and the rest – also occlude the actual history of Cuba in 1993. Suárez spins a sort of consoling fairyland out of "the penury, the lack of choice, the desolation", in a time and place "where the only things that weren't an uphill struggle were a smile, making love and dreaming". She knows just what she's doing, and the plan succeeds – although I'm afraid that my kitsch detectors did begin to bleep as Julia signs off with a bow to "this marvellous country where we go on smiling and making love and dreaming". In the real world of 1994, Havana saw its first large-scale demonstrations against Castro's one-party regime.
Readers will hardly be surprised to learn that the spiralling Meucci trail leads nowhere very much – until a final flourish of revelation, which Suárez nimbly delivers. The inventor's afterlife also has an almost-happy ending, as she tells us. In 2002, the US House of Representatives passed a resolution to recognise the Florentine's status as the telephone's originator (up in Canada, the House of Commons immediately riposted with a vote for Bell). I doubt whether many readers will bother that much about the minutiae of the Meucci-Bell patent lawsuits in the US – or, for that matter, about the missing political terms in Suárez's Cuban equation. Havana Year Zero adds up to a breezy, engaging and cunningly plotted tour of a resilient city, and culture, long practised in the art and science of making something out of nothing. "When the city and everything around you is a shambles," muses Julia, you must build something "that will bring back the taste of the word future to your mouth". Not only Cubans now crave that taste again.
Havana Year Zero by Karla Suárez, translated by Christina MacSweeney (Charco Press, £9.99)