Lucie Elven: The Weak Spot review - a cryptic modern fable |

reviews, news & interviews
Lucie Elven: The Weak Spot review - a cryptic modern fable
Lucie Elven: The Weak Spot review - a cryptic modern fable
This study in manipulation asks what happens when our weaknesses are weaponised
Tuesday, 23 November 2021
Elven: change is a slow and creeping creature that only becomes visible once fully grown
For most of us, fluttering our eyelids to convince a loved one to cook dinner is harmless meddling. Complimenting our boss on their new coat before asking for a promotion is necessary cunning. For the characters in Lucie Elven's debut novel The Weak Spot, however, small moments of manipulation amount to something rather more sinister.
Insecurities, penchants and fears become means of exploitation in a novel that uncovers what it is to have our "weak spot" used against us. Delightfully equivocal and quietly unnerving, the book offers a striking allegory of the power of information in the modern world, and our all-too-human instinct to trust those in positions of authority.
The Weak Spot follows an unnamed young woman as she arrives in a secluded European town to begin an apprenticeship with pharmacist August Malone. Whilst attending to the town's citizens from her countertop, she quickly discovers that the pharmacy is a place of confession for the townspeople: she becomes entrenched in their lives, forced "to play the attention grabbing game… where people were alternating vying for your attention and ignoring you". When Mr Malone decides to run for mayor, she watches as he begins to use those secrets, once told to him in confidence, against them. Distrust and suspicion infect the town until the apprentice begins to question her reality; truth and falsehood can no longer be differentiated.
Much like in her short stories, published in NOON, the London Review of Books and Granta, Elven's prose is sharp yet reads like a heavy dream. The book switches between descriptions of modern medicine and impressions of European antiquity. We are plunged into the intricate lives of the townspeople, without any concrete sense of time or place. This foggy setting plays into the unsettling nature of the book to establish a contemporary story with fable-like charm. The Weak Spot certainly feels didactic, warning of the dangers of human nature like any great fable would.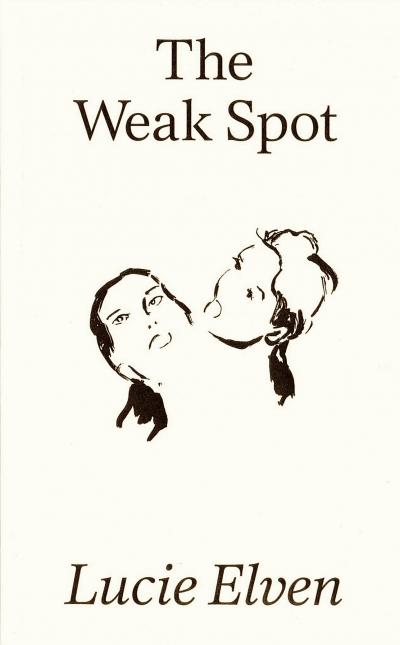 Whilst emulating fables has been popular in modern fiction in recent years, this debut is far removed from the likes of Lanny (2019) by Max Porter or Andrew Michael Hurley's Starve Acre (2019). Instead, Elven writes an atmosphere closer to the style found in An Yu's Braised Pork (2020) or the mysteries of Celia Fremlin, where characters are grounded in reality but remain detached from their experiences; somehow enchantingly ethereal. The Weak Spot toys with our perceptions of reality, much like Mr Malone's stories which, the nameless narrator confesses, "stun me away from life while reminding me of small aspects of it, a sliver at a time".
Elven writes the apprentice's inner monologue with considerable craft: the more we learn about the mysterious goings on in town, the more we lose touch with her character. Initially, she describes her fractured family history and exists independently of community gossip, but slowly she becomes entangled in the persona of her boss, admitting "When I acted like Mr Malone, it gave me a feeling of magical control." His influence seeps into her consciousness so gradually that by the time she realises she is a shell of her former self, it is already too late. We read the subtle unravelling of her selfhood in real time (her character one among many), as Elven underscores the shifting malleability of identity. Appropriately, we never learn the name of the young woman.
The Weak Spot's greatest triumph is showing the gradual process of personal and social change. Elven shows that it is not something that happens overnight – it is a slow and creeping creature that only becomes visible once fully grown. Like any well-crafted mystery, the book begins with an ominous sense of foreboding and culminates in an eventual twist, which seems inevitable, if not obvious. As debuts go, The Weak Spot is so refreshingly elusive, it demands to be read a second time to fully unravel the intricate commentary Elven is making on the many moving parts of our modern world.
Elven's prose is sharp yet reads like a heavy dream
rating
Explore topics
Share this article