Nichola Raihani: The Social Instinct review - the habits of co-operation |

reviews, news & interviews
Nichola Raihani: The Social Instinct review - the habits of co-operation
Nichola Raihani: The Social Instinct review - the habits of co-operation
A book that goes the way of most evolutionary psychology texts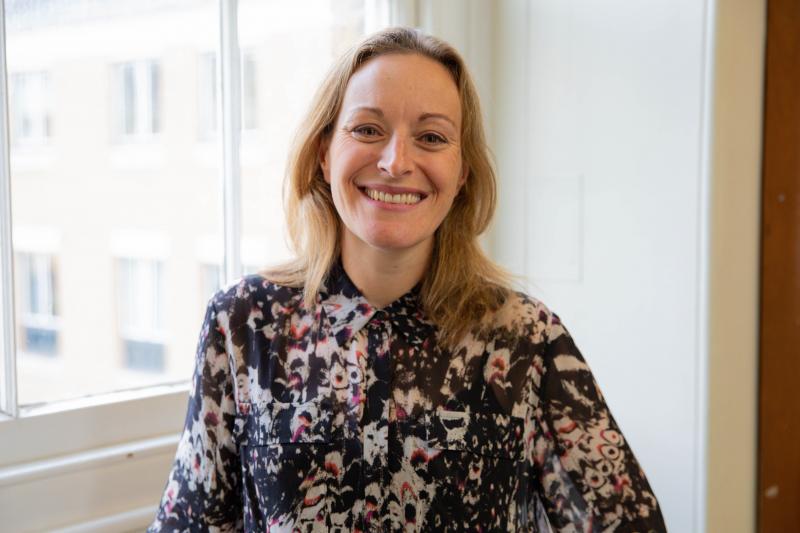 Nichola Raihani is Professor of Evolution and Behaviour at UCL
An army on the move must be as disturbing as it is, on occasion, inspiring. In E.L. Doctorow's startlingly good civil war novel The March, General Sherman's column proceeds inexorably through the southern United States like a giant organism. It appears as "a great segmented body moving in contractions and dilations at a rate of 12 or 15 miles a day, a creature of 100,000 feet. It is tubular in its being and tentacled to the roads and bridges over which it travels.''
The image came repeatedly to mind while reading Nichola Raihani's exploration of how and why organisms co-operate. Some do it so well they become superorganisms, many individuals acting as one. But how does such a community arise, and keep itself together?
As her title hints with its echo of Stephen Pinker's The Language Instinct, Raihani's answers come from evolutionary biology. And she starts at the simplest level. Humans do not take centre stage until halfway through, after a long look at the roots of co-operation between "selfish" genes, in cells, then multicellular organisms, and groups of organisms.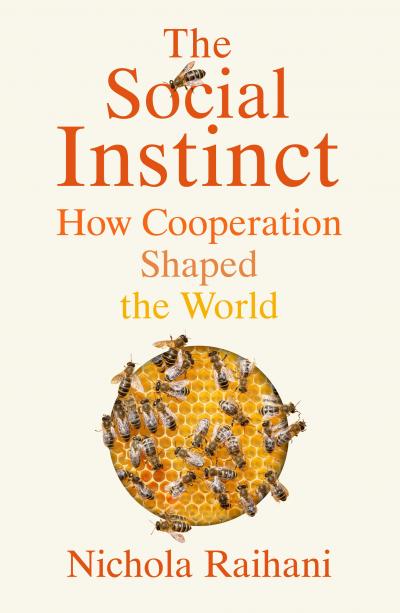 Co-operation is a key feature of the natural world, in contrast to the cartoon view of Darwinian selection as condemning every individual to a life of unrelenting competition – a war of all against all. But it is a complement to competition, not an alternative. She emphasises throughout that co-operation is best explained through the reproductive advantages it brings to groups, individuals and, ultimately, genes. And she stresses that it has victims as well as beneficiaries. It may not supplant competition so much as raise it to a different level. Cancer cells are very good at co-operating with one another, but they don't enhance the organism's lifespan.
Cancer is one of a host of examples, many drawn from her own research, which ranges through organisms as diverse as groups of pied babblers in the Kalahari desert to cleaner fish removing parasites from other species, and even – unbeknown to them – her lab colleagues and their cleaning habits in the communal kitchen.
The explanations of what is going on in each situation are nicely done, and she points the overall narrative skilfully towards what we are really interested in – why humans may co-operate and how to do it better. We learn much along the way about social insects, meercats and naked mole rats, human pregnancy and birth, the menopause and grandmothering, and mating habits. Chimps and gorillas also appear, but not that often – she advocates studying situations that have similar constraints to ones familiar from human life, no matter what the species, rather than following our closer evolutionary cousins. And she shows why this has been scientifically productive.
Such studies can illuminate some of the subtler aspects of maintaining co-operation – how to monitor cheating, or to act when collective action is undermined by free-riders, who decline to contribute to a common goal but still get the benefits. Still, there are aspects of human co-operation that are unique. Forming collaborations on a much larger scale than kinship permits, and more flexibly, she writes, is our species' superpower.
The key difference is that, after acquiring the habit of co-operation, we also learnt how to create institutions that extend its reach. It's a matter of rebalancing incentives, Raihani says. This plays out in unexpected ways. Merchant seamen in the age of sail lived under the lash. The pirates who preyed on them, on the other hand, elected their captains and treated one another pretty equitably.
Being part of a collective sounds congenial but can be coercive. Stay with General Sherman's column and you are victorious. Leave, and you'll risk being shot as a deserter. Organised combat also shows how, like co-operation in other organisms, human collaborations benefit some at others' expense. As Raihani emphasises, they depend on maintaining trust among people who also excel at deceit – and know that everyone else does too.
In this fashion, for all its care in argument, the book's turns into what most considerations of our nature rooted in evolutionary psychology become: a new treatise on original sin. Science, alas, offers a more elaborate description of that condition, but does not point the way to redemption. Raihani closes with some positive remarks about the response to COVID-19, and with hopes for collectively rising to the challenge of climate change through enhanced global co-operation. However, she wisely declines to offer advice on how we do this. That remains largely a matter of faith.
Being part of a collective sounds congenial but can be coercive
rating
Explore topics
Share this article