Nicole Krauss: To Be a Man review - first short-story collection from the award-winning novelist |

reviews, news & interviews
Nicole Krauss: To Be a Man review - first short-story collection from the award-winning novelist
Nicole Krauss: To Be a Man review - first short-story collection from the award-winning novelist
Love, complicity, the burden of the past: ten stories with a wide-ranging focus
Thursday, 19 November 2020
Brooklyn writer Nicole Krauss
Tamar, a character in "The Husband", one of the most appealing, joyful stories in Nicole Krauss's new collection To Be a Man, spends summers with her feisty mother in Tel Aviv, leaving her New York apartment in the care of a house sitter.
When she returns, she has the feeling that she is not really needed by her life in New York, that she's superfluous to it.
Existential questions about place and time, with its "reckless authority", and about Israel and Jewishness as well what it means to be in a relationship, whether as a woman or as a man, recur in To Be a Man, and these ten stories encompass an excitingly wide range of characters, ages (Krauss is very good on teenage girls), tones – often wryly funny - and settings.
Tamar's character has echoes of a woman in Krauss's brilliant fourth novel, Forest Dark, published in 2017 (To Be a Man is her first short-story collection, and the form seems particularly well suited to her style; parts of her novels are like linked short stories themselves) who also feels a kind of superfluousness at home in New York with her children and husband, though a darker, Murakami-esque quality is at play in the novel.
She feels, when she comes in one afternoon, that "I was already there…I knew I was in the house already," and that she exists separately and beyond the body that she's grown up in for 39 years. "Time had sped up, and somehow I, on my way home, had fallen behind." Similarly, in the story "I am Asleep But My Heart Is Awake", a woman is staying in her father's apartment in Tel Aviv a couple of months after his death. She's never visited the place before – she and her father (and father figures are always important in Krauss's work) were close, but always in their New York habitat. Now she wonders why he never invited her to Israel. She's filled with longing as she looks at old photos of him in the desert, "as if I too had been there long ago, or as if part of me goes on being there…"
The burden of the past, as in Krauss's novels, is never far away. In "Zusya on the Roof", another old-fashioned father, Professor Brodman, compares his adult children's insouciance over the filial yoke to his own dutiful sufferings. "On his back he carried his mother, with her blue ankles, and his stooped father, and their parents, too, dead in a trench at the edge of a pine forest." Who might he have been, he wonders, had he not given in to "ancient pressures"?
Ancient pressures sometimes remain only in the imagination. In "To Be A Man", the final story, there's a bracing discussion between a man known as the German boxer and his lover over whether he would have been a Nazi. "It's my weakness for honour and praise," he tells her, "that would have driven me straight into the ranks of the SS," an assertion he later partly retracts – and she agrees that their conversation is impossible, "given that whoever he was now would not have been who he'd have been back then, shaped as he would have been by different forces..."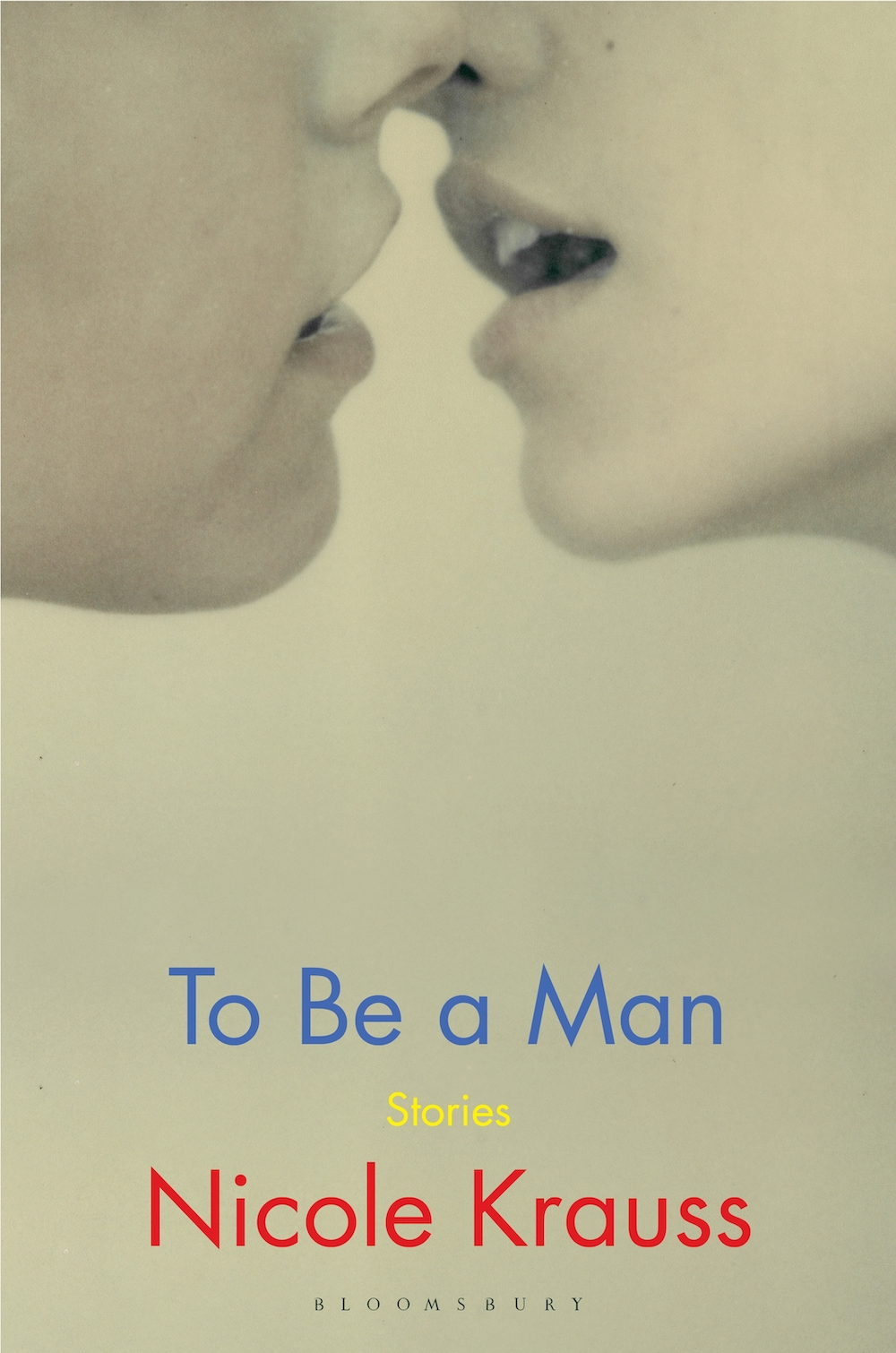 In "Switzerland", a thirteen-year-old girl finds freedom away from the parental atmosphere of anxiety and impending doom – "We were European Jews, even in America, which is to say that catastrophic things had happened, and might happen again" – when her father gets a job in Basel. Because her parents won't countenance the idea of her learning German, "the language of our maternal grandmother, whose entire family had been murdered by the Nazis," she and her brother are sent to school in Geneva, where she boards at a guest-house with two older, wilder teenage girls, one of whom, Soraya, who is from Paris via Tehran, gets involved in an abusive relationship with an older man.
The thrust of the story is not entirely clear and there's something unsatisfying about its open-endedness. Soraya's influence on the narrator is peripheral. But it's the narrator's own daughter who has something about her that reminds her unsettlingly, half a lifetime later, of Soraya's dangerous curiosity in her own power, its reach and limit. There are other stories that are not wholly successful: "Future Emergencies" about wearing gas-masks in New York after 9/11, lacks credibility, and "Amour" set in a dystopian future with Michael Haneke's film as a kind of touch-point, is too mysterious to engage with.
But "End Days" is a beautifully structured, entrancingly real story, where other catastrophic things are happening: Californian wild fires. Noa's secular, fun-loving parents divorce with their customary verve, inviting both their daughters to the ceremony of the get. Noa's mother makes conversation with the fat, slovenly scribe while he writes with a large feather. "She would feel the need to make conversation at a beheading, too."
Afterwards, Noa is left alone in the family house for the summer, working in a florist's and fielding worried calls about the fires that are raging around LA from her archaeologist father in Israel, where he's been excavating Megiddo for twenty years, and her mother in Vienna. But Noa refuses to take shelter with her parents' old friends, the Berkowitzes, and doggedly carries on with her job of delivering flowers for a wedding, checking the fires' progress and losing her virginity to a rabbi's assistant.
"In The Garden", an unusual meditation on complicity, set during the military dictatorship in Argentina, has an incantatory tone. "For twenty-one years I served as personal secretary to Latin America's greatest landscape architect," repeats the narrator, and you're never sure if he's proud of this or not. His arrogant employer tells him that nature is a cruel and conniving affair: the weak are first tormented, then killed, and the strong are nourished by the rot and decay - a fitting metaphor for the great landscape architect's relationship with the generals and their murderous demands. But, says the narrator, "What I never knew was, what is it to acquiesce to the acquiescent?" - one of the many fascinating questions raised by Krauss in this collection.
The short-story form is particularly well suited to Krauss's style
rating
Explore topics
Share this article