Olivia Laing: Funny Weather review - essays on art, framed as antidote |

reviews, news & interviews
Olivia Laing: Funny Weather review - essays on art, framed as antidote
Olivia Laing: Funny Weather review - essays on art, framed as antidote
Laing's art-based essays are compelling, but lack the promised cohesion of their title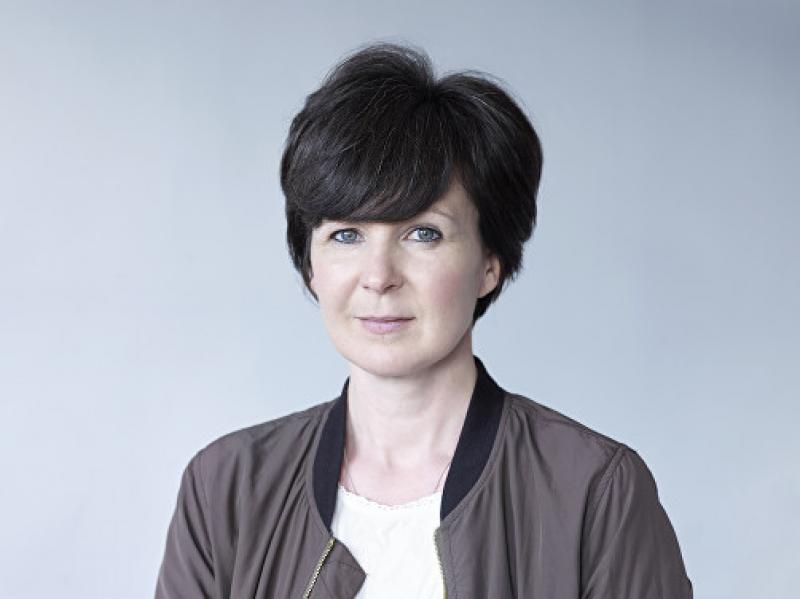 Olivia Laing
Olivia Laing's non-fiction has become well-known for the way it moves by means of allusive shifts, hybridity, and pooling ideas, making a roaming, discursive inspection of one broad primary subject (rivers, alcoholism, loneliness). Her latest book, which brings together essays, columns, interviews, obituaries styled as "Love Letters", and other occasional writings from the past decade, is more declarative in approach.
Following the tendency of any published collection, it seeks to make a statement about Laing as a writer, explaining and defining the shape of her career. In contrast to the loose explorations of previous books, it also makes a direct argument, as both title and foreword indicate, about art and what art is for: "We're so often told that art can't really change anything. But I think it can. It shapes our ethical landscapes; it opens us up to the interior lives of others. It is a training ground for possibility. It makes plain inequalities, and it offers other ways of living."
It's in the definition of shorter-form writing that it allows less room to stray and complicate; such quick-fire assertions, in evidence here and in the frieze columns from which the volume takes in title, turn towards what Brian Dillon terms the "implacable 'is'" of aphorism: its mode as "a machine for defining things" and preference for abstraction over concrete particulars. In her foreword, Laing embeds her opening claims within a model of interpretation that borrows from the late queer theorist Eve Sedgwick: her idea of "reparative" (as opposed to "paranoid") reading. The writings in the volume, Laing suggests, offer hope, "hospitality", "creative rage" and strategies for survival and resistance, and as such are "fundamentally more invested in finding nourishment than identifying poison". Identified as necessary in the peculiar political bewilderment, or "funny weather", of the present, they are an antidote to "the spin cycle of terrified paranoia", a way of "wringing meaning out of … increasingly troubled times". This builds to a belief in what art can mean to us "in an emergency", which has never felt more important than now.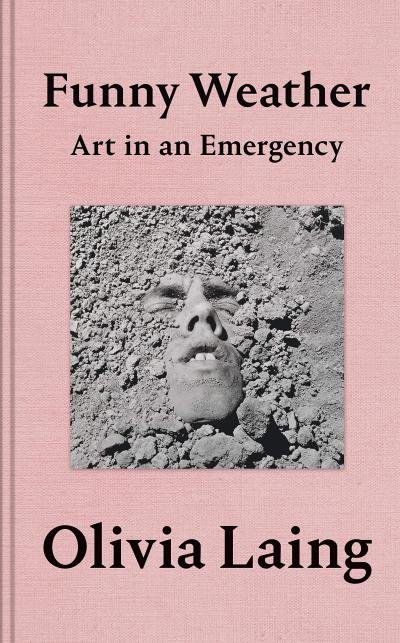 The pieces themselves, most of them portraits in Laing's signature style, are magnetic for their warmth, and the self-strewing ease with which they slip between biography, criticism and memoir. From the evasive suggestiveness of painter Agnes Martin's "rigorous nets", to box-maker Joseph Cornell's "knack of conjuring infinite space from a circumscribed realm", and the "blazing, blatant" testament to possibility that is Derek Jarman's film-making, the section on "Artists' Lives" is a vital encomium of artistic potential and achievement, told generously, with space for playful asides. There's Sargy Mann blow-drying his "soggy, waterlogged eye" at the National Gallery, and Georgia O'Keefe, resourcefully polishing a car with spare sanitary towels with Beck Strand. "This isn't a depressing book," Laing promises, and the writing, particularly on visual art, is springy with her own enthusiasm, darting deftly through its material. Equally, that voice sometimes also moves too quickly, risking glibness within the constraints of the space: "You make an image to communicate what in unsayable in words. You can make an image to go beyond you, to speak when you no longer can." To compare the essays and journalism with the earlier books is to more fully appreciate the rich networks of association that form the uninsistent structure of the longer works.
Where the title begins to jar is in the collection's later sections. Laing's essay "Feral" – an account of the spring that Laing spent living utterly alone, off-grid, in a self-fashioned bender in the Wealden countryside – is provocative on the subject of isolation, but self-avowedly "not concerned with art at all". In the same chapter, "The Abandoned Person's Tale" is likewise distant from the category of art criticism, using the second person to tell the story of a man trapped in Britain's detention system for eleven years; while it might ask to be understood as art, rather than about it, its incongruity, and other moments like it, reinforces our awareness of a narrative being retrospectively imposed. There is, after all, an unavoidable awkwardness that comes from recruiting your past essays to make a case for art "now" that responds to the crises of the past five years. "I'm going as a scout", Laing writes in the foreword, "hunting for resources and ideas", but it's difficult to believe in that present tense.
Reading Funny Weather during lockdown heightens its sense of prescience. "I chose 'Funny Weather' as the title," Laing explains, "because I had a feeling that the political weather, already erratic, was only going to get weirder – though I by no means predicted the particular storms ahead." These are eerie words to read from within the murk of a pandemic. And yet: whatever the comfort of reading these pieces now, and the endorsement that that "now" confers, I'm unconvinced that the book needed, or benefits from, such a tidy framing. Consistently, Laing's essays are urgent, compassionate, enlivening and acutely perceptive, and that's true whether or not we encounter them "in an emergency".