Sebastian Faulks: Snow Country review - insects under a stone |

reviews, news & interviews
Sebastian Faulks: Snow Country review - insects under a stone
Sebastian Faulks: Snow Country review - insects under a stone
Faulks' new novel is incapable of saying anything about humanity as a whole
Monday, 20 September 2021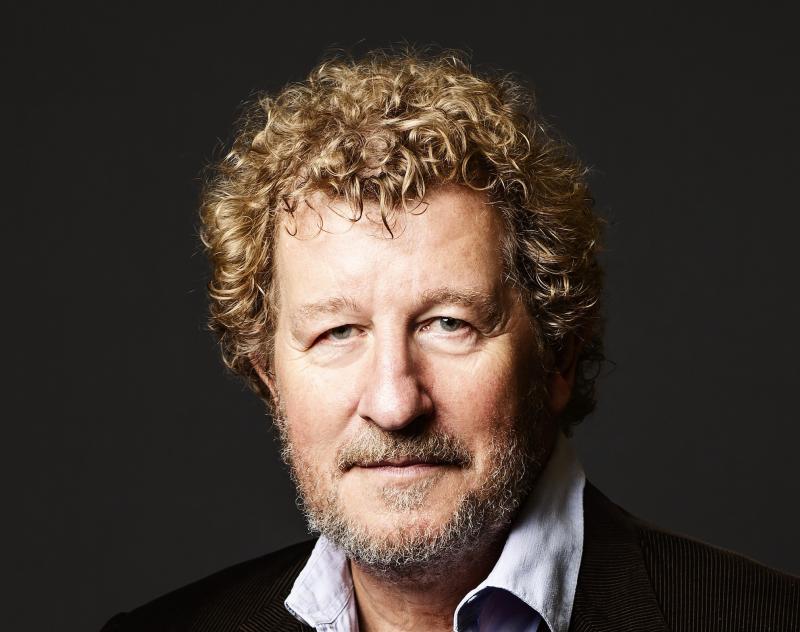 Faulks' Birdsong sold 3 million copies worldwide
Historical fiction – perhaps all fiction – presents its authors with the problem of how to convey contextual information that is external to the plot but necessary to the reader's understanding of it.
Some authors supply an omniscient third-person narrator to plug possible gaps in historical knowledge, as in Virginia Woolf's Orlando (1928), where Orlando sends a letter to "Mr Nicholas Greene of Clifford's Inn" and helpful parentheses explain that "(Nick Greene was a very famous writer at that time)." Others have first-person narrators do the same job as they reflect retrospectively upon their own lives from a future vantage point, such as Tom Crick in Graham Swift's Waterland (1983), who must note the "precise" date ("July, 1943") during which the novel's events took place in order for him to make emotional sense of them 40 years later. In some historical novels, the problem never arises in the first place; if the protagonist is principal secretary to King Henry VIII, the Reformation is bound to come up.
In his new novel, Snow Country, Sebastian Faulks attempts something like a combination of all three of these methods, employing a third-person narrative voice that is closely focalised through the perspective of its male protagonist, Anton Heideck, with occasional departures to those of other characters. Born in Styria in 1887, Anton moves to Vienna in 1906 to study philosophy, then works as a foreign affairs reporter until the outbreak of the First World War, at which point his French girlfriend Delphine Fourmentier (elder sister of Birdsong (1993)'s Isabelle) disappears and he enters the army in despair. When we meet him again in 1927, a grieving Anton has returned to Vienna and re-established himself as a writer of some note. In 1934, an editor commissions him to report on the Schloss Seeblick, the psychiatric clinic outside Vienna which Drs Jacques Rebière and Thomas Midwinter established in the first book of Faulks's "Austrian trilogy", Human Traces (2005). The clinic is now being run by Thomas's psychotherapist daughter Martha, and counts among its employees a local girl named Lena Fontana, whom Anton had paid for sex in 1927.
To begin with, Anton's profession is a smart narrative device, which gives Faulks licence to include extensive historical detail by having political and social issues arise organically in Anton's articles and in conversation with colleagues. For instance, his discovery on a 1913 research trip that the Panama Canal was originally a French project, which had "collapsed" and been taken up by an America "eager to prove something to the world", creates the powerful sense of an old European order on the brink of disintegration. The closer the novel draws to the First World War, however, the less organic Anton's relationship to his own times begins to feel. In the summer of 1914, he leaves Delphine in Vienna and travels to Paris to cover the infamous trial of Henriette Caillaux, and it is only here that he begins to notice that something is afoot in Europe. To his lawyer friend's warning that "everyone expects a war, but they don't want to be the one to declare it," for instance, he scoffs that he will "never think of France as an 'Enemy'". That would be "an absurd way of looking at the world."
But this would not have been an absurd way of looking at the world for any Austrian in 1914, let alone a foreign affairs journalist who reportedly reads the London and Berlin papers every morning. Europe had been split into two increasingly antagonistic power blocs since the 1871 unification of Germany, with Austria and France on firmly opposite sides. It simply does not make sense for Anton to be as shocked as he is at the prospect of a European war. As he would well know, and likely be reporting upon, the Viennese political establishment had been anticipating war with Serbia since the 1908 annexation of Bosnia and Herzegovina, and by 1914 they were confident both of German support and Russian (hence French and British) resistance. This may seem like petty historical quibbling, but Anton's strange geopolitical naivety on the eve of war is symptomatic of a larger problem with Snow Country. While its characters' lives come into contact with history, they never quite feel as though they exist inside of it.
The more scattered historical details Faulks includes, the more Snow Country begins to feel like an I-Spy of early twentieth-century history. In the wake of the 1934 February Uprising, the novel's final chapter opens with a phone call from an editor asking Anton to go to Germany to cover "a political rally due to take place in a medieval town called Nuremberg". This raises several questions. Does neither of these men know the name of the German chancellor? Have they not taken any prior notice of the Nazi rallies that have been held annually since 1923? Have they never heard of Nuremberg before?
Historical touchstones like this puncture the novel's ostensible realism, and serve no function in its plot beyond the grandiose suggestion that this story of a heartbroken man who learns to love again (which Faulks has been rehashing in various guises for decades) is, in fact, of great geohistorical significance. The inclusion of such asides reduces Snow Country's characters to naïve historical stooges in the mold of Forrest Gump, whose function is merely to point at historical signposts then move on without interacting with them. In 1914, for instance, Anton makes passing reference to "a young writer named Marcel Proust", and in the late 1920s Lena thinks to herself that she is "not sure about this German, Karl Marx". This is history as sight-seeing, akin to green-screening Tom Hanks into newsreels of President Kennedy. It leaves the stones of conventional historical assumptions unturned and produces characters who, by definition, lack the ability to affect their environments, since to do so would flutter too many butterflies' wings.
Even the First World War is strangely defanged in this new workSo packed with information is Snow Country's whirlwind tour of almost thirty years of European history that it rarely leave itself room to examine those events' human costs. Its plot collapses beneath the weight of the historical narrative it is designed to support. Even the First World War, which Faulks treats with such sensitivity in Birdsong, is strangely defanged in this new work. Before the story begins in Vienna in 1906, there is a short opening scene set in a battlefield hospital, where a nurse and surgeon are operating on a wounded soldier whose name tag reads "Heideck, A." In search of an embedded piece of shrapnel, the surgeon cuts into Anton's chest, "making an incision round the ribcage, halfway across the back". This physical trauma reappears later, in Lena's bedroom, as a "raised white scar on his back", but the novel never makes good on the promise, implied by its structure, that it will explore the effects of war on Anton's psyche. He returns from war apparently untraumatised – invigorated, in fact, by a new intellectual outlook on his prewar experiences which he spins into a highly lucrative book and which is relayed to the reader through countless didactic paragraphs of free indirect speech.
Even when Anton enters the Schloss Seeblick and begins psychotherapy with Martha, their appointments are largely given over to Anton's pontifications over his banal assessment, in the wake of war, that humans "don't seem very well… evolved." Instead of taking Anton's recourse to such intellectual non-sequiturs to be emotional evasion, as one might expect a psychotherapist to do, Martha is so impressed by their originality that she loses all professional composure and "let[s] her enthusiasm ride over her reserve." Composing herself, she admits bashfully that "I don't normally talk that much." Perhaps it makes sense that nothing in any of these sessions remotely resembles psychotherapy, given the explicit anti-Freudianism of both Human Traces and this sequel. Of course, Faulks is perfectly entitled to this stance, but it is a strange one to take in a novel so explicitly concerned with loss, memory and the lasting effects of trauma. Even after several chapters' worth of therapy sessions, the reader has learnt very little about how Anton feels, only about what he thinks.
The therapy sessions also bring into sharp relief what is perhaps the more fatal flaw in Snow Country, which is that the misogynistic rendering of its female characters means that it is incapable of saying anything about humanity as a whole. This is psychotherapy as pure male fantasy: Martha is immediately drawn to and dazzled by Anton, easily convinced by his every speculation; when he calls himself "ugly" she tells him he is handsome; at the end if their final appointment she "weep[s] into her handkerchief". The same fantasy of female delight in masculine damage drives a scene where Anton pays Lena for sex, which I have no doubt would be laughable to any sex worker. Afterwards, Lena feels "aroused by this polite man with his wound." She tells him that she "enjoyed it" and begs him to come back in the future, assuring him that he "wouldn't have to pay."
The role of Snow Country's women characters, to none of whose inner lives its 351 pages and the 28 years they span offer the slightest access, is to be "a sensation" to men (as Anton describes his relations with sex workers), "unaware of the function they [perform] for [them]". The lack of their development is fittingly encapsulated by those instances where Faulks's narrator likens them to children, of which there are disturbingly many. Delphine is "older and more worldly" than Anton, but also "like a child who in some way now belonged to him"; "like a young girl" she is unable to control her appetite for food, drink or sex, and finds it difficult "to hide it if she [is] bored". Lena's friend Rudolf finds Lena's lack of elementary education "more intriguing than off-putting", refers to her habitually as "Little Girl" and takes her out every Friday to teach her about politics. Lena's mother is "like a child herself." Martha is thirty-six "but still [has a] mixture of authority and youth"; she has the "air of a junior teacher who has unexpectedly been made headmistress".
I thought that it might turn out to be a novel about misogyny. I was mistaken.Snow Country's infantilisation of its female characters is so blatant that it sometimes feels like a clever pastiche of patriarchal narrative conventions. For a while, I thought that it might turn out to be a novel about misogyny. I was mistaken. As the references to women as child-like, credulous and foolish continued and accelerated, I was forced to the less interesting conclusion that it is simply a misogynistic novel. The world it imagines is one in which women are in every way the inferior sex, unable to match men's capacity to think, to feel, or to act. Lena is totally emotionally blank following the death of her mother. Blithely skipping down the road, she muses, "what a waste [her mother's] life appeared now it was over – more like the life of an insect under a stone than of a woman in a free country." Lena's life will be different, she resolves: "she must see Carina's death as a liberation."
But what kind of liberation is this? In the novel's denouement, Anton finally lets go of Delphine and Lena steps in to fill the gap. "What I remember is the white scar on your back," she writes to him out of the blue; "what I want to say is that I am in love with you." By my calculations, Lena is now 22, and her one desire is to hold the now 47 year-old Anton "in [her] arms and stroke the scar on [his] back." In a matter of weeks, the Austrofascist Fatherland Front will make Austria a dictatorship, and cheering crowds will welcome Hitler's Wehrmacht into Vienna four years later. But for now, Lena is "a woman in a free country", who freely desires nothing more than subordination to a man. There will be no Panama Canal for Lena, no conversations with friends about the fate of Europe or monologues to therapists about the evolution of man, just the great Anton Heideck and his scar forever, "[e]ven", she hopes, "after death". As it turns out, Lena is as much an "insect under a stone" as her mother had been: mute and unthinking, she belongs in her place, and, in the grand scheme of the war which is about to unfold, she does not matter at all.
The reason the two world wars changed everything, as Sebastian Faulks clearly believes they did, is that they were universal traumatic events from which no human being could emerge unscathed. Snow Country fails, in the end, even to scratch the surface of the cataclysmic effects they had on humanity, both because of the strict barrier it maintains between "history" and "life", and because it cannot conceive of a woman who is as alive and as human as men. The female protagonist of Ford Madox Ford's A Man Could Stand Up– (1926) calls the First World War a "crack across the table of History". In Snow Country, it shrinks to to a scar across the ribs of one man. The bloodiest conflict in human history finds an easy remedy in the loving embrace and the fertile womb of an obliging woman. What a waste.
The book cannot conceive of a woman who is as alive and as human as men
rating
Explore topics
Share this article