Sunday Book: Jean Hanff Korelitz - The Devil and Webster |

reviews, news & interviews
Sunday Book: Jean Hanff Korelitz - The Devil and Webster
Sunday Book: Jean Hanff Korelitz - The Devil and Webster
Engaging drama about college politics ducks the crucial issues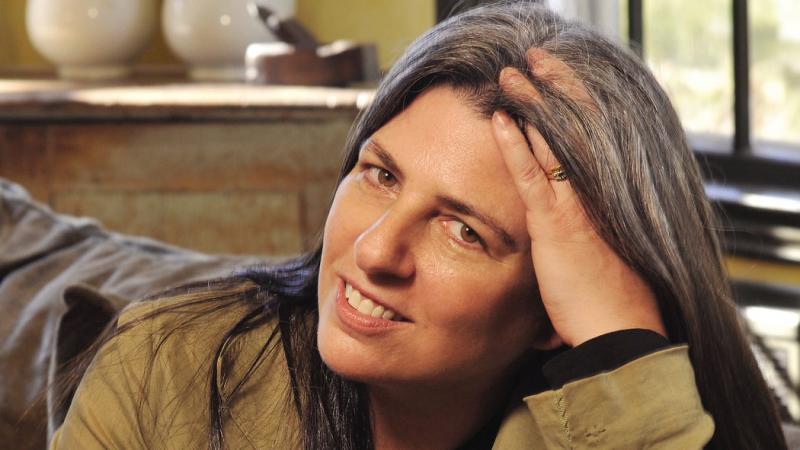 Jean Hanff Korelitz: 'difficult to categorise'
Naomi Roth, president of Webster College, Massachusetts, has come a long way since readers first made her acquaintance in Korelitz's second novel The Sabbathday River (1999). There, Roth was a well-meaning Vista (community service) volunteer striving to improve the lives of a rural community for whom she felt little genuine empathy.
Now, she's the first female president of a highly successful college, once WASPY but now working hard to embrace liberalism. Yet the suspicion lingers that beneath the surface of this openness lie darker instincts that without Roth's good offices would quickly revert to type. And that's before the threat from an entirely modern malignity, militant identity politics, is accounted for.
Korelitz, whose husband, the poet Paul Muldoon, has taught at Princeton for many years, and who has already written about colleges in her 2009 novel Admission, can certainly accumulate detail for verisimilitude. Debates about college politics, both local to Webster and the liberal issues of academic progress that fire Roth's passion, are constructed in massive blocks of free indirect discourse. Substantial tranches of the novel's first act, telling us about, say, Roth's daughter's vegetarianism, and the "maddening algorithm of competitive college admissions in America, circa 2014", read like the bored, wandering mind of a career academic distracted during the finance committee's consideration of other business. It's not until the end of chapter six, more than 100 pages in, that the mood darkens, and the central drama of the novel, a student protest about a popular black professor's denial of tenure, led by a mysteriously charismatic Palestinian student refugee, takes substantial form.
From this point on, the pace picks up considerably, and though eventually it's morally and intellectually unsatisfying, a reader willing to skim the first 100 pages will find the rest of the story, at a narrative level, absorbing and skilfully told. Korelitz tackles the contentious theme of identity politics on campus head on. Yet the opportunity to explore one of the most contentious issues of the moment is squandered by Korelitz's bewildering decision to create protestors who are straight frauds, invalidating all of the topic's subtler arguments. More or less everything both Roth and the liberal leadership of Webster does is vindicated. The other threat to Roth's presidential rule is from an absurd and bitter rump of conservatives, corrupted by corporate wealth, and just as easily disregarded. So while the unfolding of events is, eventually, well told, the conclusion is deeply disappointing.
The novel is suffused with literary references implying a darker, richer moral universe than this tale, ultimately so black and white, is able to sustain. At one point Roth jokes that she is depicted by the protesters as "the Mephistopheles of higher education… I tempt the unsuspecting students of the world with the dream of a progressive university, then I give them Kent State." Yet the devil analogy really works the other way round, if it works at all: it's the identity politics campaign which is revealed to be misleading and destructive. The other allusions scattered about (one of the college residences is called Radclyffe Hall, for example) are equally inconclusive, and the intertextuality feels like window dressing.
Korelitz is difficult to categorise. She began literary life writing legal thrillers, and her skill with denouements remains. Some of the novel's publicity material describes it as a satire, but the threat from Roth's opponents, though ultimately negligible, is sincerely meant, not ironic. Unfortunately, it can seem satirical (as a critique of the identity politics movement) in hindsight because the protestors are so flimsy, but they don't feel this way as Roth is battling through. As a campus novel The Devil and Webster has more in common with the British school of Lodge and Bradbury than, say, Donna Tartt's The Secret History, despite the diabolical allusions. It's best approached as a topical drama, which paints a vivid, if superficial, portrait of the identity campaigns on campus, and wraps it around the engaging but shallow figure of Naomi Roth, initially an interesting character who's saddled with the debilitating flaw (for a fictional creation) of always being right.
The novel's first act... reads like the bored, wandering mind of a career academic distracted during the finance committee's consideration of other business
rating
Explore topics
Share this article