Thomas Harris: Cari Mora review – mayhem in Miami |

reviews, news & interviews
Thomas Harris: Cari Mora review – mayhem in Miami
Thomas Harris: Cari Mora review – mayhem in Miami
Hannibal's creator returns with a mixed bag of horrors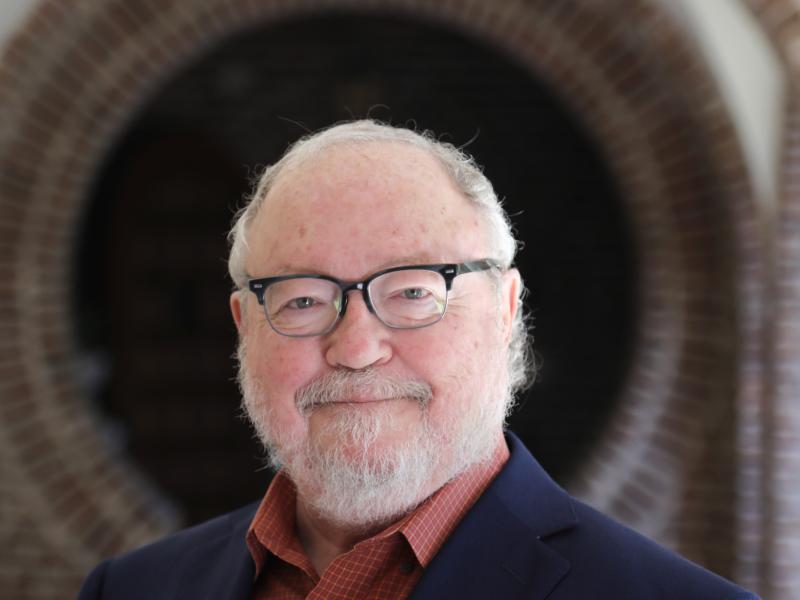 Mall rats and manatees: Thomas Harris
This March, a real-estate office in Miami Beach, Florida, put a parcel of prime seafront land on the market. A vacant estate with plans filed for a luxury mansion, the plot at 5860 North Bay Road cost $15.9 million. It also happens to be the site of a now-demolished pink-washed house owned by drug lord Pablo Escobar until his killing in 1993.
Reputedly, the Colombian cocaine king stashed treasure in secret hidey-holes here, as at his other properties. When the wreckers came in 2016, they found two well-hidden safes – one of them later stolen. All true. On this terrain of bizarre actuality, Thomas Harris has built his first thriller since 1975 not to feature his refined monster of malevolence, Hannibal Lecter. In Harris's fiction, the grand house on the bay still stands, bought by "a series of playboys and fools and... speculators". They pack it with horror-movie props and use it as a set. "The imaginings of mall rats to scare other mall rats," sneers the villain who, in this novel, takes on Hannibal's mantle. Harris, now 78, sent his monster on a hellish journey from Red Dragon through to Hannibal Rising via The Silence of the Lambs and Hannibal. His Lecter quartet sold more than 30 million copies and sometimes touched the literary heights, as well as plunging deep into pits of dread and gore. But can he avoid the sort of bargain-basement shlock that panders to "mall rats" without the gourmet cannibal to raise his game?
The first signs do not augur well. The Escobar-legacy motif has a retro, pre-millennial air about it. As does the old-school Colombian jefe Don Ernesto, pressed linen jacket and all, with his thieves' academy in Barranquilla and a dying henchman who once delivered $25m. in gold bars to Escobar across the Caribbean in Miami. Worse, the principal bad hombre takes the form not of some demonically worthy heir to Lecter but one Hans-Peter Schneider, who was (inevitably) "expelled from medical school on moral grounds". Yucky hairless body? Check! Sinister German accent, although raised (presumably by fugitive Nazis) in Paraguay? Natürlich! Propensity to kidnap young women and sell them on, mutilated to taste, to like-minded plutocratic sadists? Claro! He even hums Bach when about his grisly business and owns a "liquid cremation machine" for those victims who prove unfit for future trade. Our heroine sniffs "a whiff of sulphur" about Hans-Peter. Others might scent, not Hannibal Redux, but a Dr. No-style throwback from the age of early Bond.
Our heroine, though, will keep this ship afloat. Cari – short for Caridad – Mora is a former child soldier, press-ganged by the FARC as juvenile cannon-fodder in Colombia's civil wars. A super-smart survivor, Cari (whose forename and skill-set of course recall FBI agent Clarice Starling) has fled the creepy comrades of the jungle guerrilla camps. In Miami, she looks after empty houses, tries to upgrade her shaky immigration status, cares tenderly for injured seabirds at a rescue centre – and dreams of the "sweet quiet" of her own front door. She's a dab hand at alarm systems and domestic electrics; and she can have a disassembled AK-47 "locked and loaded in forty-five seconds". As Hans-Peter spars bloodily with Don Ernesto over the loot entombed in a tank-like steel vault beneath the waterfront patio at the Escobar mansion, Cari – who yearns for "a steady place to lean for counsel" but can only trust herself – must stay alive while, all around her, bit-part hoodlums meet one gruesome but data-rich fate after another. Did you know that, across the US, the six-teeth-per-inch Sawzall is "gaining in popularity for dismemberments" as "a solid number two – ahead of the chainsaw and behind the machete"?
As a demonic mastermind, Hans-Peter proves a high-camp damp squib. We scarcely care about the lesser pond-life hoods who come to messy ends. The 14-foot saltwater crocodile who chomps her way through one of them has more character and, arguably, better taste than most. "Chihuahuas," learns this armour-plated beauty around the local golf courses, "can be swallowed whole, as can corgis, Lhasa apsos and shih tzus." Harris sketches a promising good cop with a tragic back-story in the shape of Miami detective Terry Robles, but them squanders him on a couple of brief scenes. So a lot rests here on Cari's slender shoulders. Clever and plucky, always a mental step ahead of the meathead thugs, she seldom disappoints – except when Harris parks her offstage. We wait until the final 20 pages, though, for any passages of pulse-boosting suspense.
Much rides, too, on Harris's flavourful prose: tough-guy Hemingway one moment; stat-packed info-dump the next; then veering off into imagery of a Baroque luxuriance, as when young Cari witnesses a paramilitary attack on a Colombian village that leaves the wind "blowing through the strings of a burning piano". Not always macabre, the salsa of his humour lends an extra tang: one hard-of-thinking goon decides, "speaking judiciously", that "Hugh G. Rection", an ex-IRA explosives expert attached to FARC, was "probably an alias". The kids on Cari's street make a cute Nativity scene with model animals: "a goat, a donkey, a sheep and three turtles". Turtles? "'Well, Kmart was out of Wise Men'."
At his best, Harris can transmit a sense of the poetry of everyday life – and especially the natural world – as a reality deeper than the florid, overwrought malice and cruelty of his evil-doers. Cari, with her fragile, ordinary dreams, embodies that reality. After one of several gory shoot-outs, a young assassin chucks her victim's empanada into the bay and "A fish rose to the meat pie. The music from the restaurants came faintly across the water. In the quiet a manatee came up to breathe with its calf." Like wildlife-loving Cari, we're with the manatee.
Cari Mora by Thomas Harris (Heinemann, £20)