Valerie Hansen: The Year 1000 review - the first globe-trotting age |

reviews, news & interviews
Valerie Hansen: The Year 1000 review - the first globe-trotting age
Valerie Hansen: The Year 1000 review - the first globe-trotting age
How trade and faith united – and divided – the world a thousand years ago
12th-century Viking chessmen from the Isle of Lewis: India's gift to the Hebrides
In 1018, the Princess of Chen – a member of the Liao dynasty that ruled northern China – was buried in a treasure-filled tomb in Inner Mongolia. Excavated in the 1980s, her grave contained luxury items sourced in Egypt, Syria, Iran, India, Sumatra – along with prized adornments in carved amber imported from the Baltic shores of Europe, 6500 km away.
It hardly counts as news, perhaps, that the Chinese elites of a thousand years ago stood at the wealthy heart of an international trading and information system that spanned distant continents. "They lived in a globalised world, pure and simple," Valerie Hansen insists. Her book, however, takes a familiar argument much further.
She maintains that, around the year 1000, new trans-oceanic contacts between peoples ensured that "for the first time an object or a message could have travelled across the entire world". Hence her headline claim that, at this time, "globalisation began". Not every reader will accept that banner message or the generously stretched definition of "globalisation" that it sometimes presumes. But Hansen – a professor at Yale University, and previously the author of histories of China and the Silk Road – gathers a wealth of cutting-edge research into a modestly-sized work studded with mind-expanding gems. Of course, most people then still lived within the narrow confines of their farmstead, village or town. But Asian horsemen in relays could cover 300 miles in a day, Viking ships attained speeds of 17 mph, and navigators' knowledge of fast-moving oceanic currents – the "gyres" – might make long-haul journeys surprisingly speedy. Published at a moment when the pandemic shutdown has thrown shadows of doubt over the future of our planetary connectivity, this book shows in fascinating detail how deeply intertwined the cultures of ten centuries ago had become – and how a pushback against early-medieval internationalism had already started.
Lately, as historians have broadened their horizons beyond Europe, so the geopolitical balance has shifted in this kind of panoramic survey. Plenty of studies have restored China – which accounted for perhaps 100 million of the 250-300 million people alive in 1000 – and its broad sphere of influence to the centre of the pre-modern map. Inevitably, Chinese scholarship, industry and commerce tie many points along the "network of global pathways" Hansen (pictured below) follows here. The sea routes that bound the ports of southern China – via Malaya, Indonesia and India – to the Persian Gulf and east Africa had served as the world's busiest superhighways for many centuries before Christopher Columbus sailed that ocean blue in 1492. Several passages in The Year 1000 suggest the staggering scale and complexity of the trade interactions that opened China to the world, and vice versa. A cargo vessel that sunk off Java around 970, for example, carried the "astonishingly large load" of 600,000 export items from the industrial-scale kilns that fired high-quality ceramics for much of the planet. In return, China and its Asian neighbours sucked in massive quantities of aromatics – perfumes, spices, scented woods – from as far afield as the Mediterranean. Posh fragrances preoccupy the dandyish hero of The Tale of Genji, the pioneering novel written in Kyoto by Lady Murasaki around 1000.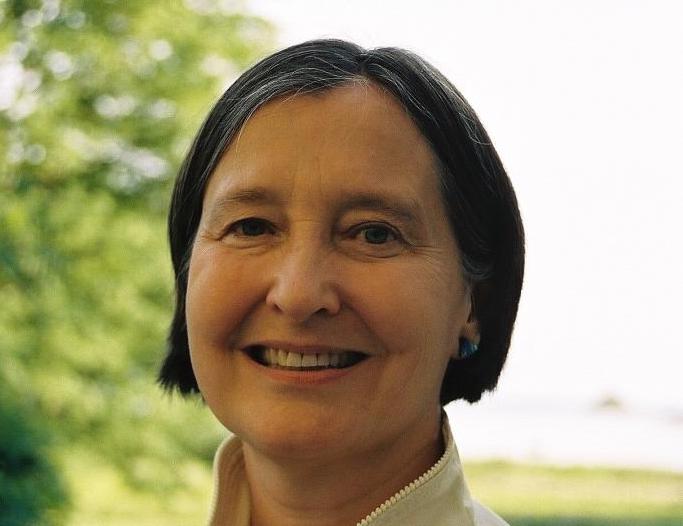 Hansen, however, seeks to demonstrate how regional networks linked to form a potential "global loop". The years around 1000 matter because then, we know, the Norse adventurer Leif Erikson landed in today's Newfoundland. Briefly, this foothold extended the Viking world into North America, with its existing patterns of inter-cultural contact across thousands of miles. Hansen engagingly explains how the idea of a Viking presence in Newfoundland, the "Vinland" of the sagas, turned from fanciful legend into authenticated history. Which makes it odd that she should give so much attention to the much more speculative notion that Norse seafarers also reached the Mayan heartlands of Yucatan, far to the south. The jury's still very much out on the question of whether the "light-skinned, blond-haired victims" depicted in murals at the Mayan site of Chichén Itzá may record some stranded Scandinavians. In a rare foray into alt.history for a Yale professor, Hansen reckons that it "wasn't impossible" for a Viking ship to be caught in Atlantic currents and pulled south towards the Mexican coast. She returns to much safer ground in tracing the "extended network of pathways" that, beyond doubt, linked the scattered peoples of north America, for instance along the Mississippi Valley.
Supported by ample evidence from archaeology and documents, both the length and the strength of the routes that connected people for reasons of trade, faith, migration and diplomacy can still amaze us. The Viking sphere itself arced from today's Canada, in the west, to Turkey and Ukraine in the east. A fine chapter tells how Swedish-origin bands of armed traders in fur and slaves, the "Rus", helped to found the domains that commemorate their name. This section illustrates a key theme of The Year 1000. Longer, firmer trade and travel routes put previously self-sufficient societies in contact with the great "religious blocs" of the age: Islam; Roman and Byzantine Christianity; Buddhism and Hinduism. As rulers chose their camp, the era became a decisive moment for the cultural future of the planet. Thanks to Prince Vladimir of Ukraine, eastern Europe and Russia (as it would become) went, and remains, Orthodox; Islam harvested the Middle and Near East; Buddhism rooted itself across East Asian empires; uniquely, the mysterious Khazar khanate of Central Asia opted for Judaism. This "clustering of conversions" around 1000 still shapes our world. Ominously, the mighty (Muslim) Ghaznavid ruler Mahmud (pictured below) rejected overtures from the (Buddhist) Liao emperor in 1024 on the grounds that "there is no religion that brings us together". Globalism could spread a them-and-us mentality.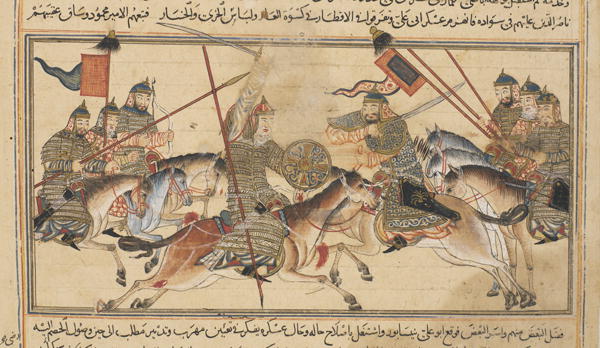 Because of the cultural and economic heft of the Chinese and Muslim heartlands, a sort of Baghdad-to-Beijing (or Cairo-to-Canton) axis sometimes dominates broad-brush accounts of the early-medieval world. Hansen, though, never neglects Africa: she explains how the metal-rich kingdoms of the Niger and nearby sustained trade relations across the Sahara, into Europe, and all points north. Not only worked bronze, gold and salt travelled from sub-Saharan Africa, but slaves; as they did, in huge numbers, from northern and eastern Europe towards the Mediterranean and Middle East. "Slav" even supplies the root of the English word "slave". Hansen notices the melancholy ubiquity of this traffic in humankind across the globalised world at the first millennium. She recognises too that slavery could mean very different states in different places, and that Islamic law, at least, offered "multiple routes to emancipation".
"Globalisation always produces winners and losers", Hansen reminds us, "and it did so in 1000". Xenophobic outbreaks might threaten foreigners from Byzantium to Japan, while she asks – as she describes how Norsemen in North America failed to pick up indigenous people's survival skills – "why is it so difficult to learn from the other side"? On the other hand, if you set aside China's hegemonic role, the continent-crossing pathways of 1000 tended to link partners "more evenly balanced" in resources and technology than they were during the European-led age of exploration after 1500.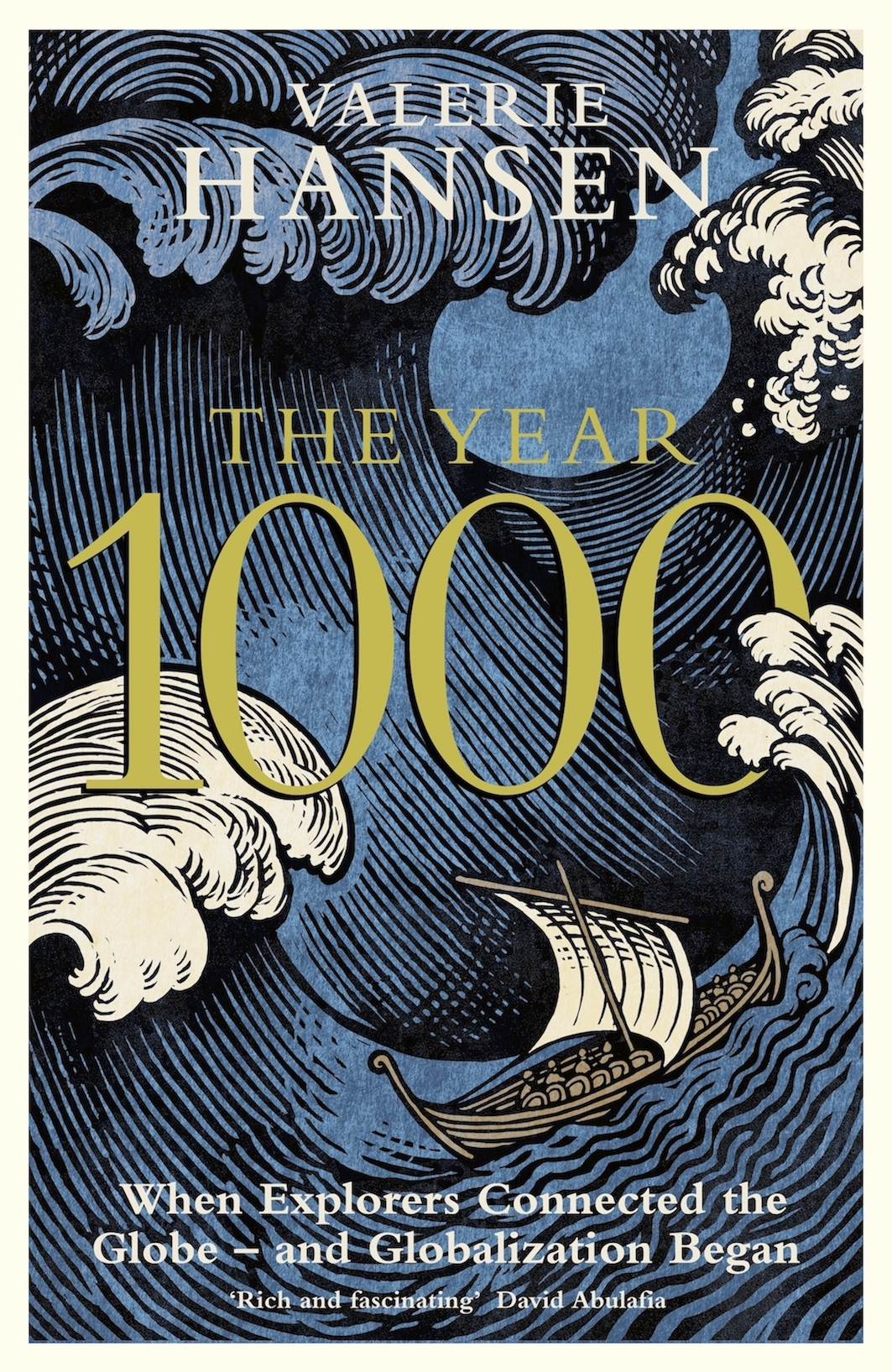 As it spans this slightly more equal, but always perilous, globe, The Year 1000 is breezily written but intensively researched. Hansen, who draws on recent investigations by her own global network of colleagues, may not quite convince you that her first age of "globalisation" ever matched the worldwide density of contact enjoyed today – or rather, in our pre-pandemic yesterday. She does show how goods, people and ideas from far away helped lay the foundations of the world we still inhabit. If you fancy some lockdown chess sessions, for instance, remember that the Indian game – which took root in Europe around 1000 – mutated a little as it moved along those global "pathways". On the Western chessboard, elephants became bishops because "craftsmen mistook the elephants' two tusks for two points on a bishop's mitre hat". The Year 1000 happily abounds with checkmate discoveries of that sort.
The Year 1000: When Explorers Connected the World – and Globalization Began by Valerie Hansen (Viking, £20)