TV Cops and Killers |

reviews, news & interviews
TV Cops and Killers
TV Cops and Killers
We can't get enough of murder most foul, ghoulish and macabre on TV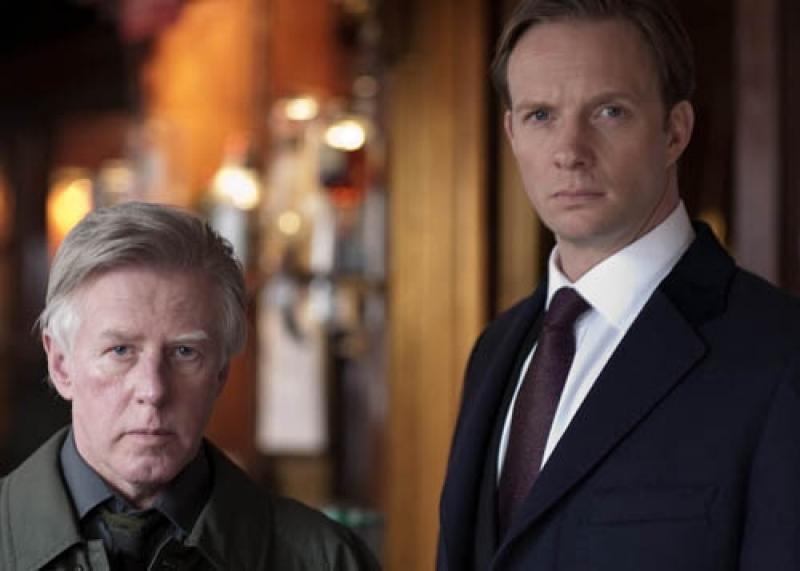 Phil Davis as DS Ray Miles (left) and Rupert Penry-Jones as DI Joseph Chandler in 'Whitechapel'
If you can't play a cop or a mass murderer, steer clear of the acting profession. That would be the logical inference from the swarms of cops'n'killers series cramming the TV schedules.
You'd think we'd have had enough, what with
Luther
, all
the CSI franchises
, and simultaneous home-grown and American versions of
Law & Order
squabbling for attention, but they just keep on coming.
On Sunday night, Sky1 launches its much-trailed new series Thorne, adapted from Mark Billingham's bestselling novels and starring David Morrissey as titular 'tec Tom Thorne. He finds himself on the trail of the killer of several young girls, before it transpires that the perpetrator doesn't want to murder his victims after all. He just wants to leave them in a vegetative state, known as "locked-in syndrome". Sick or what? (Morrissey, right, with Aidan Gillen in Thorne, pictured below)
Then on Monday night, in the slot previously occupied by the corpse-filled DCI Banks: Aftermath, ITV1 step up with a new series of Whitechapel. In last year's series one, posh, fast-track whizz-kid DI Chandler (Rupert Penry-Jones) was in pursuit of a born-again Jack the Ripper, replicating the latter's unspeakable crimes. This time, Chandler is confronted with ghoulish repeats of the Kray twins' maimings and murders from the 1960s, apparently from person(s) taking revenge on those who testified against the twins at the Old Bailey in 1969.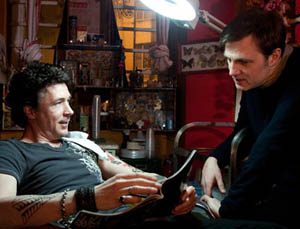 Perhaps ITV is planning to make 9pm on Mondays its family-friendly mass-murder slot, equipping it with crowd-pleasers like Stephen Tompkinson as DCI Banks and now Penry-Jones. They pushed the boat out with a launch event for Whitechapel at the Genesis Cinema in … Whitechapel! In the heart of Kray country, in fact, only yards from the Blind Beggar pub where Ronnie Kray shot George Cornell through the head in 1966. Featuring a fake murder scene in the cinema lobby, complete with police tape and grumpy detectives, the event was attended by Detective Superintendent "Nipper" Read, who put the Krays behind bars, and featured an introductory talk by John Pearson, author of the Kray twins biography The Profession of Violence.
All quite entertaining, but how is it that murder – as macabre, vicious and frequent as possible – has become such a staple of our popular entertainment? Let's hope the effect of these shows is cautionary rather than aspirational. But if nothing else, they're great places to get one-stop hits of high-octane acting. Alongside Penry-Jones in Whitechapel you get Alex Jennings and the great Phil Davis, while clustered around Morrissey in Thorne are Aidan Gillen, Natascha McElhone and Eddie Marsan. Bet the ratings will be good too.