CBSO, McGegan, Symphony Hall Birmingham |

reviews, news & interviews
CBSO, McGegan, Symphony Hall Birmingham
CBSO, McGegan, Symphony Hall Birmingham
Purcell upstages Cole Porter – and on modern instruments, too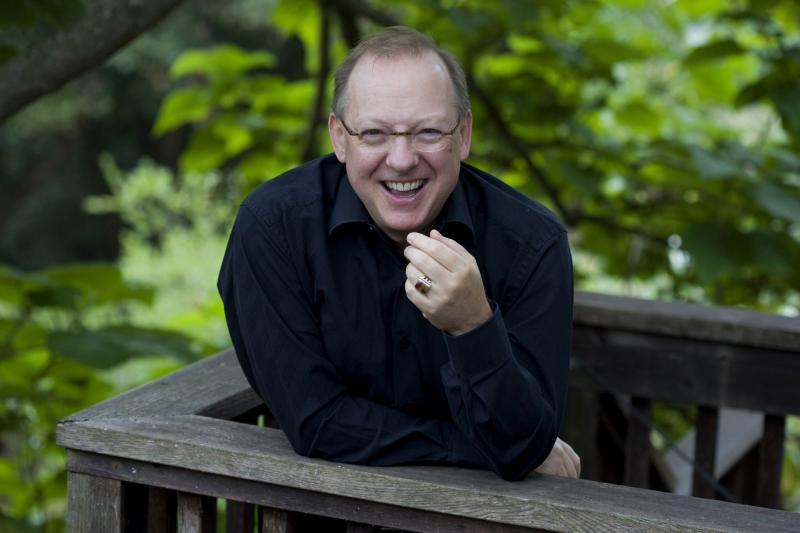 Nicholas McGegan: song and dance man
"Our Shakespeare" is the name of the CBSO's current season. They're making the same point that Ben Elton makes slightly less subtly in Upstart Crow: that Shakespeare was basically a Brummie. And by implication, that four centuries of musical Bardolatory, from Purcell's The Fairy Queen to Verdi's Falstaff, is all on some level Made in Birmingham.
Falstaff
, conducted by Edward Gardner, is coming next month; the usual Shakespearean warhorses (Prokofiev, Walton, Tchaikovsky) have already been despatched. That left tonight's "Seven Ages of Shakespeare", which, like any concert that puts Purcell alongside Cole Porter, Berlioz and Sullivan, felt like a bit of a mopping-up exercise.
Still, if any conductor can make a programme like this fly, it's Nicholas McGegan. His relationship with the CBSO goes back to the Rattle era, and whether it's Handel's Water Music with a full symphony orchestra or a concert performance of Trial by Jury, he somehow makes it work through sheer, sunny force of personality. He opened Nicolai's Merry Wives of Windsor overture with a radiant sweep of sound, drawing the string tone up from the basses with a batonless wave of the hand, then bouncing up and down like he was mounted on springs as the Allegro hurtled away. For all his flair with a dance rhythm, McGegan's instincts feel basically lyrical. If his Nicolai wasn't quite clear-cut enough to sparkle, you couldn't miss the warmth.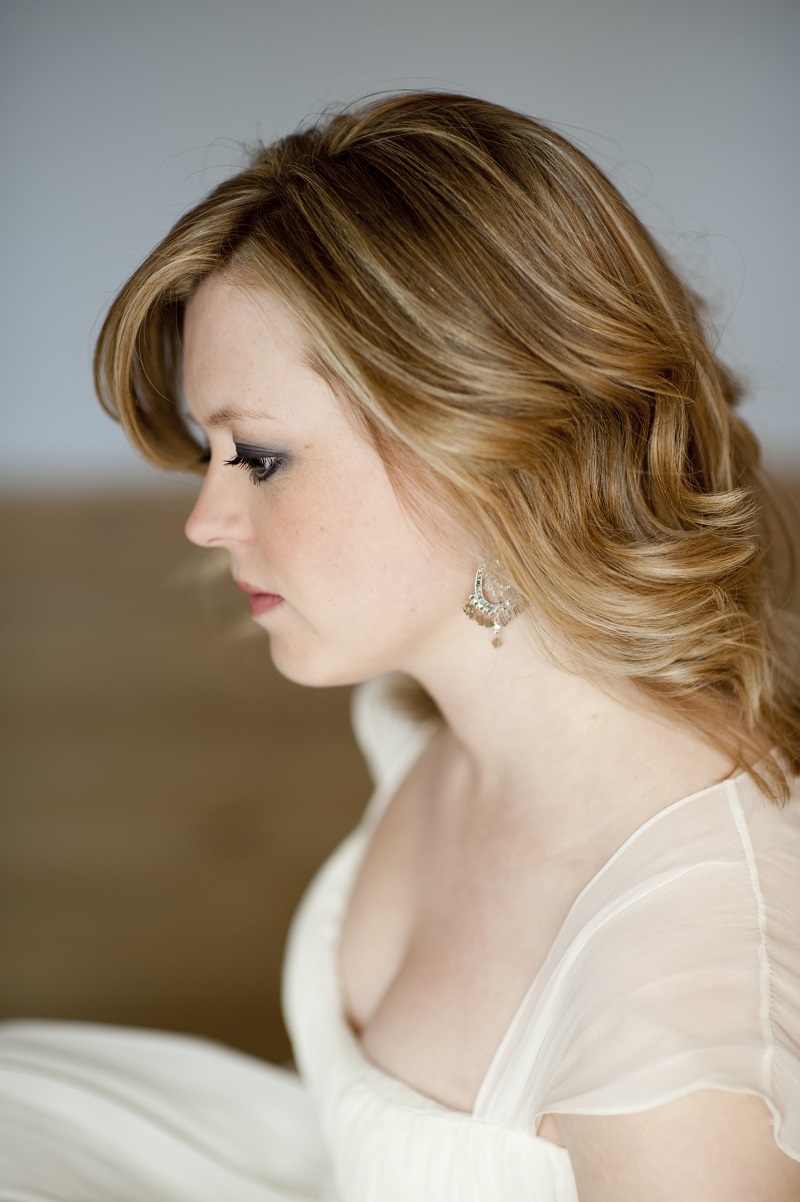 Would that be enough to sustain such a grab-bag of a programme? Sort of. Perhaps the modern ear just isn't used to hearing Arne's Shakespeare settings played by a big modern string section, although the soprano Fflur Wyn (pictured right) made delightfully understated sport with Arne's playful owl calls and "cuckoos". Sullivan's bubbly Merchant of Venice suite was cut down to a mere three movements, and McGegan positively supercharged them – a case, perhaps, of loving this music not wisely but too well. The problems were more serious in a short selection from Kiss Me, Kate. Singers Sandra Piques Eddy and Duncan Rock made a handsome sound, and entered into the spirit of the thing – even waltzing briefly across the stage in Wunderbar. With the full CBSO behind them, the sound was luxurious: yards of satin, glinting with mandolin and celeste. But the lyrics were all but inaudible, at least from where I was sitting. Lose Cole Porter's lyrics, and you kind of lose the point.

The frustrating thing was that McGegan knows this hall. And when he uses that knowledge – as in the shimmering, whispered closing bars of the duet Vous soupirez, madame? from Berlioz's Béatrice et Bénédict – he can hold an audience breathless. What did work – gloriously – was Vaughan Williams's cantata In Windsor Forest, a suite of choral offcuts from his operatic version of The Merry Wives of Windsor, Sir John in Love. McGegan's trump card here was Simon Halsey's CBSO Chorus: bright, clear and alert, they made each phrase dance as well as sing, relishing the Tudor drolleries of the Drinking Song and providing great glowing arcs of sound in the Bridal Chorus. McGegan and the orchestra responded with a huge Sea Symphony swell.

The best came last: effectively the whole of Act IV of The Fairy Queen, with the three soloists plus tenor Andrew Henley taking their season-themed solos with poise and a rich palette of colours, and the full CBSO – yes, all on modern instruments, and with at least 30 players on stage – playing vibrato-free and drawing from Purcell's score a range of shades and textures to match any period-instrument band. McGegan, beaming with enjoyment and looking at times as if he was about to start bodypopping, draped violin lines artlessly over Purcell's melancholy plaints, detonated volleys of trumpets and timpani, and shaped big, dramatic dynamic contrasts. A choir of over 120 in Purcell's lively little refrains? Well, why shouldn't we get to hear music this good sound this magnificent, at least once in a while? It's a celebration, after all. And if this concert proved one thing, it's that genius is infinitely adaptable.
Why shouldn't Purcell sound this magnificent, at least once in a while?
rating
Explore topics
Share this article