Classical CDs Weekly: Beethoven, Britten, Liszt, Vaughan Williams |

reviews, news & interviews
Classical CDs Weekly: Beethoven, Britten, Liszt, Vaughan Williams
Classical CDs Weekly: Beethoven, Britten, Liszt, Vaughan Williams
Anachronistic, enjoyable Beethoven symphonies, incendiary Britten and some exciting Liszt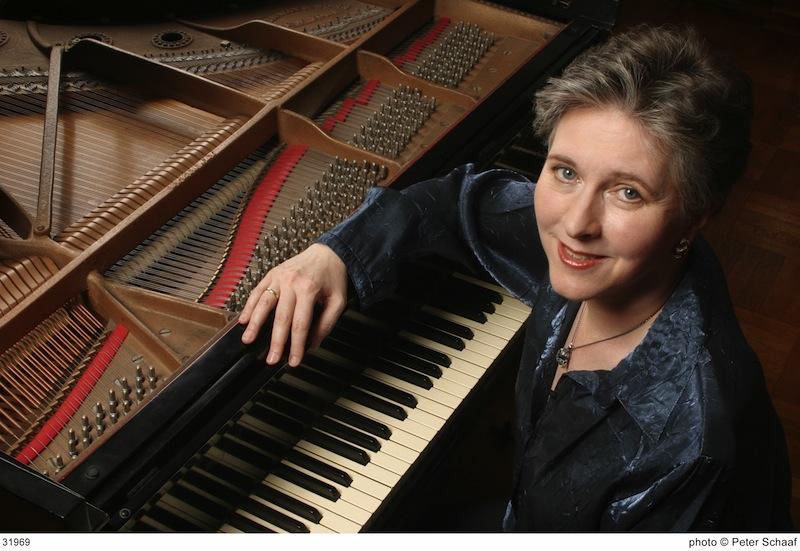 Janina Fialkowska dazzles in Liszt
Beethoven: The Nine Symphonies Vienna Philharmonic/Christian Thielemann (Sony)
Another Beethoven symphony cycle, released hot on the heels of Chailly's Leipzig set. That Decca box earned rapturous praise. I'm not sure that Christian Thielemann's will be quite so warmly received; there's a lot here which will infuriate fans of historically informed performance. Thielemann's approach is defiantly old-school – tempi are expansive and disarmingly flexible, orchestral sonorities are huge, rich and fruity. Once your ears have adjusted, there's an awful lot of music-making here which sounds undeniably magnificent. The brassy opening of the Fifth Symphony's finale suggests that we're entering Valhalla. The horns in the scherzo of the Eroica are ridiculously ripe. Symphony no 8's first movement feels incredibly stately to modern ears, but Thielemann does know how to lift the rhythms to ensure that things don't get stodgy.
Thielemann deserves credit for sticking to his unashamedly interventionist approach; this set can't easily be compared with those by Krivine or van Immerseel. On their own terms, these readings succeed pretty convincingly. The slow introduction to Symphony no 2 has a glorious, elephantine swing which makes the subsequent Allegro con brio erupt with a greater sense of delight than usual. Thielemann's Ninth is an appropriately epic conception. The occasional quirk might infuriate, but rarely detracts from the overall pleasure. Sony's packaging feels deliberately retro – a sumptuous gold-inlaid fabric covered box; the sort of object that might once have been advertised in an upmarket Sunday newspaper supplement. Like Roger Woodward's luxurious Bach set, it's the sort of thing you'll probably want to bequeath to a loved one in your will. The accompanying "Making Of" DVD documentary does give us a glimpse of the few female players in this famously conservative orchestra. Don't be alarmed by Thielemann's disconcerting resemblance to Ed Balls.
Watch Christian Thielemann conduct Beethoven 7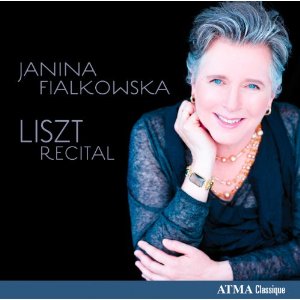 Janina Fialkowska: Liszt Recital (ATMA Classique)
Liszt's solo piano music can be easier to admire than love. He's at his most accessible when arranging or paraphrasing others' work, and the best things in this gloriously recorded recital are the pieces where Chopin, Gounod and Schubert provide the source material. Liszt's take on the Waltz from Gounod's Faust is a superbly OTT transcription, but most effective five minutes in, when the texture thins out and the music slows. Janina Fialkowska's soft trills are effortless, as is the muscular heft she brings to the coda. We get Liszt's paraphrases of six of Chopin's vocal settings of Polish poetry. The simple lyricism of the originals threatens to get lost at times; best are the relatively straight rendition of Chopin's Printemps and an exuberant Bacchanale. Fialkowska's Valse-Caprice no 6 becomes an intoxicating mixture of Schubert's Viennese classicism and Lisztian fireworks, with traces of Schubert surviving the assault.
Fialkowska gives us a rapturous account of the substantial Bénédiction de Dieu dans la solitude. Liszt's erratic melodic gift is operating here at full stretch, the harmonies as sophisticated as the right-hand ornamentation is elaborate. There's not a dud moment in the recital. And this is impressive playing on any account, more so when you read that Fialkowska's career was nearly derailed by a tumour discovered in her arm in 2002. After groundbreaking, successful treatment she resumed playing in 2004 and sounds better than ever. I think I'm now a paid-up Liszt fan.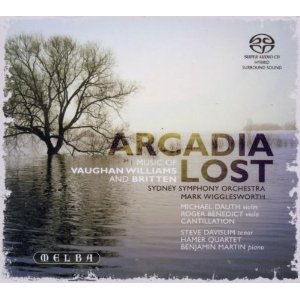 Arcadia Lost: Music of Vaughan Williams and Britten Sydney Symphony Orchestra/ Wigglesworth (Melba)
Vaughan Williams is the more popular name on this unexpectedly brilliant Australian compilation, and one hopes that those tempted by an Antipodean take on The Lark Ascending will stick around for Britten's Sinfonia da Requiem. Wigglesworth's live performance is magnificently imposing, reminding you of what an uncomfortable listen this piece can be. Britten's starting point is the climax of the first movement of Mahler 9, and the music which builds after the trombone pedals grows into something genuinely terrifying; Mahler's ghost is heard again in those major triads fading bleakly into the minor. Britten's slow, lolloping 6/8 sounds so defiantly un-pastoral, un-English. The Sydney principal trumpet excels in the central Dies Irae, and the work's equivocal resolution feels suitably uneasy.
A violinist friend recently described studying Vaughan Williams's The Lark Ascending with her European teacher who, in her words, "just couldn't see the point" of the piece. Accept it as a sweet, slightly soporific 15-minute rumination and the music usually works its magic. This reading is excellent – Michael Dauth's pure-toned violin solo is gorgeous, with Wigglesworth's slimmed-down orchestral support a model of discretion. Flos Campi, composed for solo viola, chorus and orchestra is more surprising; the bolder harmonies and Daphnis-inspired choral writing offer plenty of sensual pleasure. As a bonus there's an eloquent account of the Ravel-influenced song cycle On Wenlock Edge, cleanly sung by tenor Steve Davislim.
It's the sort of thing you'll probably want to bequeath to a loved one in your will
Share this article