Classical CDs Weekly: Catalogue d'Emojis, Tessa Lark, Melody Moore |

reviews, news & interviews
Classical CDs Weekly: Catalogue d'Emojis, Tessa Lark, Melody Moore
Classical CDs Weekly: Catalogue d'Emojis, Tessa Lark, Melody Moore
Emojis given musical substance, plus a pair of recital discs
Saturday, 23 November 2019
Tessa Lark, letting her hair down
Michael Wolters & Paul Norman: Catalogue d'Emojis Cobalt Duo (Birmingham Record Company)
"This piece… that you might have paid good money for, was created in utter desperation." Michael Wolters talks about Catalogue d'Emojis over some mellow guitar noodling during the first Interlude, admitting that his initial idea was "crap." What he co-created he is actually much better than that. Devised with Paul Norman for one of the concerts held to celebrate the opening of the new Royal Birmingham Conservatoire, this Catalogue aims to do for the humble emoji what Messiaen did for bird song. There are eight movements, each based on a different category, and individual emojis function as a score in two sections. Messiaen-style bird sounds are hinted at in "Animals & Nature", and things take a loopier turn in "Food & Drink", Wolters explaining how the different dietary requirements of Cobalt Duo pianists Fumiko Miyachi and Kate Halsall necessitated the creation of vegan music. Which, naturally, is music without the notes B, E or F.
I'm a sucker for this sort of conceptual quirkiness, and Catalogue d'Emojis had me grinning. Miyachi and Halsall's deadpan spoken interjections are entertaining, especially when intoning country names over unrelated triads during the "Flags" movement. And if the speech seems a little too arch, there's an instrumental retread of "Travel & Places" at the close, ten minutes of sonorous, clangorous minimalism. A DVD of a live performance would have been better still, but this is nevertheless a lot of fun. The engineering is impressive, and the booklet contains a compendious list of emojis, handily sorted into groups. It's one of the first releases on an interesting new label – more to be reviewed soon.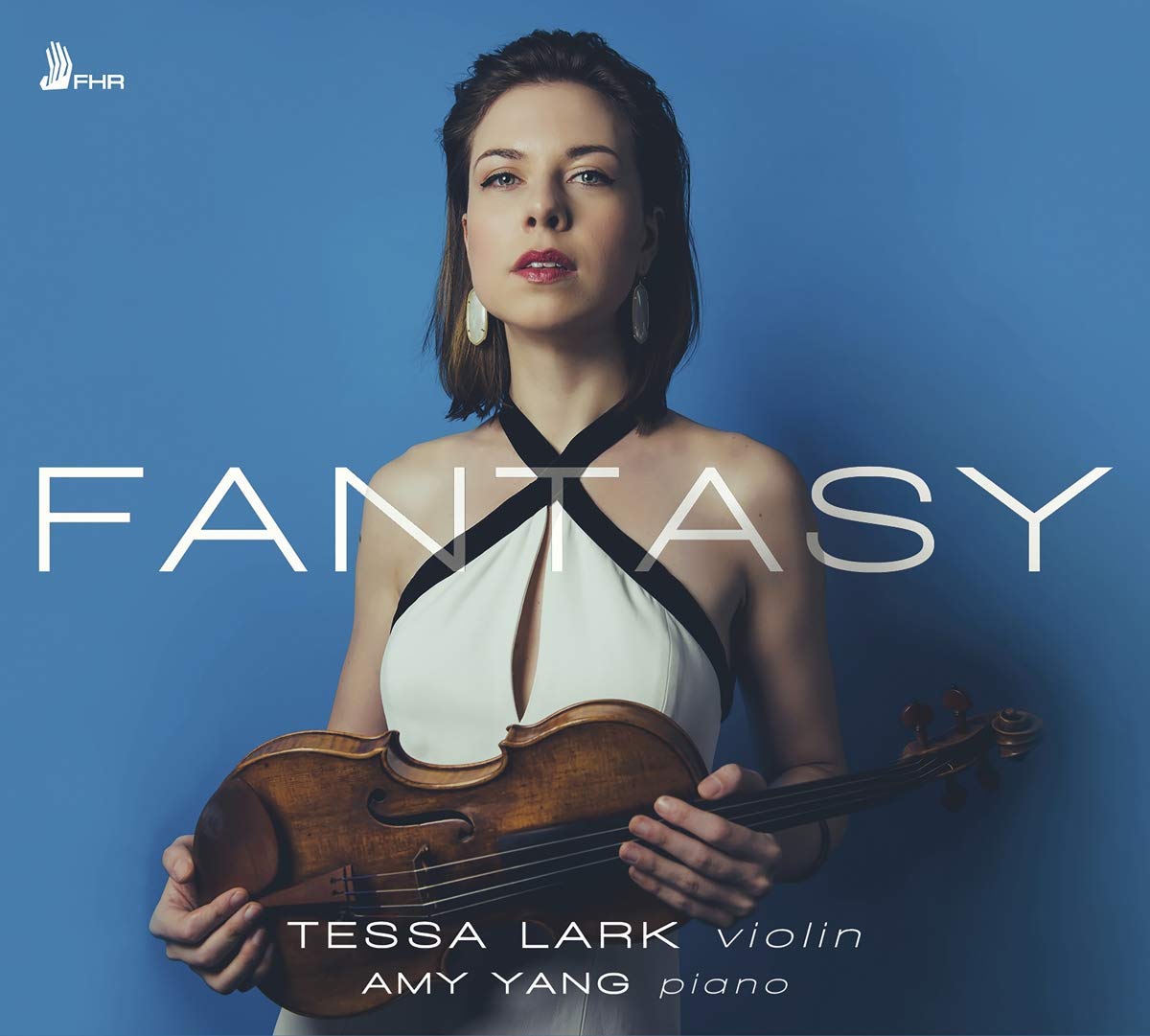 Tessa Lark: Fantasy Tessa Lark (violin), Amy Yang (piano) (First Hand Records)
The brilliance of Bach's solo violin output means that other Baroque composers' efforts don't get enough airplay. Tessa Lark includes three concise Fantasies by Telemann on her debut recital disc, each one a pithy sequence of linked sections. They're highly engaging and melodically rich. Especially the A major one, its six short movements lasting barely five minutes. I found myself bingeing on all three, repeatedly and with no ill effects. Schubert's D934 Fantasie is epic by comparison, a huge 25 minute variation sequence which feels like a sonata in disguise. Lark and pianist Amy Young keep things moving along very sweetly; the bouncy Allegretto section skips along and Schubert's punchy coda delights.
Kreisler's anachronistic Viennese Rhapsodic Fantasietta was written as late as 1948. Lark wisely underplays the schmaltz, giving us plenty of charm without too much sugar. Though not even she can prevent the piece outstaying its welcome. More musically satisfying is Ravel's Tzigane, Lark and Yang generating sparks in the faster passages. As a bonus, the Kentucky-born Lark throws in her own Appalachian Fantasy. Wittily recycling the same Schubert song which crops up in his Fantasie, Lark throws a couple of Appalachian folk tunes into the mix. The technical brilliance is worn lightly, Lark sounding just like a folk fiddler letting her hair down.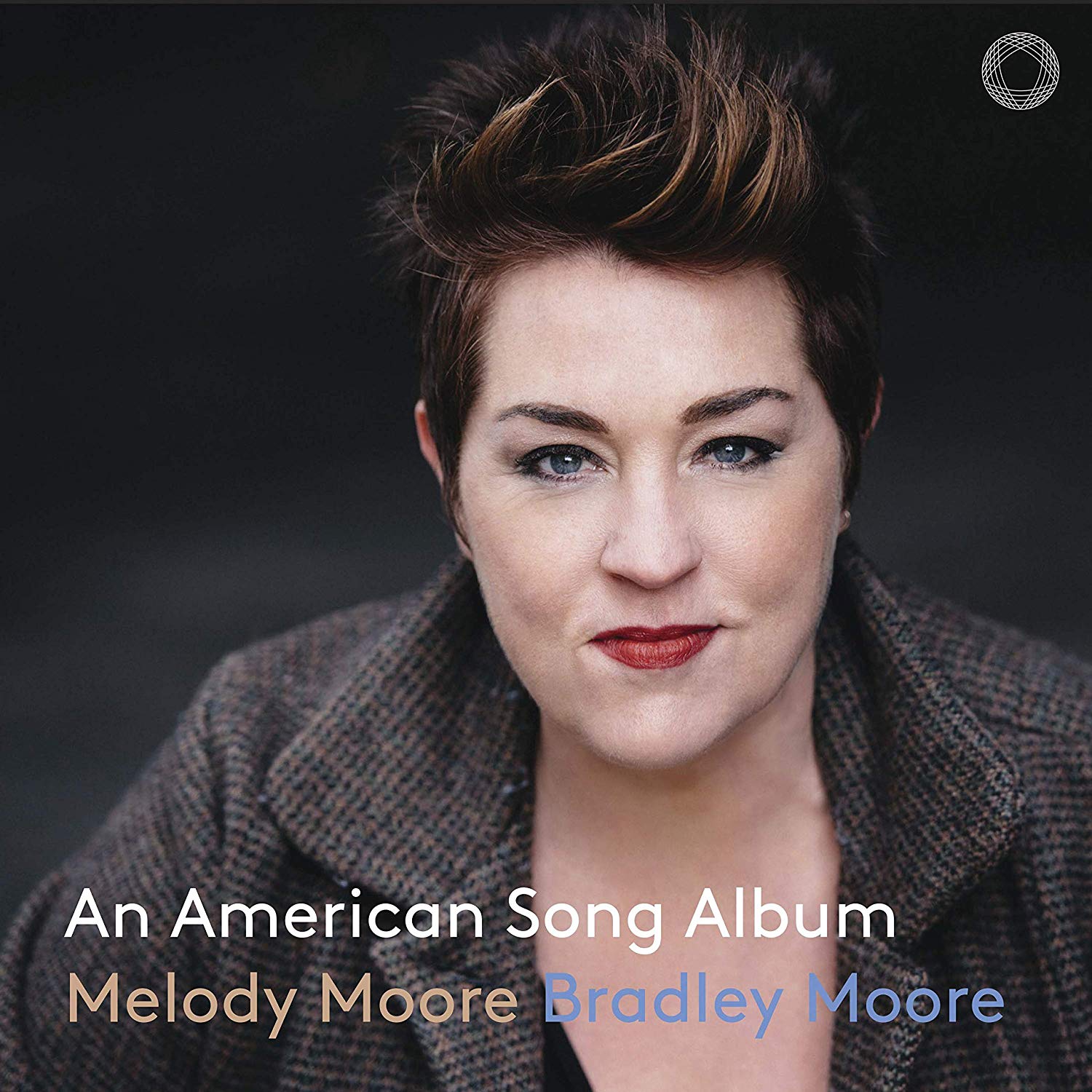 An American Song Album Melody Moore (soprano), Bradley Moore (piano) (Pentatone)
Samuel Barber's Hermit Songs were written in 1953, ten short settings of poems left by Irish monks between the 8th and 13th centuries. Auden translated several of them, including "The Monk and his Cat", an irresistible ode to the joys of pet companionship ("You rejoice when your claws entrap a mouse; I rejoice when my mind fathoms a problem."). There's gravitas and wit aplenty in these little pieces: you'd expect "The Praises of God" to be a weighty, solemn affair but Barber's version skips and dances. Being a hermit can't have been so bad. Soprano Melody Moore catches perfectly the mood of each one, with deft accompaniments from Bradley Moore. He really shines in four posthumously published early songs by Copland, in characteristically romantic outpourings which suggest European art song rather than zingy Americana. Everything else on this generously filled recital disc is by living composers, including the nonagenarian Carlisle Floyd. His The Mystery: Five Songs of Motherhood trace a vivid progression from marriage to childbirth, including plenty of love, pain, exhaustion and ecstasy. Gordon Getty, now in his mid 80s, is represented by an aria from a recent opera and two sets of arrangements. Three Welsh Songs are exquisite, including a lovely take on "All Through the Night", and there's a melting version of "Danny Boy."
More recent are two sets of songs by Jake Heggie. These Strangers includes a brilliant version of Martin Niemöller's alarmingly pertinent "I Did Not Speak Out", and How Well I Knew the Light sets texts by Emily Dickinson. This is a technical as well as an artistic triumph, the balance between singer and pianist near-perfect. Full texts are provided, though Moore sings so clearly that you probably won't need to refer to them.
There's an irresistible ode to the joys of pet ownership
Explore topics
Share this article