Classical CDs Weekly: Debussy, Feldman, Langgaard |

reviews, news & interviews
Classical CDs Weekly: Debussy, Feldman, Langgaard
Classical CDs Weekly: Debussy, Feldman, Langgaard
French piano music, Danish symphonies and extreme minimalism from an American master
Saturday, 09 February 2019
Debussy with an edge from Olga Stezhko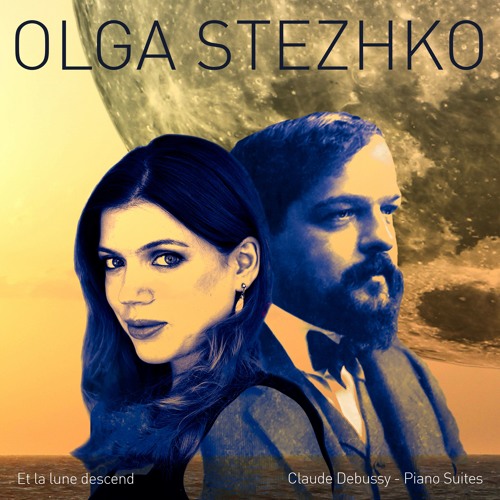 Et la lune descend – piano music by Claude Debussy Olga Stezhko (Palermo Classica)
Olga Stezhko writes in her extended sleeve note of wanting "to look beyond the multifaceted beauty of Debussy's piano pieces and bring out the edge and ambiguity…" There's the danger that this repertoire can be treated as sophisticated chillout music, with production values to match. One thing I really like about this anthology is the recorded sound. Close and on the dry side, it lets us hear everything; this Debussy looks forward far more than back. Try Stezhko's thrilling account of the little "Mouvement" from Book 1 of Images. It's sharp, witty and pungent, anticipating Bartók's percussive dynamism. The six short movements which make up Children's Corner also scrub up brilliantly: you can make sense of the flurries of notes which open "Doctor Gradus ad Parnassum", and "Golliwog's Cakewalk" really bounces, at times suggesting Gershwin. Even overplayed numbers like "Clair de lune" gleam as if freshly polished. It's difficult not to grin. Debussy doesn't often sound this youthful, this extrovert.
Stezhko can do subtlety too; "Cloches à travers les feuilles" is brilliantly controlled, and the aqueous burblings of "Poissons d'or" are startlingly vivid. The disc concludes with the late Six épigraphes antiques, which Stezhko discovered shortly after recording the earlier works. Each piece was inspired by one of the Songs of Bilitis, a collection of Ancient Greek poems rediscovered and translated into French in 1894. Though Bilitis never existed: she was a literary hoax dreamed up by one Pierre Louÿs. No matter. Stezhko's enthusiasm shines through: "Pour remercier la pluie du matin" sounds as if it's being composed on the spot, and her cheeky translation of "Pour que a nuit soit propice" made me giggle. The album was launched late last year with an accompanying beer, which "fuses French and Indonesian flavours echoing the sounds of Gamelan music…". Listening to the disc while drinking the stuff proved to be a multisensory experience to savour. An outstanding Debussy collection with a generous running time.
Morton Feldman: For John Cage Aisha Orazbayeva (violin), Mark Knoop (piano) (All That Dust)
Morton Feldman and John Cage met at a New York performance of Webern's aphoristic Symphony in 1950, the pair's friendship enduring until Feldman's death in 1987. Some of Feldman's late chamber works are inordinately long. For John Cage, written in 1979, lasts 75 minutes in this performance. Trying to describe exactly why and how this music 'works' is near-impossible. Describing it as a formally diffuse extended duet between violin and piano, the pair often on the edge of audibility, will send some folk running for the hills. Repeated hearings bring the work's three-part structure into sharper focus, the transformations and allusions seemingly more recognisable each time.
What's magical about so much of Feldman's music is how he can make the most uncompromising dissonance sound warm and consoling. This slow-paced piece doesn't contain hummable tunes, but it's intensely beautiful at times, Mark Knoop's, soft, bell-like piano chords sharing the space with Aisha Orazbeyava's violin. Near the close, the violin's double stopping almost suggests the presence of a third player. "I tried to bring into my music just very few essential things that I need," said Feldman, and after having overdosed on Rued Langgaard (see below), this disc proved to be a perfect musical decluttering. Nicely engineered, it's one of several new releases on the label All That Dust, each one neatly presented and well annotated.
Rued Langgaard: Symphonies 2 and 6 Vienna Philharmonic/Sakari Oramo (Da Capo)
Carl Nielsen's moderate international fame came to irritate his fellow Dane Rued Langgaard, and late in life he even composed a satirical cantata mocking Nielsen. Nielsen was undoubtedly the better composer, but Langgaard produced some intriguingly off-kilter music. Thomas Dausgaard conducted Music of the Spheres at the Proms a few years ago, and his riveting live recording of the work is still available. Meanwhile, here's Sakari Oramo conducting the Vienna Philharmonic in indecently luxuriant readings of two Langgaard symphonies. Start with 1921's No 6, a sequence of variations based on two iterations of the same theme. What's initially a radiant chunk of string polyphony becomes uneasy and disquieting, the five variations becoming a battle between darkness and light which can't help recalling Nielsen's 4th and 5th symphonies. It's striking how closely Langgaard's dense contrapuntal style echoes Nielsen's at various points. It closes with an astounding, bombastic "Corrosif religieux" garnished with eight trumpets and organ, and it's telling that the composer later described the symphony as a depiction of the struggle between Jesus "and the spiritual forces of evil." Unsettling but addictive, and you can always seek solace in Unnoticed Morning Stars, a rather lovely string miniature that forms the second movement of Langgaard's 14th Symphony.
Longer and more ambitious is "Awakening of Spring", Langgaard's Symphony No 2. Hear it blind and you could mistake long passages of the first movement for a rambling Strauss tone poem. The sheer profusion of ideas is almost exhausting. Still, how marvellous to hear it played by the Vienna Philharmonic. There's some sonorous horn playing in the first movement. The symphony closes with a lush setting for soprano and orchestra of a poem by Emil Ritters-haus. Lovely in parts, but the stranger 6th symphony is the more intriguing piece. As a bonus there's the Tango Jalousie by Langgaard's former colleague Jacob Gade, composed for a 1925 Douglas Fairbanks film. The solo violin flourish at the start is played by Oramo himself.
Langgaard's 6th is unsettling but addictive
Explore topics
Share this article