Classical CDs Weekly: Franck, Holger Falk, Ursula Paludan Monberg |

reviews, news & interviews
Classical CDs Weekly: Franck, Holger Falk, Ursula Paludan Monberg
Classical CDs Weekly: Franck, Holger Falk, Ursula Paludan Monberg
Belgian orchestral music, plus a trip to Venice and a journey into the horn's past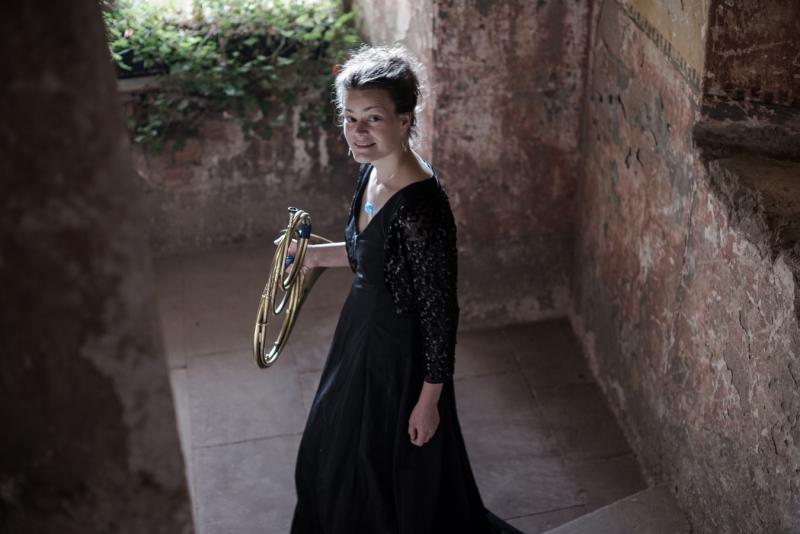 Natural horn virtuoso Ursula Paludan Monberg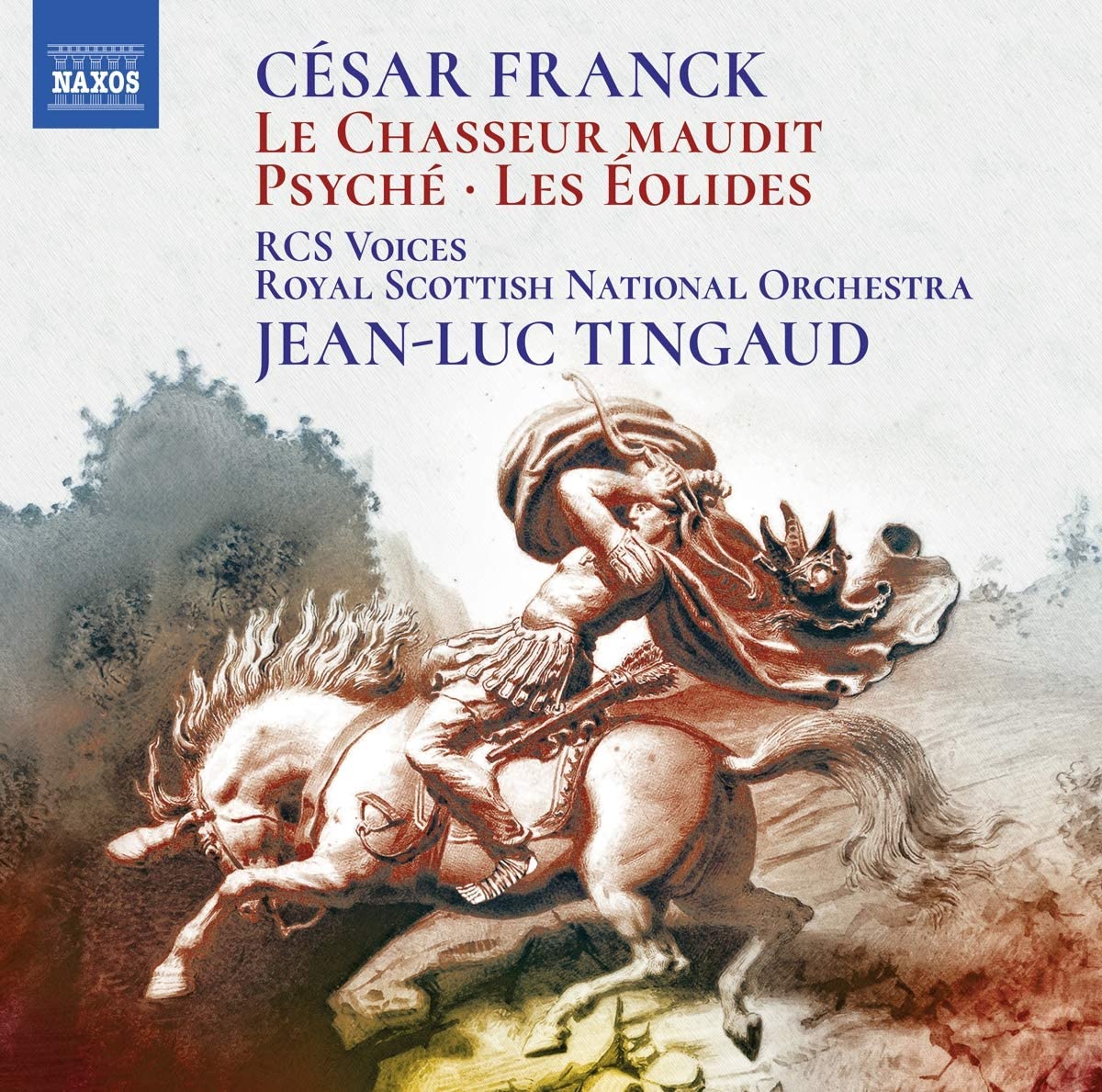 Franck: Psyché, Le Chasseur maudit, Les Éolides RCS Voices, Royal Scottish National Orchestra/Jean-Luc Tingaud (Naxos)
Franck by Franck: Symphony in D Minor, Ce qu'on entend sur la montagne Orchestre Philharmonique de Radio France/Mikko Franck (Alpha Classics)
You bemoan the lack of decent modern recordings of César Franck's orchestral music, and then these two discs appear in succession. Rather than choose between them, I'll to cover both. A few seconds' exposure to Franck's Le Chasseur maudit should have you wondering why this punchy short work isn't a repertoire standard. Jean-Luc Tingaud's Royal Scottish National Orchestra are on superb form; horns, cellos and bells excelling in the slow introduction, the cursed huntsman's illicit jaunt a dark and thrilling ride. Berlioz and Wagner are the obvious influences, and anyone who's dismissed Franck as a purveyor of stodgy organ music should urgently reconsider; this short work is brilliantly orchestrated and full of life. Don't go hunting on Sundays, folks – it'll end in tears. Psyché is marvellous too, a large scale symphonic poem for chorus and orchestra, dripping with a sensuality which later embarrassed the composer. The much shorter Les Éolides is another treat, again beautifully played. The RSNO can excel in French music; you're reminded of the superb Debussy and Roussel recorded during Stéphane Denève's tenure.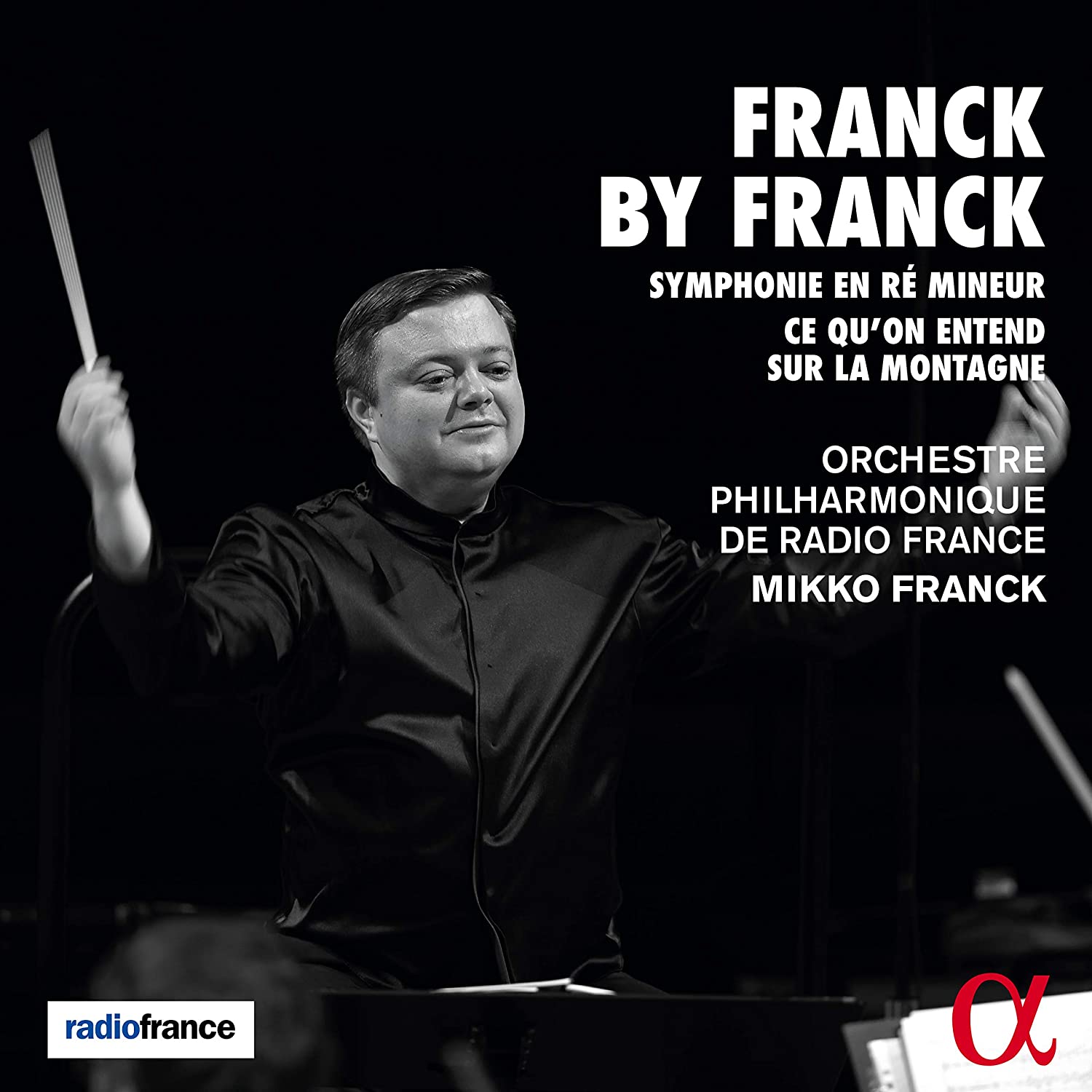 Franck's three-movement Symphony in D minor has become, in the UK at least, a concert hall rarity. What a shame: along with notable examples by Berlioz and Saint-Saëns, this is one of the great Gallic symphonies. Ravel wasn't entirely convinced, complaining that "at its moments of highest inspiration, one is taken aback by the sounds of the fairground." Presumably he meant the first movement's swinging second subject. It's a superb tune – Ravel was wrong. Mikko Franck's surname makes you hope he'll do a decent job with the piece, and indeed he does, helped by a well-drilled Orchestre Philharmonic de Radio France, unashamed to let rip in the more garish climaxes. Franck's central movement is a structural delight, nicely played here, and we really get to hear the cornets in the symphony's closing bars. As a coupling there's a fascinating rarity in the shape of Franck's posthumously published Ce qu'on entend sur la montagne, a rambling 30-minute tone poem inspired by a Victor Hugo text. Worth hearing, but it feels over-extended: buy this for the symphony. Even better, buy both discs.
Il Gondoliere Veneziano – A Musical Voyage through Venice Holger Falk (baritone) (Prospero)
This is both technically dazzling and musically involving: a collection of canzoni da battello (literally "songs sung upon a boat") from 17th century Venice, wonderfully sung by baritone Holger Falk and deliciously accompanied by period instrument combo Nuovo Aspetto. What makes this disc stand out is the contribution made by "electroacoustic sound composition" duo Merzouga, adding a layer of found and electronically treated sounds recorded in Venice in November 2018, just days before storms brought more floods to the city. Footsteps, birdsong, church bells, tourists' chatter, restaurant noises and even a cocktail pianist feature at various points. Listen through headphones and it's the next best thing to actually being there, Merzouga's technical wizardry enhancing and never obscuring the musical pleasures. The likes of Goethe and Rousseau helped promote the idea of the city's singing gondoliers, and a famous collection of the canzoni was published in London in 1740, the numbers chosen by Falk selected from this source.
Falk is in gorgeous voice, singing with a relaxed informality that's irresistible, and the production values serve him so well. "La biondina in gondoletta" is typical, the voice initially accompanied just by the splash of water before the instruments enter. These songs are so, so catchy. There's a brilliant innuendo-laden number about an eel and a delicious nocturnal boat ride. Canaletto's presence on the album cover might suggest that this disc is a weighty, solemn affair, but it's an utter joy. Texts and translations are provided, along with good notes, all in an attractive little hardback book. Let's face it – visiting Venice, or even Italy, won't be possible for quite some time. Falk's album might be as close as we get. Already one of my discs of the year.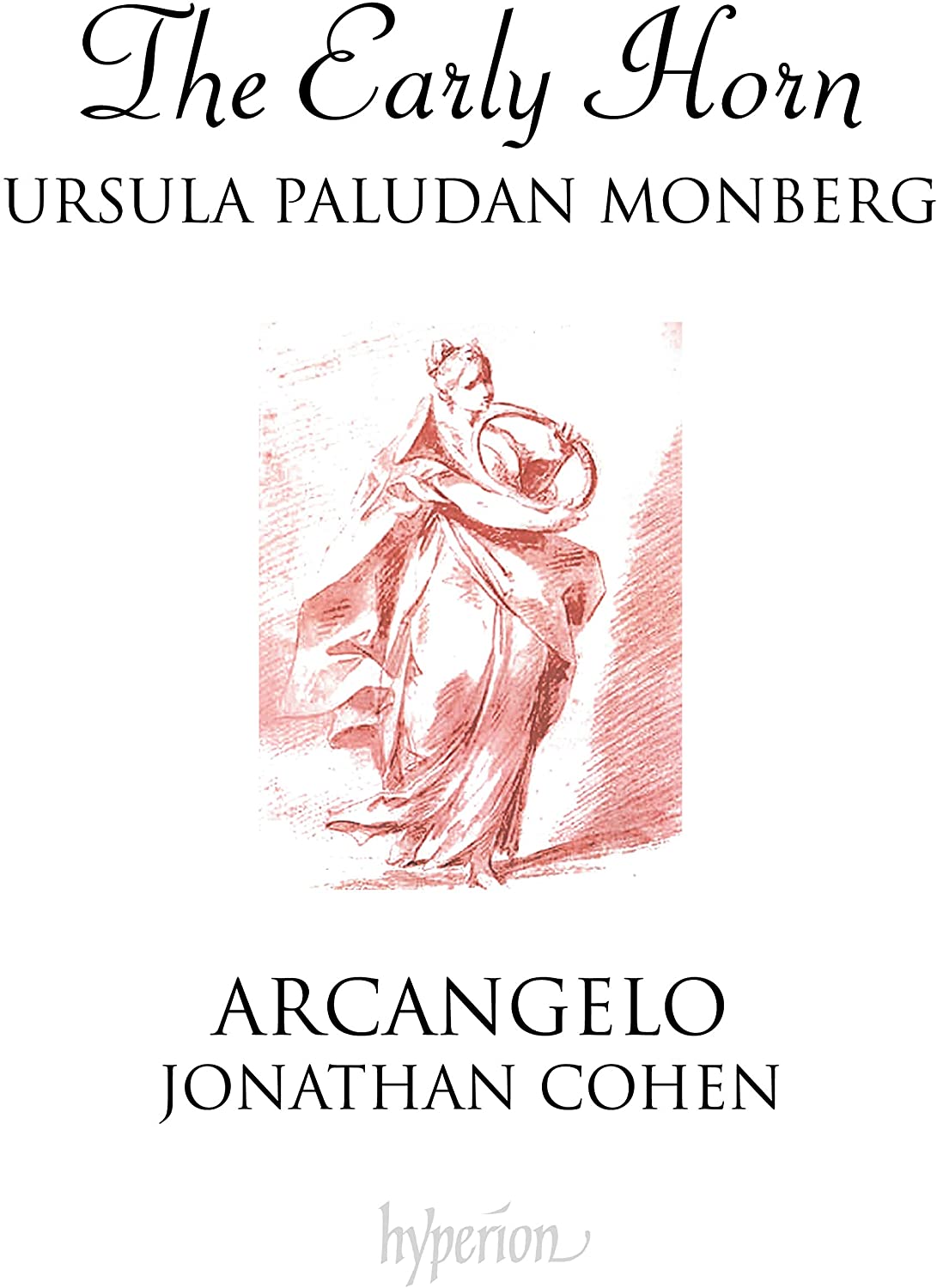 The Early Horn Ursula Paludan Monberg (natural horn), Arcangelo/Jonathan Cohen (Hyperion)
We're now so used to hearing the untempered sound of period brass instruments that Ursula Paludan Monberg's natural horn playing sounds, well, normal, so well-attuned is it to the repertoire she's chosen for this solo anthology. Never underestimate the phenomenal difficulty of what she's doing, though; rank amateurs like me struggle to sound competent on the valved horn, whereas the young Danish virtuoso Monberg achieves miracles with a length of unadorned brass tubing. The most substantial piece here is Mozart's K407 Horn Quintet. More demanding than the better-known horn concertos, good performances have a delicious autumnal glow, partly down to Mozart's inclusion of two violas instead of two violins. Monberg is outstanding in the central Andante's exposed high writing, a tricky two-octave leap accomplished with minimal effort. She performs the Quintet in the 1802 André edition, the first one to be published with a horn part and missing a few non-essential bars. She's dazzling in the fiendish finale, evidence that not all Mozart's E flat horn pieces ended with 6/8 rondos. The Sinfonia da camera by Leopold Mozart is a flimsy piece by comparison; Monberg's spectacular high register grabs our attention more readily than the actual music.
Turn instead to Haydn's little Divertimento a 3, composed in 1767 for a member of Haydn's Esterházy orchestra who had mastered both high and low extremes of the natural horn's range. Monberg darts around above the stave without a care; the disc has to be heard for this work alone. A pair of works by one Carl Heinrich Graun are enjoyable, as is Telemann's delightful Concerto a 3, actually a trio sonata, Monberg beautifully matched by recorder player Sarah Humphrys. Two enjoyable concertos of unknown provenance complete the disc. It's all good; Jonathan Cohen's Arcangelo provide lithe, colourful support and we get informative sleeve notes from fellow hand horn player Andrew Clark.
Don't go hunting on Sundays, folks - it'll end in tears
Explore topics
Share this article