Classical CDs Weekly: Kleiberg, Legrand, Aida Garifullina |

reviews, news & interviews
Classical CDs Weekly: Kleiberg, Legrand, Aida Garifullina
Classical CDs Weekly: Kleiberg, Legrand, Aida Garifullina
Norwegian choral music, French concertos and a young soprano's debut disc
The ever youthful Michel Legrand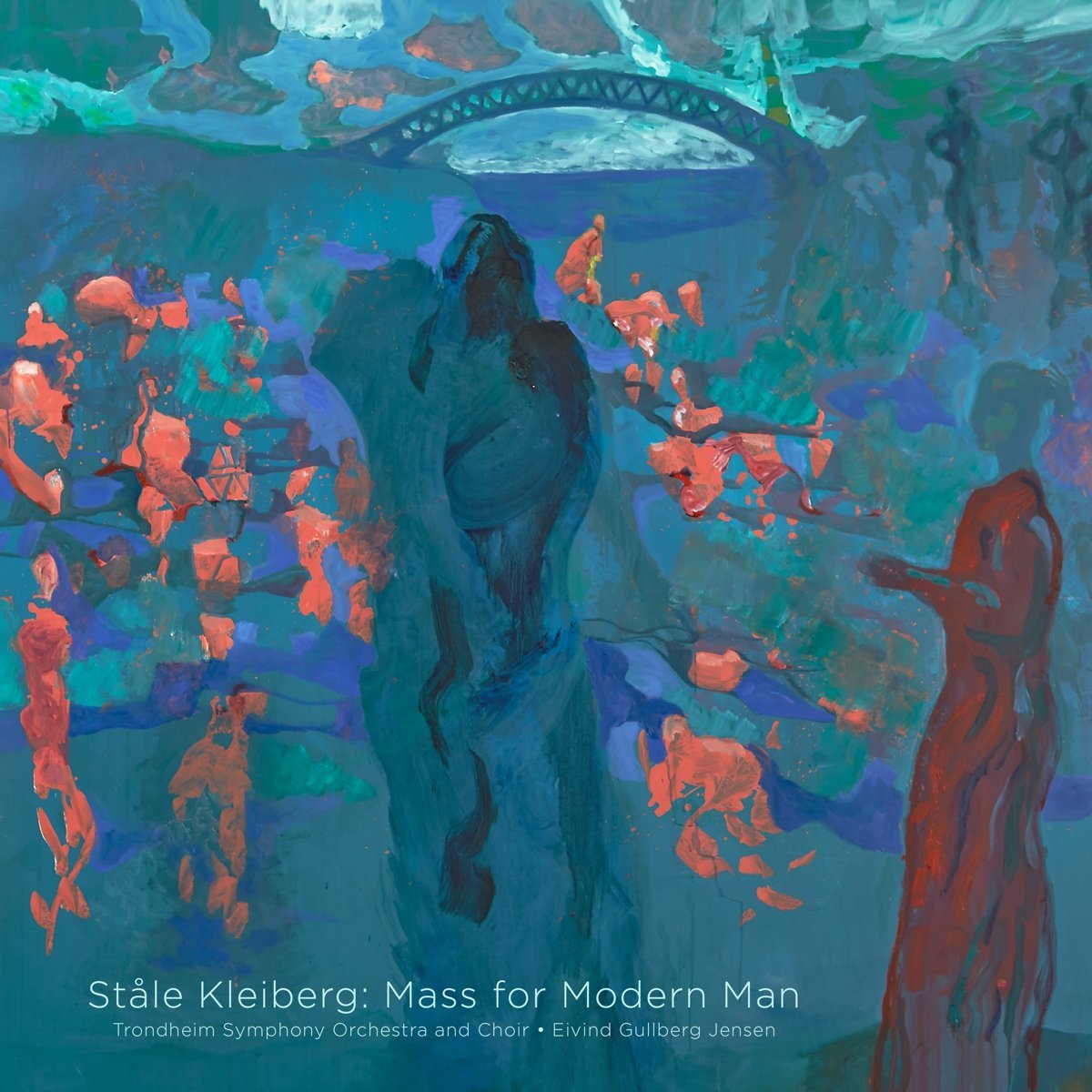 Ståle Kleiberg: Mass for Modern Man Trondheim Symphony Orchestra and Choir/Eivind Gulberg Jensen (2L)
There's a reference in the sleeve notes to Norwegian composer Ståle Kleiberg's use of "a highly distinctive form of extended tonality." Exactly what this entails is not spelt out. His music, at least on the basis of this release, is tonal and approachable without sounding glib or facile. This Mass for Modern Man follows a now familiar template of mixing chunks of the Latin mass with contemporary texts. A restrained, austere Kyrie eleison precedes the first of poet Jessica Gordon's contributions, where baritone Johannes Weisser takes on the role of a refugee singing about the loss of his homeland: "My people are scattered like thistledown, like chaff before the wind." There's no relief until Kleiberg's stately, consolatory Gloria. Gordon's Loss of a Child teams Weisser with soprano Mari Eriksmoen, the setting followed by what the composer describes as "a hesitant Credo". It's splendidly sonorous stuff, the grand gestures interspersed with passages of spare beauty.
It can't last, of course, so we move swiftly on to Loss of Faith and Hope for the Future, Gordon's "valley as dark as death" the prelude to luminous settings of the Sanctus and Agnus Dei, the basses of the Trondheim Chorus magnificent in the final seconds. All very beautiful, and sumptuously performed by Eivind Guilberg Jensen's Trondheim forces. But I'm not convinced that any philosophical depths are plumbed, and the score lacks contrast – there's too much leisurely radiance and not enough grit. It all sounds magnificent though; recorded in a process called Auro-3D. Listen through headphones and it really is as if you're surrounded by the music. There's even a bonus Pure Audio Blu-ray disc for the technically well-endowed. Frustrating, though, that there's more information in the booklet about the recording process than on the actual music.
Michel Legrand: Piano Concerto, Cello Concerto Michel Legrand (piano), Henri Demarquette (cello), Orchestre Philharmonique de Radio France/Mikko Franck (Sony)
To say that Michel Legrand's Piano Concerto sounds just like his film music isn't to do it a disservice. Bits of it also sound like Ravel and Poulenc. Legrand's eclecticism is intoxicating; a freewheeling, exciting first movement segues seamlessly into a rapturous, smoky nocturne. Cynics will complain that too many of the ideas are underdeveloped, Legrand's desire "to move from jazz to songwriting, from the musical to the movies' music" meaning that he's biting off more than he can chew. I'm not sure. But, while it lasts, this is an entrancing crowd pleaser of a contemporary concerto, replete with a Gershwinesque, technicolor peroration which doesn't sound forced. It's wonderfully scored, the piano never drowned out by extravagant orchestral forces. Legrand's playing is magnificent.
The Cello Concerto is a weightier work, the first movement's strutting main theme set against bittersweet, vocal lyricism. There's another sultry slow movement before the remarkable finale, its motor rhythms suddenly interrupted by the conductor sitting down at a piano to accompany the cellist in a mini sonata movement – a sweet nod to soloist Henri Demarquette's partnership with Brigitte Engerer. After which conductor Mikko Franck picks up his baton for the extended, slow coda. The ending is a heartbreaker. Snappy playing from the Orchestre Philharmonic de Radio France, and excellent sound. A winner.
Aida Aida Garifullina (soprano) ORF Radio-Symphonieorchester Wien/Cornelius Meister (Decca)
This release has no title, other than the name of the young soprano it showcases. The track listing, though, should be enough to tempt anyone to investigate; Aida Garifullina's smartly planned anthology is full of enticing delicacies, wonderfully performed. This collection of arias reflects Garifullina's Russian upbringing, the highlights being numbers by Rachmaninov, Rimsky-Korsakov and Tchaikovsky. I was floored by the Hymn to the Sun and a Seduction Aria from Rimsky-Korsakov's The Golden Cockerel, both sung with fierce intelligence and utter conviction, Garifullina's voice unfazed by the fiendishly high writing. The Rimsky-Korsakov items are consistently gorgeous, making one regret that all we ever seem to hear from this composer is Scheherazade. Items like the Oriental Romance, or the beautiful Snow Maiden's Aria are real finds, and worth the disc price alone. And wonderfully accompanied too by Cornelius Meister's Viennese forces, Rimsky-Korsakov's very Russian quirkiness played up to the hilt.
Tchaikovsky is represented by Maria's Lullaby from Mazeppa and an idiomatic orchestration of his Serenada, along with arrangements of two Rachmaninov songs; How Beautiful it Is Here a magical distillation of this composer's mature style. Garifullina even manages to make the familiar Vocalise sound freshly-minted. Arias by Gounod and Delibes are the only non-Russian items, the Bell Song from Delibes' Lakme sung by Garifullina in Stephen Frears's Florence Foster Jenkins. And there's a smattering of popular and traditional numbers. Midnight in Moscow is a real guilty pleasure, and I was smitten by a kitschy transcription of Allüki, a Tatar folk song. All sensationally good, Garifullina's warmth and enthusiasm making this disc a real grower.
There's too much leisurely radiance and not enough grit
Explore topics
Share this article