Classical CDs Weekly: Hugi Guðmundsson, Schubert, Les Siècles |

reviews, news & interviews
Classical CDs Weekly: Hugi Guðmundsson, Schubert, Les Siècles
Classical CDs Weekly: Hugi Guðmundsson, Schubert, Les Siècles
Contemporary repertoire from Iceland, Viennese symphonies and Spanish music from France
Nordic Affect prepare for action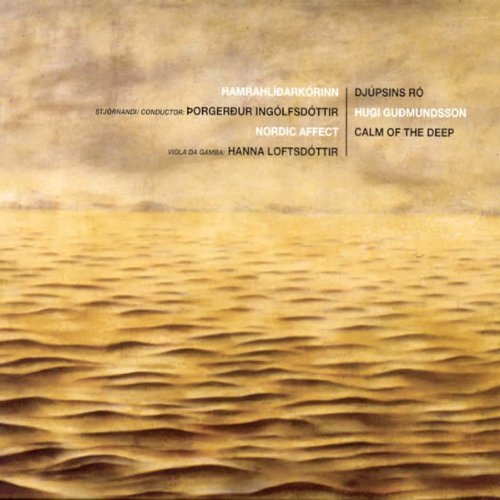 Hugi Guðmundsson: Calm of the Deep The Hamrahlíd Choir/Þorgerður Ingólfsdóttir, Nordic Affect/Guðni Franzson (Smekkleysa)
Calm of the Deep introduces us to contemporary Icelandic composer Hugi Guðmundsson. Who sees his music as "a dialogue between old and new, past and present". There are many magical things on this disc. Like To This My Thoughts Turn All My Days, based on an anonymous melody first notated in 1742. Guðmundsson's brilliant recasting treats the tune with utter respect. The harmonies are often disarmingly simple, though the best moments have the melody confidently floating above dense clusters of sound. Two other choral pieces are cleverly-realised palindromes. One of them, Iceland's Clock is particularly strong, the texts's "soothing chimes" especially well-suited to a work which unwinds with clockwork precision. Tuned percussion is cleverly deployed, and there's astonishingly confident singing from Þorgerður Ingólfsdóttir's Hamrahlid Choir too – veering between tender whispering and raw-throated exuberance.
The choral numbers are interspersed with a selection of Guðmundsson's instrumental music. The dialogue with the past is demonstrated most obviously in the three movements of Händelusive, each one based on material from Handel's Water Music. They're played by Nordic Affect on solo strings, flute and harpsichord, and they're wonderfully disquieting; at times it's like hearing Baroque music played backwards, the suite closing with a subversive, downbeat "Hornpipe". Linking the choral and instrumental pieces are Hanna Loftsdóttir's renditions of Guðmundsson's gravely beautiful Four Intermezzi for Gamba, the second of which is an extraordinary brief sequence of plucked notes. A superb collection, classily presented and magnificently performed. Full texts and translations are provided.
Schubert: Symphonies 1-8, Masses 5&6, Alfonso und Estrella Berliner Philharmoniker/Nikolaus Harnoncourt (Berliner Philharmoniker)
There are lots of Schubert symphonies around at the moment. A posthumous Great C major from Claudio Abbado has just appeared on DG, and Jonathan Nott's Bamberg cycle will be reviewed here next month. Nikolaus Harnoncourt's newly released set is the third release on the Berlin Philharmonic's own label, and it's the most extravagantly packaged box set I've seen. So luxurious that you feel obliged to open it up wearing silk gloves: it's a luxury object which you'll probably want to declare with your home-insurer. In an age when we can download almost anything for a pittance, is it worth paying above the odds for performances taped over a decade ago? I'd say yes – there's loads to enjoy here. Harnoncourt audibly loves this music, cannily showing us where these symphonies fit into the 19th century tradition. Schubert's fondness for Haydn is made clear, but the grander moments show us how much Brahms and Bruckner were in his debt. The wittier corners in Symphonies 3, 5 and 6 are delightful. We're using the renumbered editions here, so Harnoncourt's heartfelt, urgent B minor symphony is now No 7. Lower brass and strings are magnificent, as they are in No 8; the string playing in Schubert's protracted finale is astonishing incisive. Rarely do you hear such large forces play with such lightness.
We also get the 5th and 6th Masses in bold, theatrical performances, with incisive singing from the Rundfunkchor Berlin. No 6's Agnus Dei is magnificent, the bell-like brass chords ringing out. As a generous bonus there's Schubert's opera Alfonso und Estrella, which though dramatically inert is highly enjoyable as an extended sequence of lyrical numbers. Dorothea Röschmann and Kurt Streit convince in the lead roles, though it's Harnoncourt's energy which brings the piece to life. Full texts are provided, plus a Blu-ray audio disc and a high-resolution download code.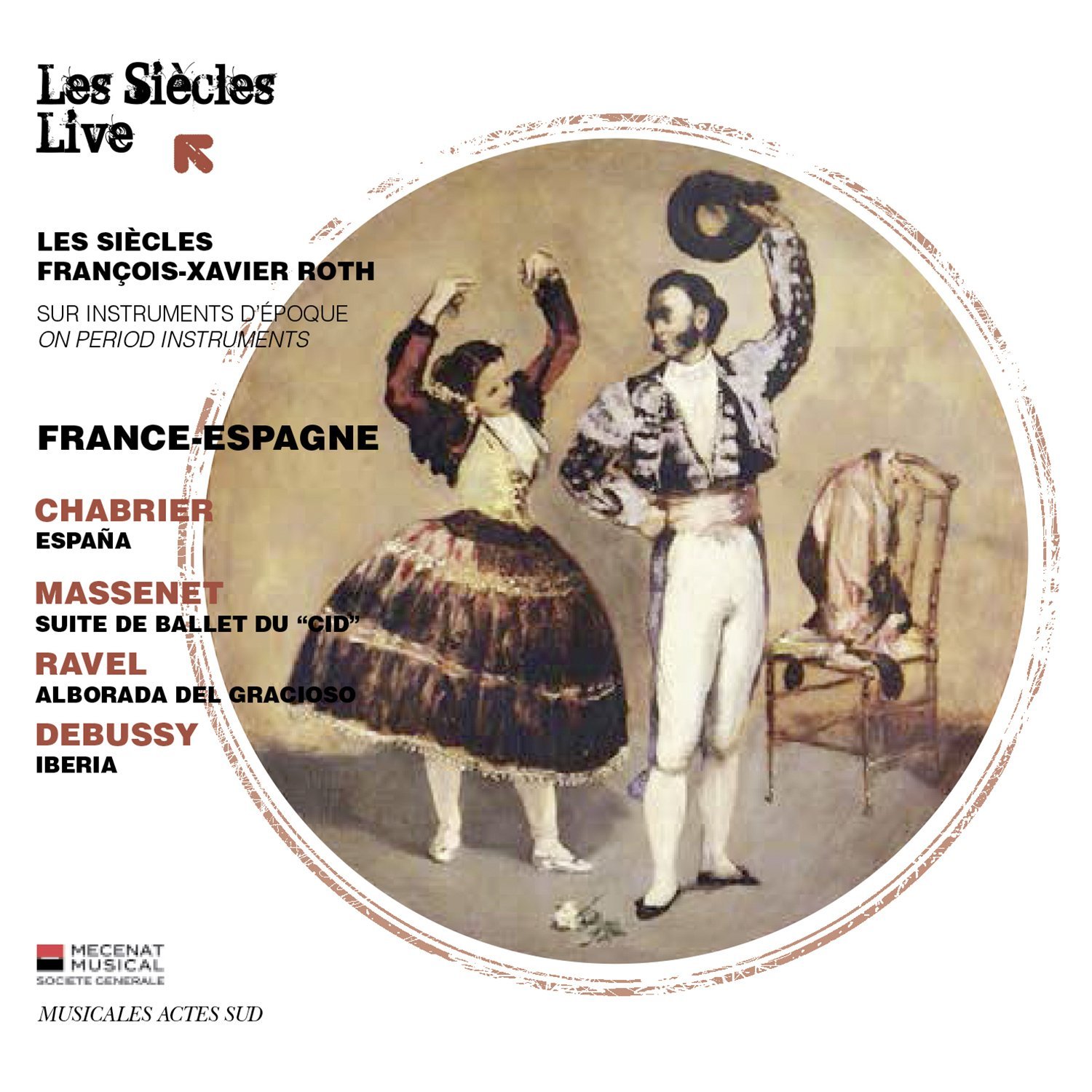 France-Espagne: Music by Chabrier, Massenet, Ravel and Debussy Les Siècles/François-Xavier Roth (Actes Sud)
François-Xavier Roth's versatility is a thing to wonder at. He performed Stravinsky's Rite on authentic instruments at last year's Proms, and returned a few days ago with his soon-to-be-made-extinct SWR Baden-Baden and Freiburg Orchestra. He can declutter the densest contemporary repertoire, and he's also at home in the mainstream, demonstrated here with his period band Les Siécles serving up a selection of Spanish orchestral music. As written by French composers. Chabrier's easily-overlooked España has a bubbly lightness. It's a fun piece, but a clever one too, Les Siécles making light of the tricky cross-rhythms. The playing is delectable; listen out for the pungent narrow-bore trombones, and a superb harp.
Ravel's Alborado del Gracioso succeeds for the same reasons – sharp rhythms, impeccable wind solos and plenty of humour. The tuttis have loads of impact but don't bludgeon us. There's a magnificent, very French-sounding bassoon at the work's quiet centre. It's hard to believe that any of the pieces on this disc would have been so well-played when first performed. Take Ravel's magical divisi string-writing, where every soft note is audible. Debussy's Iberia gleams. How often does one feel like applauding castanets and tambourine? Sample the opening of "Le Matin d'un jour de fête". Or the cheeky high clarinet theme a few minutes into the same movement. Less familiar is the ballet music which Massenet extracted from his opera Le Cid. The best bits are as good as anything in Bizet's Carmen, including a slinky habanera and a delicious last movement which Roth whips up into a frenzy. Each new disc by this team delights, and this is no exception.
It's like hearing Baroque music played backwards
Share this article