Classical CDs Weekly: Mahler, Shostakovich, Chris Watson and Georgia Rodgers |

reviews, news & interviews
Classical CDs Weekly: Mahler, Shostakovich, Chris Watson and Georgia Rodgers
Classical CDs Weekly: Mahler, Shostakovich, Chris Watson and Georgia Rodgers
A sprawling symphony, Soviet cello concertos and two new works based on field recordings
Saturday, 26 September 2020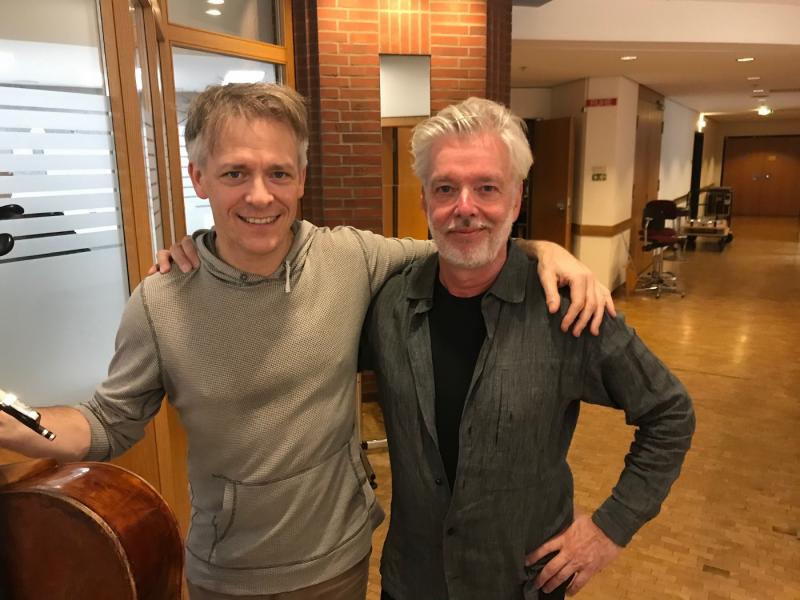 Reinventing Shostakovich: Alban Gerhardt and Jukka-Pekka Saraste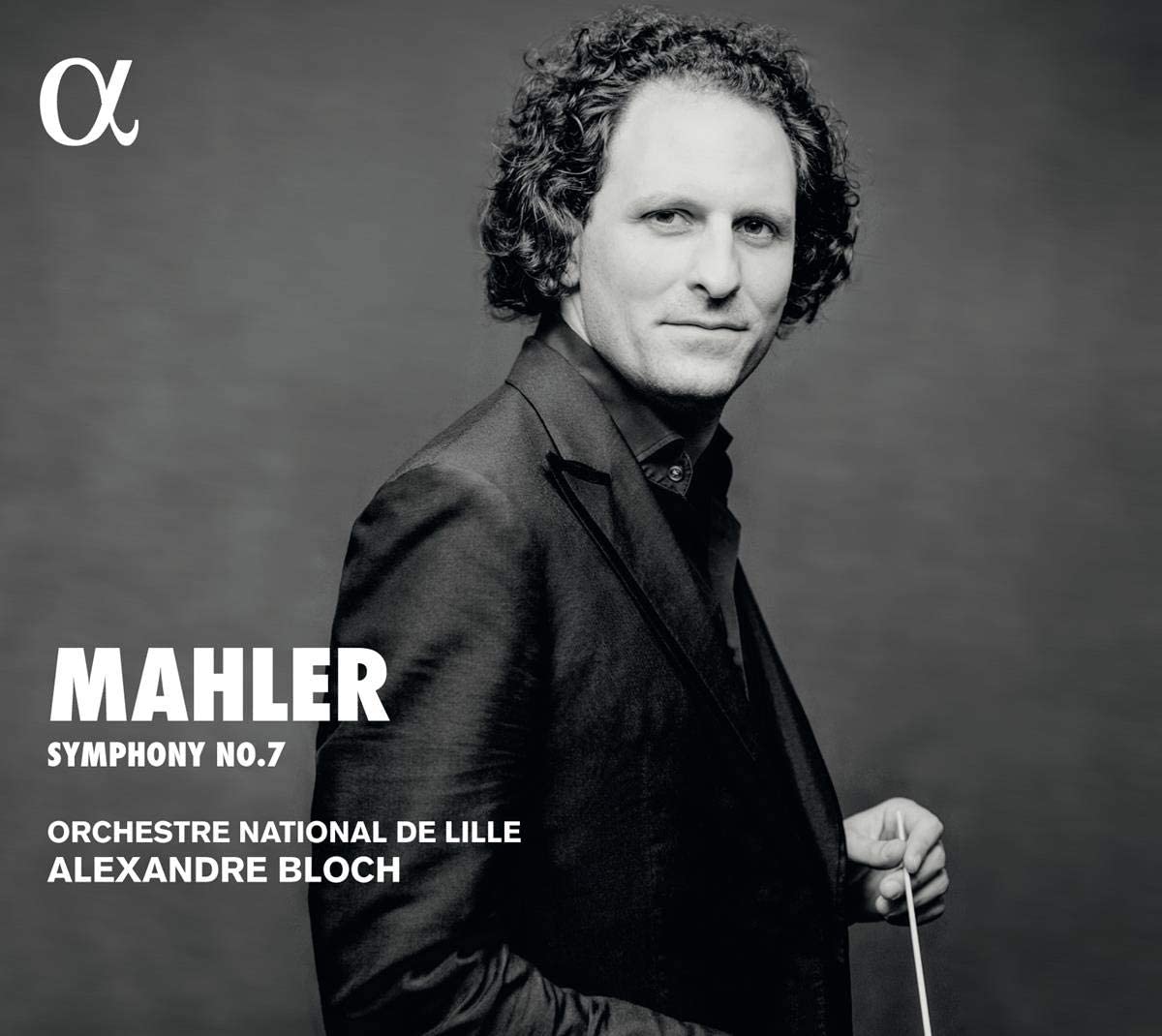 Mahler: Symphony No. 7 Orchestre National de Lille/Alexandre Bloch (Alpha Classics)
Mahler 5's five movements trace a lucid journey from darkness to light, and No. 6's tautly-structured outer movements don't contain a wasted note. Whereas cynics suggest that No. 7 is an unsuccessful rehash of elements drawn from its two predecessors. They're wrong. This is the Mahler symphony I got to know first, if only because it was the only one available at my local record library (remember those?). I've loved it ever since. That the work is now almost standard repertoire is remarkable, given the cruel demands it makes on any orchestra. Mahler first conducted it in 1908 with the Czech Philharmonic, one of whose trumpeters confronted him angrily and asked what was so beautiful about having to play repeated high C sharps? The brass writing is terrifying throughout, my favourite moments including the baleful euphonium solo which kickstarts the piece into life, and the screaming trumpet note seconds before the first movement's bombastic close. Both are superbly done in this performance, coming, unusually, from a regional French orchestra, its players and conductor at the top of their game.
Alexandre Bloch's refreshingly unfussy approach could help the symphony win new admirers. He highlights the outlandishness, the audacity of the writing, reminding us that there's some supremely approachable music in this work. The first movement's radiant development soars, the two Lille harps revelling in their upward swoop to Mahler's ecstatic E major climax. Horns are impressive in the first "Nachtmusik", Bloch giving the jaunty second theme plenty of swing. I liked Bloch's scherzo, more extrovert and witty than in some performances, and flowing speeds never undermine the fourth movement's charms, with neat contributions from solo winds. And the supposedly problematic finale zips along here, with resplendent brass and a conductor unfazed by Mahler's abrupt gear changes. The chaotic, bell-drenched coda glitters, the clipped final chord suitably punchy. Unexpectedly excellent – can we have more Mahler from this source, please?


Shostakovich: Cello Concertos Alban Gerhardt, WDR Sinfonieorchester/Jukka-Pekka Saraste (Hyperion)
Robert Matthew Walker's sleeve note mentions his asking Mstislav Rostropovich to name the greatest of the concertos written for him, and the great cellist, after a long pause, replying "Shostakovich 2". Composed quickly in 1966 and begun as a memorial piece for the poet Anna Akhmatova, this elusive, introspective work really should be better known. If you already have Rostropovich's 1975 studio recording, Alban Gerhardt's Cologne performance may surprise, his first movement noticeably swifter than we're used to. In Gerhardt's words, "Shostakovich very clearly marked the tempo as crotchet=100, and I'd be the first to ignore that marking if it didn't work. But, at least for me, it made all the sense in the world, because the whole rhythmical structure suddenly makes so much more sense." He's so right; Rostropovich does his own thing, brilliantly, but Gerhardt and conductor Jukka-Pekka Saraste reinvent the work, its lyricism and black humour given extra emphasis. Saraste's ear for colour is another asset, Shostakovich's harp and percussion writing especially telling. The first movement's bittersweet second subject has never sounded so Mahlerian. The scherzo, based on a street song from Odessa, features superb work from the WDR Sinfonieorchester bassoons, and everything gels in the extended finale. Horns roar, tambourines shake, and Shostakovich's delicious, world-weary theme works its magic. The concerto's close still gives me the heebie jeebies, a percussive death rattle heard over a sustained cello low note. Absolutely marvellous, and the most persuasive, approachable version of the work I've heard.
There's stiffer competition in the more extrovert Cello Concerto No. 1. Gerhardt and Saraste are razor-sharp in the first movement, the Cologne bassoons again pulling out all the stops. The uncredited principal horn dazzles in the cadenza and, again, the slow movement really moves, Gerhardt's timings marginally quicker than Rostropovich in his first recording. It's genuinely thrilling, the extended cadenza leading into an incendiary finale, the angry, extrovert close packing a huge punch. Incredibly good, and that's without mentioning the detailed notes (including an insightful foreword from Gerhardt), fulsome sound and attractive cover art.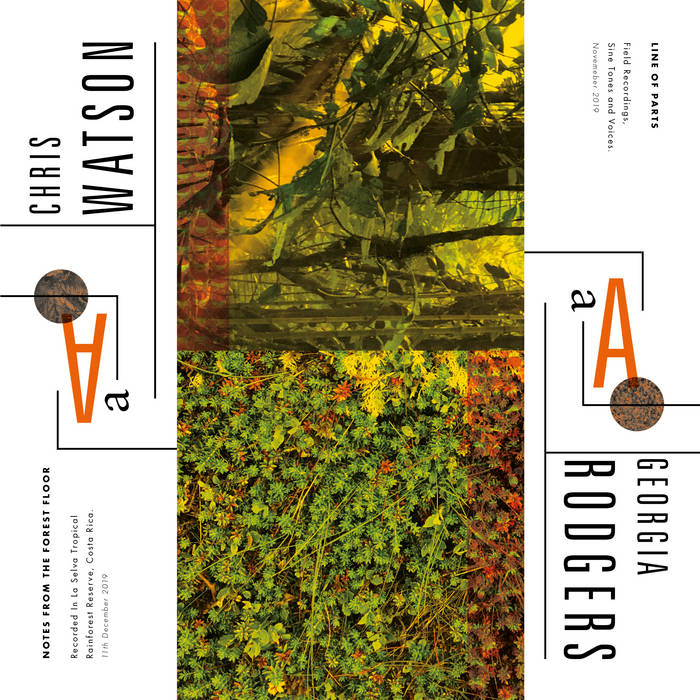 Chris Watson: Notes from the Forest Floor, Georgia Rodgers: Line of Parts (SN Variations)
Chris Watson was a founder member of Sheffield's Cabaret Voltaire, later retraining as a sound recordist. He's a longterm collaborator with David Attenborough, winning awards for his work on The Life of Birds and Frozen Planet. Notes from the Forest Floor was premiered in its original, longer form at the ICA in 2015, Watson's beautifully balanced recording of chirping insects and birds captured in a Costa Rican rainforest its starting point. Listen through headphones with your eyes closed and you'll be mesmerised. Watson imperceptibly distorts and manipulates the original tape, immersing us in a pulsating tropical cloud of soft sound.
Whereas Georgia Rodgers' Line of Parts features field recordings made in North London and the Cairngorms, beginning with the sounds of heavy rainfall, honking geese and distant aircraft. The work was unveiled at the Huddersfield Festival last year, heard through 48 channels and 66 separate speakers. Inevitably, this release can't match the original's sonic splendour, but, as with the Watson, exploring it through decent headphones is a beguiling experience. Especially as the rain intensifies, melting into inhuman sine waves in the central section. The elements combine near the close, Rodgers' introduction of soft, sung chords adding much needed warmth. Both works are fascinating, technically and musically. You could buy the download, but I'd suggest splashing out on the limited edition LP, immaculately pressed onto clear vinyl.
Rostropovich does his own thing, brilliantly, but Gerhardt and conductor Jukka-Pekka Saraste reinvent the work
Explore topics
Share this article