Classical CDs Weekly: William Dawson, Ulysses Kay, Janáček, Norwegian Trombone Ensemble |

reviews, news & interviews
Classical CDs Weekly: William Dawson, Ulysses Kay, Janáček, Norwegian Trombone Ensemble
Classical CDs Weekly: William Dawson, Ulysses Kay, Janáček, Norwegian Trombone Ensemble
20th century American orchestral music, Czech pianism and four trombones
Dissonant but lyrical: composer and educator Ulysses Kay
William Dawson: Negro Folk Symphony, Ulysses Kay: Fantasy Variations, Umbrian Scene ORF Vienna Radio Symphony Orchestra/Arthur Fagen (Naxos)
William Levi Dawson's Negro Folk Symphony was, briefly, a roaring success after Leopold Stokowski gave the first performances with the Philadelphia Orchestra in 1934, and it should have made Dawson a household name. Instead, he returned to his teaching post at Alabama's Tuskegee Institute, heading its School of Music until retiring in 1955. Dawson continued to compose and arrange spirituals and achieving recognition as a choral conductor, and that he didn't write more orchestral music is a huge shame, as this symphony is an impressive work. Its three movements share a recurring theme which Dawson described as representing "the link that was taken out of a human chain when the first African was taken from the shores of his native land and sent to slavery." It's heard at the outset, a brooding horn solo which sets the tone for much of the work. Dawson does use traditional melodies but they're used as source material instead of being quoted directly. The music's extroversion and rhythmic snap is tempered with a sense of continual unease: sample the slow movement's brooding coda. The clouds do lift at the symphony's close, with seconds to spare. If you're fed up with Dvořák 9 or are wondering what to listen to next after Ives 2, try this. This performance was taped, improbably, in Vienna, Arthur Fagen's hardworking ORF orchestra giving it their all.
The Dawson should be on everyone's to-listen list, and Naxos's couplings make this a mandatory purchase. Ulysses Kay was a pupil of Hindemith who became another prominent teacher, combining composing with a professorship in New York. His Fantasy Variations and Umbrian Scene are fascinating. Kay's dissonant but lyrical idiom is compelling, and, as with Hindemith, the dense thickets of notes can unexpectedly rearrange themselves into juicy major chords. The Fantasy Variations' theme only appears at the work's close, the variations merely hinting at it. Kay spent several years studying in Rome, composing his Umbrian Scene in 1963 after a commission from industrialist and philanthropist Edward Benjamin, whose "Edward R. Benjamin Award for Restful Music" encouraged budding composers to write music which appealed to his perception of musical beauty. You wonder what Benjamin made of Kay's piece, an exquisite, dissonant nocturne which never once sounds like a cheesy depiction of an Italian landscape. Genuinely ear-tickling, and wonderfully performed here.
Janáček: Solo Piano Thomas Adès (Signum)
One of several striking things about Janáček's piano music is that there's precious little of it. Thomas Adès gives us the essentials here, this disc's contents lasting little over an hour. We might have had more if Janáček had not snatched the third movement of his From the Street 1.X. 1905 from pianist Ludmila Tučková during rehearsals for its first performance, later burning the manuscript, Sibelius-style, in his stove. The other two movements were thrown by the composer into a river. Tučková kept her copy, happily, Janáček finally allowing publication in 1924. Though usually listed as a sonata, Janáček never described it as such. Thomas Adès accentuates the angularity, the edginess, and it's all to the music's good, this Janáček barely giving a glance to 19th century sonata tradition. It makes for thrilling listening, though the tenderness isn't underplayed. The beginning of the second movement (blackly subtitled 'Death') sounds here like a series of insistent questions, the music's temper rising imperceptibly. Fabulous, and worth the disc price alone.
I'd not realised that some parts of On an Overgrown Path were originally written for harmonium, Janáček refashioning the first series for piano in 1908. These miniatures are irresistible, Janáček's musical reminiscences witty, poignant and dramatic by turn. Adès nails the changes of tone: No. 4, "The Madonna of Frydek" begins so sweetly, the stark central episode all the more surprising. Owls, swallows, leaves, heartbreak – all are conjured up with rare skill. This is one of the great 20th century piano works, and this performance reminds us of that. Janáček's four-movement In the Mists makes for a haunting closer, utterly characteristic and emotionally gruelling. Wonderful music, handsomely played and recorded. If you're smitten, hunt down an interesting disc on the Arco Diva label, featuring idiomatic string quartet transcriptions of From an Overgrown Path and In the Mists.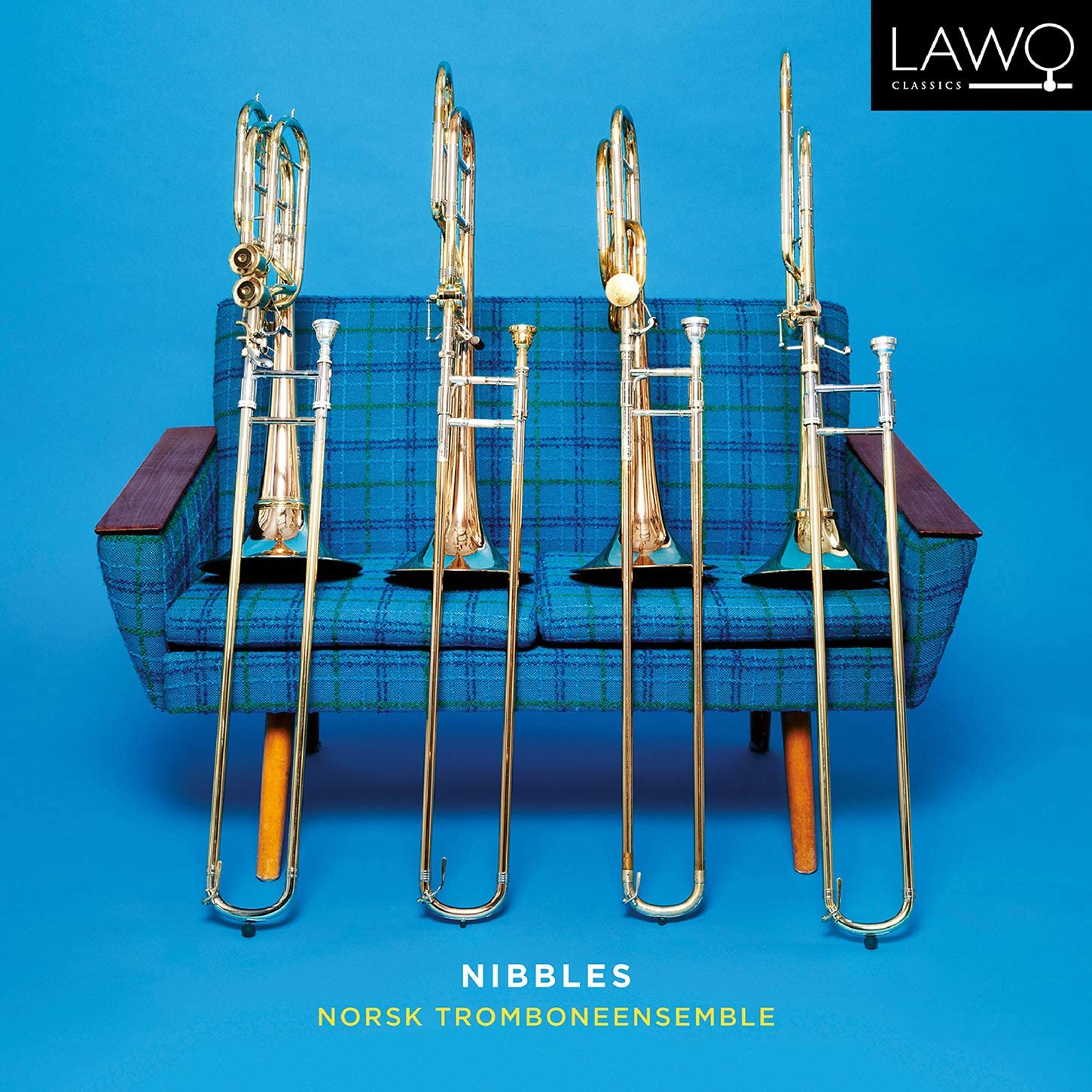 Nibbles Norwegian Trombone Ensemble (Lawo Classics)
What's not to love about the trombone, an instrument as well-suited to slapstick comedy as it is to deep solemnity? This collection of music for trombone quartet is a treat, the goofier numbers balanced by moments of profound poetry, all played beautifully by players holding posts in Norwegian orchestras. The quiet, slower numbers really showcase just how good they are: Beethoven's sublime Drei Equali are magnificently imposing, as is Bruckner's Locus Iste, the players' breathing and phrasing giving both works warmth and majesty. The Bruckner is especially striking, a symphonic adagio pared down to barely three minutes.
Short pieces by Scheidt and Gabrieli complete the tally of authentic trombone music, the rest of the disc containing arrangements. Debussy's Trois Chansons sound remarkably good transcribed for trombones, and a Telemann sonata for four violins is effective. We also get Bacharach, Gershwin and Abba, and the disc's title comes from the closing number "Nibbler", a zingy encore written by American virtuoso Tommy Pederson. A disc for everyone, not just brass players. The quartet's irreverent sleeve notes are a fun read, and the engineering is outstanding.
Owls, swallows, leaves, heartbreak – all are conjured up with rare skill
Explore topics
Share this article