Edinburgh International Festival 2019: Lawrence Brownlee, Iain Burnside - enthralling song duo |

reviews, news & interviews
Edinburgh International Festival 2019: Lawrence Brownlee, Iain Burnside - enthralling song duo
Edinburgh International Festival 2019: Lawrence Brownlee, Iain Burnside - enthralling song duo
A multitude of musical moods from tender Schumann to racy Ginastera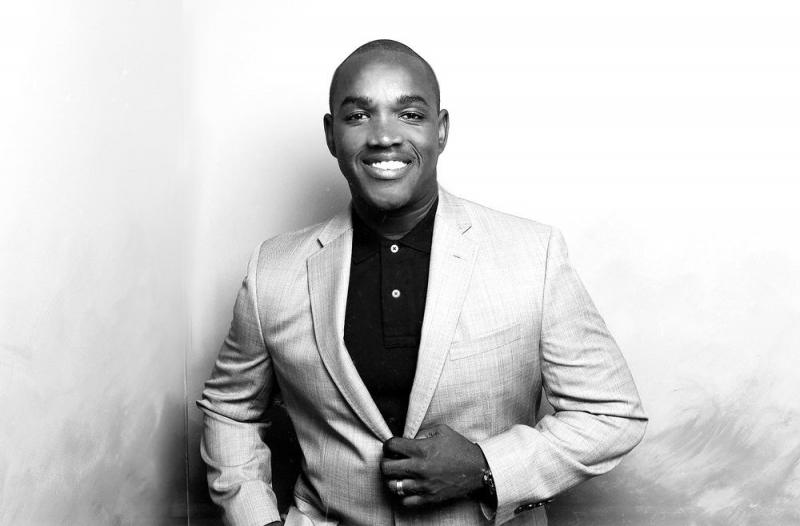 Lawrence Brownlee: his rich, full voice enraptured the audience
Performing as part of Edinburgh International Festival's Queen's Hall series, American tenor Lawrence Brownlee, with Scottish pianist Iain Burnside, performed collections of songs by Schumann, Liszt, Poulenc and Ginastera.
Opening with­ Schumann's
Dichterliebe
– ­16 songs set to the poetry of German poet Heinrich Heine – Brownlee at once had the audience rapt with his rich, full voice. He wonderfully conveyed the many moods of Schubert's music and Heine's words. Though the poetry was written with a heavy dose of irony, the music is for the most part deeply lyrical and romantic, and Brownlee took the audience with him through this heartfelt tale of unrequited love.
Beginning with a still tenderness, he became fervent and pleading as he sang of even the nightingales' knowledge of "how sad I am, and sick", and conveyed a blunt grief as the protagonist finally buries his love and sorrow in a "large and heavy" coffin, which sinks "deep into the sea". Burnside was equally sensitive to the cycle's narrative, bringing out a vast palette of sounds from the Queen's Hall's Steinway, illustrating whirling waltzing, blooming flowers and the dark, glassy sea.
The second half began with a collection of five songs by Francis Poulenc, though sung, confusingly, in a different order than in the printed programme. Opening with "Montparnasse", set to a poem by Guillaume Apollinaire, Brownlee delivered with charm and exuberance. "Reine des mouettes" (Queen of Seagulls) set to poetry by a contemporary of the composer, the French poet Louise de Vilmorin, saw Burnside (pictured above by TallWall Media) beautifully capture the essence of a bird in flight. The final piece of the group, "Bleuet" (Squaddy), is a mournful exploration of the experiences of a young soldier, and was performed with a mournful gradeur by both singer and pianist.
Moving to Franz Liszt's Three Petrarch Sonnets, Brownlee's performance was powerful and impassioned, showing off some extravagant tenor star-quality. The final in the three, "I' vidi in terra" (I beheld on Earth) was particularly dramatic, with Burnside's playing in the piano's upper registers quite ethereal.
Finishing the programme was a group of five short songs by the Argentinian composer Alberto Ginastera. Despite their length, each piece was injected with a huge range of colour and emotion. The first, "Chacarera", shifts between 3/4 and 6/8, and these shifting rhythms were felt in Burnside's piquant playing. "Zamba" (Samba) had a sad, soulful sway and "Arrorró" (Lullaby) was sung with a soft tenderness. Burnside's consonants in "Gato" (Cat) were quick and percussive, and against Burnside's zippy playing conveyed a sense of darting, devious mischief.
After having sung already in four different languages, Brownlee picked a fifth for his encore – Scots! His and Burnside's charming performance of Robert Burns's "Ye banks and braes o' bonnie Doon" certainly pleased their Edinburgh audience. Brownlee's final encore – a theatrical, though expertly executed, rendition of "Ah! Mes amis" from Donizetti's La Fille du Regiment, with its notoriously high high Cs – left little doubt that no one left the hall without a smile on their face.
Brownlee's performance was powerful and impassioned, showing off some extravagant tenor star-quality
rating
Explore topics
Share this article