European Festivals Guide 2012 |

reviews, news & interviews
European Festivals Guide 2012
European Festivals Guide 2012
From Sonar avant-garde to Salzburg opera, a one-click guide to what the top European cultural hotspots offer this year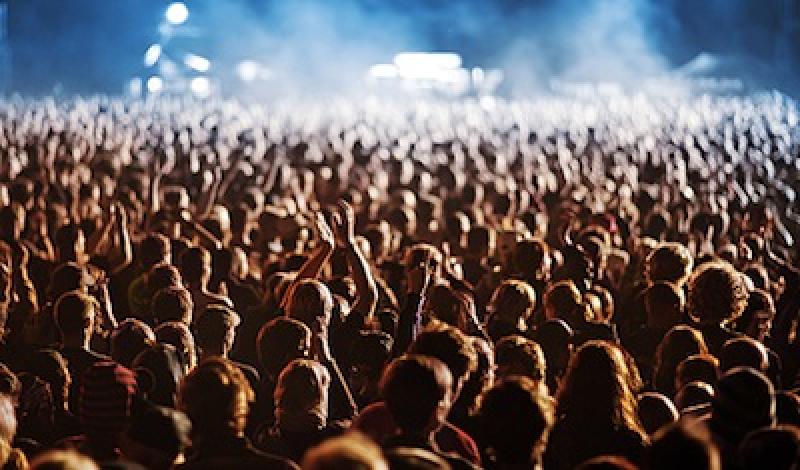 Once again theartsdesk brings you its unmatched annual guide to Europe's music, film and arts festivals, complementing the UK festivals guide. With musicians and bands hunting out picturesque places to play in summertime, you can find an alternative Glasto in Serbia or Spain, combine an Italian film festival with your holiday plans. This year's listings include rock in Barcelona, Normandy and Stradbally, film in Venice, Warsaw and Cannes, opera in Bayreuth, Bregenz and Salzburg, dance in Avignon, Epidauros and Spoleto, contemporary arts in Istanbul and Zurich. This is the indispensable clickable guide to a cultured break in Europe.
Festivals are listed chronologically within Northern Europe and Southern Europe. For UK festivals, see theartsdesk's complete listings for 2012.
Northern Europe
Schubertiade, Hohenems & Schwarzenberg, Austria, 20-24 April, 16-25 June, 27 August-9 September, CLASSICAL MUSIC
Major chamber music festival that annually celebrates Franz Schubert - it's practically the Wigmore Hall in the mountains. The April performances at Hohenems include Mark Padmore and Paul Lewis in Winterreise, the later Schwarzenberg performers include Ian Bostridge, Imogen Cooper, Andras Schiff, Bernarda Fink, the Belcea Quartet and Christoff Prégardian in Die schöne Müllerin. www.schubertiade.at
Dublin Dance Festival, Dublin, Ireland, 11-26 May, DANCE
Choice performances by contemporary dancemakers Trisha Brown Dance Company, Jonathan Burrows and Luca Silvestrini, along with works by Irish choreographers and others from across Europe ranging from theatre presentations to street dance and film installations. www.dublindancefestival.ie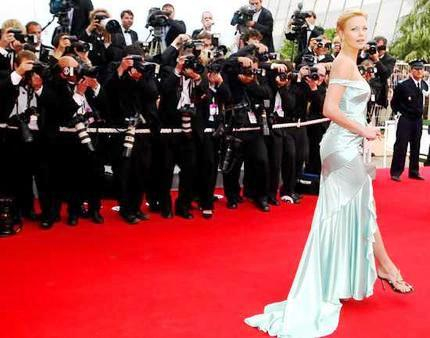 Cannes Film Festival, France, 16-27 May, FILM
This year Wes Anderson's Moonrise Kingdom has the honour of opening the starriest of film industry festivals, accessible to professionals only in person, and by global TV and media coverage to everyone else. Though there are open-air screenings of movies on the beach too, Cinéma de la Plage, for ordinary joes. 20 films compete for the Palme d'Or, judged by a panel under Nanni Moretti's presidency, 10 short films compete for the Short Film Palme d'Or awarded by a panel chaired by Jean-Pierre Dardenne (The Kid with a Bike), and another 20 feature-length movies are selected from around the world for the Un Certain Regard section. Various other films are shown out of competition, including top film school work. www.festival-cannes.com
Pinkpop, Landgraaf, The Netherlands, 26-28 May, NEW MUSIC
Kasabian, Keane, Bruce Springsteen, Bombay Bicycle Club, Seasic Steve and The Cure are playing this long-running Dutch festival, giving a flavour of its eclectic mainstream reach. www.pinkpop.nl
Rock am Ring / Rock im Park, Nürburgring and Nuremberg, Germany, 1-3 June, NEW MUSIC
Twin festivals for hard rock and metal enthusiasts, with Metallica, Kasabian, MIA, Tinie Tempah, Skrillex, Peter Doherty and Die Toten Hosen billed at both sites for this 25th anniversary bash. www.rock-am-ring.com
Bachfest, Leipzig, Germany, 7-17 June, CLASSICAL MUSIC
The 76th annual Bach Festival seasons a banquet of music by the great Leipzig genius with dozens of concerts, featuring among them the Leipzig Gewandhaus Orchestra, organists, vocal ensembles, instrumentalists and jazzers, all displaying every conceivable practice and preference in Bach playing. The city's Bach Medal will be awarded to a top Bach musician - previous recipients include Sir John Eliot Gardiner, Philippe Herreweghe and last year Herbert Blomstedt. www.bach-leipzig.de
Zurich, Switzerland, 15 June-8 July, OPERA/DANCE/THEATRE
One of four Swiss music festivals competing for attention of the biggest musical stars, this one celebrating its city rather than mountain scenery. Vesselina Kasarova as Carmen under Placido Domingo's baton, Hindemith's Mathis der Maler, conducted by Daniele Gatti, Strauss's Salome under Christoph von Dohnányi, José Carreras and Anne-Sofie von Otter in recital, Zurich Ballet dancing William Forsythe, conducting masterclasses under David Zinman, and a considerable variety of lyric arts in the Swiss town's Opera House, concert halls and outdoors. www.zuercher-festspiele.ch
Fête de la Musique, Paris, France, 21 June, NEW & CLASSICAL MUSIC
Same day every year since 1982, Paris opens its streets, stages, hospitals and prisons to any and all musicians in a huge all-day free music fête. All concerts and events are free, and include performances by the largest and most famous institutions as well as amateurs. Now in its 31st year, it was (characteristically) started by the French government as a social act of culture. www.fetedelamusique.culture.fr
Aix Festival, Aix-en-Provence, France, 5-27 July, OPERA/CLASSICAL MUSIC/DANCE
Shades of what's to come at the Edinburgh Festival in August can be found with hotter weather at this international festival. In gorgeous Aix venues inside and out includes George Benjamin and Martin Crimp's new opera Written on Skin, William Christie's Les Arts Florissants in Charpentier's David et Jonathas, the London Symphony Orchestra under Valery Gergiev, and Azerbaijani mugham singer Alim Qasimov. www.festival-aix.com
Rock Werchter, Werchter, Belgium, 28 June-1 July, NEW MUSIC
One of Europe's Glasto equivalents, this year headlined by Pearl Jam, The Cure, Elbow, Snow Patrol, Red Hot Chili Peppers, Mumford and Sons... in fact most headline bands from all the big UK festivals will turn up. www.rockwerchter.be
Montreux Jazz Festival, Switzerland, 29 June-14 July, NEW MUSIC
Noel Gallagher's High Flying Birds are the first star guests announced, plus Herbert Grönemeyer, and the full line-up will be announced on 19 April for the renowned Montreux Jazz festival on its 46th appearance. At this Lake Geneva mecca for music, the free stages increasingly compete for fans attention with the major-league concerts. www.montreuxjazzfestival.com/2012/
Roskilde Festival, Roskilde, Denmark, 5-8 July, NEW MUSIC
Another European Glasto, running since 1971, with interesting Scandinavian bands admixing the international names - booked in are Mew, The Roots, Mac Miller, Bruce Springsteen, The Cure, Jonathan Johansson. www.roskilde-festival.dk
Savonlinna Opera Festival, Savonlinna, Finland, 5 July-4 August, OPERA
A grand opera festival in the serene Finnish lake district celebrates its 100th year inside the magnificent 15th-century St Olaf's Castle on Lake Saimaa. An online opera created, composed and designed (but not performed) by internet users, Free Will, makes an eye-catching headliner, along with more traditional fare The Magic Flute, Aida and The Flying Dutchman. Soprano Karita Mattila is in concert, and the annual Timo Mustakallio Singing Competition is of major league - plus there are steamer cruises on the lakes. www.operafestival.fi
Festival Beauregard, Hérouville Saint-Clair, Normandy, France, 6-8 July, NEW MUSIC
Festival Beauregard fills the Château Beauregard with rock - this year Garbage, The Kills, Gossip, Franz Ferdinand, Kaiser Chiefs and Jean-Louis Aubert headline three days of music. www.festivalbeauregard.com
Avignon Arts Festival, France, 7-28 July, CONTEMPORARY ART/DANCE/THEATRE
Expected this year at the modish French arts festival, founded in 1947 to showcase contemporary art in ancient settings, are Complicite's The Master and Margarita, Forced Entertainment's The Coming Storm, Schaubühne Berlin in Ibsen's Enemy of the People, Katie Mitchell's production for Schauspiel Köln of Saturn's Rings, and choreographers Jozef Nadj, Sidi Larbi Cherkaoui and Régine Chopinot. The venues include chapels, cloisters and above all the Pope's Palace. www.festival-avignon.com
Orange Festival, Orange, France, 7-30 July, THEATRE/CLASSICAL MUSIC
Competing with Avignon in settings, but aiming at a more traditional crowd, with Roberto Alagna singing Puccini's Turandot, Inva Mula in La bohème, Diana Damrau in operatic concert, Mozart's Requiem and Rossini's Petite messe solennelle as 2012 attractions inside the fabulously well-preserved Roman Théâtre Antique in southern France - itself vaut le détour. www.choregies.asso.fr
Dour Festival, Dour, Belgium, 12-15 July, NEW MUSIC
Leading attraction for a range of big-name bands and DJs, this year Bon Iver, Franz Ferdinand, the Flaming Lips, Atari Teenage Riot, James Blake, among them. www.dourfestival.be
ImPulsTanz, Vienna, Austria, 12 July-12 August, DANCE
ImPulsTanz, Vienna's annual international dance festival, has still to announce this year's programme, but expect it to be le dernier cri in fashionable trends taking place all over this gorgeous city's theatres and cafés. www.impulstanz.com
Melt!, Gräfenhainichen, Germany, 13-15 July, NEW MUSIC
A disused mine for a setting is part of the draw for this leading alternative music festival, with Richie Hawtin, the Tings Tings, Gossip. Plan B, Lana del Rey etc. www.meltfestival.de
Bregenz Festival, Bregenz, Austria, 18 July-18 August, OPERA
The famous opera-on-the-lake setting at this big-scale open-air opera festival staged partly on a floating stage on Lake Constance. The core on-lake attraction is Giordano's 1896 dramatic thriller Andre Chenier, designed and produced by Keith Warner and David Fielding. (Remember that heat and water means mosquitoes for which Bregenz is notorious.) More contemporary tastes may prefer the world premiere of Detlev Glanert's Solaris, a sci-fi opera based on Stanislaw Lem's celebrated 1961 novel. Glanert also composed a new music-theatre piece, The Diary of Nijinsky, based on the journals of the dancer after he lost his mind. www.bregenzerfestspiele.com
Verbier Festival, Verbier, Switzerland, 20 July-5 August, CLASSICAL MUSIC
Each summer Swiss festivals draw many of the world's greatest international musicians to play, often linked by friendships. Verbier's informality and ski resort Alpine scenery sets it apart from Gstaad, Zurich and Lucerne, with a short season packed with many attractions every day, great stars and rising talents. Young names Kate Royal, Yuja Wang and Alexandre Tharaud, mature stars Martha Argerich, Elisabeth Leonskaja, Charles Dutoit and Yuri Bashmet, make for an intense experience in even a short visit. www.verbierfestival.com

Gstaad Music Festival, Gstaad, Switzerland, 20 July-8 September, CLASSICAL MUSIC
Another stellar Swiss classical music festival,established by Yehudi Menuhin, one of Gstaad's many musical luminaries living in political and tax liberation here. It lasts longer than Verbier but mainly has just one concert a day. This year's headliners include Julia Fischer, the King's Singers, Andras Schiff, Khatia Buniatishvili, Michael Tilson Thomas and Nigel Kennedy. www.menuhinfestivalgstaad.ch
Salzburg Festival, Salzburg, Austria, 20 July-2 September, OPERA/CLASSICAL
De luxe opera festival much featuring the Vienna Philharmonic and traditional sweetmeats of opera. This year some stellar Handel, with an incredible array of countertenors in Giulio Cesare in Egitto, Andreas Scholl, Philippe Jaroussky, Jochen Kowalski alongside Cecilia Bartoli, also Placido Domingo in Handel's Tamerlano. Other plums - Rolando Villazon and William Christie in Mozart's Il Re Pastore, Nicholas Harnoncourt conducting The Magic Flute, Anna Netrebko in Puccini's La bohème, Magdalena Kozená and Jonas Kaufmann in Bizet's Carmen under Sir Simon Rattle's baton, Daniel Harding conducting Strauss's Ariadne auf Naxos, and a modern opera on the same subject, Peter von Winter's The Labyrinth, plus Ingo Metzmacher conducting Zimmermann's Die Soldaten. www.salzburgerfestspiele.at
Bayreuth Festival, Bayreuth, Germany, 25 July-28 August, OPERA
The legendary Wagner opera festival now run by his two great-granddaughters this year offers The Flying Dutchman, Tannhäuser, Lohengrin, Parsifal and Tristan und Isolde with conductors Christian Thielemann, Andris Nelsons, Philippe Jordan and Peter Schneider. www.bayreuther-festspiele.de
Tomorrowland, De Schorre, Belgium, 27-29 July NEW MUSIC
Electronic dance mecca which is renowned for its fairytale decorations - RIchie Hawtin, Fatboy Slim, Calvin Harris, Skrillex, Swedish House Mafia, Rebacca & Fiona and David Guetta and a camping village called DreamVille. www.tomorrowland.be
Sziget, Budapest, Hungary, 6-13 August, NEW MUSIC
One of the best European rock festivals, Sziget this year headlines with LMFAO, The XX, Paolo Nutini and The Ting Tings, some of them on Obudai Island in the Danube. www.sziget.hu/festival_english
Musique Cordiale, Seillans, France, 8-18 August, CLASSICAL MUSIC
A fortnight's fresh, unpretentious and sociable music-making in a village near Nice between student professionals, established names and good amateurs. Strong choral presence in Mozart and Poulenc, plenty of Ravel, Debussy and Saint-Saëns, performed outdoors in Seillans's town square and various nearby venues. www.musique-cordiale.com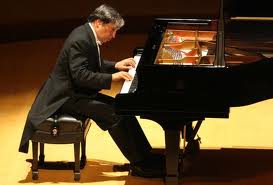 Lucerne Festival, Lucerne, Switzerland, 8 August-15 September, CLASSICAL MUSIC
Everybody who is anybody in classical music plays here during a month packed with superlative musicians headed by the regular maestro Claudio Abbado. Pianists Murray Perahia, Maurizio Pollini, Radu Lupu, Andras Schiff, Jean-Yves Thibaudet, conductors Daniel Barenboim, Bernard Haitink, Valery Gergiev, Simon Rattle and Philippe Herreweghe, the Vienna Phil, Berlin Phil, LSO, Royal Concertgebouw, CBSO and Cleveland Orchestras, indicate the level of visitors. One or two concerts a day. Scenery includes mountains, lakes and extraordinary bridges. www.lucernefestival.ch
Fleadh Cheoil, Cavan, Ulster, 10-20 August, NEW MUSIC
The annual Fleadh Cheoil - a huge national celebration of Ireland's traditional music, dance and arts that travels the island - with over 10,000 musicians competing to raise standards (or so the thought is). This year for a second year in Cavan. www.fleadhcheoil2012.ie
Tanz im August, Berlin, Germany, 10-25 August, DANCE
A major German contemporary dance festival in Berlin whose 2012 programme goes online for sale at the end of June. www.tanzimaugust.de
Electric Picnic 2012, Stradbally, Eire, 31 August-2 September, NEW MUSIC
The Irish equivalent of Bestival, with The Cure, The Killers, Sigur Rós, Elbow, Christy Moore and a lot of big names finishing up their European festival circuit in this laidback event where there are even bike racks for the eco-conscious traveller. www.electricpicnic.ie
Berlin Festival, Berlin, Germany, 7-8 September, NEW MUSIC
The Killers, SIgur Rós, Franz Ferdinand, Paul Kalkbrenner, turn up at a city whose alternative scene is well developed. www.berlinfestival.de
Warsaw Film Festival, Warsaw, Poland, 12-21 October, FILM
The fourth significant European film festival where a film likes to be noticed (past UK winners include Trainspotting and The Full Monty), but it puts its Warsaw audience first, aiming to show them the best new world movies before they win Oscars. It was set up in the dying days of Communism to open Poland's long-restricted eyes to international film. www.wff.pl/en
Wexford Opera Festival, Wexford, Eire, 24 October-4 November, OPERA
Booking opens 8 May (priority) and 5 June (public) for the Irish opera festival renowned for insinuating forgotten operas back into public consciousness: the choice resurrections this year are Cilèa's L'Arlesiana, Chabrier's Le roi malgré lui and Delius's A Village Romeo and Juliet. www.wexfordopera.com
Next page: Southern Europe - Croatia, Greece, Italy, Portugal, Serbia, Spain, Turkey
Southern Europe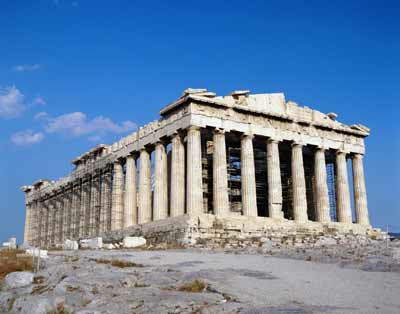 Athens & Epidauros Festival, Greece, June-September, THEATRE/DANCE/CLASSICAL MUSIC
Despite the Greek financial collapse, the Acropolis and the Epidauros amphitheatre continue annually to be decorated with mouthwatering contemporary and classical arts in this summer-long twin-centre festival. Ed Hall's Propeller Theatre Company play Henry V, choreographer Mats Ek turns to theatre direction in Strindberg's Ghost Sonata, Robert Wilson's collaboration with Rufus Wainwright on Shakespeare's sonnets is performed by the Berliner Ensemble, there are updates of Aristophanes, Sophocles' Oedipus the King, and a modern Greek reworking of Verdi's Aida as a contemporary political parable - such is the splendid range. Booking opens 11 May. www.greekfestival.gr
Primavera Sound, Barcelona, Spain, 30 May-3 June, and Porto, Portugal, 7-10 June, NEW MUSIC

Large alternative rock festival, second in size to FIB Benicassim, with a line-up led this year by The Cure, Björk, Franz Ferdinand, Rufus Wainwright, Beirut, Laura Marling, Marianne Faithfull and loads more including Spanish bands. This year it's become a twin-centre festival, adding a Porto event a week later, with many of the Barcelona artists, and adding in Portuguese talent. www.primaverasound.com
Sonar 2012, Barcelona, Spain, 14-16 June, NEW MUSIC/MEDIA
An advanced music and multimedia festival that attracts serious dance music fans to the capital of Spanish hip with a strong British contingent headed by New Order, Daniel Miller and The 2 Bears. American guests Daedelus and Pretty Lights, French star Madeon, Japanese individualist Masaki Batoh and Spanish kraut-poppers Pegasvs are among the switched-on range of performers. www.sonar.es
ARF!, Azkena Rock Festival, Vitoria-Gasteiz, Spain 14-16 June, NEW MUSIC
Status Quo, Ozzy Osbourne, Lynyrd Skynyrd are this year's headliners for a heavy metal and punk jamboree now in its 11th year, held in northern Basque country. www.azkenarockfestival.com
Spoleto Arts Festival, Spoleto, Italy, 19 June-15 July, MUSIC/DANCE/FILM/THEATRE
Mikhail Baryshnikov performs in a theatre-piece, In Paris, by Dmitri Krimov, Robert Wilson directs Wedekind's Lulu, two of the greatest of male ballet dancers in modern times, Manuel Legris and Peter Boal, bring the companies they now direct, Vienna State Ballet and Pacific North-West - typical of the glamour and stature of this all-arts festival in a variety of venues from palaces to piazzas around one of Italy's more gorgeous towns. www.festivaldispoleto.com
Echo, Makarska, Croatia, 22-24 June, NEW MUSIC
A good-value underground electronic music festival in a picturesque Croatian bay hosts house, tech and bass music with the likes of Koreless, Midland, Pariah, Inxec, Droog, S.P.Y, SpectraSoul and Lenzman. www.echofestival.com
Verona Arena, Verona, Italy, 22 June-2 September, OPERA
Opera doesn't come grander than these spectacular arena productions of popular favourites, Tosca, Turandot, Roméo et Juliette, Carmen, Don Giovanni and of course Aida. Artists appearing include Anita Rachvelishvili, Marcelo Alvarez, Ildebrando d'Arcangelo, Martina Serafin and Aleksandrs Antonenko. www.arena.it
WOMAD Sicily 2012, Palermo, Sicily, 5-8 July, NEW MUSIC
Peter Gabriel's world music festival has booked up Seun Kuti & Egypt 80, Portico Quartet and China's Hanggai for an amazingly picturesque setting. www.womad.org
EXIT Festival, Novi Sad, Serbia, 12-15 July, NEW MUSIC
EXIT was started by rebellious uni students in protest against Milosevic, and is now a huge, laid-back rock festival in the grounds of the Petrovaradin fortress on the Danube. Headlined by Guns 'n' Roses, Duran Duran, New Order, Plan B, Richie Hawtin and Gossip. eng.exitfest.org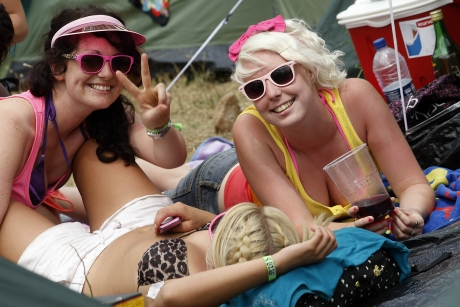 FIB, Benicassim, Spain, 12-15 July, NEW MUSIC
Spain's biggest rock camping festival is a Glasto-del-Sol that attracts a huge contingent of holidaying Brits. This year, Bob Dylan, the Stone Roses, New Order, Florence+the Machine and Noel Gallagher head a long list of international visitors to the Mediterranean resort near Valencia. www.fiberfib.com
BBK Live Bilbao, Kobetamendi, Spain, 12-14 July, NEW MUSIC
On the other side of Spain, the northern coast town near the French border offers another programme of big name bands, including Radiohead's only Spanish gig, The Cure, Snow Patrol, Mumford & Sons and Klaxons. www.bilbaobbklive.com/2012
Puccini Opera Festival, Torre del Lago, Italy, 20 July-25 August, OPERA
Near Viareggio, the Tuscan lakeside town hosts an annual Puccini Opera Festival dedicated to Giacomo Puccini near his birthplace, Lucca. A huge open-air theatre this year stages La bohème, Tosca, Madama Butterfly and Verdi's La Traviata. www.puccinifestival.it/website/eng/index.asp
Venice Film Festival, Venice, Italy, 29 August-8 September, FILM
The second of the "big three" world film festivals, along with Cannes (see May) and Berlin, but this is the oldest of them all, founded in 1932. The 69th Venice Film Festival awards its famous Golden Lions under a jury whose details will be announced in July, along with its selections. www.labiennale.org
Venice Biennale (Music), Venice, Italy, 6-13 October, NEW/CLASSICAL MUSIC
The 56th festival for contemporary music under direction of Ivan Fedele. completes the Venetian cultural festival year. www.labiennale.org
Contemporary Istanbul, Istanbul, Turkey, 22-25 November, VISUAL ARTS
The international festival of contemporary art invites galleries from the UK, France, Spain, Germany and Iran as well as the latest from Turkish contemporary artists to one of civilisation's most marvellous cities, a revolving door between Europe and Asia. www.contemporaryistanbul.com
Previous page: Northern Europe - Austria, Belgium, Denmark, Finland, France, Germany, Hungary, Ireland, Switzerland
Subscribe to theartsdesk.com
Thank you for continuing to read our work on theartsdesk.com. For unlimited access to every article in its entirety, including our archive of more than 10,000 pieces, we're asking for £3.95 per month or £30 per year. We feel it's a very good deal, and hope you do too.
To take an annual subscription now simply click here.
And if you're looking for that extra gift for a friend or family member, why not treat them to a theartsdesk.com gift subscription?