Hadelich, CBSO, Măcelaru, Symphony Hall Birmingham review - industrial strength Vaughan Williams |

reviews, news & interviews
Hadelich, CBSO, Măcelaru, Symphony Hall Birmingham review - industrial strength Vaughan Williams
Hadelich, CBSO, Măcelaru, Symphony Hall Birmingham review - industrial strength Vaughan Williams
Magpie maestro brings Vaughan Williams into the modernist mainstream, but Hadelich's Beethoven falls flat
Thursday, 31 January 2019
Augustin Hadelich - not everyone's sort of Beethoven
Well, I didn't expect that – and judging from the way the rest of the audience reacted, nor did anyone else. After Cristian Măcelaru slammed the City of Birmingham Symphony Orchestra full speed into the final chord of Vaughan Williams's Fourth Symphony, there was a stunned silence, broken by gasps. And then cheers, as a smiling, visibly drained Măcelaru gestured back at the orchestra with both thumbs up.
True, this is a symphony with a fearsome reputation: a rarity even today, when the idea that Vaughan Williams is anything other than a major 20th century modernist looks as parochial as his music was once, naively, said to be. That doesn't detract from the thrill of hearing a European conductor perform this symphony with such understanding, such brilliance, and such lacerating power.
But then Măcelaru (pictured below; photo by Adriane White) is never quite what you expect. Latched upon by the CBSO during their search for a successor to Andris Nelsons, he's been back to Birmingham on several occasions, each time with a programme that defies categorisation. Try playing "guess the maestro" with tonight's line up: the suite from Prokofiev's The Love of Three Oranges, Beethoven's Violin Concerto and then the Vaughan Williams. Eclectic? Just wait for next month, when Măcelaru returns to conduct the CBSO Youth Orchestra (not an invitation that the CBSO extends lightly) in Anna Clyne's This Midnight Hour, Szymanowski's First Violin Concerto and Copland's Third Symphony. Go figure.

What was clear in the opening movements of the Prokofiev (and it was good to hear the full six-movement suite, instead of just the March and Scherzo) was Măcelaru's command of colour and texture. The orchestra moved as one; harps spraying elegantly off the top of violin runs and blocks of brass glinting through the motor rhythms and skeins of muted strings. Toned, sleek and bright, this performance might perhaps have benefitted from a little more attention to Prokofiev's sly wit – the CBSO's woodwinds sounded more than up for a laugh. But as a sort of concerto for orchestra, it was undeniably entertaining, and it's always good to hear a guest conductor who knows how to use an orchestra's strengths.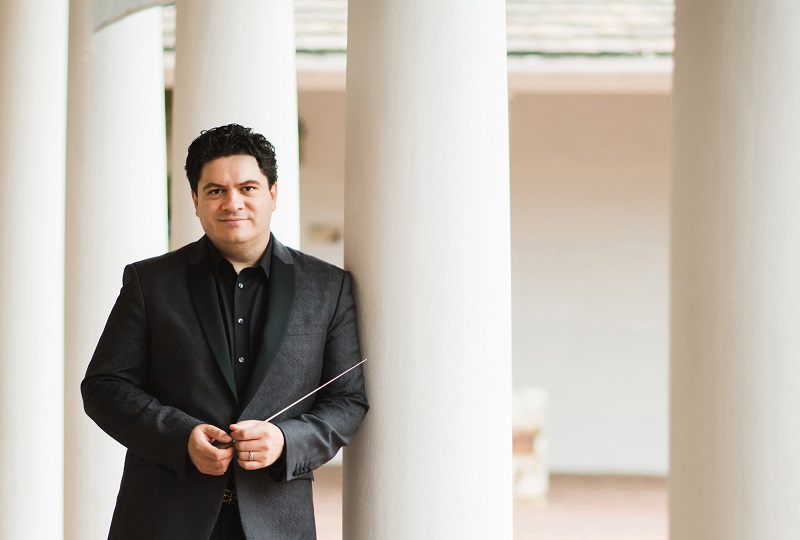 And how: the symphony juddered screaming into life, those opening dissonances launching sparks in all directions as brass ground against woodwind and Măcelaru accelerated into the industrial hellscape of the first movement. Măcelaru played all four movements almost without a break, and if the cumulative onslaught was shattering - with tuttis of fierce, hallucinatory clarity, and jagged brass topped by streaming violins – there were also sudden moments of unsettling quiet. A bass clarinet snaked upwards; a flute wandered against muted trombones, and divisi cellos and violas shifted uneasily beneath a film of violin sheet-ice.

Unforced details revealed the extent of Măcelaru's insight as well as his command – subtly emphasising a shifting bass line within a brooding mass of strings, and giving oboist Victoria Brawn the freedom to shape long, questioning solos. Earlier, the CBSO's woodwinds had given a particularly fine account of themselves in Augustin Hadelich's oddly uninvolving performance of Beethoven's Violin Concerto. I've heard good things about Hadelich, but it simply wasn't possible to blame his relative failure tonight on Măcelaru and the orchestra. They laid out broad, sunlit expanses of sound, punctuated by the bracing rattle of a pair of period timpani, and aglow with woodwind and horn playing of real refinement.

After a mannered first entry, Hadelich played much of the first movement with a bright but constricted tone and stiff, affectless phrasing that called to mind a particularly earnest performance of unaccompanied Bach (his eventual encore - the Andante of Bach's second unaccompanied sonata - actually felt considerably warmer). There was more of a sense of dialogue in the slow movement, and when the accompaniment was taken up by pizzicato strings, Hadelich finally seemed to find his feet and dance. As for the finale – taken at a breathless lick – well, who's to say that Beethoven would have cared over-much about beauty of sound, or even accuracy? Chacun à son goût. Great artists have off nights and every critic has blind spots. The audience cheered, the orchestra smiled and Hadelich and Măcelaru embraced with every sign of genuine satisfaction.
Who's to say that Beethoven would have cared over-much about beauty of sound?
rating
Share this article