Ibragimova, LSO, Stutzmann, Barbican review – grace and gravity |

reviews, news & interviews
Ibragimova, LSO, Stutzmann, Barbican review – grace and gravity
Ibragimova, LSO, Stutzmann, Barbican review – grace and gravity
Memorable Mendelssohn, bookended by hearty but classy Brahms and Wagner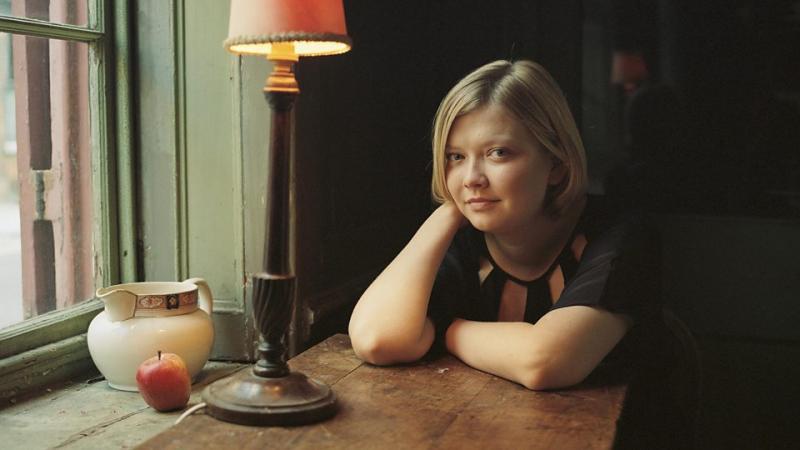 Classicism with feeling: Alina Ibragimova
Alina Ibragimova's solo journey (in 2015) through the peaks and abysses of Bach's Sonatas and Partitas gave me vivid Proms memories to treasure for a lifetime. The Russian-born violinist's Bach abounds in both majesty and tenderness, as well as a consuming fire of intensity when the music so demands. She brought something of the same quality to her performance last night of Mendelssohn's E minor concerto at the Barbican.
Nathalie Stutzmann conducted the London Symphony Orchestra in a menu of well-seasoned 19th-century favourites that began with generous chunks of Wagner's
Tannhäuser
and concluded with the hearty winter warmer of Brahms's First Symphony.
Between these huge flavours, Ibragimova offered refinement and elegance but also an exhilarating marriage of feeling and technique. Away from the concerto stage, Ibragimova has emerged as a truly outstanding chamber musician – with pianist Cédric Tiberghien, and the Chiaroscuro Quartet. She carried some of the same close-knit rapport into her account of a work that becomes, in other hands, the epitome of grandstanding charm.
Tasteful and moderate in her vibrato, allowing herself few Romantic rubato indulgences, Ibragimova delivers not just a more classical Mendelssohn than many, but even one that reminds you of the composer's role in resurrecting Bach himself. There were passages of rock-hewn grandeur and solemnity, especially in the first-movement cadenza, that certainly reminded me of the links between the two masters of Leipzig. Sometimes hunched, even crouched, Ibragimova played with an intense alertness to Stutzmann and her tempi – again, a chamber-level of control and concentration that would have disappointed those who need the soloist to (literally) turn outwards and show us that they care. She didn't quite perform with her back to the hall, but sometimes it almost felt that way.
The rewards here came not in crowd-tickling extraversion but a drive and focus that spanned the quicksilver dash and grace of her final allegro and the aching, brooding lyric lines of the andante. She can be scarily quick, though always light and deft, but it was those almost-Baroque passages of deep-mined inwardness that really left their mark. Stutzmann coaxed from the slimmed-down forces of the LSO a taut and bright, non-Romantic sound. The dialogue of violin with woodwinds in the finale had some moments to cherish. Ibragimova never stints on the sheer melodic exaltation of this work, but she glories too in the robustness of its underlying architecture – even its geology. Her Mendelssohn can sometimes sound grave, but it's never dry.
We had begun, and would end, in LSO brass heaven. Timothy Jones's horns marched us into the Tannhäuser Overture with a masterly aplomb, mellow, creamy and never over-emphatic. I heard Stutzmann's Tristan und Isolde Prelude at the Proms this summer, and wondered then if the French contralto-turned-conductor's well-paced and well-balanced reading felt a little short on the necessary thrills. The pilgrim's journey of Tannhäuser certainly started smoothly, even suavely, with only the mid-overture burst of the Venusberg frolics hinting at the high jinks to come.
When the pilgrim's hymn returned, however, Stutzmann (pictured above by Simon Fowler) injected a jolting spring and bounce into the LSO's measured tread that left you suspecting that this pilgrim was en route to a happy ending. Her crescendo worked its proper magic, too. Then Stutzmann chose (to the confusion of a few premature applauders) to segue straight into the Venusberg ballet music from the "Paris" Tannhäuser of 1861. Her account of the bacchanalian revelry that diverts the minstrel knight from his holy path had a manic, panic scintillation and sparkle, as the strings skittered and lurched before slowing down into drawn-out periods of slow-burn sensuality. Bryn Lewis's harp tempered the steamy mood with an angel's touch, and Stutzmann wasn't afraid to make the erotic languor linger.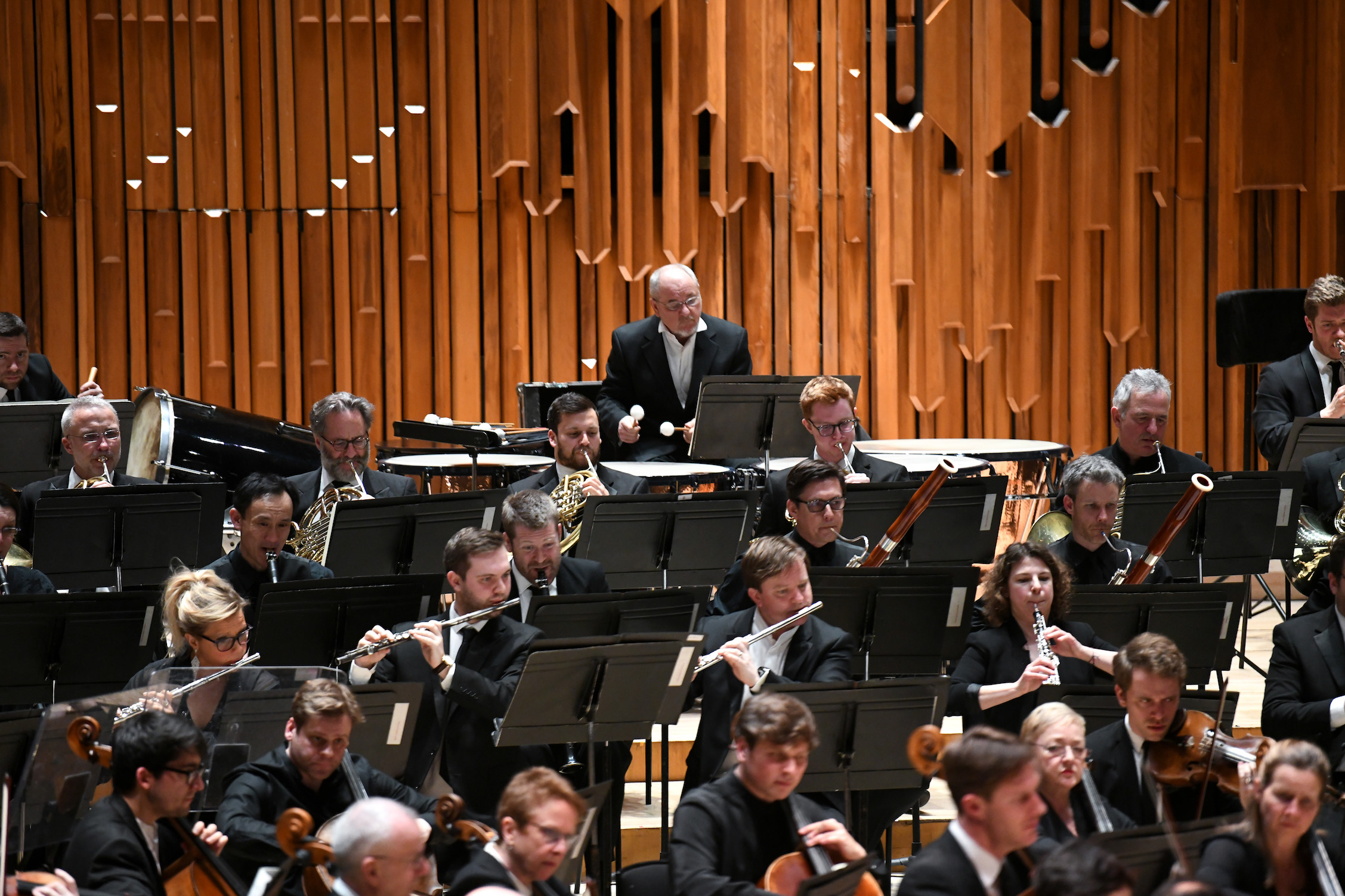 After the interval, and Ibragimova's super-refined fireworks, Brahms's First might have proved something of a stodgy anticlimax. Indeed, that opening movement, so sternly paced, slightly overawed with its bulk and heft, after Nigel Thomas's timpani (pictured above by Doug Peters) had cued us in with his massive beats of fate. Stutzmann, though, found not just grandeur but excitement in the tutti, as Brahms wrestles so effortfully with the shade of Beethoven. The LSO woods and horns shone darkly, and we concluded in both serenity and splendour. Stutzmann is a busy, mobile presence on the podium, as she pivots, twists and endlessly changes direction. The symphony's middle movements reflected this agility in a rhythmic alertness and dynamic variation that enhanced their lovely lyricism. Oboes (led by Olivier Stankiewicz) and clarinets (Sérgio Pires) made decisive contributions here, as did – in the Andante sostenuto – the LSO's ever-impressive leader, Carmine Lauri.
Stutzmann had lost her stick in the third movement (without any lapse in control), but recovered the baton for the mighty adagio-plus-allegro of the finale. Again, the LSO brass swaggered through its tremendous chorale with a lordly magnificence. But Stutzmann also brought a spry, light-footed ease to the movement's big tune, that national anthem of some yet-to-be discovered island utopia. Not too much pomp and circumstance here. If Ibragimova's sensitive heroics ruled the evening, Stutzmann's nuanced teamwork with the LSO proved a cross-channel partnership well worth celebrating – and repeating very soon.
Passages of rock-hewn grandeur and solemnity reminded me of the links between the two masters of Leipzig
rating
Share this article