Ibragimova, Tiberghien, Wigmore Hall review – light, bright and melodic Brahms |

reviews, news & interviews
Ibragimova, Tiberghien, Wigmore Hall review – light, bright and melodic Brahms
Ibragimova, Tiberghien, Wigmore Hall review – light, bright and melodic Brahms
Sensitive but dynamic playing perfectly conveys the music's carefree spirit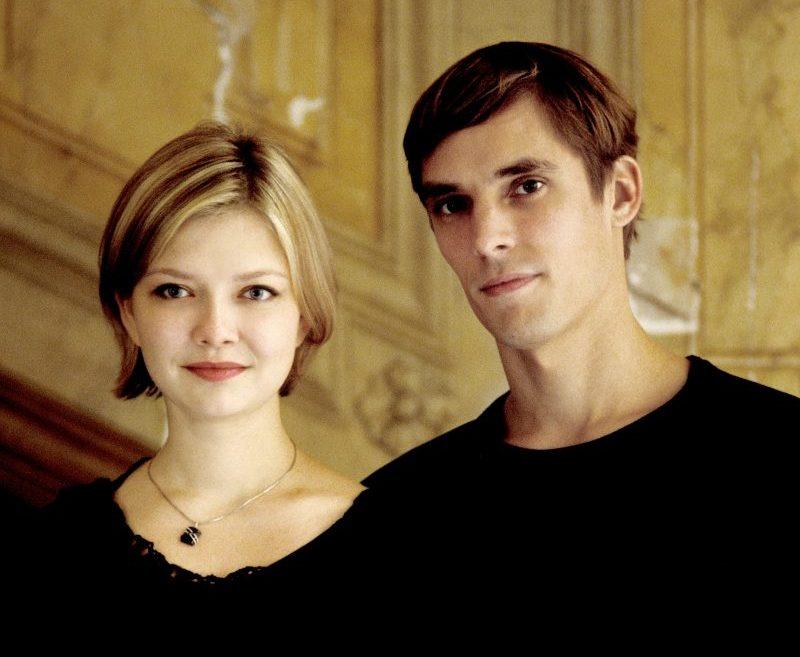 Alina Ibragimova and Cédric Tiberghien: Ideal in Brahms
The Brahms violin sonatas make a perfect spring evening recital. The Second and Third were inspired by a summer retreat, but all three are light, bright and with direct melodic appeal. Violinist Alina Ibragimova and pianist Cédric Tiberghien conveyed that carefree spirit perfectly, the long melodic lines simply but elegantly shaped and the accompanying textures always carefully calibrated.
They also made the most of the occasional dramatic outbursts, providing valuable contrast, while always maintaining the essential intimacy of expression.
Brahms (pictured below) places much of the violin writing in the instrument's lower register, where Ibragimova's warm, rich tone is at its most appealing. She is economical with her vibrato, focussing more on overall phrases. Tempos were generally brisk, and the sense of flow was sometimes at the expense of rushed phrase endings. Even so, the sense of continuity that Ibragimova achieves is impressive, especially between the naive melodic statements that open many of the movements and the more knotty developments that follow.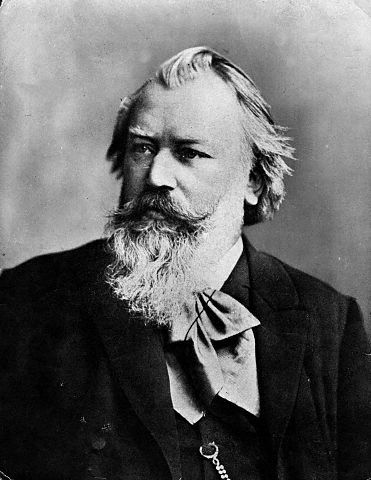 Cédric Tiberghien is a master of atmosphere, and when he began a movement alone, most notably the second movement of the First Sonata, he immediately evoked the complete soundworld in first few notes. The piano plays continuously through all three sonatas, so it was ironic that Tiberghien seemed underused. But that impression was largely a result of the sensitivity of his accompaniment: Ibragimova's tempos were fluid, and her dynamic range broad, but Tiberghien was always careful to balance the accompaniment to the violin. But on the few occasions that Brahms shines the spotlight on the piano – usually the piano repeating a melody previously stated in the violin, the violin now accompanying pizzicato – his renditions were perfectly matched to Ibragimova's: openly melodic and beautifully shaped.
The three sonatas together make a satisfying programme. All are similar in spirit, and while the First and Second are also similar in scale, the Third is longer and more dramatic, providing a fitting conclusion. Ibragimova and Tiberghien found suitable contrast between each of the Third Sonata's four movements. The second movement Largo was particularly impressive, the entire movement playing out as a single line of melody, the serene atmosphere created and sustained impeccably.
Yet in the fourth movement everything changes. The music here is dramatic and rhythmically propulsive. At the start, Ibragimova let loose, with expansive arpeggios across the strings. Here, her – up until then perfect – intonation suffered in the drama, but it didn't matter, and the control soon returned in the quieter episodes. But the conclusion was stunning, both players now returning to intense dynamics, but maintaining the balance, even texture and rhythmic focus. And even here, Ibragimova's sense of flowing, uninhibited melody continued right up to the final cadence.
Ibragimova's sense of flowing, uninhibited melody continued right up to the final cadence
rating
Share this article