LSO, Pappano, Barbican review - four centuries of Italian music on parade
LSO, Pappano, Barbican review - four centuries of Italian music on parade
The London Symphony Orchestra's chief conductor designate marshals wonders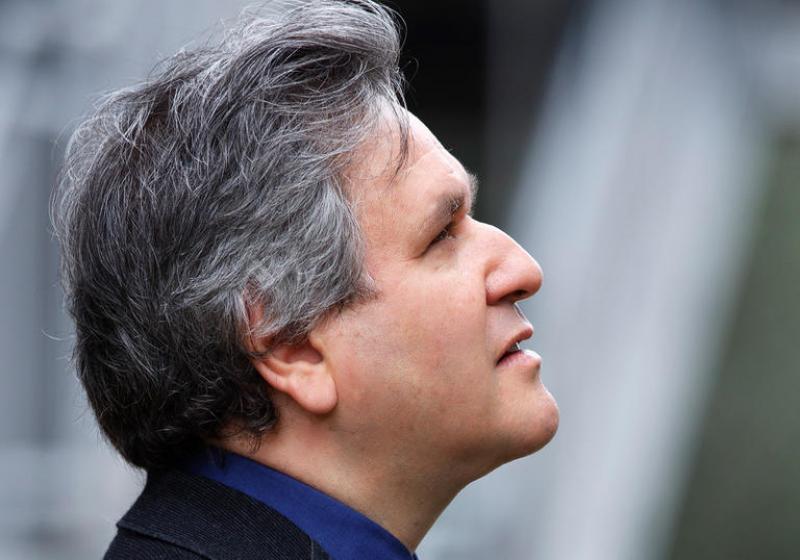 Antonio Pappano: Italian carnival
If you sought a spectacular shrugging-off of jubileemania last night, you could have done no better than this programme to coincide with Italian Republic Day from our own national treasures Antonio Pappano – Knight of the British Empire, if you'll pardon the expression – and the London Symphony Orchestra.
Vivaldi, Puccini and possibly Gabrieli would be known to all; probably not Goffredo Petrassi other than as a name, nor Victor de Sabata other than as a conductor. The revelation of a uniquely original sequence, Petrassi's Concerto for Orchestra No. 5, stems from the 1950s when he was turning to the serial rigour espoused more ruthlessly by his more familiar contemporary Dallapiccola (also born in 1904; his tough one-act opera Il prigioniero – The Prisoner – can be heard in the second concert of this mini Italian festival on Sunday). Tonal moorings are clear in the first movement, where four-note patterns are obsessed upon in strikingly original scoring; the second is more angsty, but returns to its mysterious starting-point.
Where Petrassi is heading doesn't always reveal itsef, but that was part of the fascination; with Pappano fine-tuning every dynamic from the near-inaudible to the briefly terrorizing, and highlighting every texture – the wind, harp and percussion scoring is especially original - the attention was held. The hand of a master is evident from first note to last; it's a work I want to hear again, and with a score, as soon as possible.
That's something it would be hard to claim for de Sabata's Juventus (the composer/conductor pictured left in his own relative youth) : not a hymn to Turin's football team, though it just about could be with its garish jubilees and briefly sombre middle section – the team has lost, and needs to get itself together again? – but a celebration of youth. Premiered by de Sabata's even greater conducting colleague Toscanini in 1919, it sounds like a proto-Hollywood score before sound came to the movies, and the LSO offered the swooning technicolor commitment familiar from the John Wilson Orchestra. But de Sabata didn't have Nino Rota's supreme melodic gift – La Strada, anyone? – and while the manner is seductive, the matter makes it feel curiously superficial. A work for the beginning of a concert, perhaps, not the end.
Pappano, however, had other things in mind. Mirroring what Robin Ticciati had done in a sensational Glyndebourne concert with the London Philharmonic Orchestra a year ago, he started with brass on high: eight stylish players in the balcony taking us with decorated tuckets and dances through two of Gabrieli's late sixteenth century canzone. This was pageantry of a very different sort from the daytime rituals in London. Then, deftly, from brass to strings plus bassoon and harpsichord with Vivaldi's B minor Concerto for Four Violins. Flexibility and freedom here were led by one of our most engaging and communicative string players, Benjamin Gilmore, last heard duetting with his co-leader in the Philharmonia in Strauss's Also sprach Zarathustra, here as guest leader encouraging sparks to fly from LSO colleagues Julia Ungureanu, Julián Gil Rodríguez and Thomas Norris.
That spirit of delight also pervaded the central sequence of Puccini's Capriccio sinfonico – a long way from the orchestral sophistication in the opera which starts with a reworking of its livelier music, La bohème. The stagey pathos of the opening just about worked, given Pappano's vocalizing drive, but it did usher in a second half of rather more superficial delights. Full marks, though, for the kind of programme we hope to see much more of when Pappano takes over from Simon Rattle as the LSO's chief conductor in 2024. Certainly a surprisingly full audience loved it; the abundance of young people, cheering the conductor on at the start – what's this, I thought – indicated a hopefully seismic shift in this orchestra's followers after lockdown.