Pavel Haas Quartet, Edinburgh International Festival 2022 review - a scorching team on top form |

reviews, news & interviews
Pavel Haas Quartet, Edinburgh International Festival 2022 review - a scorching team on top form
Pavel Haas Quartet, Edinburgh International Festival 2022 review - a scorching team on top form
Balance and energy in Haydn, Martinů and Schubert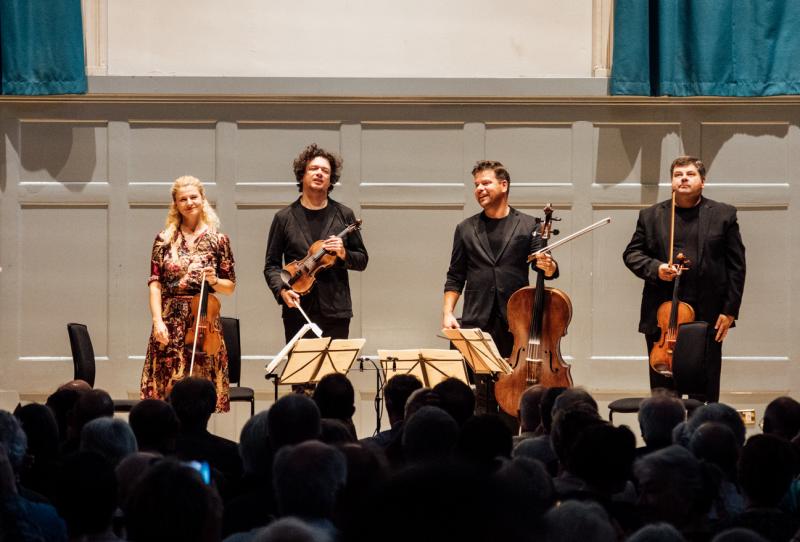 The Pavel Haas Quartet in the Queen's Hall
This is the Pavel Haas Quartet's second visit to a Scottish festival this summer. They were among the stars of the East Neuk Festival at the start of July, and they were every bit as scorching in this Edinburgh International Festival concert.
The keynote was a beautiful sense of balance, be it the balance of the four musicians, or the balance of major and minor in Schubert's final quartet. In the first of Haydn's Opus 76 quartets, with which the concert opened, the balance was between seriousness and fun, something evident right from the start where they played Haydn's opening smile with a breezy sense of line married to a transparent feeling of musical development. They played the gorgeous, hymn-like melody of the slow movement with dark-mahogany tone, and then sounded like they were having enormous fun in the Menuet (they looked like it, too: cellist Peter Jarůšek involuntarily stuck out his tongue as he played).
Haydn's finale alternated between G minor seriousness and a marvellous feeling of relaxed warmth, something that also fed into their playing of Martinů's Concerto da Camera. One of Martinů's most joyful works, its running rhythms and chasing lines of melody sounded like an energetic perpetuum mobile at times, relaxing only in the heartfelt love music of the slow movement.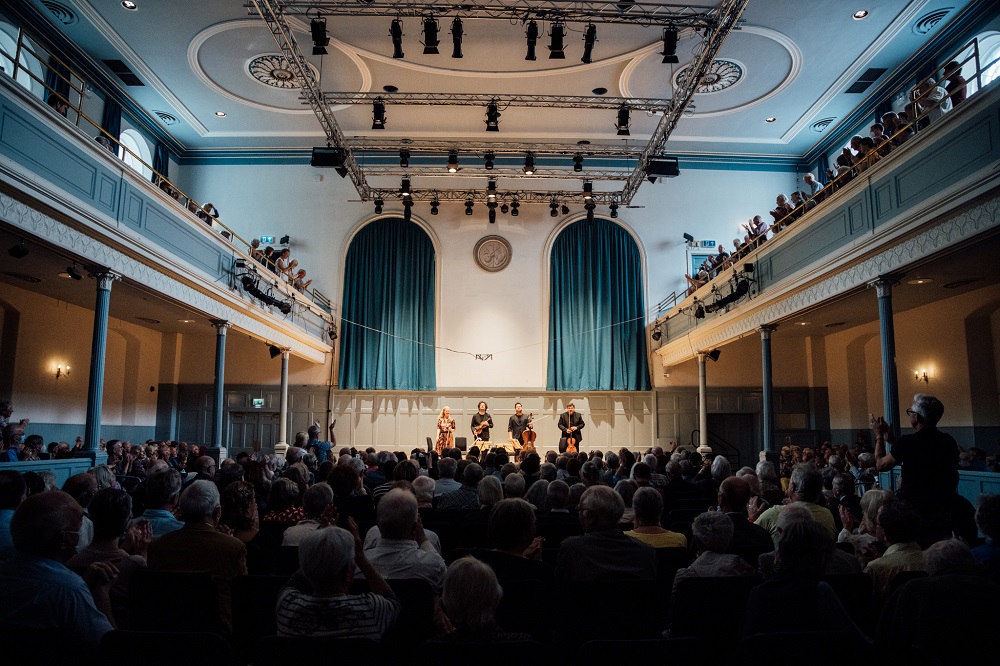 These, however, were merely the curtain-raiser to a performance of Schubert's G major quartet that was little short of stunning. They played Schubert's visionary final quartet like a crackling cloud of nervous energy, with febrile vitality and electric tension lurking just below the surface, but threatening to break out at any moment. Schubert's first movement alone is one of the greatest things ever written for a string quartet, and here it sounded completely gripping.
The battle between G major and G minor was a key part of the drama, but by no means all of it. This whole performance felt like an intensely powerful struggle, perhaps most obviously in the slow movement where the cello's poignant melody is repeatedly threatened by dangerous tremolos, and seems only just to survive. The scherzo moved forwards with feverish nervous energy, and the finale seemed to spiral through a host of contradictory states before finally, not entirely convincingly, settling into G major.
These musicians are at the very top of their form: their playing is virtuosic, their tone is sensational, and they listen to one another as though their lives depend on it. In short, wonderful.
Their playing is virtuosic, their tone is sensational, and they listen to one another as though their lives depend on it
rating
Share this article