'We must channel the energy and pain that is being expressed right now': Chi-chi Nwanoku OBE on time for action on diversity in classical music |

reviews, news & interviews
'We must channel the energy and pain that is being expressed right now': Chi-chi Nwanoku OBE on time for action on diversity in classical music
'We must channel the energy and pain that is being expressed right now': Chi-chi Nwanoku OBE on time for action on diversity in classical music
Chineke! founder and double bassist explains an open letter to the Prime Minister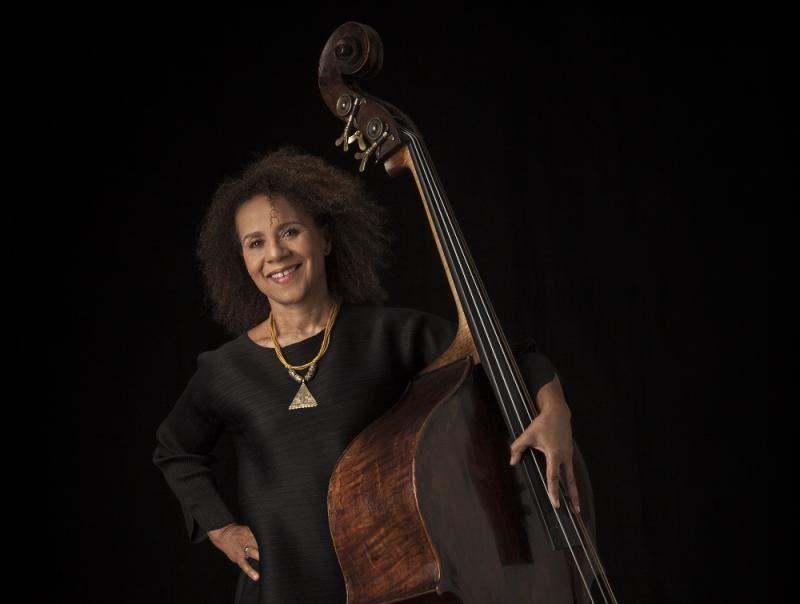 Chi-chi Nwanoku: 'I have all too often felt like a lone voice calling for change'
The worldwide reaction to the horrific murder of George Floyd via the renewed focus on the Black Lives Matter movement is not a minority issue. It concerns people of all ethnicities, education and economic backgrounds who want a better, fairer world.
The Black and ethnically diverse people protesting and speaking out are being supported by people of all backgrounds, ages and races, here in the UK, the USA and across the globe. They are screaming out for action: for governments across the world to work together to legislate, educate and change people's lives for the better.
For the majority of my career in the music industry, I have all too often felt like a lone voice calling for change, despite having lived in London for most of my life, where a brief stroll through the centre of the city tells me that we live in one of the most culturally and ethnically diverse places in the world. I allow myself to fantasise momentarily and wonder how, if properly utilised, this heady, diverse mix of fantastic skills and talent from all of us was employed, developed and shared, how we would see some outstanding and unique results: we have not given ourselves the chance to experience the full potential yet! From rehearsal rooms to concert halls, it's forever been clear that systemic injustices continue to keep real diversity out of the agenda. Along the way I have seen with my own eyes the resistance to institutional change. While I have seen some breakthroughs, not least the success of Chineke! Foundation on a global stage, I am still disquieted by the painful path towards equality that my community still faces. Why is diversity not reflected in our orchestras and audiences? What is the barrier preventing ethnic minority groups from producing classical musicians? Why was I the odd one out?
In the UK as a whole, approximately 15 percent of the population identifies as Black and ethnically diverse. This figure rises in our towns and cities (the crucibles of music education and culture) where our populations are more diverse than at any time in our history; this figure rises considerably in some areas to approximately 50 percent. But in our orchestras, our opera houses and concert halls, time has largely stood still. If we want to disrupt this reality, we really need to change the way we think about diversity and tackle the root causes of the issue with initiatives that have already been modelled, such as Chineke! (Pictured below by Ntando Brown: Chi-chi Nwanoku with members of Chineke! Ensemble)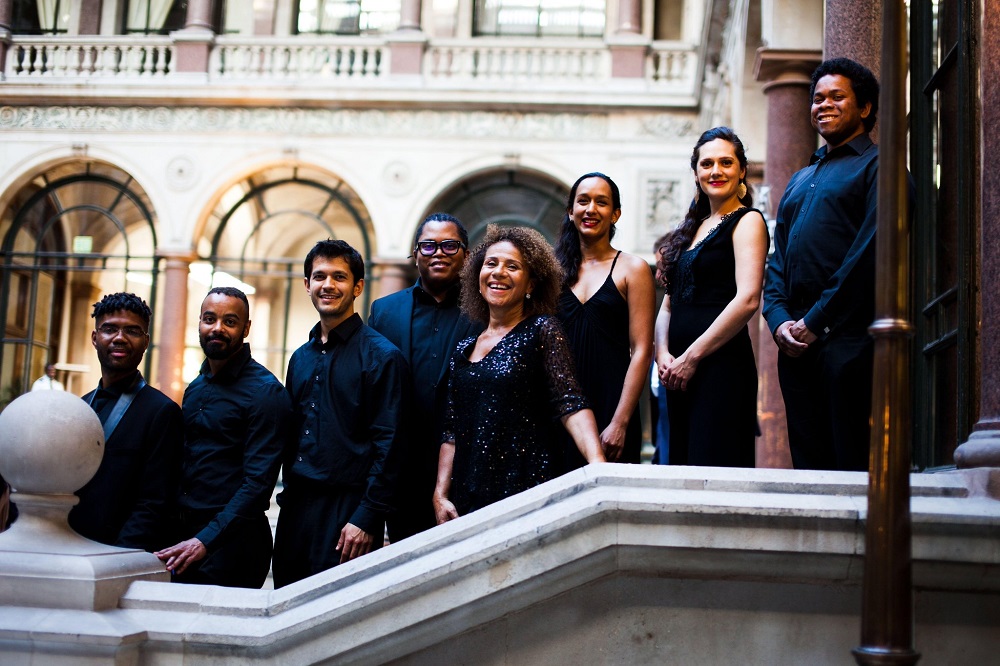 Indeed, the class system has a curious effect on classical music: it compounds ethnic and racial divisions, with minority groups from working-class backgrounds feeling even more remote from the classical music world, which is seen as the preserve of the middle and upper classes. It also leads to the exclusion of working-class people of any colour. The lack of representation in our orchestras of white musicians from working-class backgrounds is almost as poor as the representation of those from Black and ethnically diverse communities.
A key part of solving any issue lies in establishing the facts and assessing the reality. For example, where are the young Black and ethnically diverse musicians and administrators within each organisation? How many apply for jobs? How many of those applications progress? How are they doing once they start work? What are their promotion prospects? What is the retention rate of Black and ethnically diverse employees? These are all questions which need hard, factual answers, because it's one thing to hire Black and ethnically diverse candidates, but another entirely to retain them, invest in them and nurture their careers over many years.
Too often, it appears as though once they're through the door there's something about the culture in the classical music industry that tells them they're not welcome, they don't fit in, or they're not going to get very far. This experience is real and it hurts. The Black Lives Matter movement has shown that we must channel the energy and pain that is being expressed right now by people of colour who have felt abused, powerless, underrepresented and ignored for too long. That's why this week, I too decided I could wait no longer.
Across our society, we need to create more equity. We need to recognise that different people from different backgrounds have greater or lesser advantages in life due to their upbringing and circumstances, and that we can mitigate these disparities by providing for them in different ways. So, how do we go about creating equity in the classical music world? How do we solve this? (Pictured below by Mark Allan: the Chineke! Orchestra with conductor Kevin John Edusei makes its 2017 BBC Proms debut with cellist Sheku Kanneh-Mason)
No organisation has struck gold yet, not even Chineke!, but we're all working towards it, by putting diversity and inclusion at the forefront of absolutely everything we do, from top to bottom and everywhere in between. What distinguishes great organisations is that they identify they have a diversity problem in the first place; they are completely open about the situation, and then move to remedying it. Recognising the issue is a good first step. But by now, we already know about these issues. We already know about the systemic inequalities in our society. It's staring us in the face. What we need to do now is change them.
But the next step is therefore vitally important: action. Organisations, particularly those funded by the government, need to be given an ultimatum: if they fail to diversify, then their funding will be cut. Simply highlighting the issue has not changed the fact that the UK remains a deeply divided society, one in which the ethnic background of a child still determines their prospects at school, in employment, in housing and in the justice system.
By giving outstanding professional opportunities to people, and by doing so in an environment where they feel supported and welcomed, we hope to foster a whole new generation of Black and ethnically diverse classical musicians. This is not a hand-out to the needy; it is a hand-up to the deserving. Since creating Chineke! nearly five years ago, I myself have learned and discovered so much that I'd barely considered before. I've met so many accomplished musicians, conductors and composers from Black and ethnically diverse backgrounds that I never even knew existed. We have created a powerful network and this is growing.
While we await news on the government's package for our sector post COVID-19, we must urge our politicians to see the power of arts and culture in bringing a sense of solace to the community. At a time when so many of our communities are facing huge existential crises, music, dance, art and literature will prove vital in offering togetherness and healing. It's our shared dialogue. Despite this, the industry remains in a perilous state, on the precipice of catastrophic economic ruin. Our sector contributed over £100bn to the UK economy in 2018. That cannot be underplayed or ignored.
With the support from friends and colleagues in this fight we have now called on the Prime Minister, Boris Johnson, and the Secretary of State, Oliver Dowden MP, to sit up and properly listen. Putting forward a simple campaign for urgent anti-racist action, I wanted to highlight that the platitudes currently offered by the UK government to our community still fall too far short of the long-term goal. We do not need another "fact-finding" commission on Racial Inequalities. It's lip service. The research has been done. We also know the statistics and that structural transformation is needed, so there is no justification for any further delays; it is time to take action and implement the recommendations. (Pictured below by Mark Allan: Chi-chi Nwanoku and members of Chineke! receive the Royal Philharmonic Society's 2019 Gamechangers Award)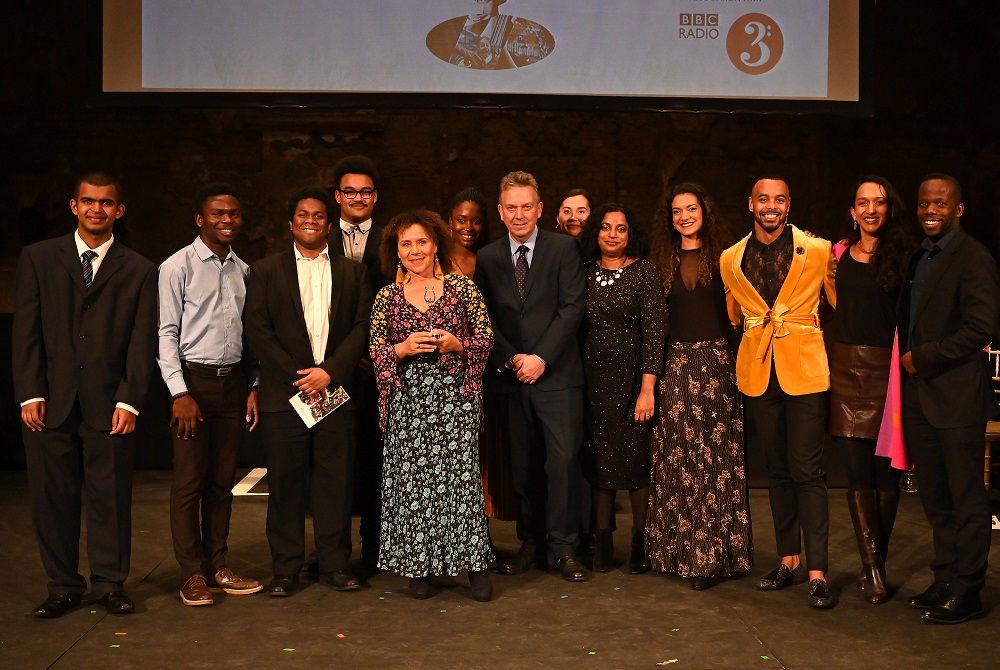 I have been overwhelmed by the support from leaders of the arts sector and beyond, who have joined my rallying call. Over 100 voices have now given their name. To cite a few: Sheku Kanneh-Mason MBE, Sir Simon Rattle, Nicola Benedetti CBE, Cassa Pancho MBE, Gillian Moore CBE, Errollyn Wallen CBE, Stuart Murphy, Daniel Kidane, Sally Beamish, Rufus Norris, Roderick Williams OBE, Jason Yarde, Martyn Brabbins, Julian Lloyd Webber, Orphy Robinson MBE, Sir Willard White OM CBE, Kanya King CBE, Baroness Doreen Lawrence of Clarendon OBE, Tasmin Little OBE. The list is growing all time and our request was simple: decolonise the curriculum; champion the work of Black and ethnically diverse people; address the disproportionate effects of COVID-19 on Black and ethnically-diverse people; bring forward more resources and funding to fight racism; and support and invest to make art accessible to all.
This alliance is vital but it will only be as effective as the policies that are introduced to deliver the real and sustained change that we know is urgently needed. As doors to venues reopen and we brainstorm models for the future, we must be intentional in our planning. We can't go back to "normal", as we can patently see how that was not working equitably for all musicians and all audiences. Chineke! Foundation was launched at the Southbank Centre, giving us the platform needed to showcase the outstanding musicianship of Black and ethnically diverse performers coming together to challenge the narrative and subvert expectations, ushering in a visionary future for classical music in this country.
Now to all of you. Whether you're independent or part of a large organisation, we're asking you to be champions for diversity, equity and inclusion. Speak your mind and say what you think. Say out loud the things you know are happening in your and other organisations, and work to change them. Whatever your role, my message to you is simple: "Don't worry about 'political correctness gone mad'. Worry less about upsetting the vocal minority of those who want us to stay in the past. Instead, worry more about the idea that your industry might be missing out on a large portion of the population who could greatly contribute to your workforce. Worry more about the lost customers and revenue that you could be making from engaging with the entirety of our diverse population."
Because that's certainly what I'm worried about: about the generation of young people currently growing up without the benefit of a music education; about audiences who feel alienated because we don't reflect the cultural diversity of our society; about the danger of classical music becoming an irrelevance within our lifetimes.
Watch members of Chineke! Ensemble play 'Deep River' in tribute to George Floyd and all victims of racial injustice across the world
We do not need another 'fact-finding' commission on Racial Inequalities. It's lip service
Explore topics
Share this article