Best of 2019: Comedy |

reviews, news & interviews
Best of 2019: Comedy
Best of 2019: Comedy
My (mostly) highs and (a few) lows
Saturday, 28 December 2019
It was great to welcome Ben Elton back to the stage after 15 years away from stand-up
It was a year in which we welcomed some big, big names back on stage, including Ben Elton, Clive Anderson and Jack Dee.
Elton was back on sparkling form after 15 years away and, if you still need to know how bad a state we're in in the UK, suffice to say that he almost – almost – misses his old nemesis Margaret Thatcher. But in Brexit old Motormouth has found another big target for some pinpoint insights, and his show also delivered some more personal comedy by way of contrast.
Anderson had been even longer away from the stage – since his days in Cambridge Footlights a few decades ago – but his stand-up debut Me, Macbeth and I, a witty and self-depreciating run-through of his career and those who have peopled it, was well worth waiting for.
Jack Dee, part of the same generation as Elton but never as political, also toured again, although he had been away for only six years. His stock in trade has always been a sour dourness, but maybe he has grown a little too comfortably into the grumpy-old-git role and Off the Telly was a disappointing return with his brand of observational comedy.
Political comedy is the stock in trade of Jonathan Pie (the alter ego of Tom Walker) who was in coruscating form in The Fake News Tour, which was delivered in the style of a state-of-the-nation address and found our Brexit-damaged nation severely wanting.
Also political but with a large side order of surreal comedy is Stewart Lee, and it was great to see him performing his double bill Tornado/Snowflake, which was a deep dive into the post-PC age. Newly political is Alun Cochrane, a gentle Yorkshire soul once known for his whimsy but showing a welcome dash of sharpness in Brave New Alun, in which he examined some seemingly progressive opinions, and pointed out how silly and shallow they are.
Hannah Gadsby (pictured above) and Tim Minchin, by coincidence both Australians, provided two must-see shows in 2019. It was more of the brilliant same from Minchin in Back (Old Song, New Songs, Fuck You Songs) – songs and acid-dripping lyrics described as "a fabulous triumph or rhyme and reason" in our review – while Gadsby completely shifted gear with Douglas, a cleverly upending follow-up to the show which she declared was her farewell to comedy two years ago. By golly, I'm glad she didn't mean it and I hugely look forward to her next outing.
Of the younger or new-to-me generation, I particularly enjoyed seeing Joanne McNally (The Prosecco Express) and Maisie Adam (Hang Fire), two very different but hugely likeable comics, for the first time, while London Hughes (pictured below) knocked my socks off with her high-octane show. Something tells me, though, I won't be seeing Hughes perform much more stand-up as she's surely Hollywood-bound after the breakthrough success of To Catch a D*ck.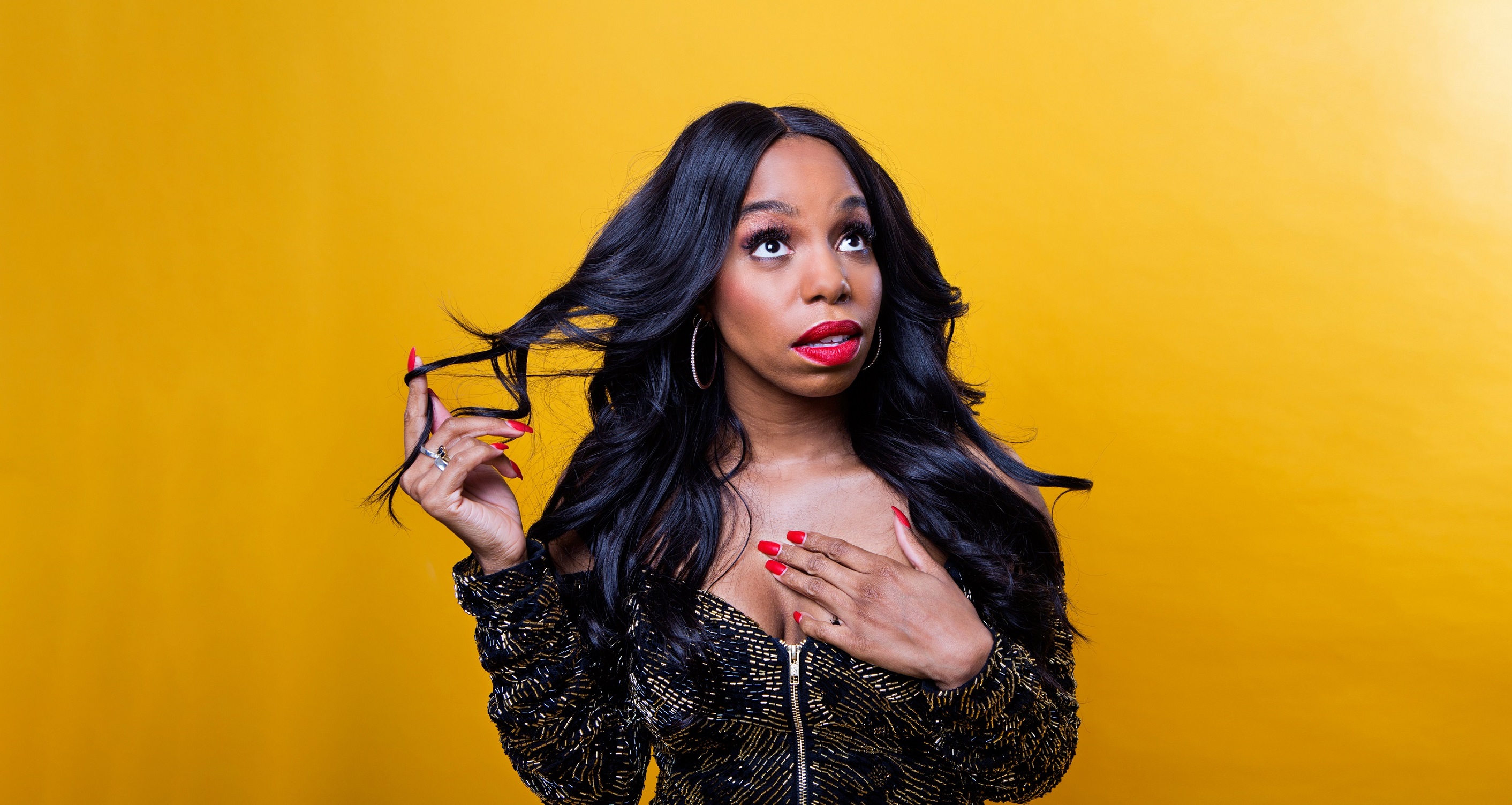 Talking of high-octane: no newcomer, rather an established favourite I really enjoyed seeing again was Nick Helm with Phoenix From the Flames, in which he examined his depression and how he lifted himself from it while making us laugh uproariously.
This year's Edinburgh Fringe was not a stellar iteration but Jordan Brookes was the deserved winner of the Edinburgh Comedy Award for I've Got Nothing, and I loved the sketch comedy of Goodbear (Dougal) and Just These Please.
We said farewell to Eddie Izzard with the brilliantly surreal Wunderbar – just from the stage I hasten to add, as he mulls over a political career. That was sad, but my real lowlight was being piously lectured by any number of comics as they were oh-so keen to let us know what wonderfully woke blokes and blokesses they are.
But let's end on a high note; next year I look forward to seeing, among many others, live shows from David Baddiel, Lucy Porter, Simon Evans and Tom Rosenthal. Here's to a mirthful 2020.