Comedy podcasts round-up 3: from home and abroad |

reviews, news & interviews
Comedy podcasts round-up 3: from home and abroad
Comedy podcasts round-up 3: from home and abroad
Travel, chat and what's in the news
Wednesday, 03 February 2021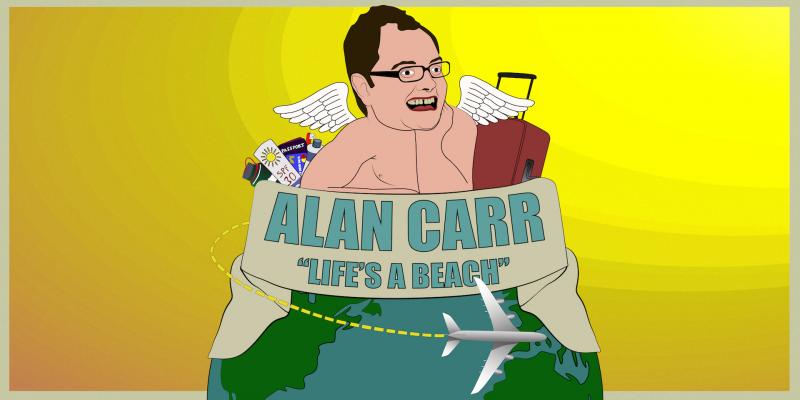 Alan Carr makes his podcast debut with chat about holidays
There's something in the water, as no fewer than three comics are launching podcasts related to the one thing we can't do at the moment – travel. They're having a laugh, aren't they? Other offerings include escapist fun with superheroes, music collections and a spoof true-crime series.
Available on all podcast platforms unless stated
Alan Carr's Life's a Beach
The comic invites a celebrity guest each week to talk about their travel adventures, either for work or pleasure. If you enjoyed Carr's television chat show, you love this, and it has added domestic drama as the podcasts are recorded from home, so Carr's dog occasionally wanders into earshot. Guests – who include Romesh Ranganathan, Robbie Williams, Jessie Ware, Michael McIntyre and Rufus Wainwright – talk about the joys of Duty Free, wearing local costumes that make all TV travelogue presenters look daft and the tricks producers play on their celebrity charges. The chat is interspersed with amusing spoof announcements by Carr.
Kieran Hodgson: Makes Art Will Travel
The comic, whose online spoofs of 2020's big TV dramas (including The Crown, right have lightened lockdown no end, launches his debut podcast. It has an artistic edge as the three-time Edinburgh Comedy Award nominee talks to artists from various fields to discover their experiences of touring: how and why they do it, where they go, and what they've learned in the process. His guest list is impressive, and includes comics Josie Long and Lolly Adefope, conductor Ben Glassberg-Frost and actor and comedian Arabella Weir. Hodgson's presentation style, like his stand-up, is drily self-deprecating, and there are lots of sly jokes thrown in.
Apple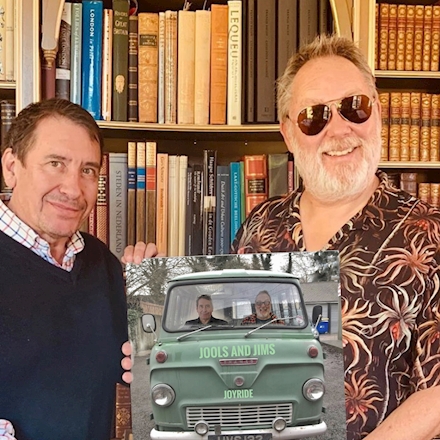 Jools Holland and Jim Moir: Jools and Jim's Joyride
The travel-themed show features celebrity guests as they discussing how they – in normal times – get about the world for their job, and the funny things that happened to them while on the road. The line-up for the series includes Jim Moir's (aka Vic Reeves) occasional comedy partner Bob Mortimer, who reveals the time he had a gun pointed at him in Los Angeles and his awkward encounter with Michael Jackson's entourage; Absolutely Fabulous star Jane Horrocks explains her "slow and angry" approach to driving, while singer Jessie Ware, Formula One legend Damon Hill and actress Sally Phillips also appear.
Laughable
A weekly podcast that looks at the news that "ends up down the back of the sofa", hosted by comedy friends Jayde Adams, Garrett Millerick and Red Richardson. They dive down into the news media – tabloids, broadsheets and online to discover the mad, bad and dangerous to know stories that don't get the coverage the trio think they deserve.You may learn far more detail about Little Mix members that you didn't realise you needed to know from self-styled celebrity expert Adams; how the media works from self-confessed Luddite Millerick; and how the media really works from red-tops and social media fan Richardson.
Acast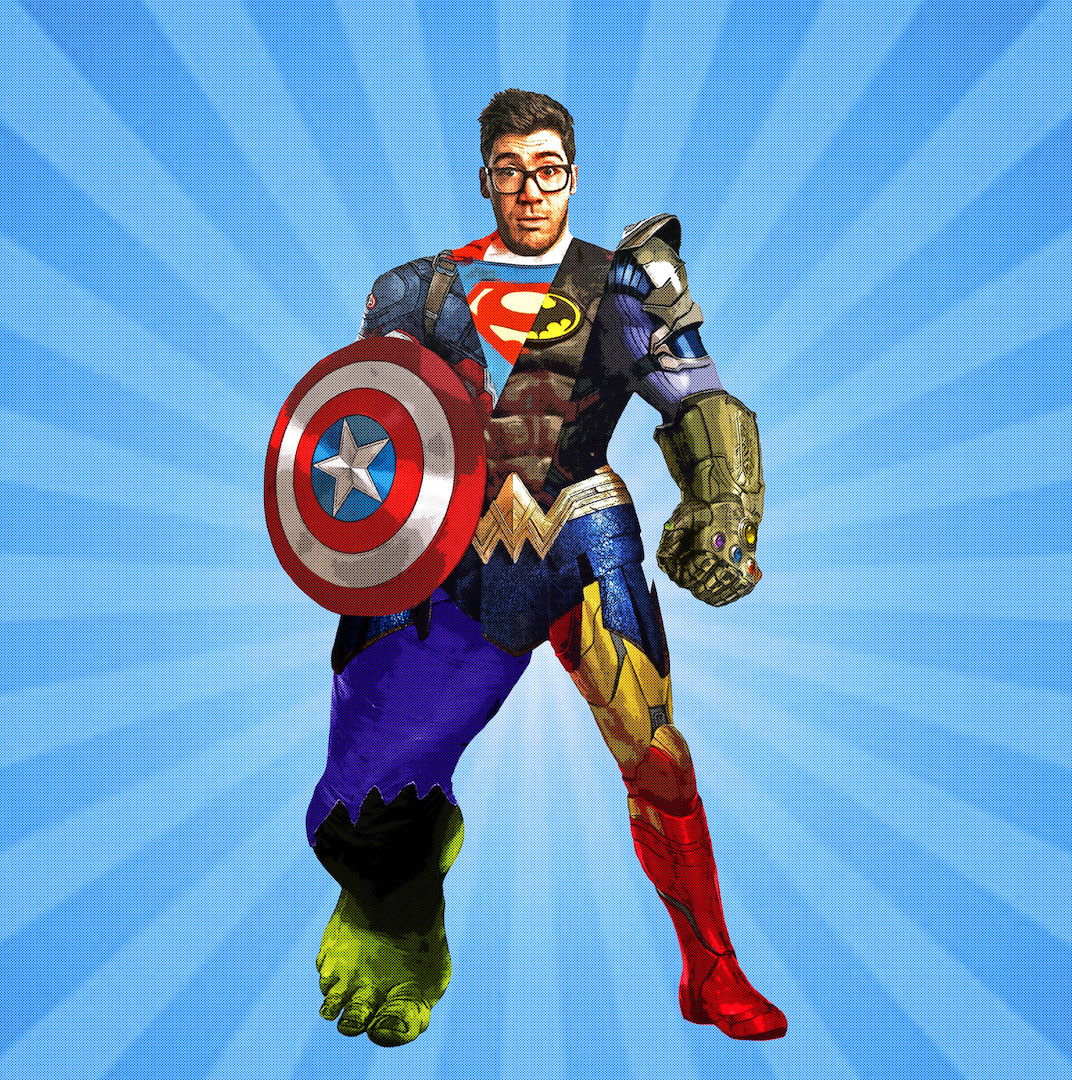 The Silliest Superest Heroes Podcast
Ever wondered which super power you would choose if you could? Well comic Aaron Simmonds (pictured left by Steven Martin Lear) – a BBC New Comedy Award finalist in 2017 – is here to help you make your decision. It's a delightfully silly starting-off point for a bit of inventive escapism as he and his guests chat about life and stuff through the prism of superheroes and their powers. Would they choose to have Spider-man's mobility, Wonder Woman's high kick, or Superman's laser eyesight? Or maybe all three? Among his guests are fellow comics Alice Fraser, Glenn Moore and Ken Cheng.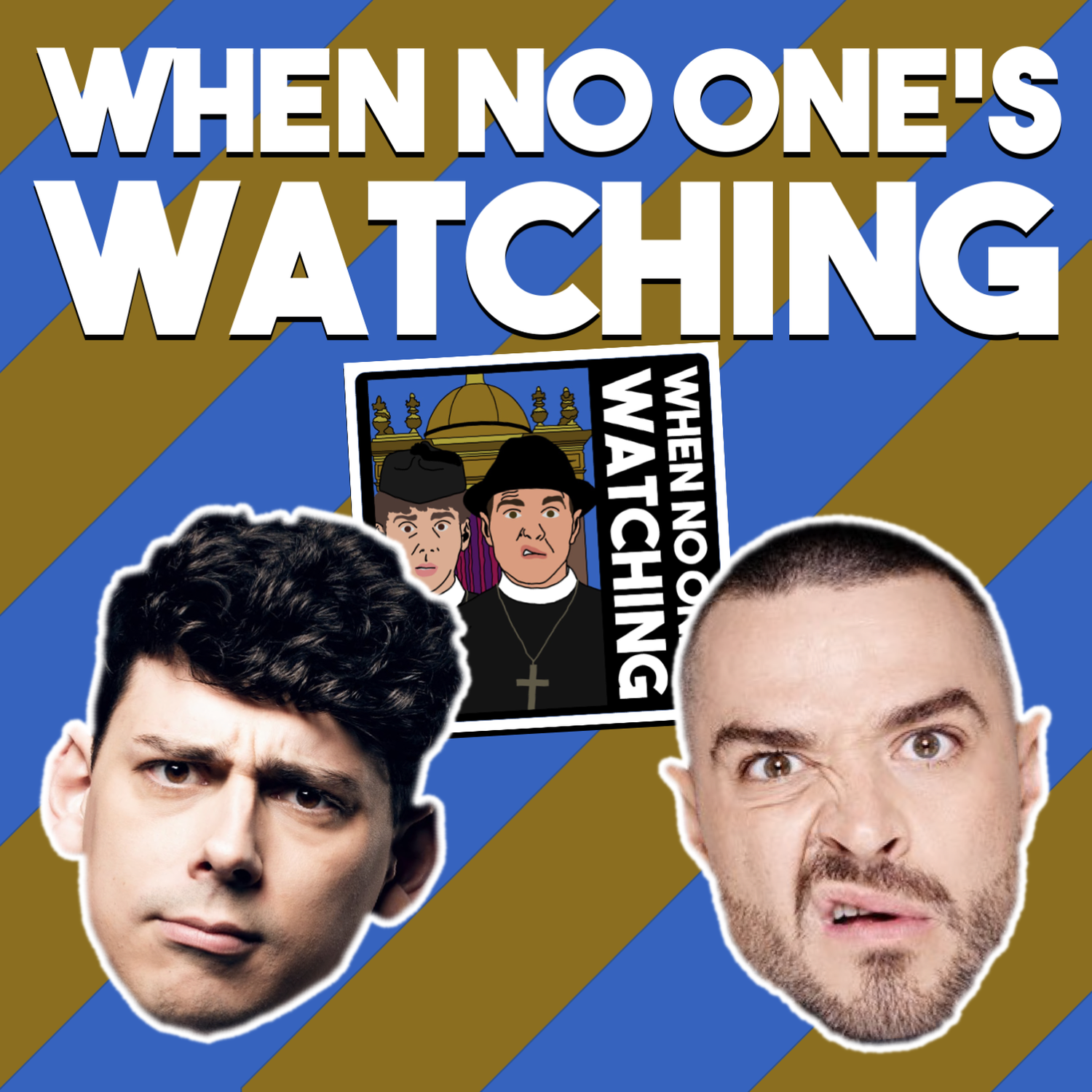 When No One's Watching
Musician Matt Willis and comedian Matt Richardson return with their comedy morality quiz, in which they ask their guests about their guilty pleasures – those they indulge in when, you guessed it, no one's watching. The hosts decide if the confessions are "good bad" or "bad bad" and whether should they be forgiven for their transgression. Or should they really have kept it to themselves? The guests baring their souls in this second series include Laura Whitmore, Ed Gamble and Giovanna Fletcher.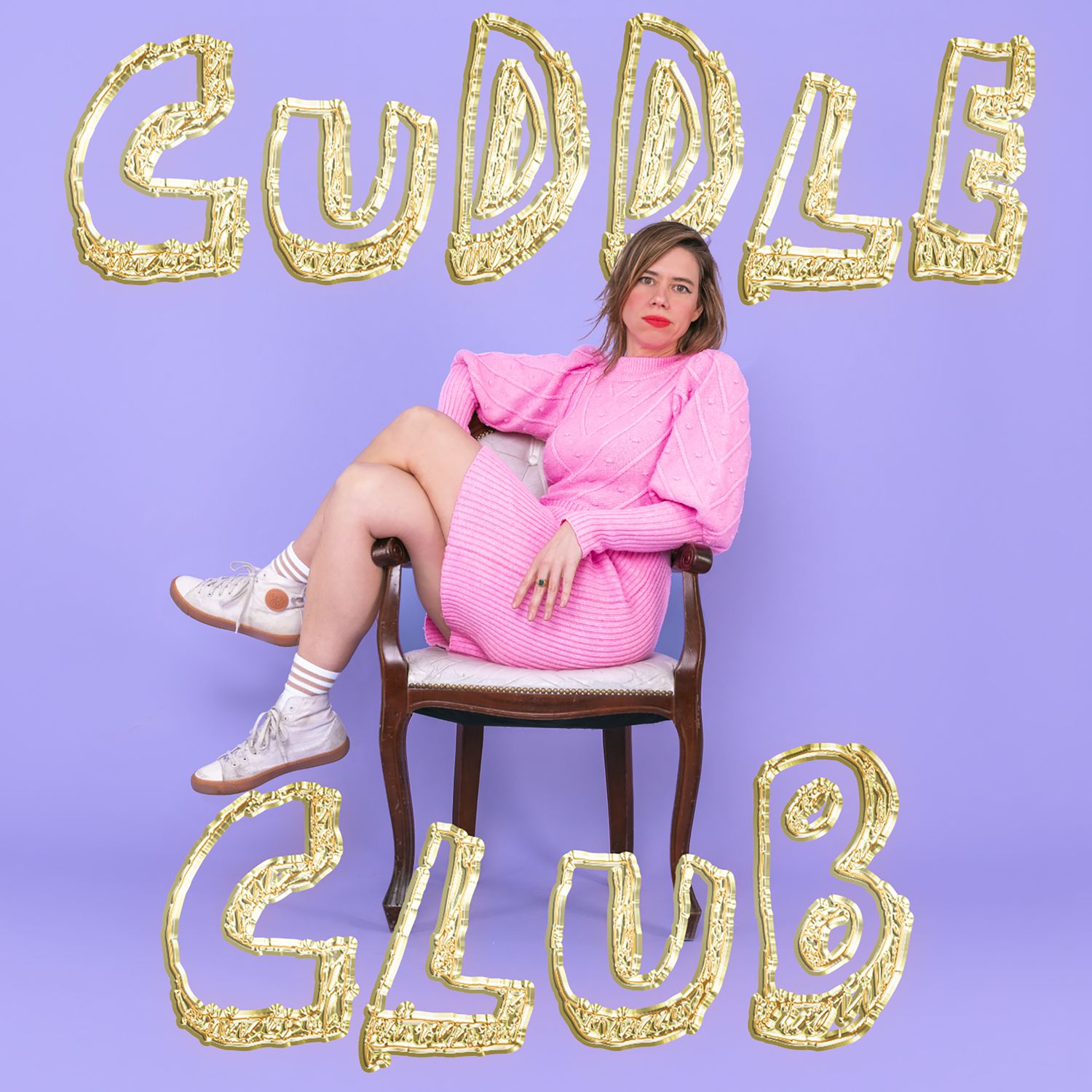 Cuddle Club With Lou Sanders
The comic – winner of Taskmaster series 8 - chats with a guest each week. Ostensibly just a cost chat with comedy mates, there's also a delve into more serious subjects such as relationships, teenage angst and miscarriage – and Sanders charts a course from silly to serious, from tears of laughter to tears of sadness, adroitly. Sanders, who once wrote an autobiographical show called Shame, has packed a lot into her 30-odd years and it shows with her sympathetic and non-judgmental interviewing style. Guests include Tom Allen, Katy Wix and Jen Brister.
Acast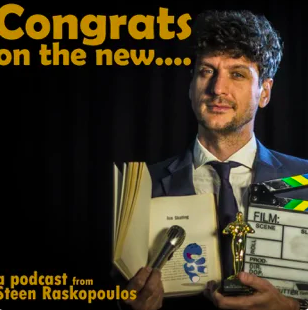 Congrats on the new...
Improvisation and sketch comedy creator Steen Raskopoulos has transferred those skills to this inventive podcast; each week he invites a friend from the entertainment industry along to promote their new film, television show, app or diet plan, whatever. The clever twist is that the products are made up, but there's some glorious comedy as Steen probes his guests – who include Abandonman and Lolly Adefope – on these invented projects, while his guests have to improvise answers as best as they can.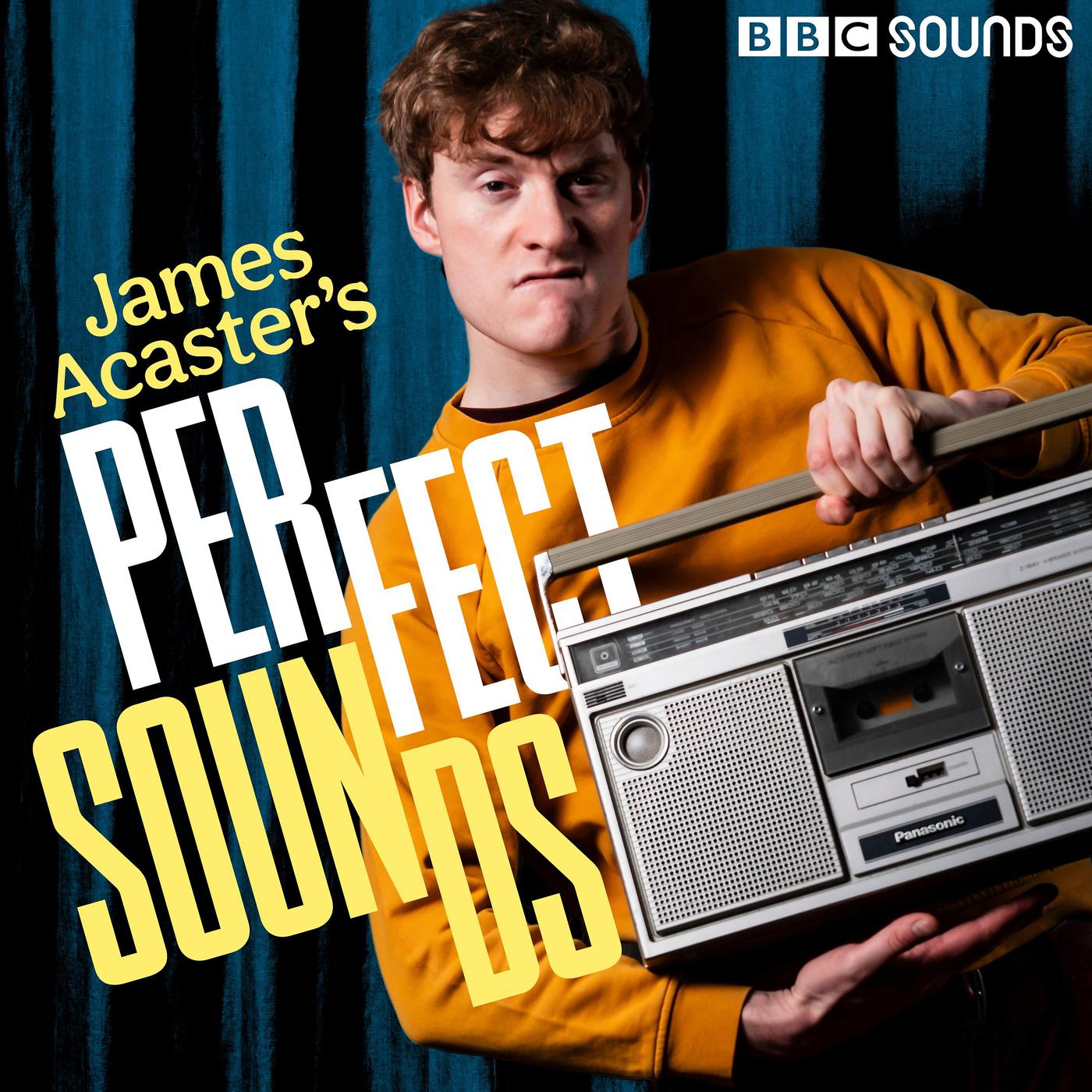 James Acaster's Perfect Sounds
This podcast is a sort of spin-off from his book, Perfect Sound Whatever, an entertaining memoir told through the 500 or so albums from 2016 that James Acaster bought following a messy break-up. He's an entertaining and wonderfully opinionated host as he posits that 2016 was the best year for music ever, which is a mighty big claim but one that he makes powerful – if not always persuasive – arguments. He plays music from that year discuss with guests including fellow comics Mae Martin and Phil Wang.
BBC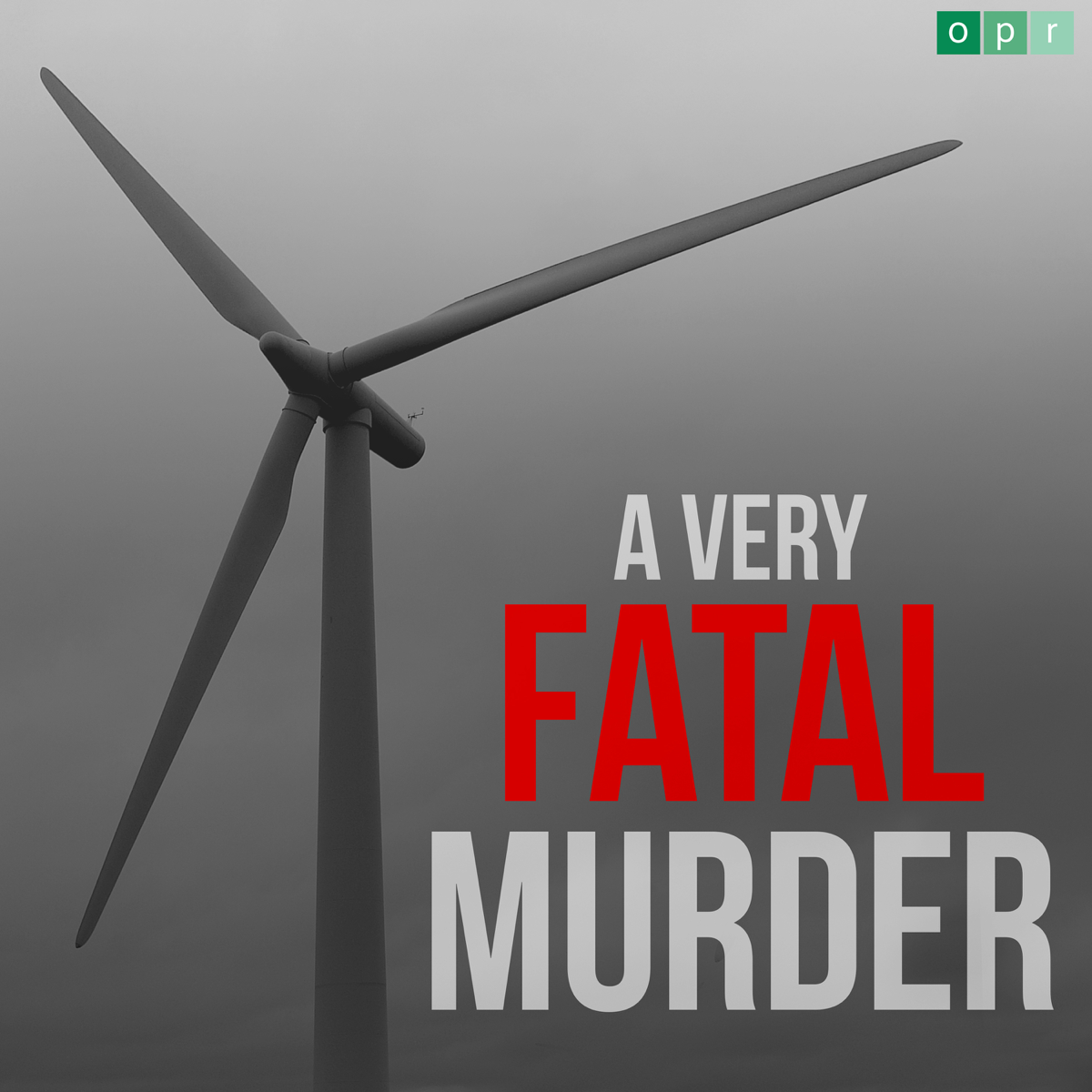 A Very Fatal Murder
This has been a round for a while but is well worth catching up with. The Onion's "true-crime" podcast spoofs the "hot dead white girl" trope so beloved of true crime stories, complete with useless police officers missing vital clues, emergency calls recordings and sassy-talking waitresses who've seen it all. It's set in Bluff Springs, Nebraska, where local prom queen Hayley Price has been murdered and reporter David Pascall (voiced by David Sidorov, who wrote the show) comes all the way from New York City for some sleuthing.
theonion.com