Dara Ó Briain, Touring review - a comic on tip-top form |

reviews, news & interviews
Dara Ó Briain, Touring review - a comic on tip-top form
Dara Ó Briain, Touring review - a comic on tip-top form
The Irishman's most personal show yet
Saturday, 15 October 2022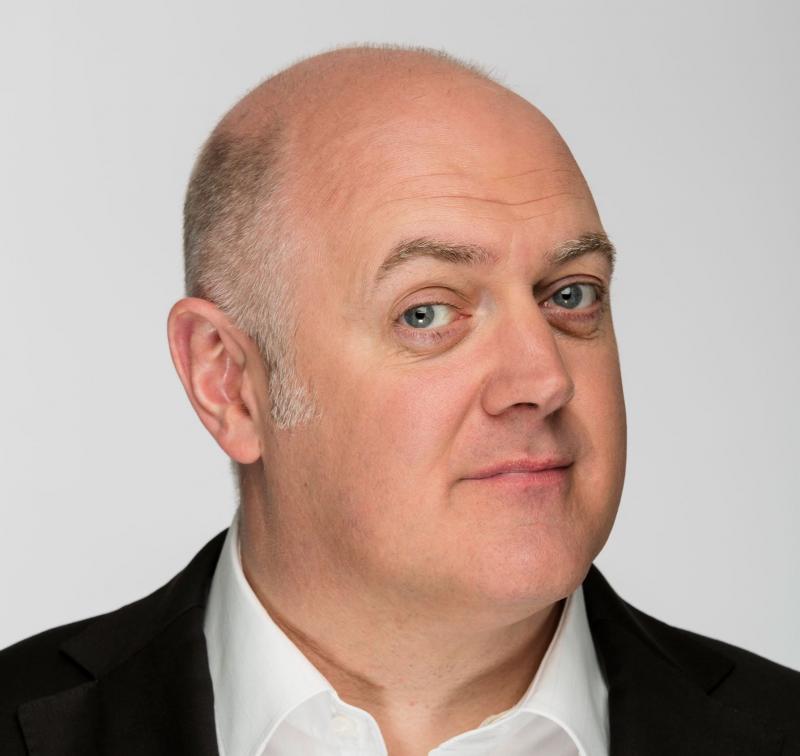 Dara Ó Briain talks about searching for his biological mother
Some people learned how to make sourdough bread during the pandemic lockdown, while others discovered the joy of Zoom quizzes. Dara Ó Briain, on the other hand, wrote this brilliant show, So... Where Were We?, his most personal yet.
He starts with referencing the lockdown, but what follows isn't a slew of hack observations that have been sitting on the back burner for two years. Rather, in describing the agonies of homeschooling, it's to make a subtle point about how differently Irish and British people view our shared history, or when he talks about the knee surgery he underwent last year, it leads into lighthearted fare about the differences between walking sticks (functional) and canes (fancy) – but also a tart observation about the absurd lengths private doctors go to to avoid using the word "fat" about their patients.
For much of the two-and-a-half-hour show it follows the template Ó Briain laid down several shows ago, affectionate ribbing of the audience, landing on a wide range of subjects, going off at tangents and delivering flights of fancy as he talks about – among many other things – the perils of fame as the "moderately famous" host of Mock the Week, a family trip to Alton Towers and a magic toilet. And of course he does some excellent front-row work with, among others on the night I saw this show at G Live, a Heathrow safety worker, an Argos assistant and a housewife. Ó Briain's quick thinking makes this element of the show a blast – but IT workers, as always, get a pass...
In the second half of the evening, things shift a gear as master storyteller Ó Briain talks about his recent search for his biological mother – juxtaposing it with the surgical one for his undescended testicle when he was a teenager.
It's genuinely moving, but never mawkish as he flits in and out of the story about his birth mother to throw in some modern Irish history (its inhumane laws on adoption rights have only recently been changed) and several tiptop gags about monorchidism – including one that is alone worth the price of admission. And just so we've time to dab our eyes after the emotional rollercoaster of the second half, Ó Briain ends with his signature sweep of the audience chat earlier. A triumph.
He lands on a wide range of subjects, going off at tangents and delivering flights of fancy
rating
Explore topics
Share this article