Edinburgh Fringe 2015: Diane Chorley/ LetLuce/ Lazy Susan
Edinburgh Fringe 2015: Diane Chorley/ LetLuce/ Lazy Susan
A bogus duchess and talking fish at the world's biggest and best arts festival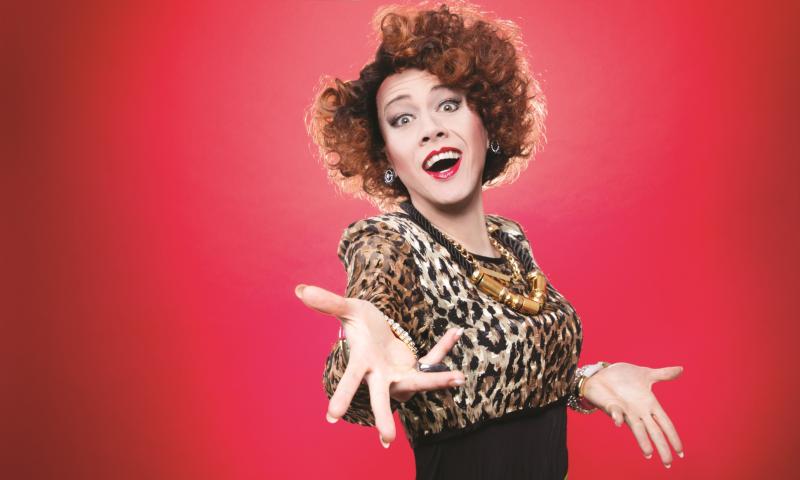 Diane Chorley, aka the Duchess of Canvey
Diane Chorley, Underbelly Potterrow ★★★
Diane Chorley is the former owner of The Flick nightclub in Canvey Island, Essex. Back in the 1980s it was the place to go, and celebrities – from Michael Barrymore to George Michael and Mick Jagger – used to pass through its doors. In fact, it was David Bowie who gave her the title "Duchess of Canvey".
But it all went wrong when she got into some bother, first with rival club Safari Beige, and then when the police realised why the club was so popular; the Duchess, you see, was providing the happy pills and potions for her customers. Now she is out of prison and starting over again.
Except, of course, it's all nonsense; a very finely detailed backstory for a spoof drag character who is more performer than comic, in a show with more music than gags.
The Duchess introduces her fantastic band The Buffet, who have daft backstories of their own – including one who claims to be television gardener Charlie Dimmock's son – and her aide-de-camp, Ron. He stands on stage mostly silent throughout, and could surely play either Ron in Hale and Pace's Ron and Ron sketches.
The Duchess sings some covers as well as original material; her original songs could pass for Eighties pop, but as comedy they can't quite match the musical pastiche. Between songs she gives a waspish rundown of her heyday, which has some moments of poignancy. It's very well performed and rich in period detail, but the hour needs a lot more laughs.
Until 31 August
LetLuce, The Caves ★★★
After their debut last year, Letty Butler and Lucy Pearman return with Sea Men (A Naval Tale), another utterly daft hour populated by talking fish, a scaredy ship's captain, crab head puppets and many more. For returning fans, there's also a brief visit to Ian McShane's circus woven into the tale.
The story takes many twists and turns as the twosome – performing with an astonishing number of costume changes – try to get to River Island, somewhere in the Caribbean by the sound of the wobbly accents, to find the magic "potion of the ocean".
There are surreal moments, crappy props, just the right degree of audience participation – pulling up anchor was particular fun – and every groan-worthy sailing and fish reference they can fit in. Pure silliness that the duo clearly put their hearts into.
Until 29 August
Lazy Susan, Pleasance Dome ★★★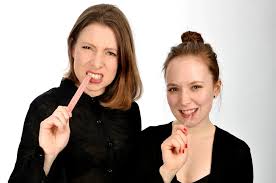 Freya Parker and Celeste Dring return after last year's acclaimed debut with another collection of unhinged characters in a series of extended narratives, and the occasional (very good) sight gag involving a cuddly toy duck.
This year's show explores some darker themes, the main story being set in an Australian police station where a drifter and a cop realise they know each other. Their common story, which goes back to childhood, is played out in several episodes and ends in a triumphant song-and-dance routine, showing off just one of the pair's many talents.
The duo run through several accents (not all of them convincing) and neatly explore the double-act dynamic, but the show is less focused than their debut – and sadly lacks any memorable gags.
Until 31 August
Between songs she gives a waspish rundown of her heyday, which has some moments of poignancy
Explore topics
Share this article